We love the questions pouring in by all of you at Dear PurseBop. This week we highlight a few of the hot topics recently submitted to our Q/A portal.
Many people struggle with removing the protective stickers from their luxury handbags. It appears to be personal preference – is there a right or wrong?
Should you sell your valuable Chanel Classic Flaps to fund your new journey at Hermès. Keep reading to find out.
And when is the appropriate time to send your much loved Hermès bag to the spa for a makeover. Some do it at the slightest sign of wear, while others wait decades. These questions and more…
See what else is on our community member's minds this week. Keep your questions coming. We love receiving them.
Submit a question to Dear PurseBop here.
Explore the answers to all past questions here.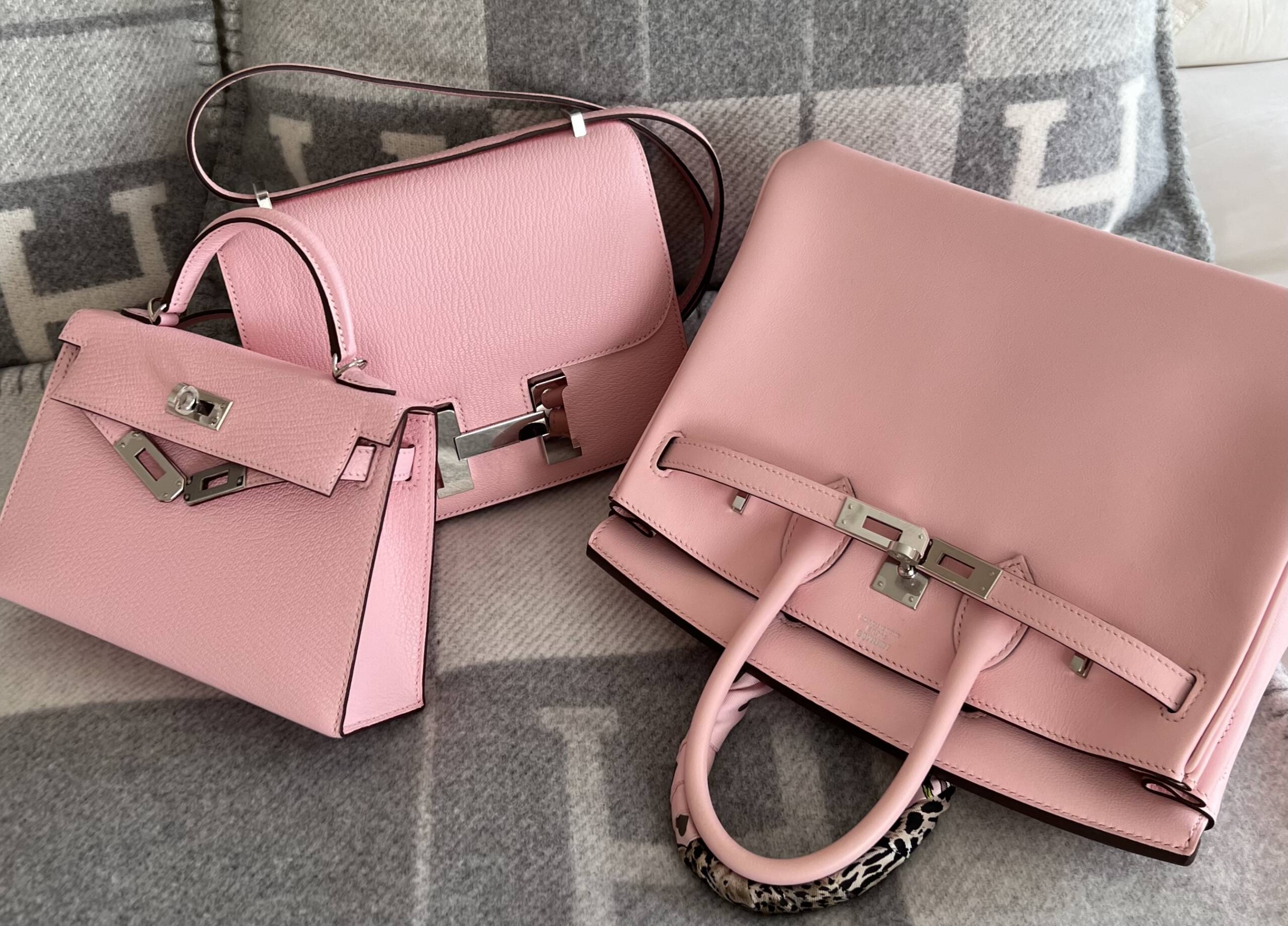 A Rose Sakura Trifecta
When Should I Send My Bag to the Hermès Spa?
Do you baby your Hermès bags, use them only on special occasions, keep the protective stickers on hoping the bag looks new for as long as possible?
Or, do you carry them day and night, stuff them full of useful items, and can't wait for them to look worn in and loved? They are designed and handmade with the finest materials to withstand daily use.
Well the Hermès Spa exists for a reason. Whether your bag experienced an unfortunate accident or shows signs of being well used and loved, with stories to tell, the Hermès Spa is the one place that can make your bag feel and look like new. Click here to read about the services offered by the Hermès Spa.
Should I Switch Hermès SA's Because I Am Not Getting Offered Enough Quota Bags?
We are experiencing unprecedented times worldwide where the Hermès inventory is extremely low but the demand for all things Hermès, including quota and non-quota bags, is higher than ever. It is normal to wonder at times if a different SA may offer you more than your existing SA. Read our response here to find out whether it is wise to switch SA's within your local boutique because you believe you are not getting offered enough bags.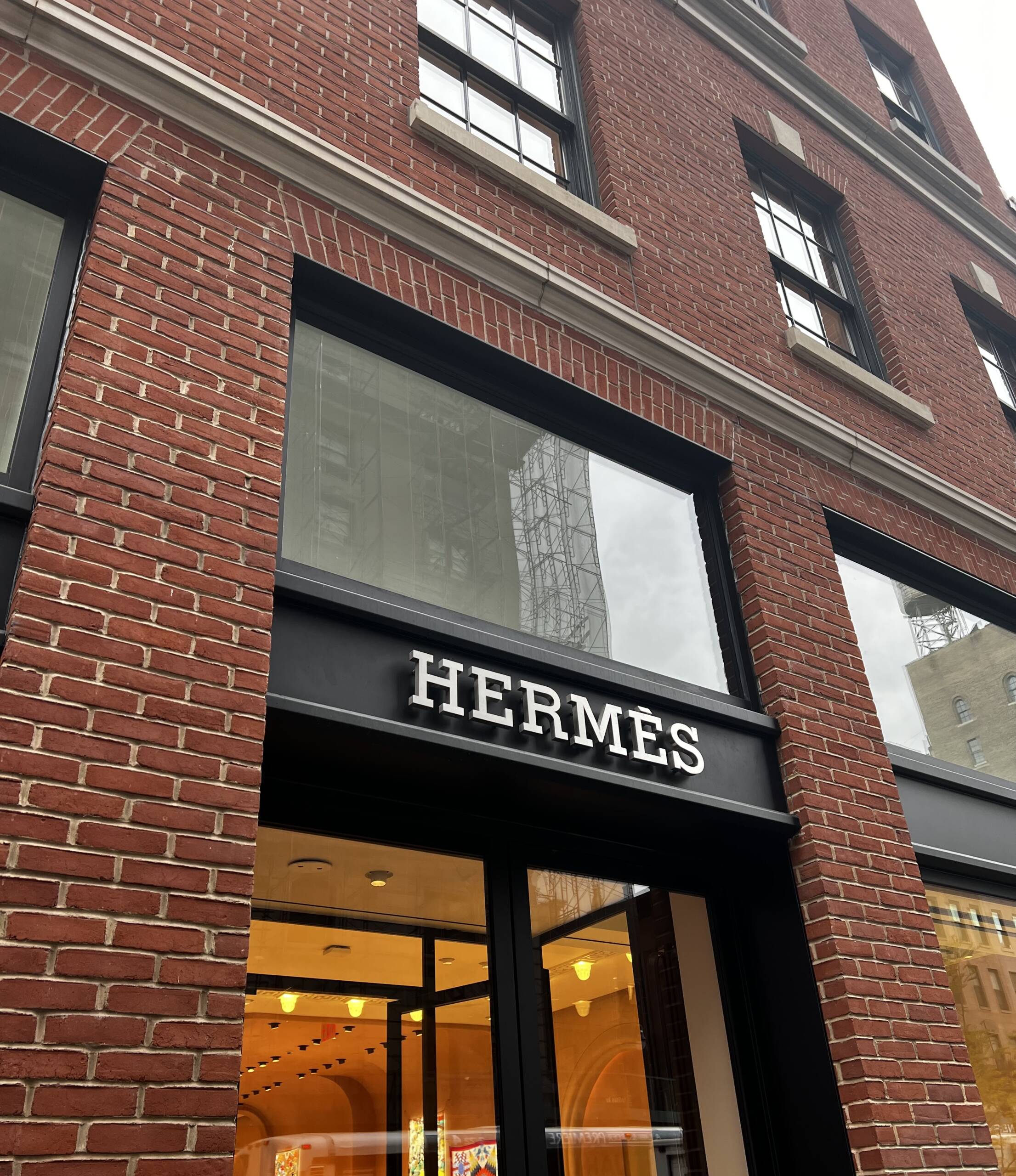 When Should I Remove the Protective Stickers on my Hermès Handbags?
Many Hermès lovers struggle with the decision to remove the protective stickers from their Hermès bags. They worry their bag will no longer feel brand new, or that the hardware may get scratched. But there are others who want their hardware to shine as bright as their new bag. They cannot wait to rip the stickers off as soon as they swipe their credit card! Where do you fall? Tap here for our response to this burning question.
Should I Sell My Chanel Bags to Fund My Hermès Journey?
Whether to re-home your existing luxury bags to fund a journey into the often mysterious, unknown, yet exciting world of Hermès is a very personal decision based on many factors. In our response to this valid question, we take a dive and present you with things to consider before selling your precious collection. Remember our tried and true motto when faced with a difficult decision: Doubt Means Don't.
Ask yourself, do you have any doubt about the decision you are making. If you have any doubt, it may be best to wait until another time when the answer is clear and you do not believe you will regret your decision. Read our response here and consider the questions posed before making your next big decision.
We love answering your luxury handbag questions. Keep submitting them to Dear PurseBop here.
And stay up to date on all the questions and answers previously submitted to our portal here.