Something polarizing this way comes. Louis Vuitton just blew up its monogram pattern. Literally. Giant-sized, and even called Giant, the design is enormous. The question is whether its popularity will be as huge as the print. Take a look and decide for yourself.
The Giant
The Giant pattern joins the regular-sized and mini versions of the print. Many of the available bags actually combine the motifs. A little mini, a little traditional and a lot of Giant.
In addition, Louis Vuitton also summer-ized some of its color ways – bringing in a bright red (rouge), bright pink, khaki green (kaki), cream (creme), and sometimes a mixture. Giant collection bags now include the Neverfull MM, the Speedy Bandoliere 30, the On the Go tote, the uber-popular Bumbag, and the Pochette Double Zip. For those looking for a small taste of Giant, there are accessories like the Cube coin purse, Pochette Kirigami, mini Pochette Accessories, and Zoe wallet.
A real surfside cutie is the beach cube – with see-through plastic along with the many Monogram prints. Perhaps combine it with a matching beach towel.
On the other hand, if you really like the print, you can wear it. A few clothing items are featured with the giant logo.
PurseBop Community Giant Fans
From our social media accounts, it's clear some in the Pursebop community went big for Giant. It was only released last week (March 29th), and we've seen quite a few takes on the new look. Here are some of the new bags we've noticed. (Keep making sure to tag us in your Giant photos!)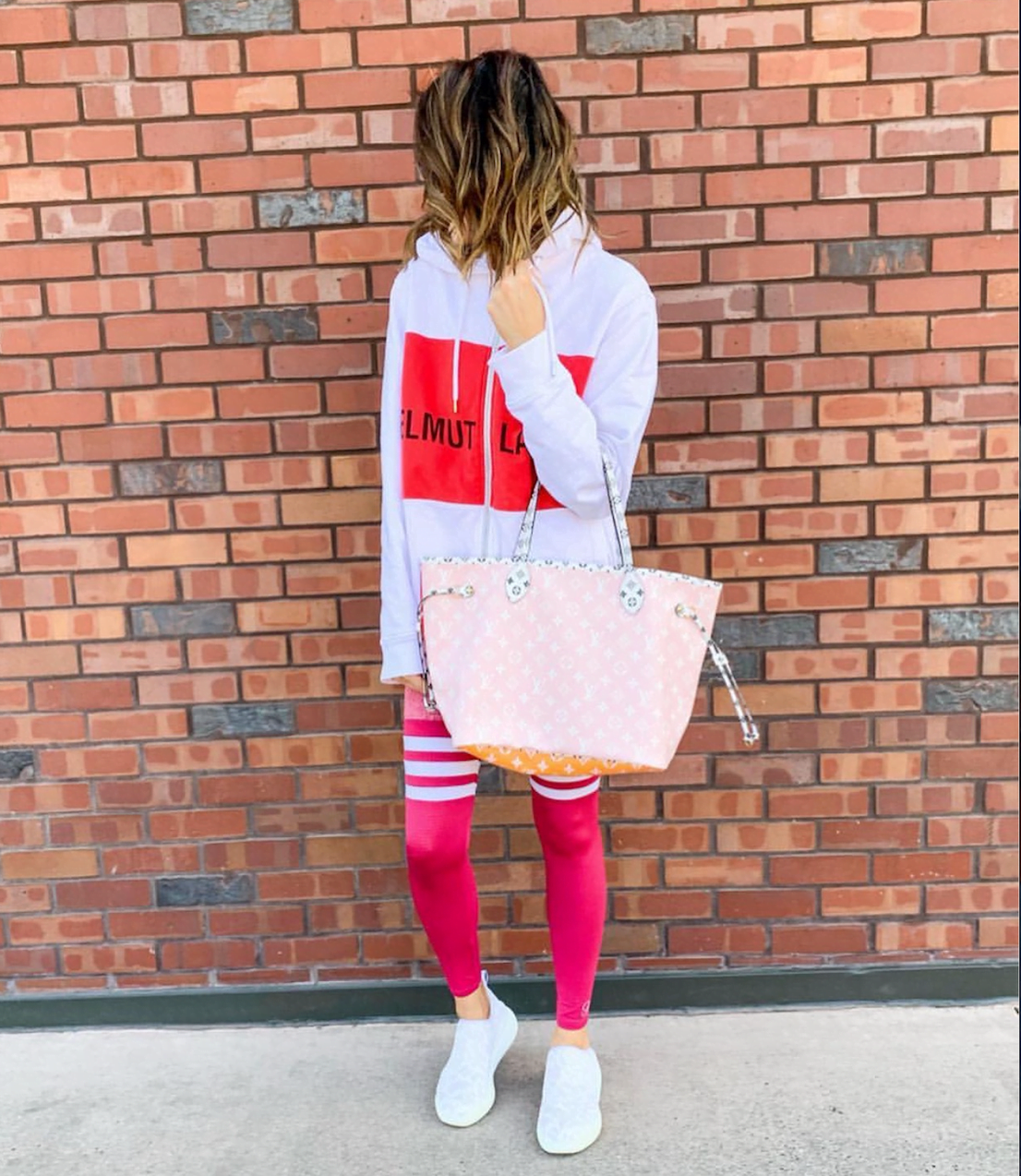 Show us your Giants. Or tell us what you like (or don't). Is bigger better when it comes to Monogram?