Keeping with tradition, PurseBop has a new bag to share this Superbowl Sunday. Fun, flirty, fresh… Not usually words for a handbag. Definitely not words used for the Superbowl. However, PurseBop crossed over to the men's side of the store, which we do endorse ladies (read Shopping the Other Side). There, PurseBop found her latest super bag just in time for the Superbowl – big, bold, beautiful and perfect for her travel adventures (or to carry a football or two).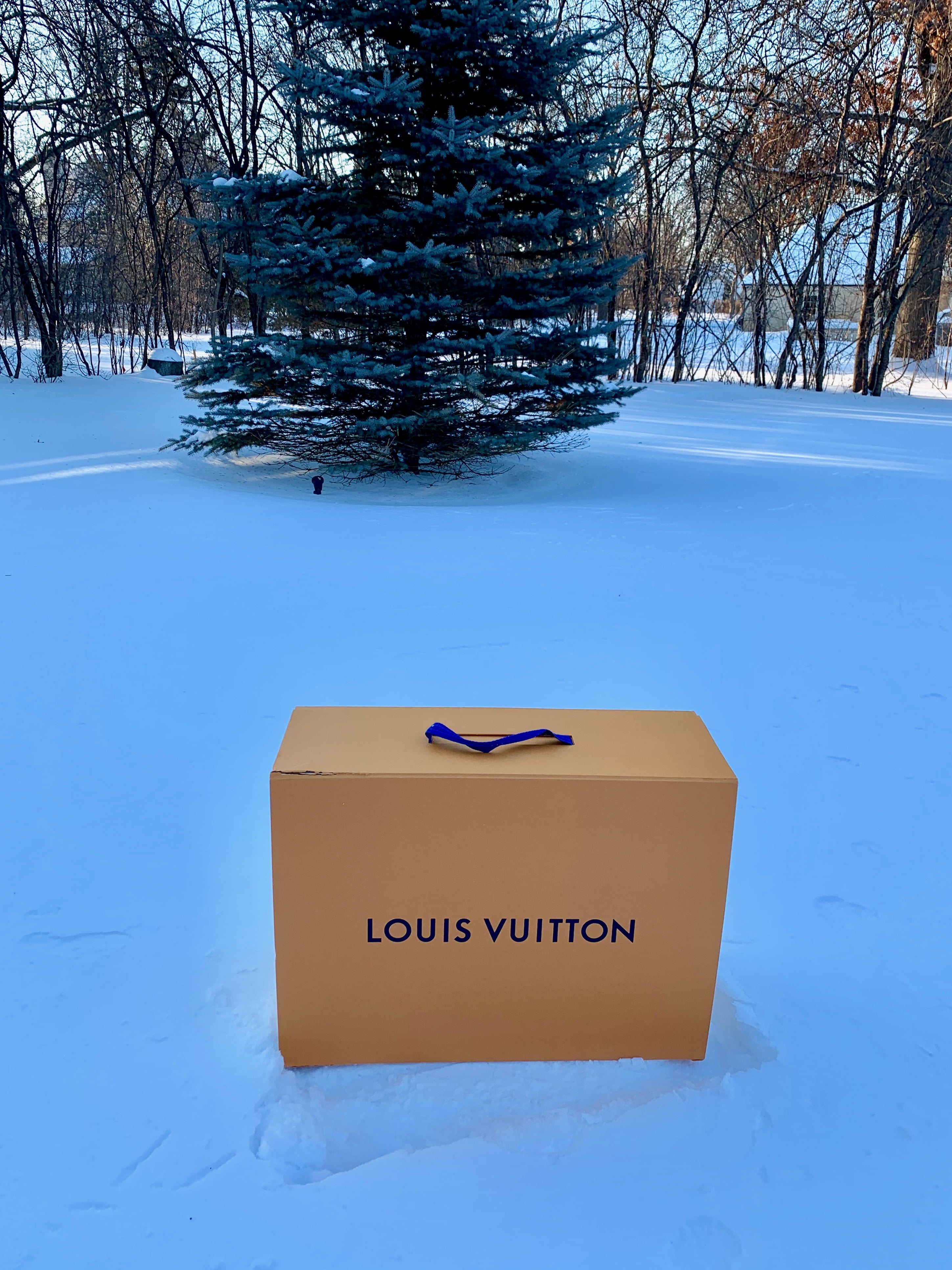 As you know, we were quite taken by the bags in last month's Virgil Abloh for Louis Vuitton Men's show (read Attracted to Louis Vuitton's Men's Bags for Fall/Winter 2019).  Our instagram feeds also blew up with pix of the bags in that collection (and more) as the House captured the world's attention. Instagram followers know that the pink keepall really caught PurseBop's eye – see @pursebop here!
Did it capture her heart? Absolutely. But the pink did not make it to her closet (or under her bed)? Not exactly anyway. And likely not anyone's, as the word is, 'she' will not be produced. However, have no fear: PurseBop did not leave Louis Vuitton empty handed.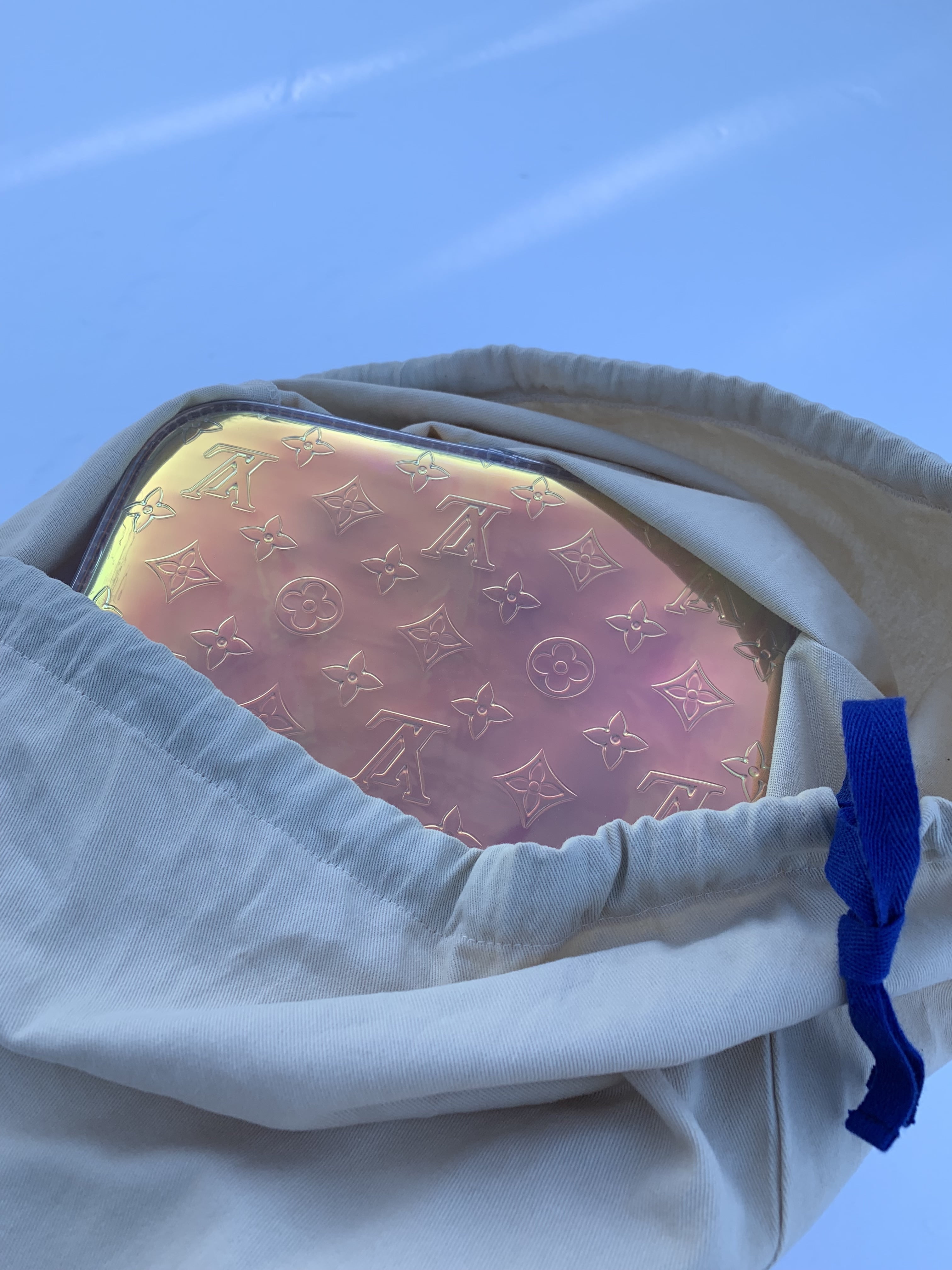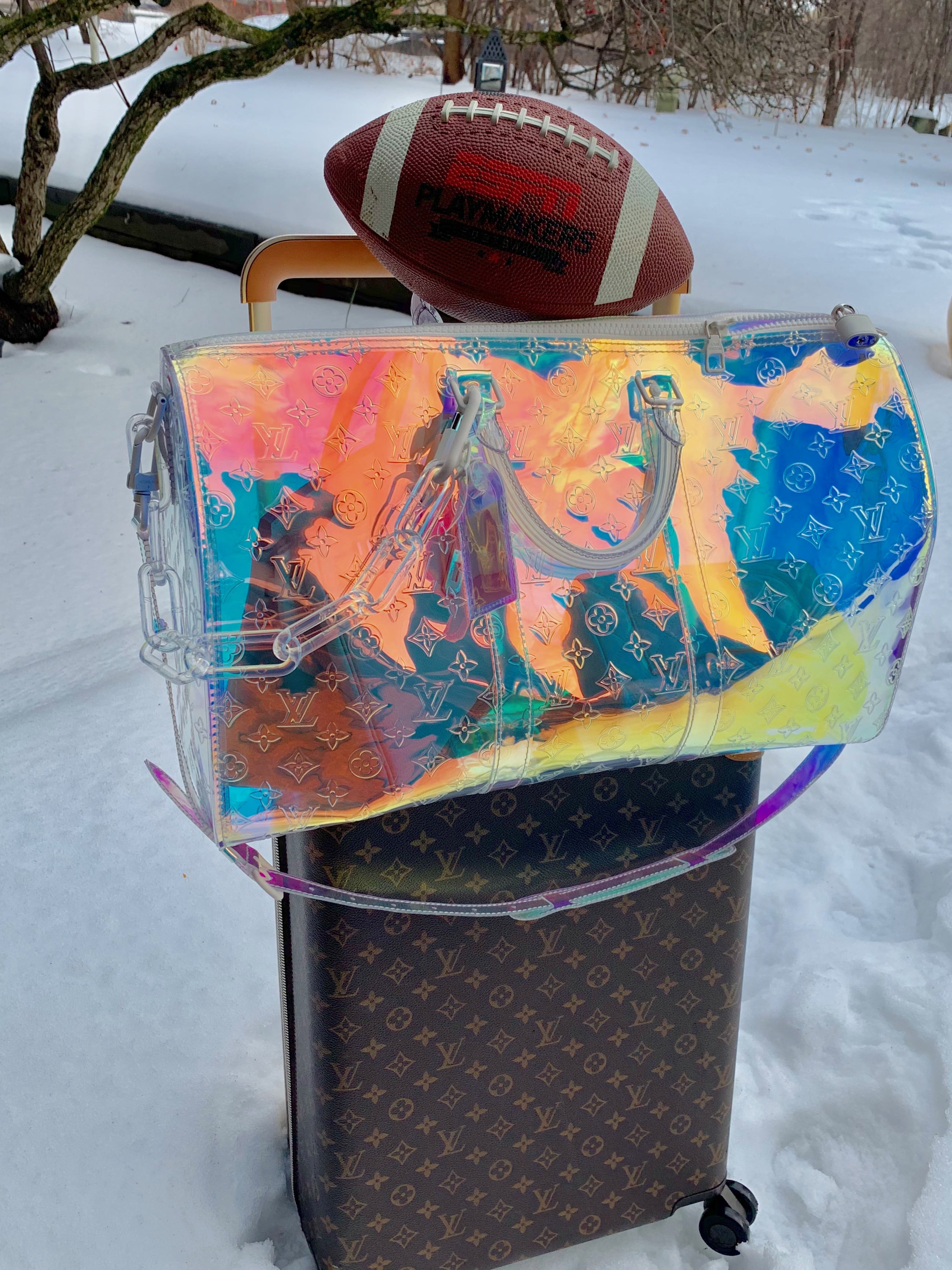 Be forewarned: a Keepall 50 is a large bag. For most, it is not a daily handbag or even a tote. The transparency allows it to feel smaller. At the same time, the iridescence sufficiently obscures the bag's contents and simultaneously attracts attention. Quite a marvel.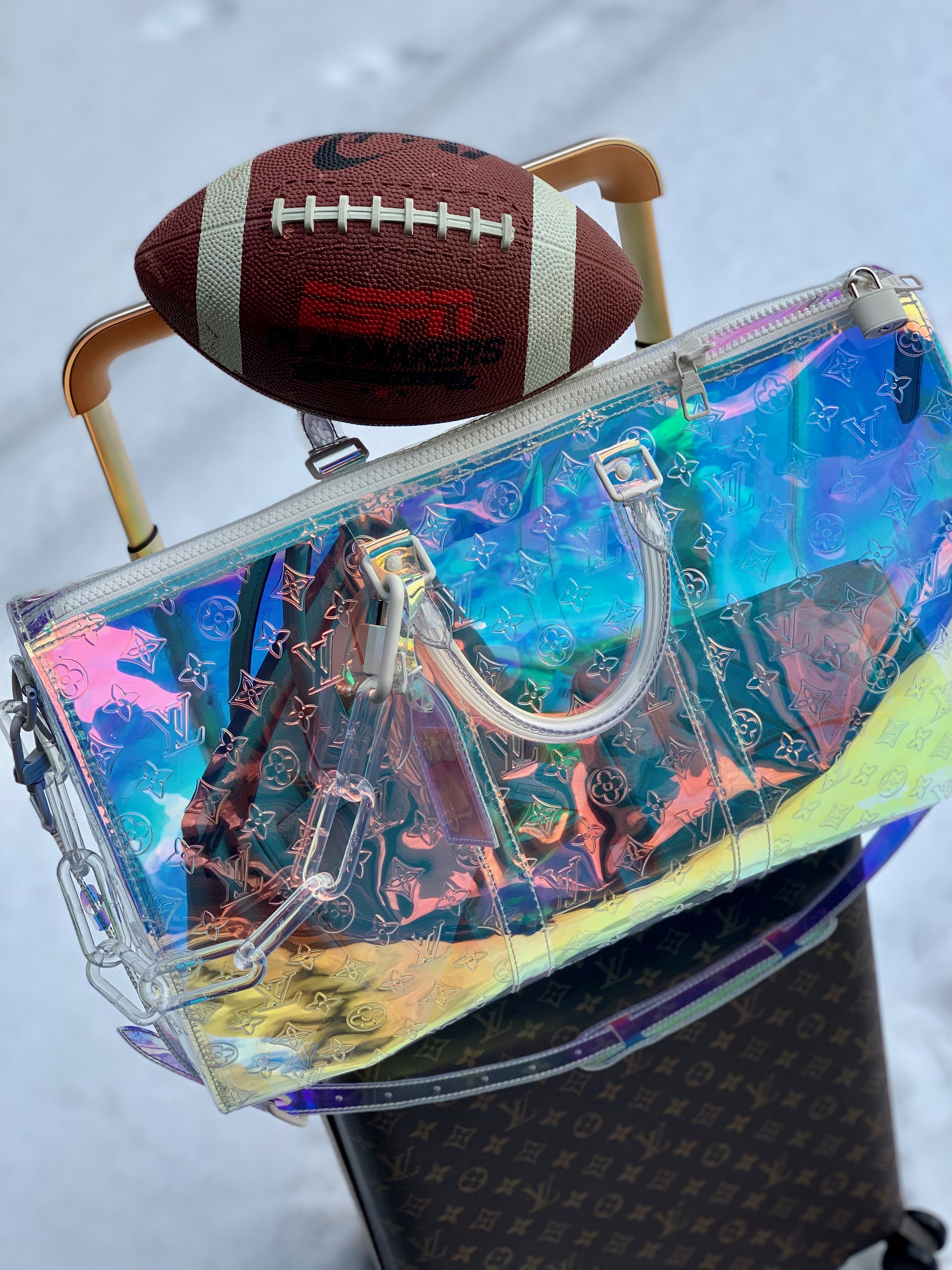 Bet you're wondering what PurseBop plans to carry in her new Keepall. No surprise: expect a selection of nesting minis – Chanel flaps and boys mixed with Hermès Kellys and Birkins.
What would you keep in your Keepall?
Stay tuned for more detail coverage and videos of  THE Prism Keepall at @pursebop.