Louis Vuitton's Fall 2015 Fashion Show was truly a testament to Nicolas Ghesquière creative talent. Every bag and ensemble fit in with Ghesquière's chic, sophisticated vision. Bag wise, the true hero of the show once again proved to be the Petite Malle. This tiny bag ( 7" x 4".7 x 1".5) has an even bigger presence with its cult following and continuation in the Louis Vuitton's seasonal collections. The Petite Malle embodies classic Louis Vuitton with its luggage-inspired structure, but with an edgy twist and practical functionality. Everything from the shape, hardware, and even lining makes the Petite Malle a standout bag.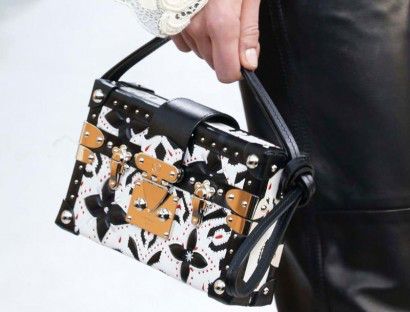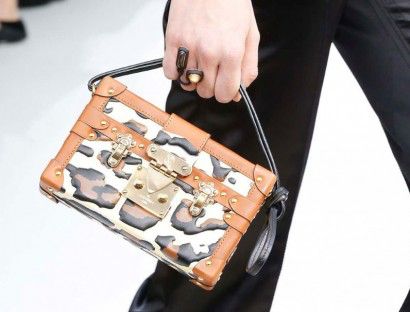 Ghesquière also graced us with more innovation by introducing "big" Petite Malles that mimic the large, traditional Louis Vuitton trunk. These bags feature a single handle on the top, and are toted more like a briefcase. They were all presented in unique, personalized versions. At first glance, the big Petite Malles may be mistaken with a makeup train case or a decorative piece of home décor. However, with its stunning shape and glitzy embellishments, this bag is undeniably one of the most glam purses of the season.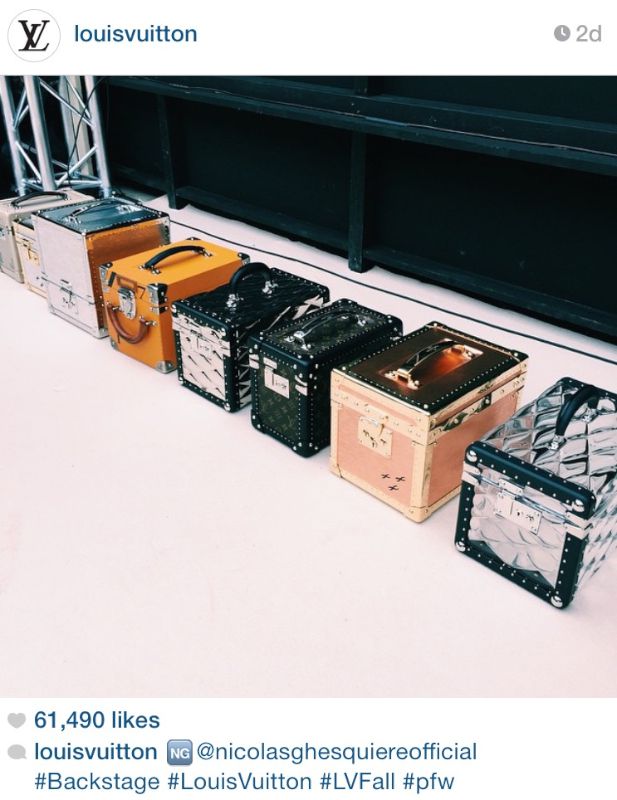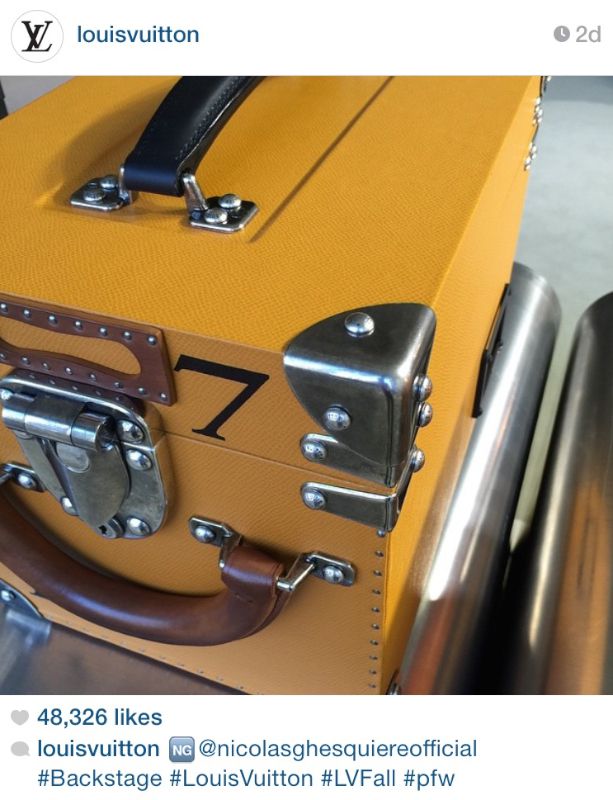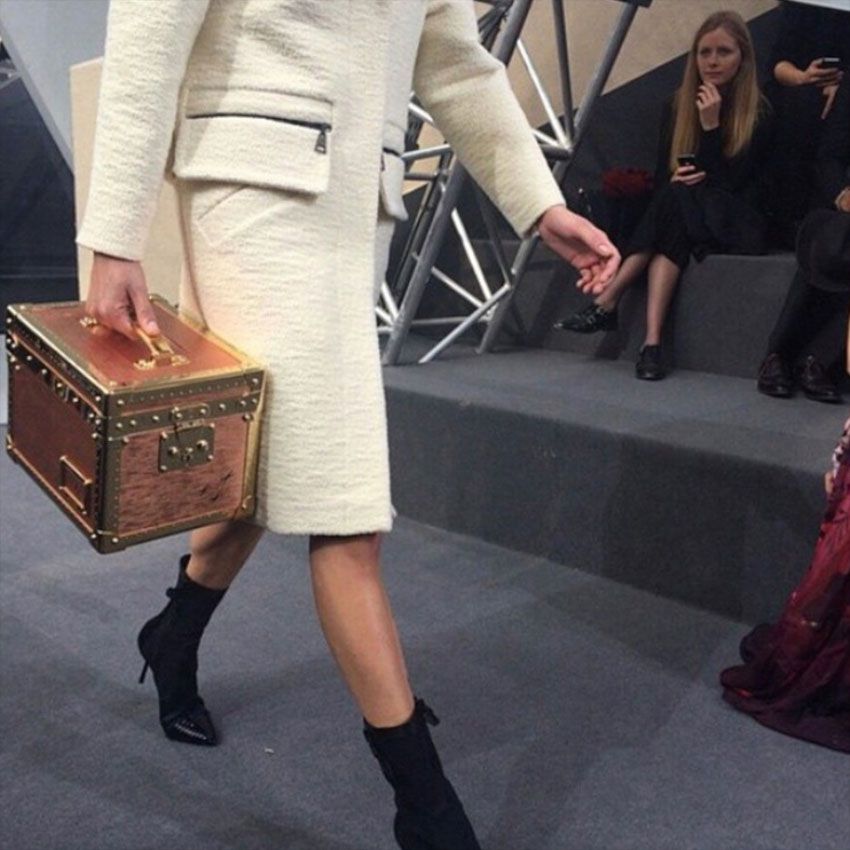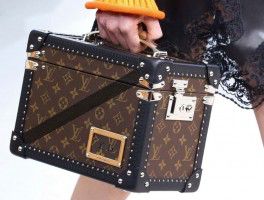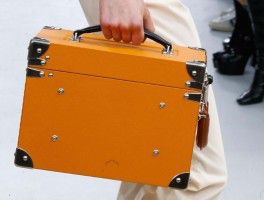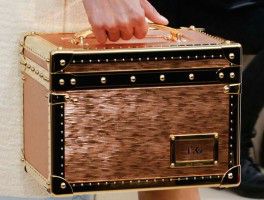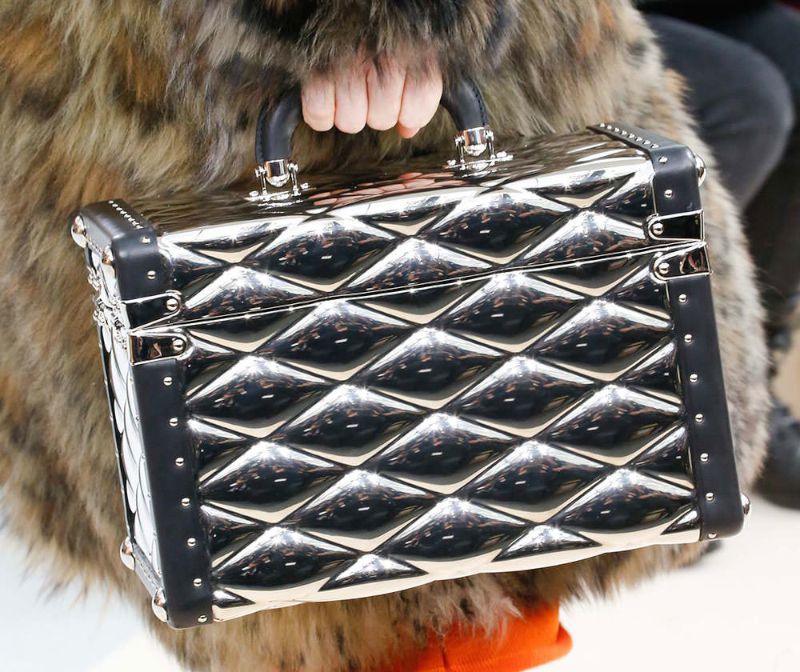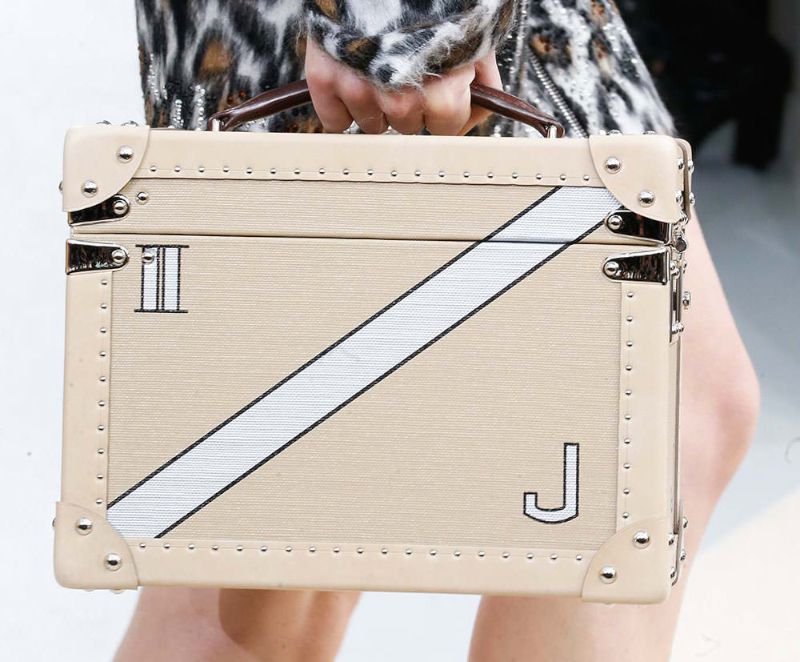 The Fall 2015 bags are visually striking with the new, flashy patterns. The bags range from simple metallic to cheetah print giving us more reasons to fuel our Petite Malle obsessions. With all the demand and excitement surrounding this bag, it doesn't look like the Petite Malle will be ending its reign anytime soon!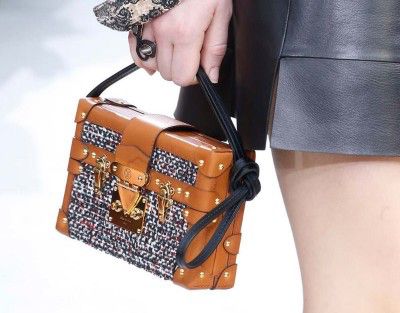 Pictures Courtesy Style.com via PurseBlog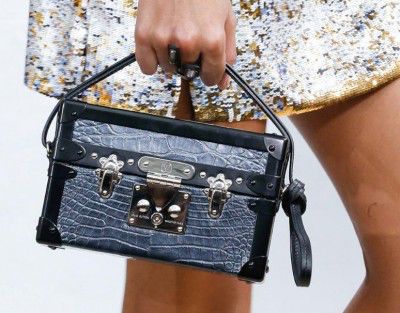 Now that you've gone into TRUNK overload with the new Fall 2015 bags, it's time for Pursebop to make a grand entrance to the Petite Malle Party! (you've had to know there was a little petite malle up my sleeve…!? )
Love PurseBop
XO