Fashionistas can we talk Petite Malles for a moment?
I'm not sharing some groundbreaking handbag news, nor the glimpse of the new S/S IT bag…
What I am doing here is documenting a possible 'late to the party' obsession of mine that got prompted by my own @PurseBop Instagram bag selfies of last night. The Petite Malles has been on my mind for some time now but manages to get side tracked… After a dear girlfriend brought her new treasure 'out to play' last night, my wheels of  'purse' thought started churning and prompted a thorough investigation today… (had I known in advance I would be sitting down to write this story, I would have taken a different approach to my photography, LOL)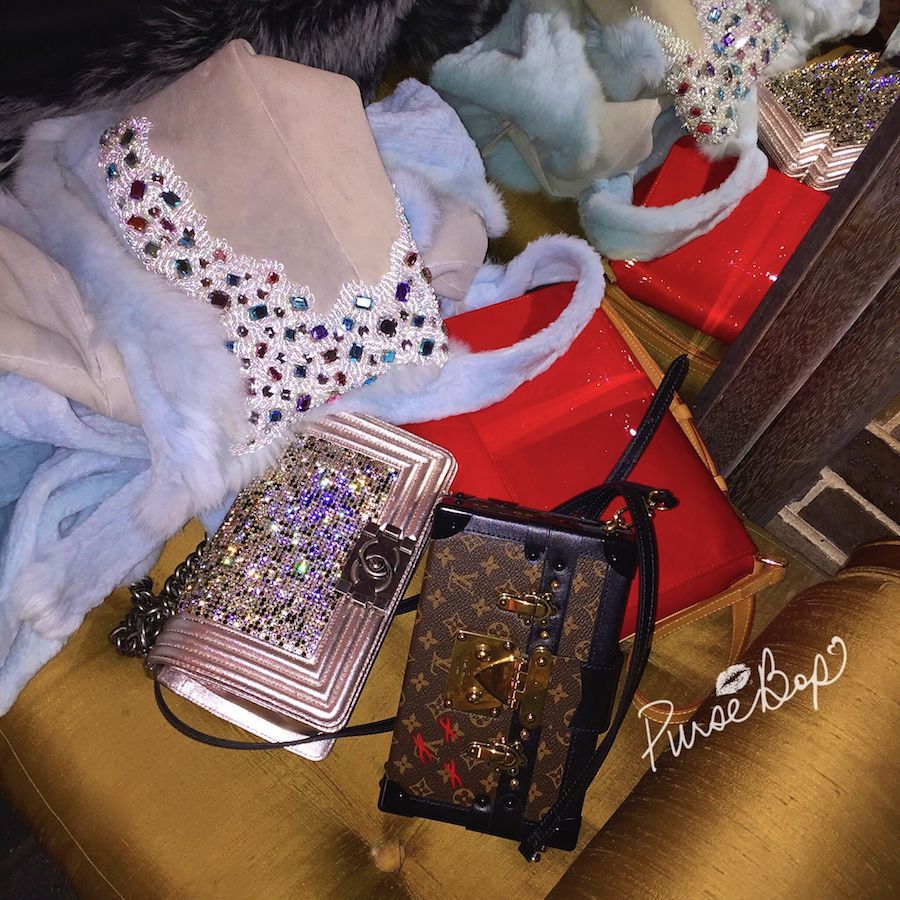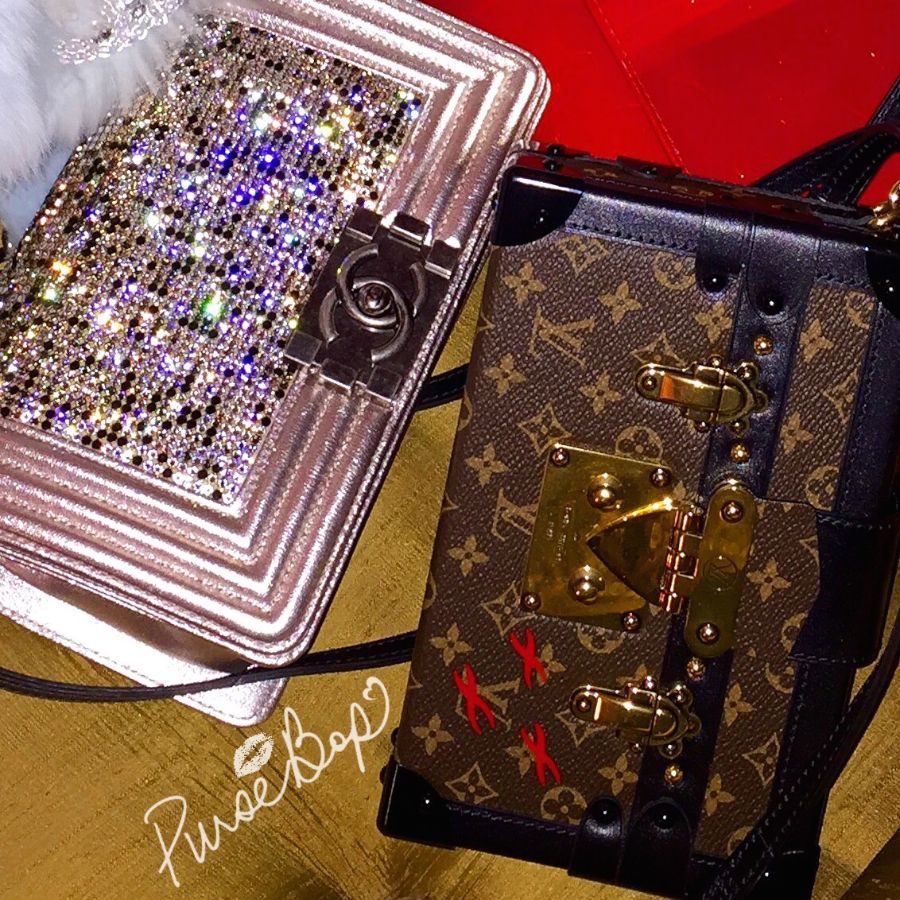 These bags were first seen in the Louis Vuitton Fall/Winter 2014 Runway show, which also happen to be the debut collection of the new Creative Director Nicolas Ghesquière.  The Petite-Malle bags were their most sought after runway show bag of the season.
These mini trunks (translation: petite malles)  find themselves on waiting lists in nearly every style and fabrication. The Malle is available in three versions: Monogram and Damier canvas, Epi leather and Metallic Epi. The interiors are lined with luxurious lambskin and measure a very tiny 7" x 4".7 x 1".5. and are adorned with three crosses signed by photographer Albert Kahn.
Now there are some new versions coming out for S/S and there are even a few cruise versions, but none that really capture the essence of the original releases for me personally.
While handbag aficionados were getting their names down on early waiting lists, I was a drowning in our new website developments so totally missed the early boat!
What do you say, is this a PurseBop must have? They are still available with a wait, and rumor has it some will become a part of the permanent LV collection.
Let's review options:
(Photo courtesy for all: Louis Vuitton)
Monogram and Damier Canvas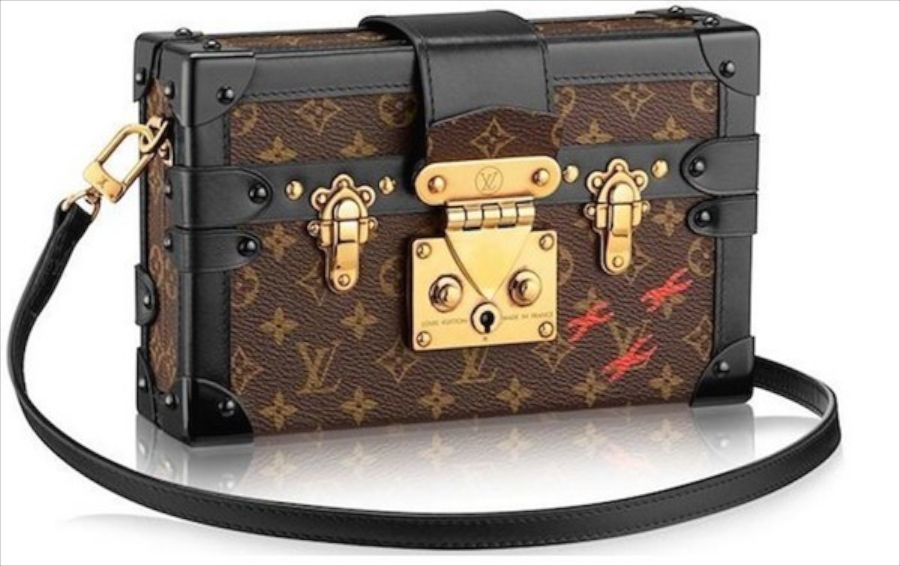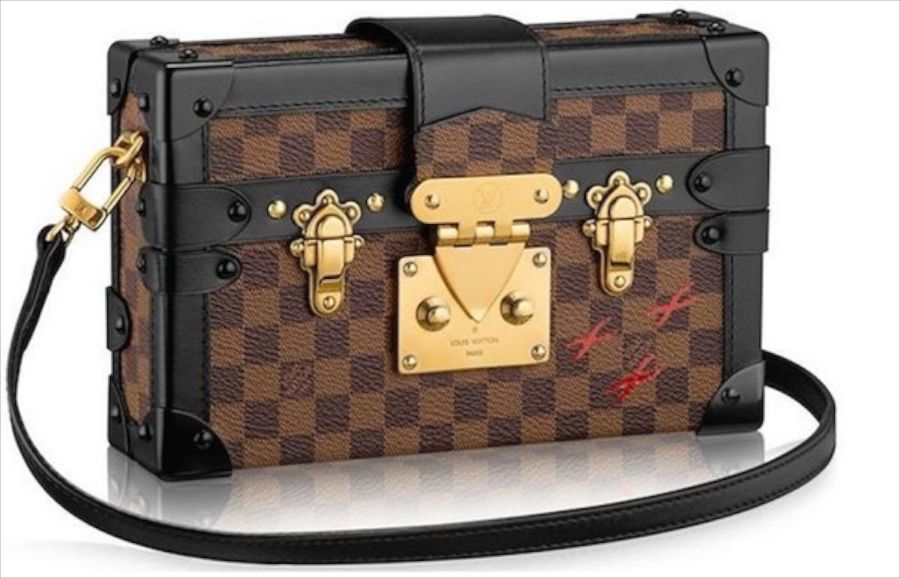 Epi Leather
Metallic Epi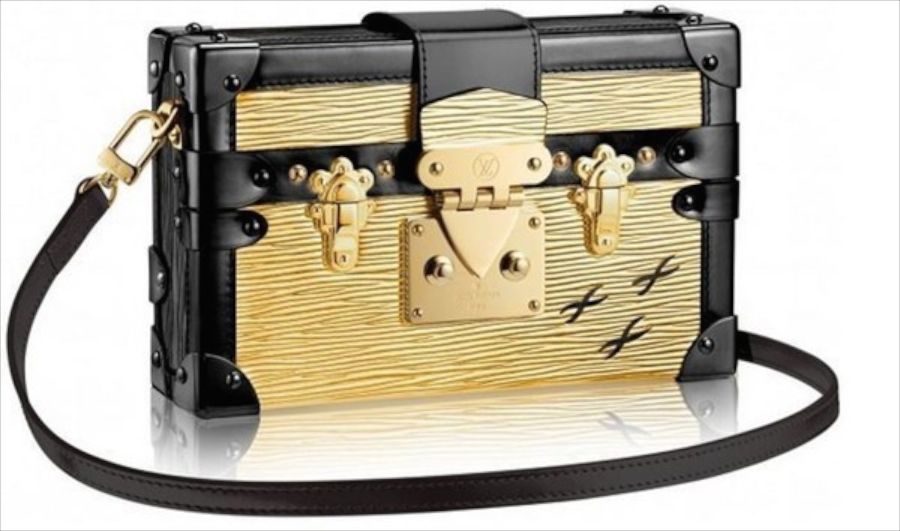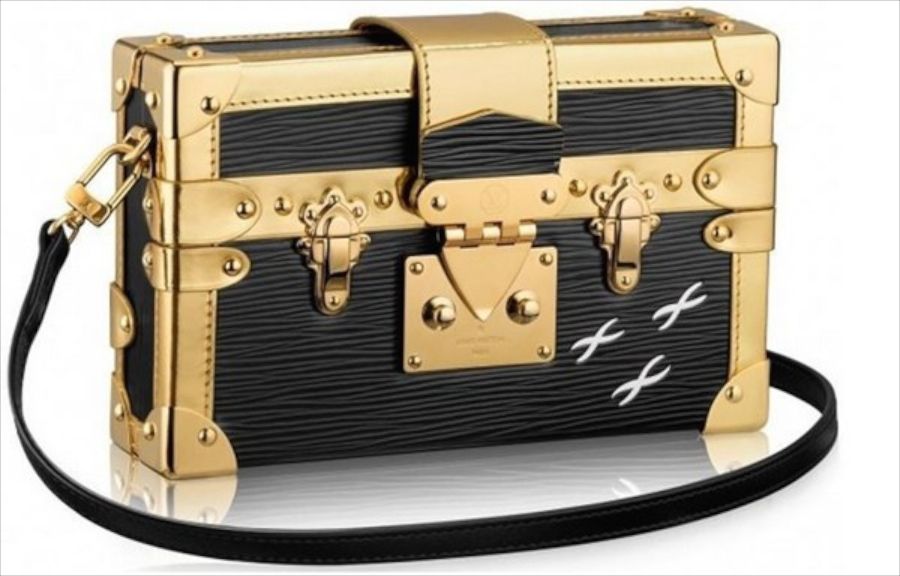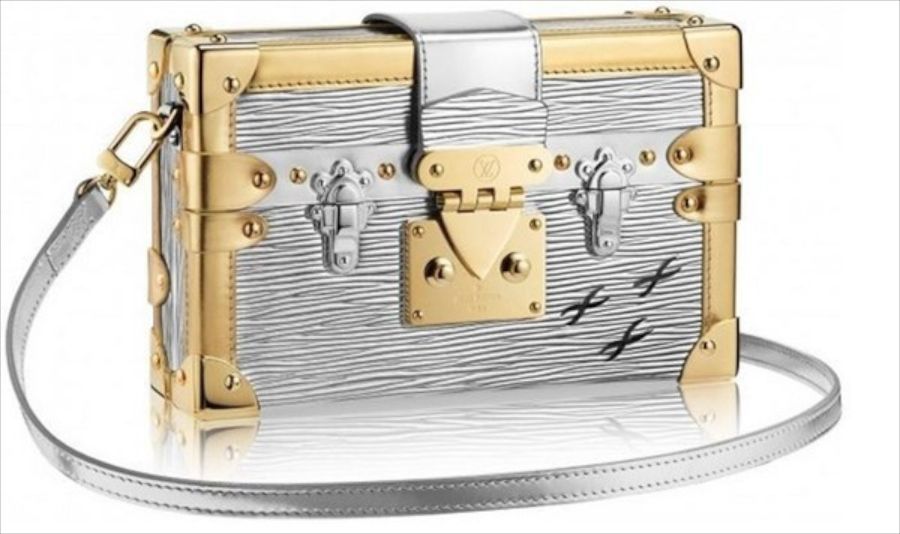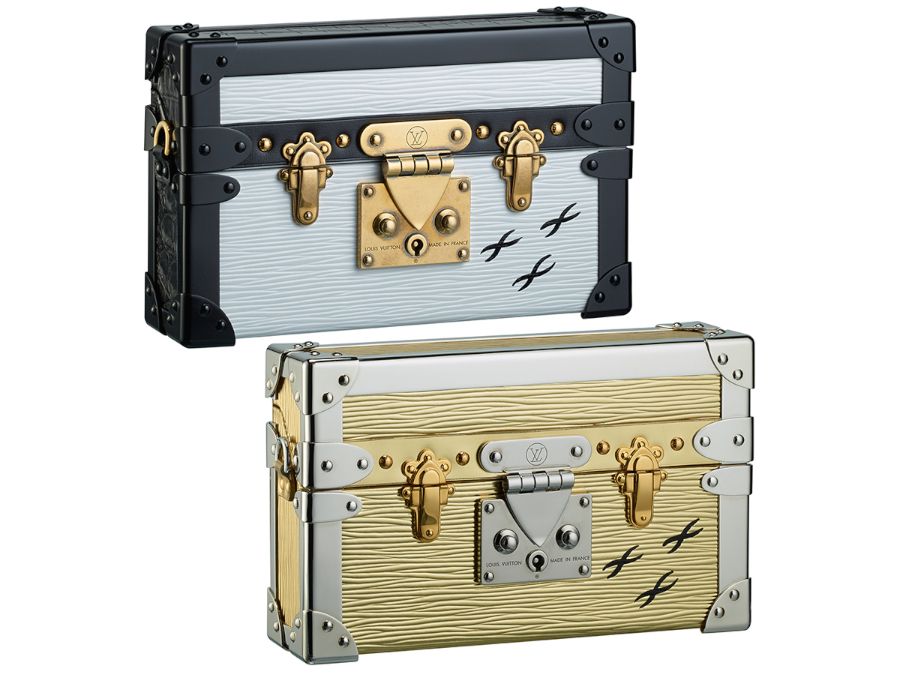 You all know PurseBop has a thing for bling, and understated is really not my thing, LOL
Please share your thoughts…
Love Your PurseBop
XO
POST EDITED JAN 17th…
ok folks, so the Petite Malle that I ordered has not arrived yet and I discovered this is a S/S version with a sort of metallic silver finish on the LV lettering….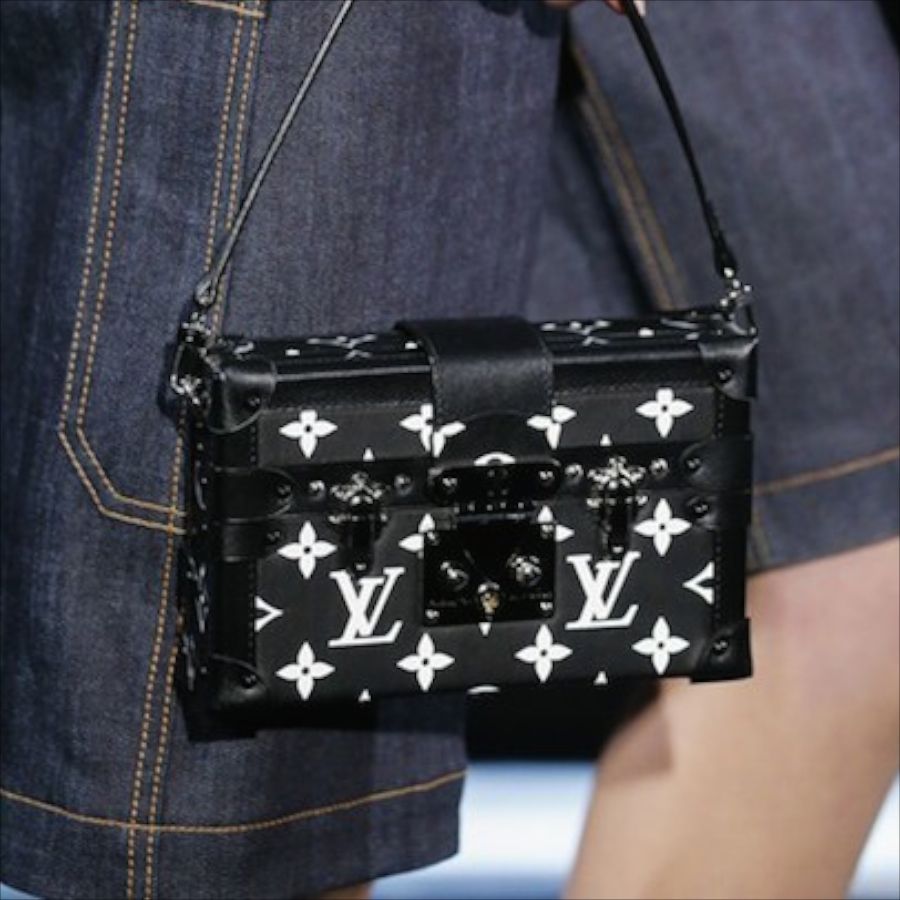 I am going to add this version to the poll, and need your help in deciding! Please PICK for me… your thoughts?
Let's see if your opinions change…
Love PurseBop
XO
Just for fun, last nights details… @pursebop