Editor's Update:
Luxury Promise Takes on Paris

We are excited to announce the Luxury Promise team will be hosting a pop up shop in Paris from the 12th – 18th housing some of your favorite handbags from Hermès and Chanel. The address for the shop is 16 Rue Saint Roch, Rue Saint Honoré. It will be open daily from 10am – 7pm. If you're in the area be sure to stop by and meet the Luxury Promise team. In addition there will be a Parisian series of live shows as follows, all times are in CET. Stay updated with all the news at luxurypromise.com 
12th September : 3PM (9am EST)
13th September : 2PM (8am EST)
14th September : 12PM (6am EST)
16th September : 12PM (6am EST)
17th September : 12PM (6am EST)
In times of great economic uncertainty, Luxury Promise continues to impressively accelerate their growth and dominance in the luxury handbag preloved market. This success is significantly attributable to their highly innovative live shopping model that they launched in June 2021. Read our interview from last year with Luxury Promise CEO Sabrina Sadiq, where she first outlined her vision for this offering.

Now deployed by influencers as powerful as the Kardashians, live shopping simply offers customers the opportunity to make purchases instantaneously during an online live stream. Think QVC, but for the internet age (Forbes published an insightful article on the trend this past January). These shows are much more engaging and interactive from a consumer perspective than browsing an e-commerce website, and they're particularly effective for goods like luxury handbags that buyers want to see from all angles before pulling the trigger.
Access Luxury Promise Live Shows 
In just over a year, Luxury Promise has grown their live show platform across the world, now operating from hubs in New York City, London, Singapore and Dubai. This is an incredible feat given both the uncertain macroeconomic environment over that period and industry specific challenges including sourcing handbag inventory globally and training team leaders and show hosts in each Luxury Promise hub.
This week, she and the team kick off a global live sales tour starting in Dubai, followed by a series of daily live shows in Singapore August 17-27. In mid-September, they'll be running a physical pop-up store in Paris on Rue de Faubourg Saint Honoré.
Here's the complete schedule (all times in CST):
MONDAY 15th

DUBAI : 3AM CST
TUESDAY 16thDUBAI : 6AM CSTWEDNESDAY 17th  DUBAI : 8AM CSTTHURSDAY 18thDUBAI : 5AM CST SINGAPORE : 7AM CSTFRIDAY 19th + SATURDAY 20th + SUNDAY 21stSINGAPORE : 7PM CST
Orienting the business around live shows has enabled Luxury Promise to scale at breakneck speed. Their global reach now enables them to source the best pieces in the marketplace at competitive prices, which is drawing in top collectors and first time buyers and sellers alike, increasing the pace of inventory turnover compared to their peers.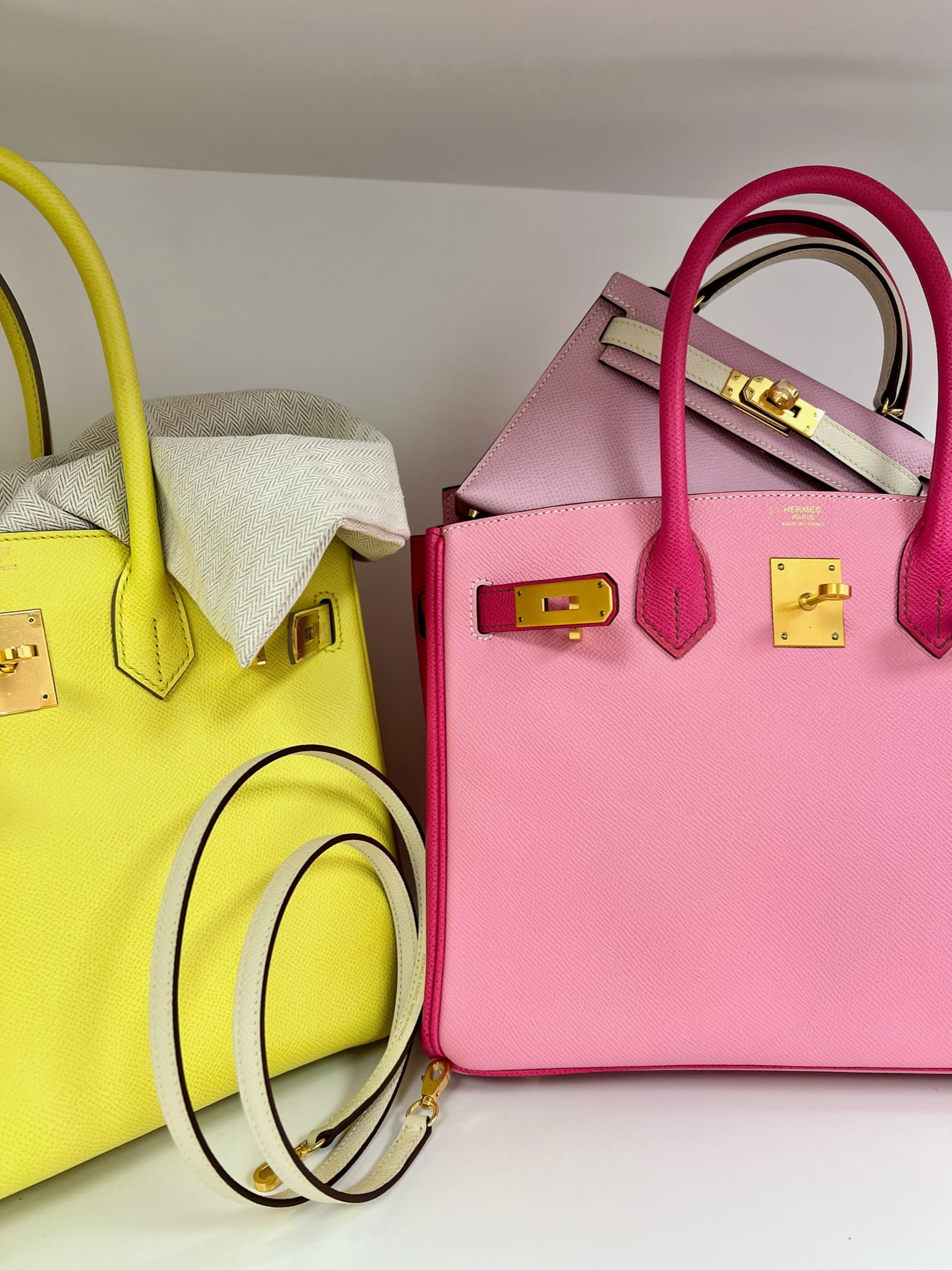 And it appears investors in the space are taking notice. WWD just reported that Luxury Promise's recent fundraising round in March 2022 brought total funding to $19 million, with elite investors Beringea and the former heads of Jimmy Choo and De Beers on the cap table and revenues have soared to $30 million a year.
We'll keep you posted on all the 'tour buzz' and also be streaming some of them here at PurseBop.com. Stay tuned!