At the end of last year we launched PurseBop Frocks with a single line – the Swarovski embellished Jacket  – but we always intended that to just be the start. This whole time we've been traveling the world sourcing the finest materials and artisans in order to execute on the unique seed of an idea that started this whole journey. 
Today, we're proud to reveal the newest, and for me personally, most special style in the collection. Meet The Frock. While we've taken some liberty with the term, The Frock is our namesake style, and true to the dictionary definition, it's a frilly, fabulous dress…for your beloved Chanel handbag.
We're beyond excited to announce that they're officially available online now.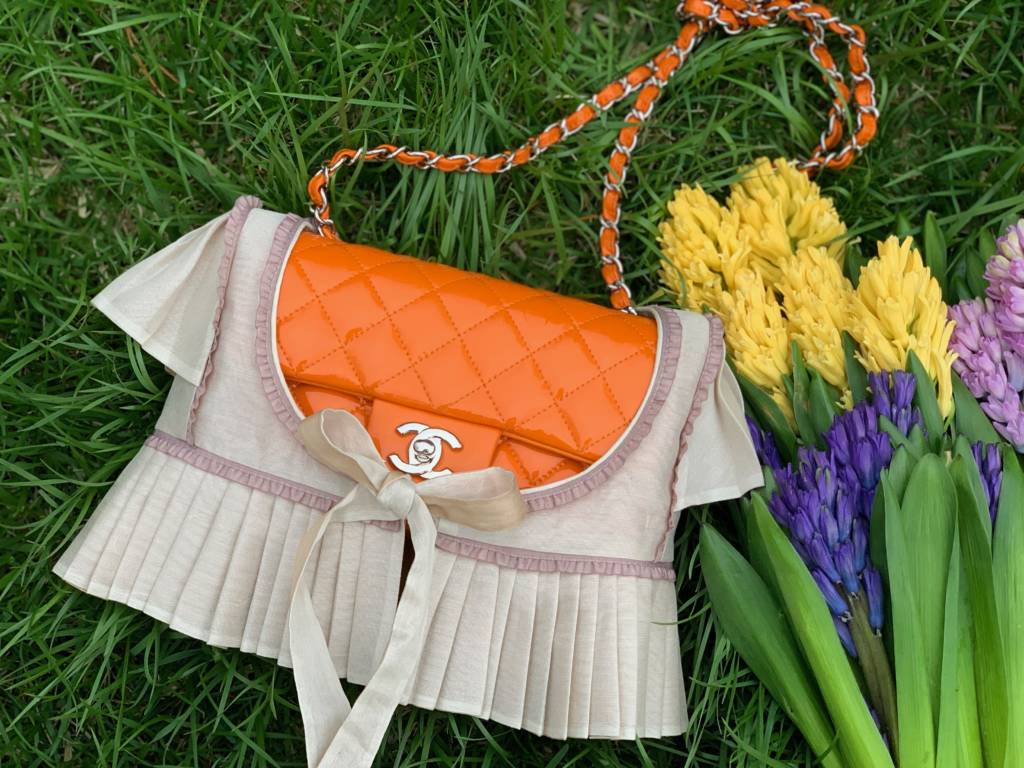 While we'll be profiling the different styles over the next few weeks, today, we introduce Jasmine, the newest member of the PurseBop Frocks family. Handmade with delicate Chanderi fabric, Jasmine has precise but delicate pleats and ruffles and an elegant bow. Unlike the jackets we've already released for Hermès bags, Jasmine is perfectly tailored for Chanel Classics – minis, mediums and jumbos!
While we're releasing eight new dress Frocks, there's something extra special about Jasmine. Perhaps it's her ivory and beige tones, rendering her wonderfully versatile for any color of Chanel bag.
Shop Jasmine online here.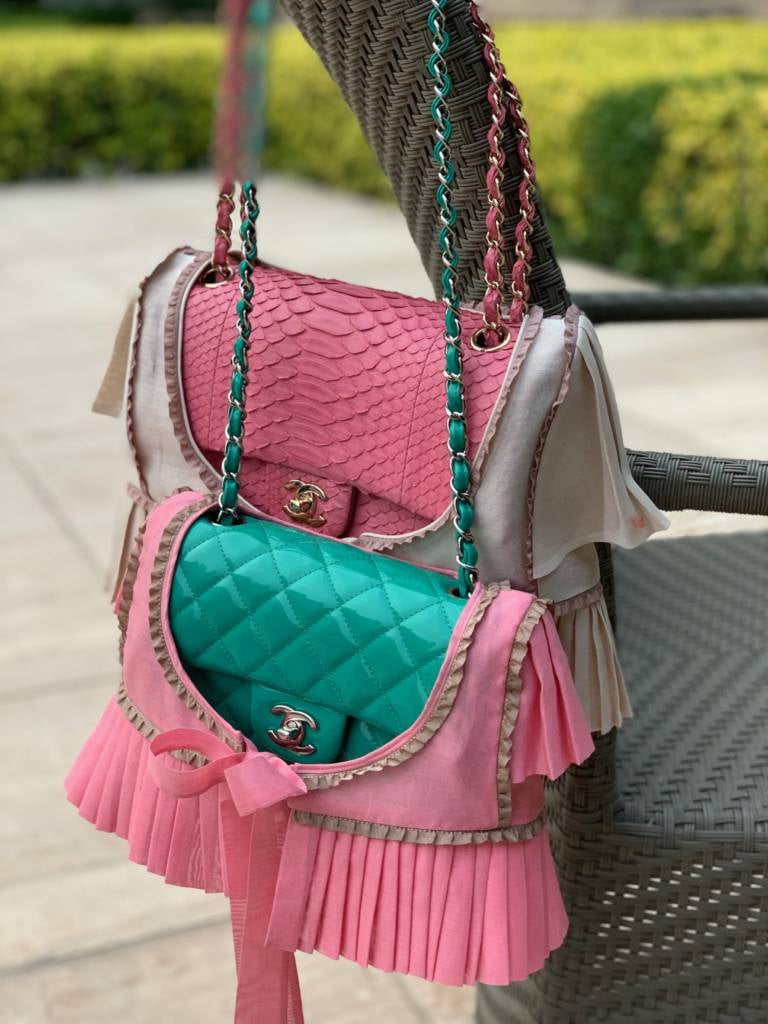 Above, Jasmine is pictured with her mate Lulu. The pair is identical except for the color. For a bolder, Pretty in Pink look, Lulu will bring an extra pop to any colored Chanel beauty.
Click here to view the full range of newly released dress Frocks. (And note that there are a few frilly Frocks for Hermès bags too…!)