We all knew Apple was innovative, but we didn't know they kept up with the fashion calendar too! Apple is rolling out four new wristband colors for the Apple Watch Hermes for Spring. New colors include Bleu Paon (Green), Bleu Saphir (Navy Blue), Blanc (White) and Hermes' Feu (orange). . The new collection will be available April 19th. This is the first time you will be able to buy the Hermes leather wristband separately from the Apple Watch itself.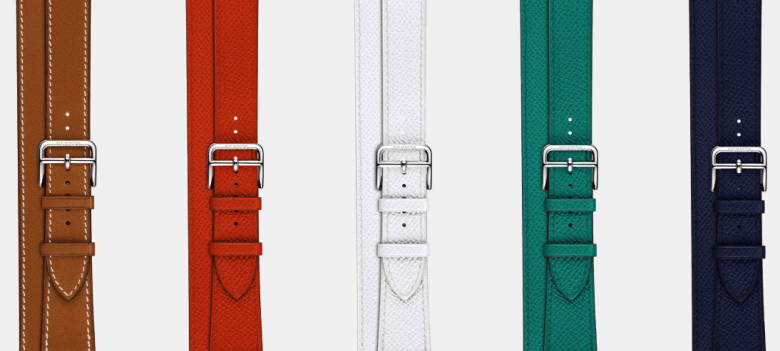 Apple and Hermes started the Hermes Apple Watch collaboration last fall, and the duo has proven to be a great match. The original Apple Watch comes in three styles, the Single Tour, Double Tour, and Cuff, and in four classic colors, Fauve (Tan), Noir (black), Bleu Jean (Blue), Capucine (Red), and Etain (Gray). The new collection of wristbands shows the duo's dedication to giving the consumer more options to personalize their watch and pair it with even more looks.  If you weren't sold on the Hermes Apple watch the first time around, you now have at least four more reasons to jump on the bandwagon. Better yet, the Apple Watch Hermes is now available online so you can easily give into your temptation!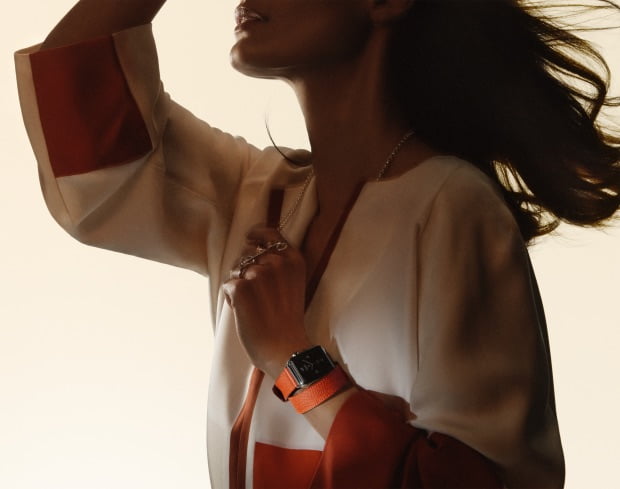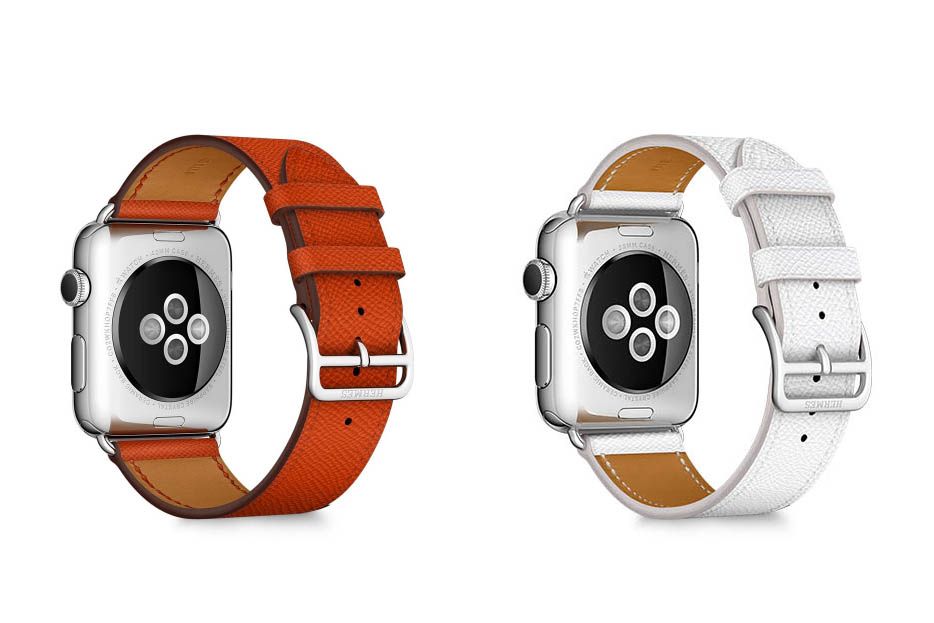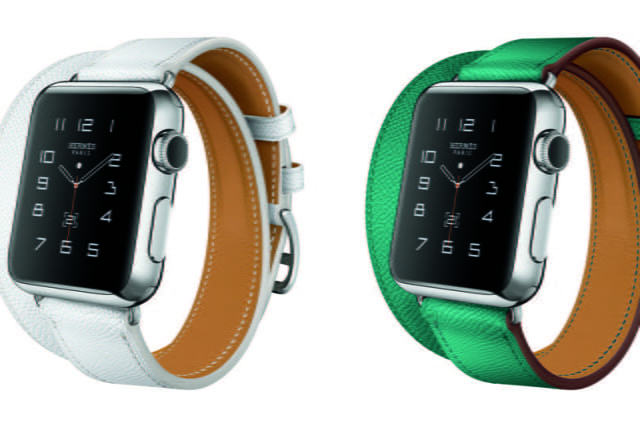 Apple Watch Hermes Band Prices
| | |
| --- | --- |
| Apple Watch Hermes Band | Price in USD |
| Single Tour | $340 |
| Double Tour | $490 |
| Cuff | $690 |
Let's do some handbag math for the Apple Watch Hermes….
Being able to buy bands separately, will not only give you more style options but also more buying options. For example, purchasing a Apple Watch Hermes Single Tour with the watch and band will cost $1,100 total. However, if you purchase a Hermes Single Tour band ($340) and the Apple Watch Sport ($299), this only adds to $639, which is about $461 or about 42% percent less than the original Apple Watch Hermes combination. Depending on your tech needs, the more affordable Apple Watch Sport might be the better option for you anyway!