Post UDPATED: November 1, 2016
Dearest PurseBop family,
The Chanel Handbag Giveaway has concluded, and we finally have a winner! Fashionista @jewish_chick is the lucky winner of the amazing Chanel Coco Handle Bag from our sponsor Ann's Fabulous Finds. Thank you again to everyone who participated! Our beautiful community continues to grow, and we appreciate all of your love and support. We hope to continue to host more fun giveaways and challenges like this in the future. In the meantime, be sure to subscribe to PurseBop to stay informed on all the latest news!
Love PurseBop
XO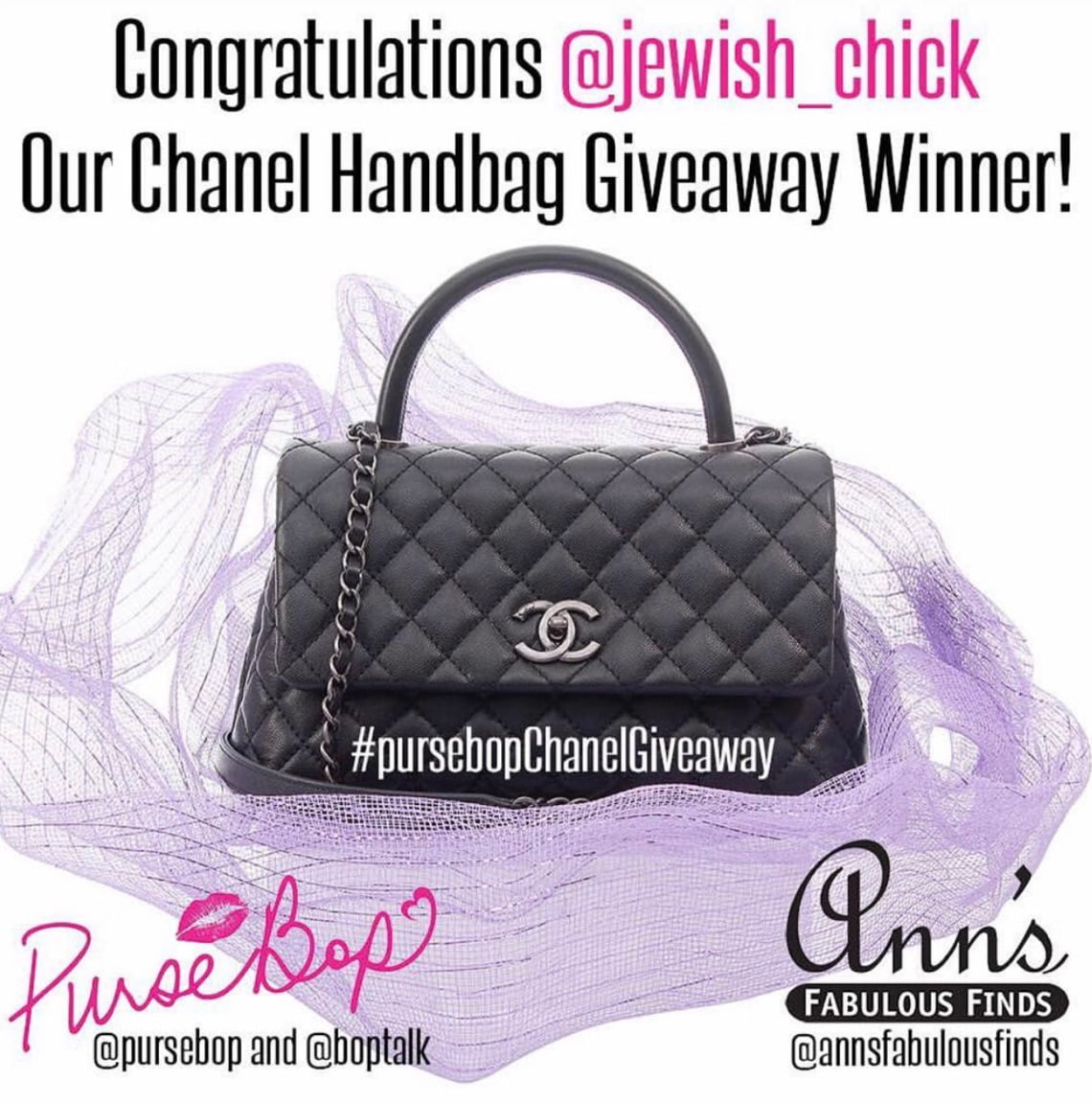 Our instagram accounts @pursebop and @boptalk  have both hit over 100k followers! To celebrate this monumental milestone, we are honored to partner with Ann's Fabulous Finds to celebrate ALL OF YOU! One lucky community member will receive an incredible new Chanel Coco Handle Bag! Yes, you heard us right… a BRAND NEW CHANEL bag!
Hitting this 100k landmark is a special accomplishment and has given us the opportunity to focus on the essence of what PurseBop was intended to do. Just a short couple of years ago, it was difficult for bag loving fashionistas to effectively share their passions beyond their immediate Instagram circles. We've been devoted to carving out a unique space and connecting like-minded enthusiasts and we're proud of our discussion platform BopTalk, an avenue for communication, news and expression across the PurseBop community.
To commemorate, we're turning October into a full-on celebration with many surprises and great content lined up! Stay tuned for exciting news from both PurseBop and Ann's Fabulous Finds on our websites and social media platforms.
Can you feel the excitement?! Thank you all to making PurseBop the community that it is today. Good Luck!
Love PurseBop
XO
Updated: February 20th, 2018