Post updated, see below to VOTE for the FINAL ROUND…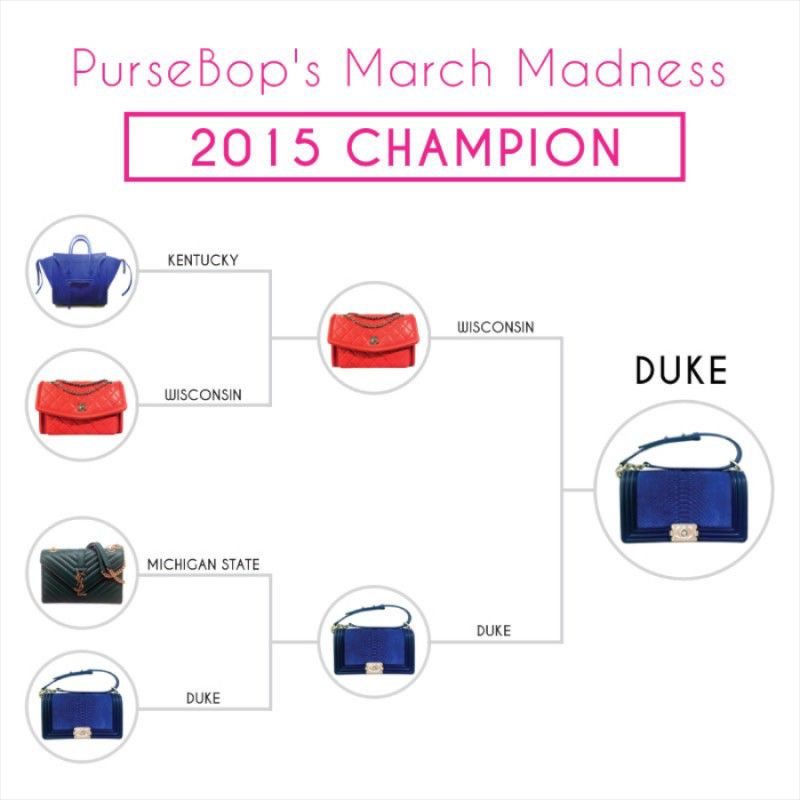 The madness is back! Tonight the final four teams square off in the men's NCAA final 4 tournament in Indianapolis! Each one has battled their way to this point and both games are bound to be fantastic exhibitions of basketball. It's no coincidence that all the teams are led by the best coaches the game has ever seen – Calipari, Ryan, Izzo & Krzyzewski. Let's briefly run through the matchups:
Kentucky vs Wisconsin
Kentucky enters the game still undefeated throughout the entire season. There's little doubt they're one of the best teams in history, a fact that will be solidified if they end up winning the tournament. But their opponent Wisconsin, led by big man Frank Kaminsky and his partner in crime Sam Dekker, enters the game playing with swagger and absolutely has what it takes to mount an upset.
Michigan State vs Duke
MSU is the lone team to make it this far that wasn't a #1 seed. They were the bane of many brackets, but it should be no surprise they've made it this far. Tom Izzo, their coach, holds one of the best ncaa tournament records and the team throughout the season has proven through last minute heroics they have what it takes to win on the biggest stage. But they'll have to upset perennial favorite duke. While they haven't made it this far in the tournament since 2010, their young team is fearless. Led by Quinn cook and a band of freshman (4/5 starters), duke sports one of the smallest rotations with only 8 players. This one will definitely go down to the wire!
Now let's play our own version of March Madness: I have color co-ordinated a S/S handbag to each of the respective teams. I want you to vote for the team (or in our case, the bag) that you want to see advance to the final round.
This is PurseBop style March madness!
Lets see which of the 4 bags advances to the final round!
Happy game watching everyone…
Love PurseBop
XO
FYI: Anyone interested in information on bags featured, contact Monica from Bergdorfs at [email protected]
Post Update April 6th:
Who  are you rooting for to be the 2015 champion of the NCAA March Madness Final??
Is it WISCONSIN  (RED CHANEL)
OR
Is it DUKE (BLUE CHANEL BOY)
VOTE NOW!!
Let the madness begin CC (courtesy CHANEL), LOL
Love PurseBop
XO
Introducing the 2015 NCAA champion: The blue python Chanel Boy bag = DUKE!
And just for fun, some Chanel tic tac toe of all the Spring Chanel selections at Bergdorf's in NYC. Follow my bag journeys through NYC with hash tag #PurseBopsinNYC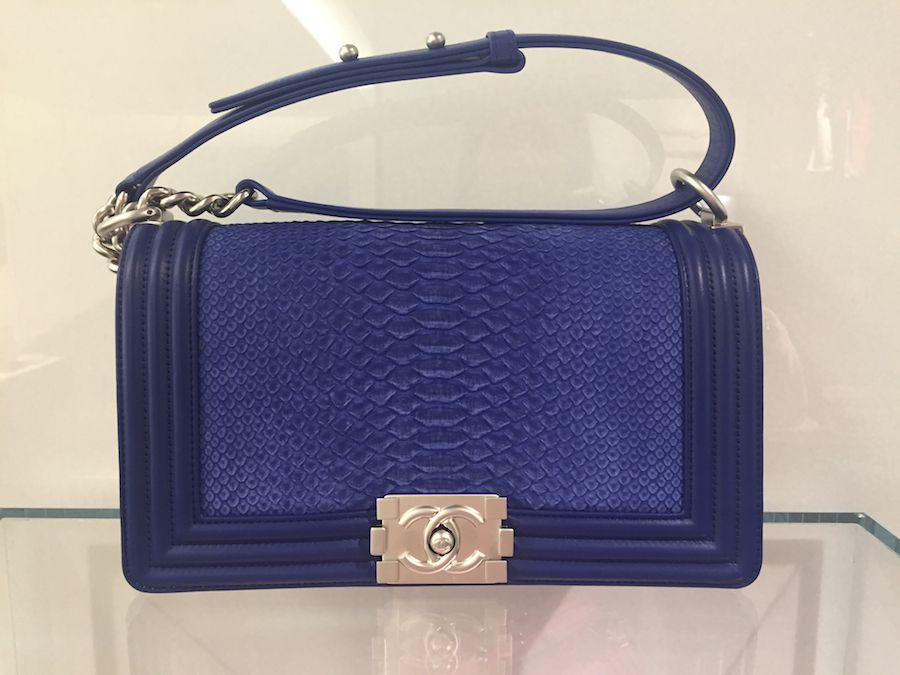 Congratulations to Duke, and their organization :)
Love PurseBop
XO