Musician, model, actor, influencer, make-up guru, ambassador, lingerie designer. There doesn't seem to be anything that Rihanna can't do. Next on her list? Opening her own luxury fashion house with LVMH. LVMH, or Louis Vuitton Moët Hennessy, is the parent company of Louis Vuitton, Givenchy, Fendi and others, headed by CEO Bernard Arnault. If the rumors are true, Rihanna will be the first designer that Arnault has launched under LVMH since Christian Lacroix in 1987, and the second ever woman of color to head one of LVMH's labels.
It's an incredible step for both Rihanna and the fashion world at large, but it's been a long time coming. Rihanna has graced red carpets with her keen sense of style for over a decade. She has steered the culture of both street and high fashion and, in recent years, demonstrated she knows the market better than many designers. As we wait for LVMH's confirmation, we chart her rise into style stardom.
It seems like just yesterday that the world was introduced to Rihanna's music. At just seventeen, Rihanna released her first single "Pon de Replay" in 2005, which quickly cemented her as a pop icon. She kept releasing hits you both wanted to dance to ("Shut Up and Drive") and scream along with in your car ("Unfaithful"). Just a year after her rise, she proved her own cinematic viability as a judge in the classic cheerleading sequel, Bring it On: All or Nothing in 2006. Rihanna was here to stay.
As Rihanna began attending red carpet events, her daring and confident looks revealed another aspect of her multi-faceted talent: she had style.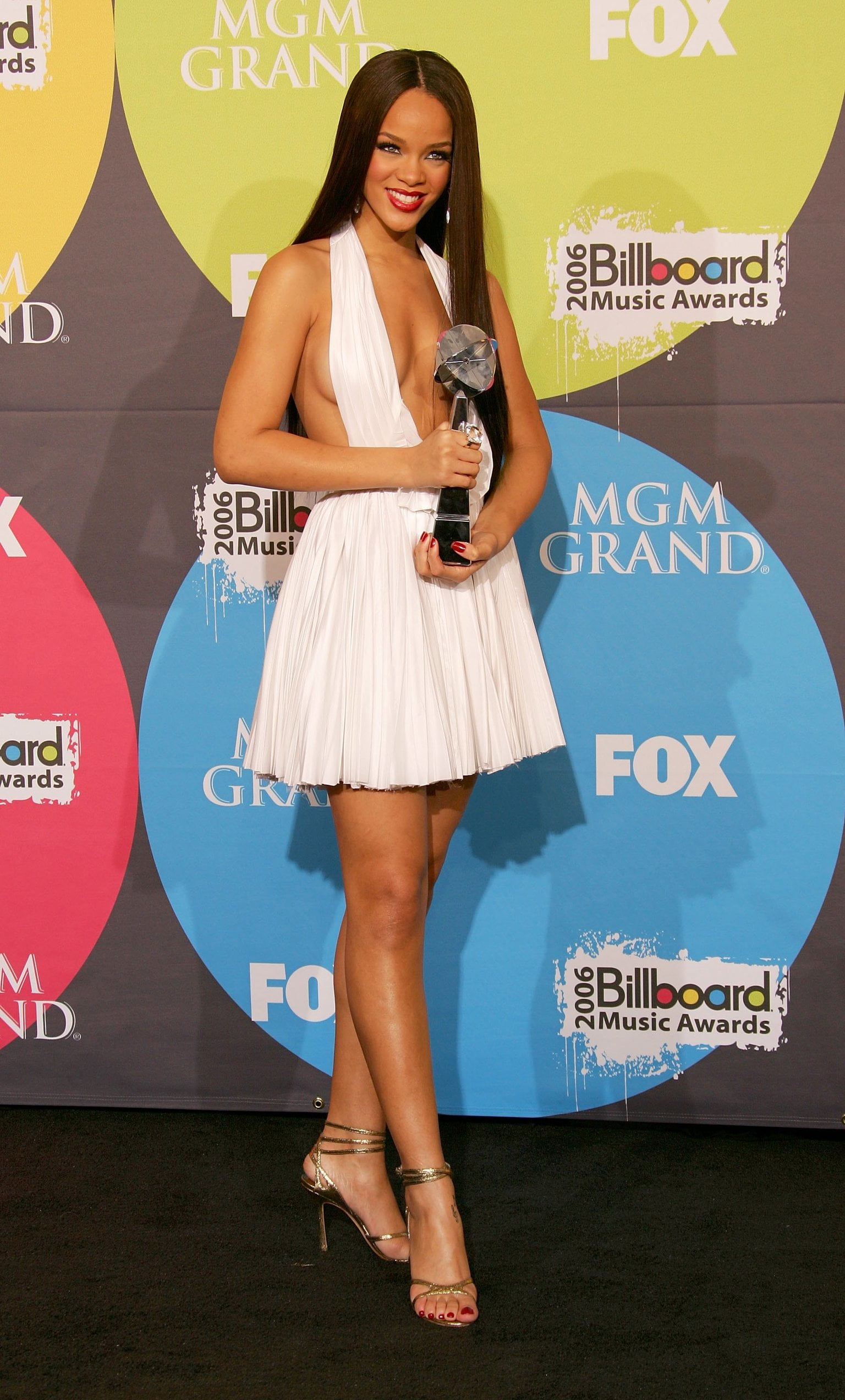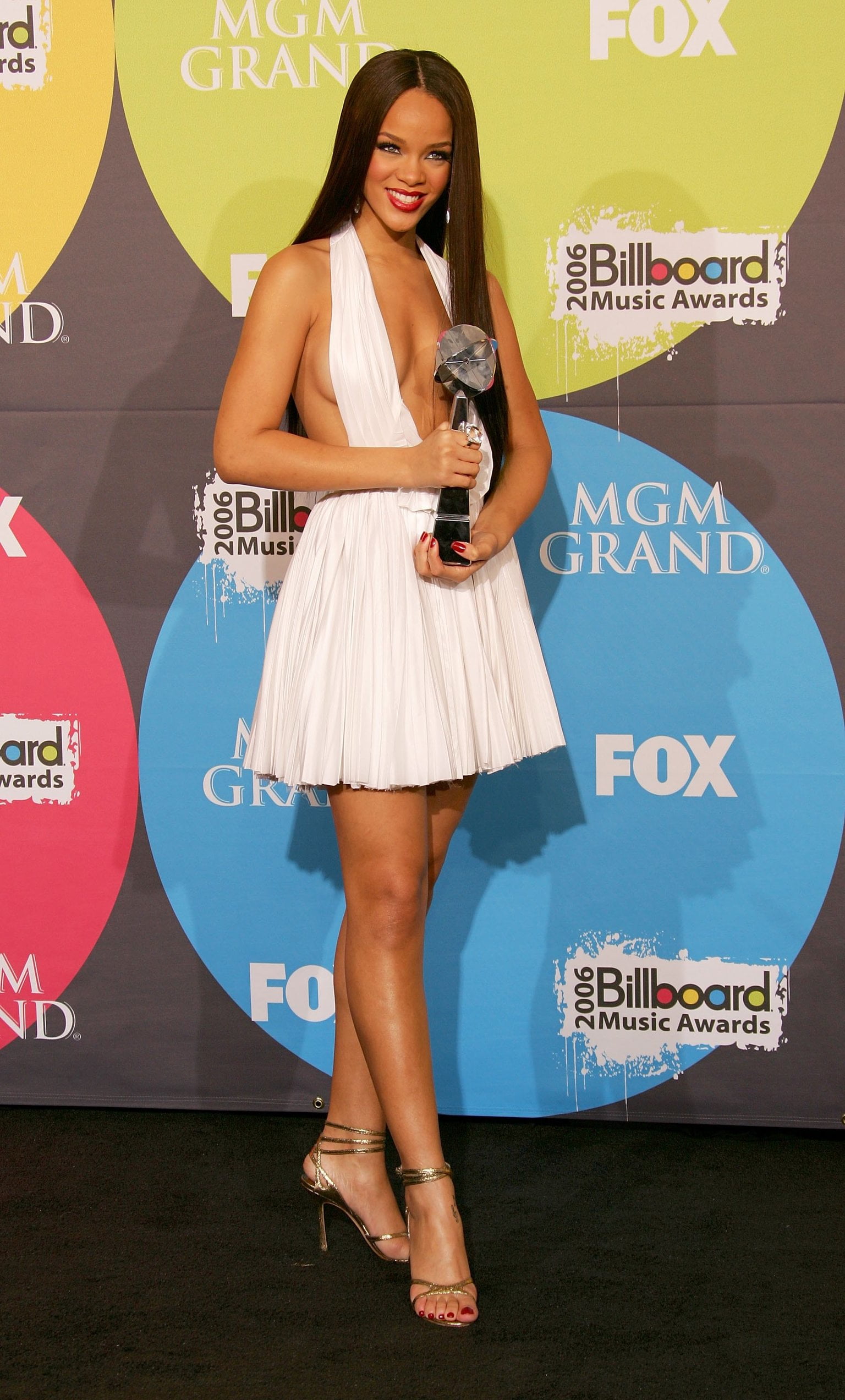 Rihanna's sense of fashion has always been cutting edge. As her style evolved, the masses followed. We can't forget how influential that asymmetrical bob was. As we entered the 2010s, the fashion world started to notice the gift Rihanna had for making waves.
In 2013, Rihanna created her first collection for the British street-wear brand River Island. And in 2014, she was named creative director of Puma's womenswear. Her line was a smash hit. In 2015, she became the face of Dior's Secret Garden fragrance, where she starred in a four minute campaign film. Thus, she showcased her versatility between brands and styles.
As Rihanna's fashion fame began to fully take form, she became the metric by which all other celebrities were compared at fashion's biggest night out: the Met Gala. No one does the Met Gala like Rihanna. Essentially a yearly costume ball held to fundraise for the Metropolitan Museum of Art's Costume Institute, the Met Ball is like a Halloween party for the world's best and brightest. Each year presents a different theme, the most recent being 2018's "Heavenly Bodies: Fashion and the Catholic Imagination" to celebrate the religious artistry of the Medieval.
While many celebrities use the Met Gala as just another red carpet, Rihanna has become the leader in exemplifying theme. Through avante garde creations, she walks the line of couture and costume each year to demonstrate all that fashion can be.
Rihanna knows fashion, and the fashion world knows Rihanna. In 2017 she released her makeup line Fenty Beauty, derived from her full name, Robyn Rihanna Fenty. The major selling point of Rihanna's new line was that it championed products that suited a wide array of skin tones, its first release including 40 different nude shades. Consumers flocked to the brand. Fenty Beauty's inclusiveness cracked the beauty business wide open. Suddenly, other brands began releasing a more diverse range of color options. But Rihanna's message was clear, and her brand loyalty was cemented. There's power in representation, and the right to equal opportunities in product selection. Of course with name recognition comes the potential for confusion; she recently sued her father to prevent him from using the Fenty name for his talent management company.
In 2018, Rihanna expanded her brand and her message with the release of her lingerie line: Savage x Fenty. Another area where "nude" shades run limited, she designed functional and flirty lingerie that represented a diverse line of skin tones. On top of that, Savage x Fenty celebrates different body types by offering more plus size options. The message of beauty inclusivity continued to the runway when Rihanna closed out NYFW 2018 with an incredible show that celebrated the diversity of womanhood and beauty. The most notable model was a very pregnant Slick Woods, who went into labor as soon as she got off the runway.
Both Fenty Beauty and Savage x Fenty continue to be highly successful while promoting a more evolved definition of beauty. One look at both brands' Instagram accounts reveals more pictures of beautiful consumers than the celebrity herself. She's there, but she's letting her message sell her products. And it's working.
Rihanna continues to widen her scope and influence with every move she makes. In 2018, she hacked her way into another major motion picture alongside Hollywood's lead actresses as Nine Ball in Ocean's 8, reminding us all of her versatility and cultural cachet. Over almost two decades, Rihanna has proven that if any celebrity can bridge the entertainment and fashion industries, it's her.
Which brings us back to the beginning. What's the deal with Rihanna and LVMH? The story was reported by a source familiar with the situation, but no one for either party has confirmed the partnership. However, Rihanna has been a big supporter of LVMH and their lines in the past⎯remember her at Virgil Abloh's first show last year sporting 7 different LV bags (Read: How Many Bags Can You Wear at One Time)? And with previous business ties to LVMH through its Kendo division, an official statement would not be a surprise. While we don't know what her brand will look like, we can be sure she'll continue redefining the industry. We found love in Rihanna, and where she goes, we're sure to follow.