Part 1: Hermès On Sale?
The news of an 'Hermès Sale'  sent our readers into an orange frenzy and left them daydreaming of trips to Paris… savings and Hermès, quite possibly the ultimate retail fantasy!
Based on the reactions we received from our readers here, and on Instagram, we realize just how little is known of this sale extraordinaire.
I'd like to share with you what exactly we bought and the savings we experienced from the sale. As explained earlier, we arrived to the sale on the third and final day and had budgeted only two hours for the event. I asked my traveling mates to jot down their thoughts about the experience on the return flight from Paris.
We'll try to share a little 'handbag math' for a few purchases to give you an idea of the savings.
*handbag math is a term coined here at PurseBop to show price savings from different purchasing scenarios that has extended beyond just bags. 
Gina123
Can you spot her Hermes sale items amidst her total Paris shopping haul?
Gina shares her experience:
there was a 15 min. limit at the scarf or GM shawls, a limit of 5 per person, and most were last year's designs.
I expected to see more summer shoes than winter boots, surprisingly, lots of Jumping boots. Not much of a line at the shoes section which was really nice but it was the last day and sizes very random.
I didn't like that at each station I had to wait in another line, which meant having to choose what 'category' I wanted most. When that was complete I had another line I had to wait in. Stressful to decide.
TIP: Before check out, the cashier will ask you to verify your items.  At that time, I realized I didn't need certain items and asked the cashier to remove from my total. I suggest you take a moment to realize all you have gathered, it's very easy to get swept up in the sale frenzy feeling and pick items you would ordinarily never consider at full price.
I would definitely go to the next H sale, but I would go on the very first day and I would try the summer sale in July.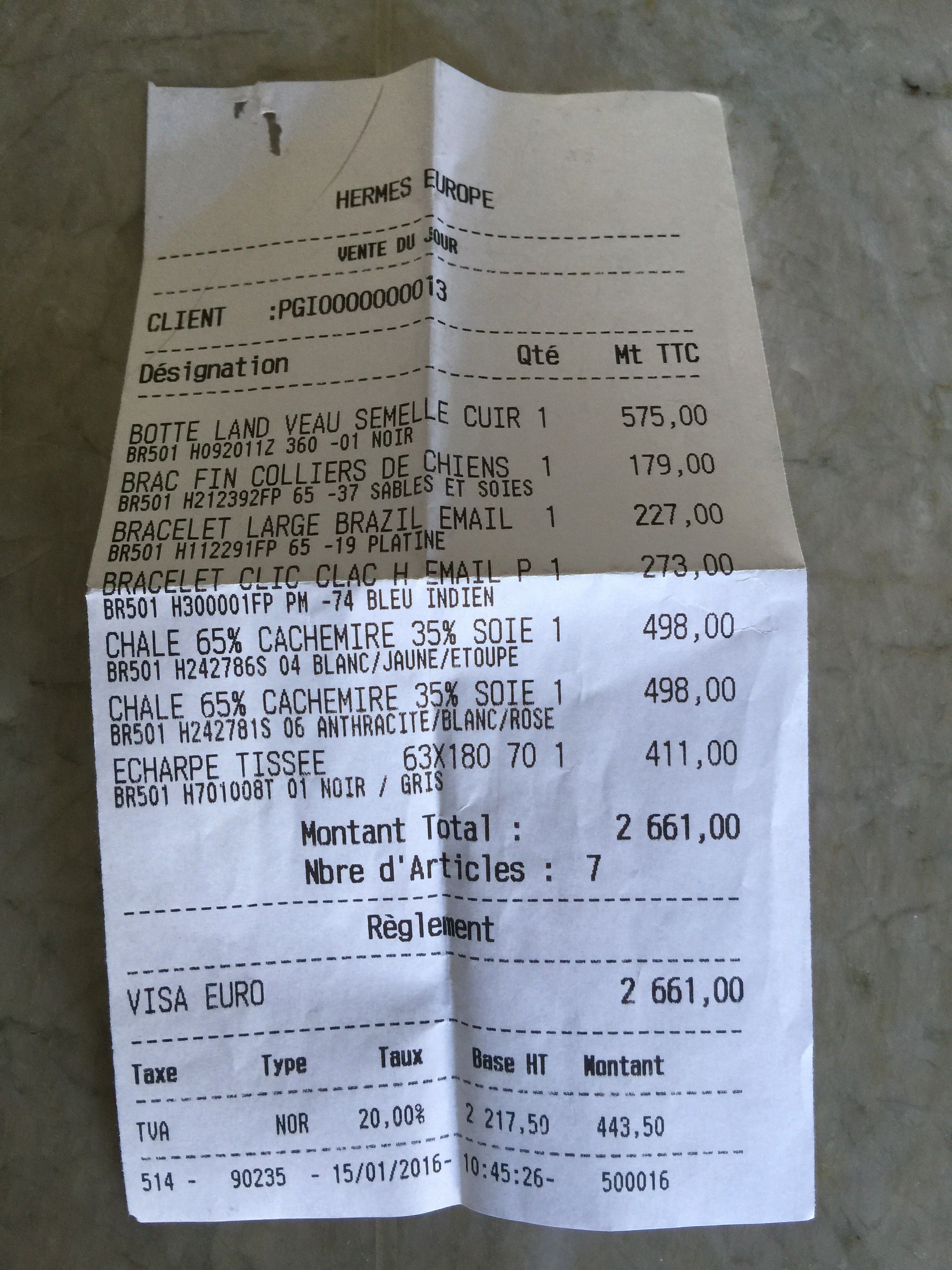 Handbag Math
Let's take a closer look at Gina's Land Boots to breakdown the savings and comparisons. Remember, there is no VAT refund for Hermes sale items!
Hermes Land Boots
Hermes Boots Regular Price in US: $1,265
Hermes Boots Regular Price in Europe: €1,150 = $1,241
Hermes Boots Sale Price: €575 = $620 (50% off)
Total in US: $1,265 + $130 (tax 10.25%) = $1,395
Savings: $1,395 – $620 = $775 (~55% savings)
ChiTown Chanel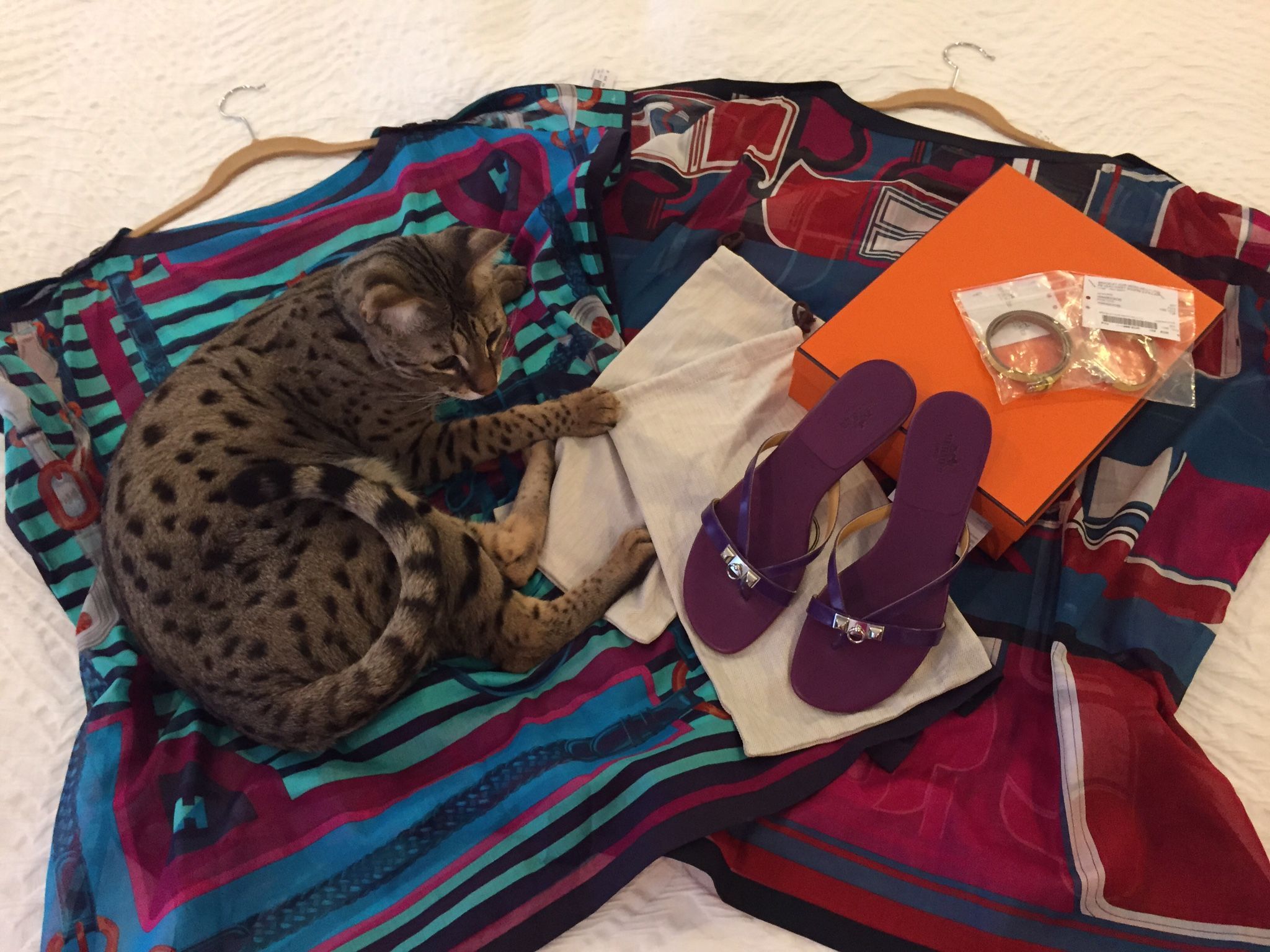 ChiTownChanel shares her experience:
The items at the sale were between 40-70% off.  Although I had a specific shopping list of items I was looking for, I thought the sale would be a great opportunity to experiment with new items I had not tried before.  My theory was that if I ended up not loving or using the item, it would be much less of a loss (or that's what I wanted to think..!).  I purchased a micro rivale bracelet at the sale.  Typically, I prefer the rivale double tour, but the sale was the perfect opportunity to pick up a micro rivale and see how I might wear it to stack with other bracelets.  If I end up loving it, I'll pick up some additional colors in the future at the regular Hermes boutique.
Overall, I would definitely go to Paris for the Hermes sale again.   I was so curious to see what it would be like.  It was so much fun to be surprised by what items were available. It was almost like an H treasure hunt! But most importantly, it was an amazing opportunity to spend some quality time with three of my best girlfriends in Paris.  This girls trip was a dream come true!
Handbag Math
Violet Corfou Sandals
Hermes Sandals Regular Price in US: $830
Hermes Sandals Regular Price in Europe: €550 =  $593
Hermes Sandals Sale Price: €275 = $296 (50% off)
Total in US: $830 USD +  $85 USD (tax 10.25%) = $915 
Total Savings: $915 – $296 = $619 (~68% savings)
Soufre Micro Rivale Bracelet
Hermes Bracelet Regular Price in US: $480
Hermes Bracelet Regular Price in Europe: €395 =$426
Hermes Bracelet Sale Price: €198 = $213 (50%)
Total in US:  $480 + $49 (tax 10.25%) = $529
Total Savings: $529 -$213 = $316 (~60% savings)
Hermes Les Coupes Beach Tunic
Hermes Beach Tunic Regular Price in US: $1,250
Hermes Beach Tunic Regular Price in Europe: €750 = $809
Hermes Beach Tunic Sale Price: €375 = $404 (50% off)
Total in US: $1,250 + $128 (tax 10.25%) = $1,378
Savings: $1,378 – $404 = $974 (~70% savings)
Celle21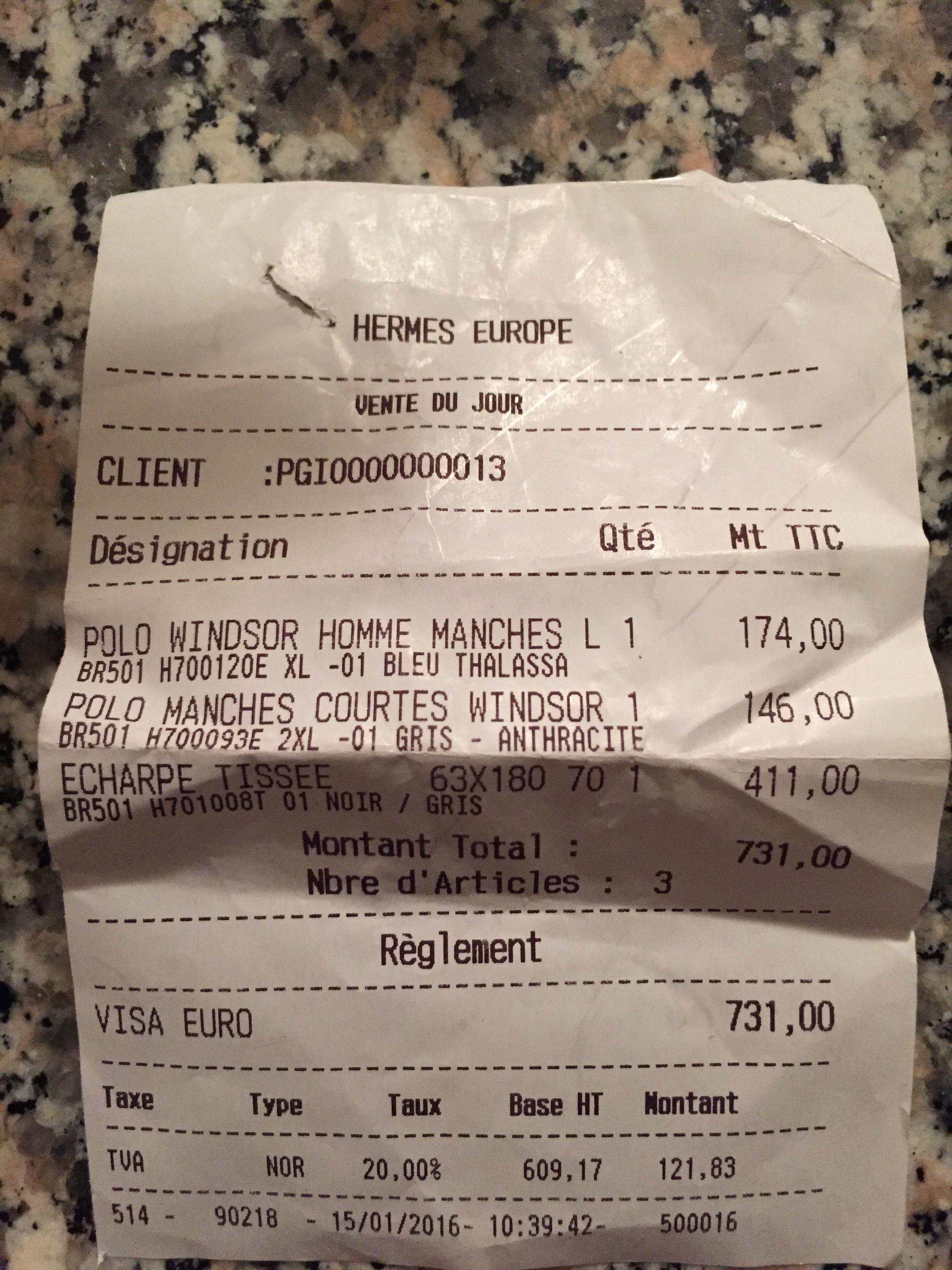 Celle21 shares her experience:
Moral of the Story – Be Prepared and Be Patient!
I suggest trying out the Hermes sale once for the experience, but go in with no expectations and great patience. Eat first, dress comfortably and be prepared for numerous lines. I think going on the first day would be ideal, however I don't think I could wait in line for 3-4 hours. We went on the last day and were there by 8:30 am and still waited plenty.  I heard people were in lines at 5 am on the first day. Just not worth it to me personally.
I bought two RTW sweatshirts and a cashmere scarf. Perhaps I chose a few items that I may not have purchased if I weren't at the sale.
PurseBop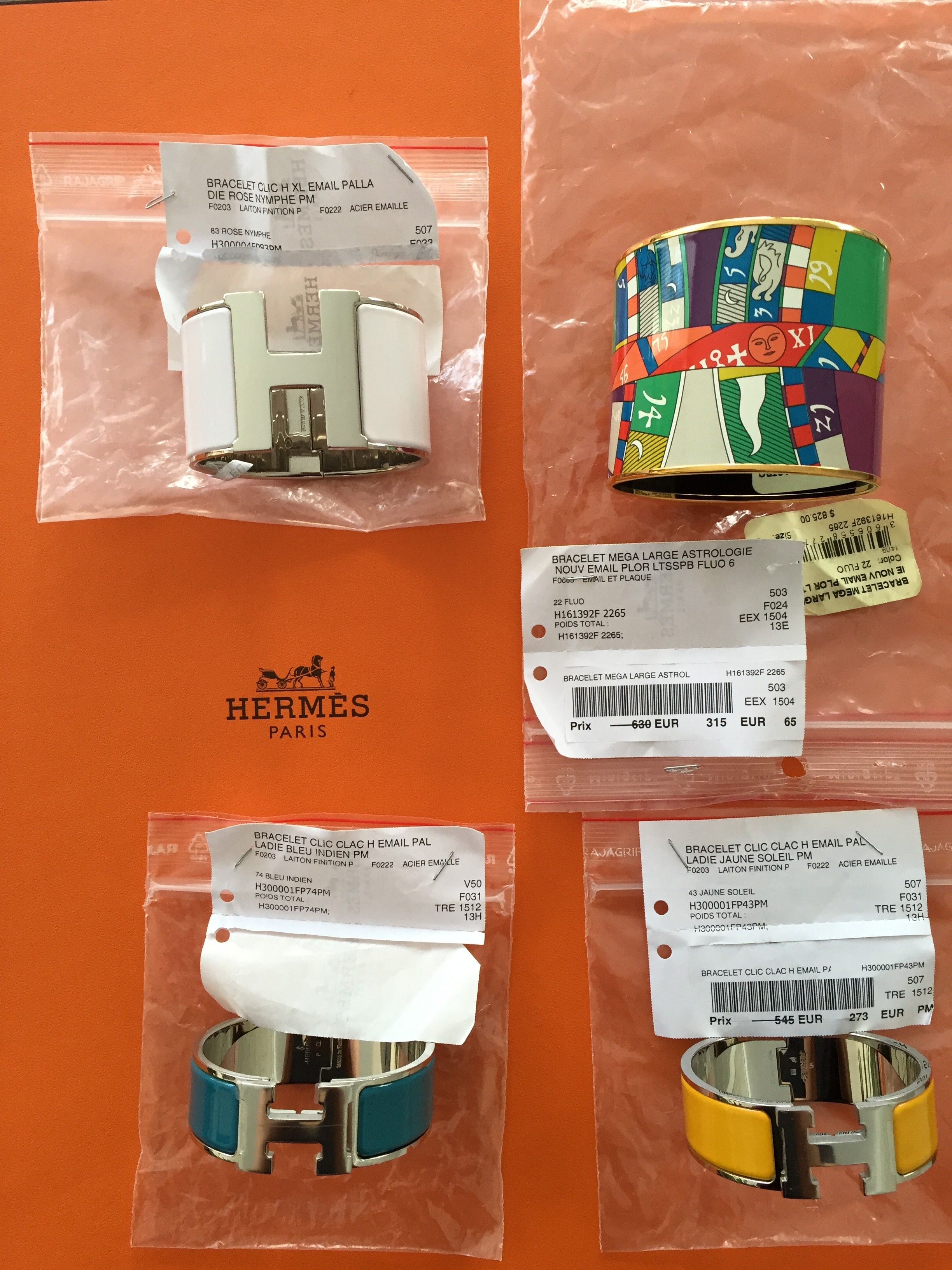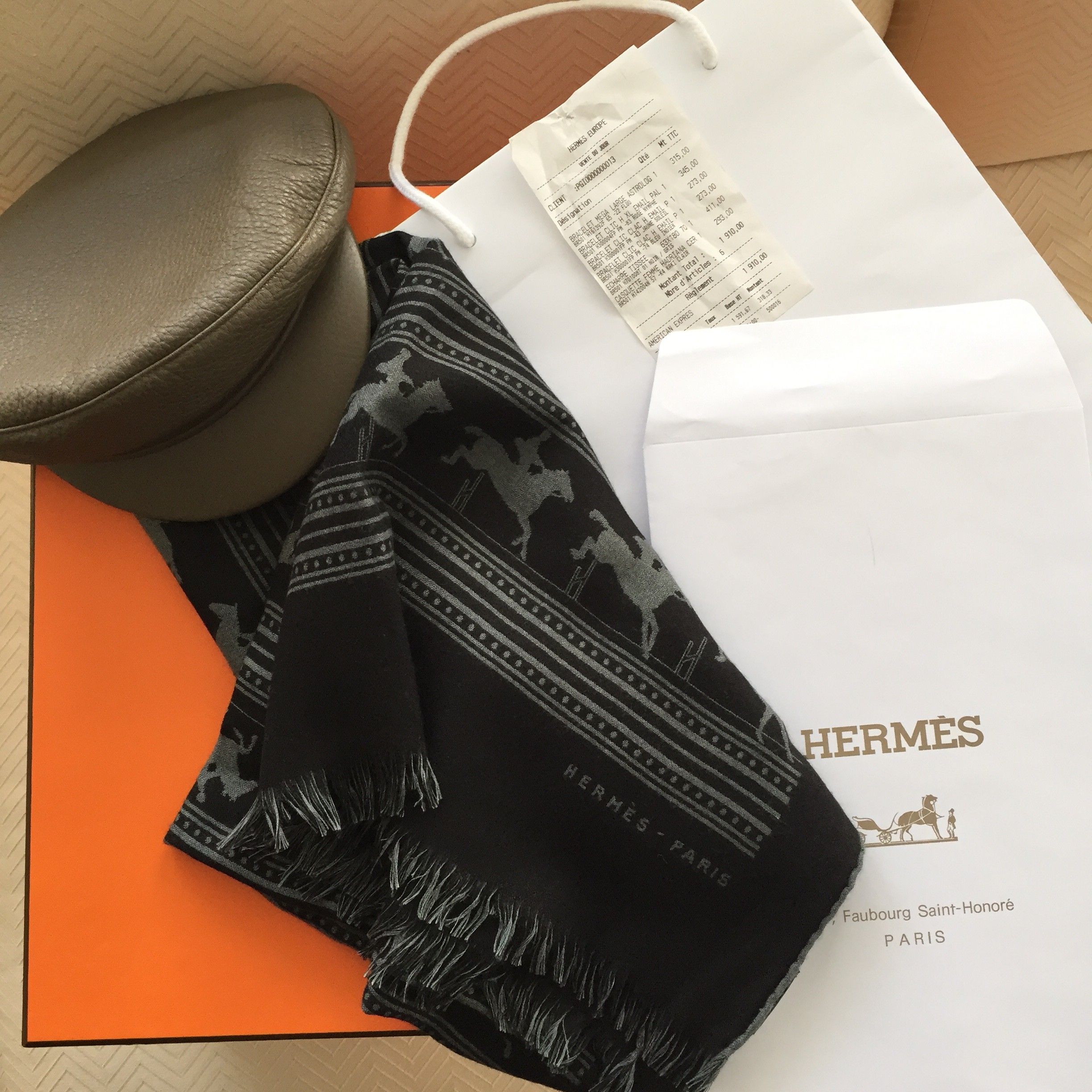 My personal experience:
I really went in blindly as I had no idea what to expect. I just knew that there were not going to be any handbags at the sale.  I must confess I am not the best sale shopper. I'm not one of those talented individuals that can brave crowds and hunt through racks and piles to search for that perfect IT piece. I tend to select very carefully and often need time to explore all my options. I am not an accumulator, but sort of a collector of only things that I love. I'm not an impulsive or pressure shopper, except with Hermes birkins and kellys, LOL.
I loved that I was able to share this experience with fellow enthusiastic Hermes lovers, else it would have been very difficult to explain/manage wait times.  On my own, I would likely never attempt one. Fabulous adventure for a girls trip (but not with Mr. PurseBop, he would not have the patience)
I was very impressed with the organization and layout of the sale but one major deterrent for me was I could not scan to see what exactly was available at each station before making any decision. For example, I stood in the jewelry line first, I had to decide how many pieces I wanted without knowing what else I might discover. I confess my Paris shopping budget was primarily being being reserved for shopping at FSH, so I did not want to spend frivolously. I did not know standing buying clic clac's if my dream boots were around the corner? It was a challenge to budget your shopping at the sale, so I guess either one goes without one, or one must be content with your first picks.
I am a size 8 in shoes so selections for me were very few, many smaller and larger sizes available.
RTW was too random for my tastes
I am not a huge shawl/scarf lover and it was way to hectic in that area for me anyway. I preferred the areas with less chaos and rush.
I needed time to process it all, I think on my next visit I would be more articulate with my strategy and manage my expectations better. I would prefer to go to the sale at the end of my trip having a sense of my total regular purchases under my belt.
I regret not buying more clic clacs/enamels for my sisters and as giveaway gifts here on my site. Although please note, you do not get any boxes with these purchases.
I should have bought more men's scarves/ladies shawls as great gifts for our friend's birthdays.
It would be lovely to attend again with a list of all the people/events one could buy gifts for. One is able to present someone with an otherwise out of budget Hermes gift for half the cost.  For example, if one's budget for a particular person is $200, you could theoretically give someone a very special clic clac valued at $500.
I would definitely attend again, but on a more relaxed schedule. I wanted to be out and about exploring Paris and had not had my fill of regular shopping when we went to the sale.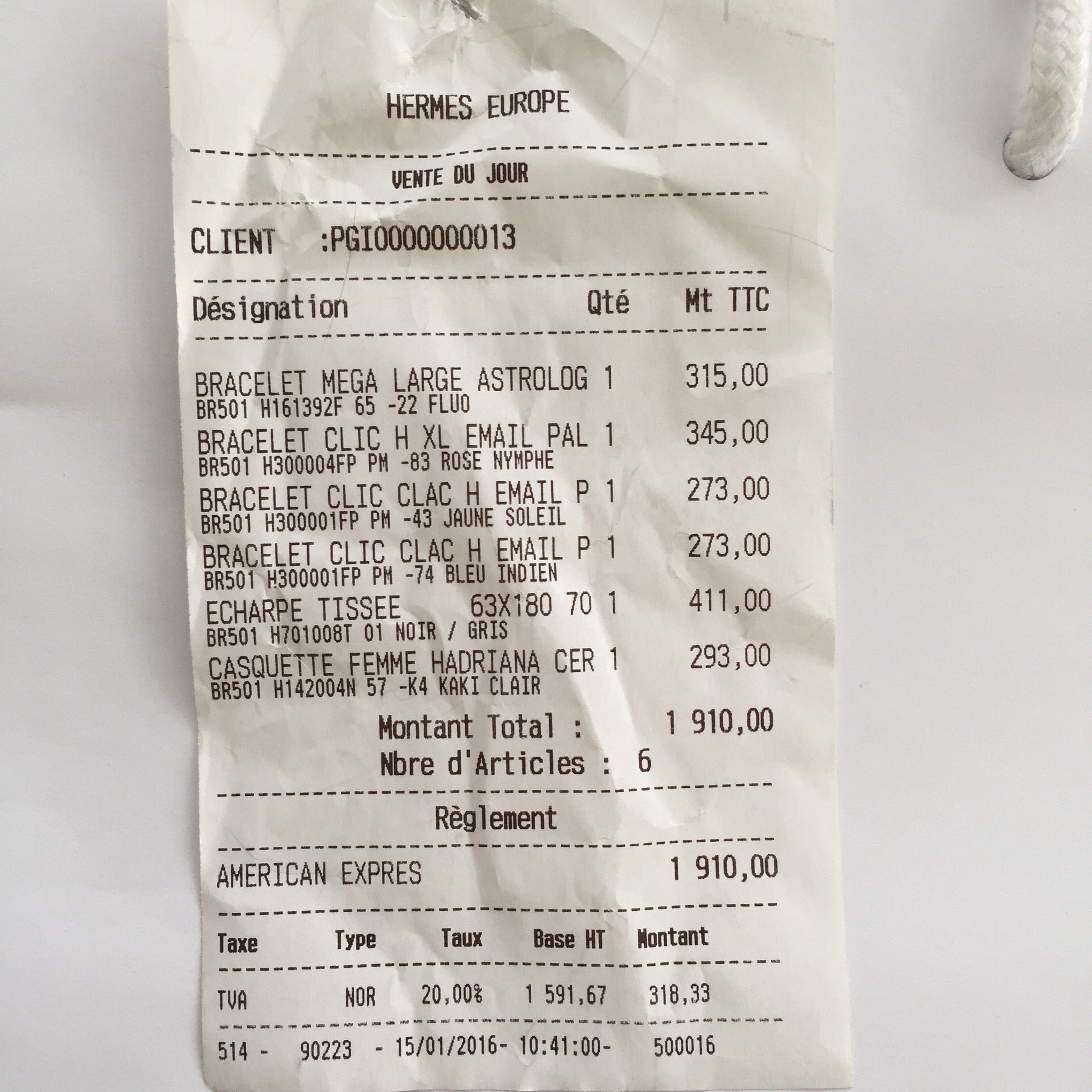 Handbag Math
Hermes Clic Clac H
Hermes Bracelet Regular Price Clic Clac H: $660
Hermes Bracelet Regular Price Clic Clac H: €510 = $550
Hermes Bracelet Sale Price: €273 = $294 (53% off)
Total in US: $660 + $68 (tax 10.25%) = $728
Savings: $728 – $294 = $434 (~60% savings)
Want to ask questions, come visit us on BopTalk… I promise to answer all your questions there and comments on IG!
I hope to share my Hermes FSH reveals with you this week!
Follow @pursebop and #pursebopgoestoPARIS for updates.
Love PurseBop
XO
Updated: May 18th, 2017