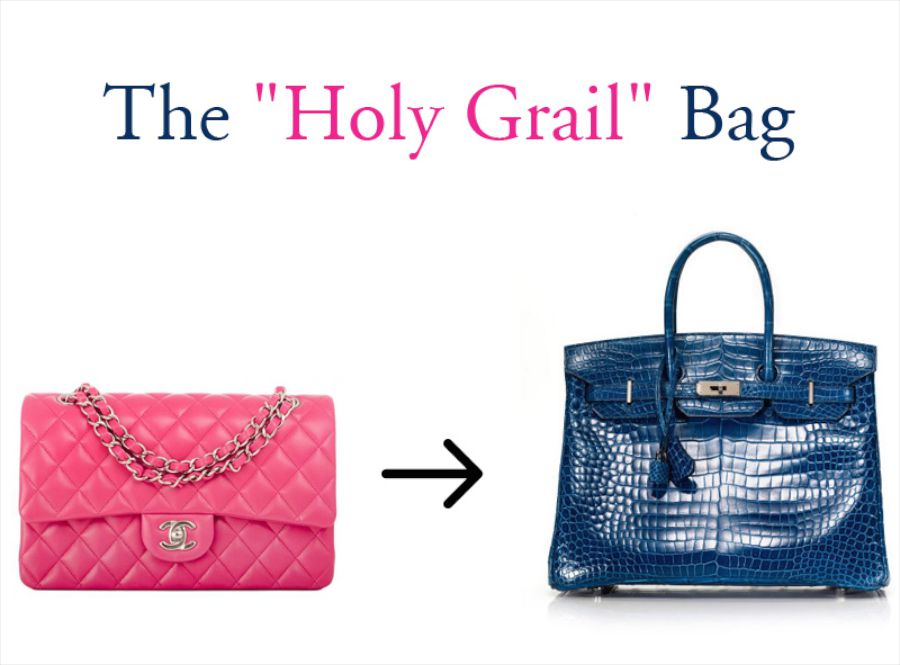 Do you have an ultimate holy grail bag?
PurseBop asked me that recently, and the answer is pretty obvious (to anyone who has read my posts here): an Hermes Birkin or Kelly. It lead me to wonder, though, whether that was always the case: does a holy grail bag (or HGB) change from time to time and what happens when you get it?
First, let's be clear – this has nothing to do with The Last Supper or any collection of blood. A second definition of (holy) grail is "something that you want very much but that is very hard to get or achieve" (Merriam-°©‐Webster Dictionary on line).
Is the bag playing hard to get (like Bs and Ks) or is the price beyond your limits? No matter. Obtaining an HGB is difficult, for whatever reason. It also need not be a designer item. One Huffington Post blogger wrote about her quest for the perfect tote (and, yes Celine was among the bags considered).
As I searched for the origins of the HGB (which I've yet to find), I was surprised to discover that even CNN used the term last fall in referring to a "matte gray crocodile Hermes Birkin" that was to be auctioned by Christies. Another site names the 35cm Hermes White Himalayan Niloticus Crocodile Birkin with Palladium Hardware, as the holy grail. But I digress and leave you to quibble over which exotic qualifies. The real point is . . . any bag can be an HGB, not just Hermes and not just expensive.
For me, the dilemma really began once the HGB was acquired; in my case, a Chanel m/l classic lambskin flap with gold hardware. Rather than satiating desire, it fueled it. Call it a gateway to more.
What's your 'Holy Grail Bag' and what happened after it became yours?
I want to have the conversation with you on BopTalk, click here to join me… Let's talk!