If there is one reality show that satisfies our craving for high voltage reality drama and fashion, it is Selling Sunset!
Having just surfaced from watching the latest season, we are still gasping for breath. Yes the season ranked high on theatrics, but the fashion didn't disappoint either – not in a single frame. While the agents' OTT style may not be everyone's cup of tea; the plethora of designer handbags splashed across the screen, episode after episode, was an absolute delight for us here at PurseBop.
Those of you familiar with the show must definitely have a favorite agent. It could be Chrishell for her girly charm, Maya for her no nonsense attitude, or Christine for the trouble maker that she is! But personalities aside, whose handbag style do you resonate with the most?
Here's recapping the handbag styles of our favorite real estate agents from Season 5.
'When you got it, flaunt it,' clearly a defining Mantra for this dazzling fashionista.
Her home, car, clothes, jewelry, shoes and handbags….all come together to make – Christine! And her handbags are a significant contributor to this larger than life personality. When Christine is on screen, her handbags definitely share equal screen space. From exotic Birkins and Capucines in various hues, to the cutest LV Bleeker Box; it's all right there and in your face!
The bedazzled chair purse was a special surprise. And don't miss the pill box inspired purse she sports in this memorable season!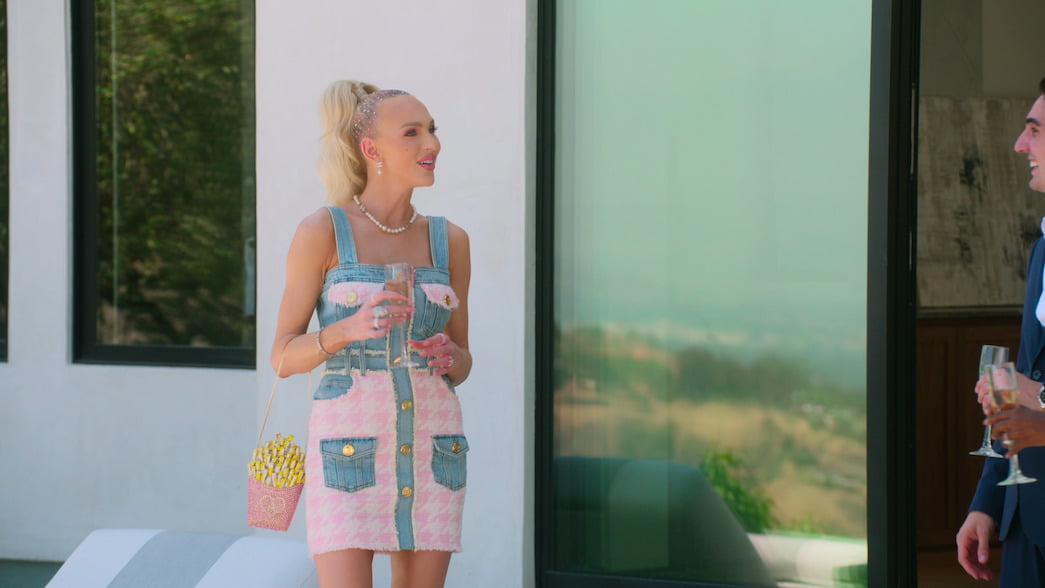 The latest entrant to the reality show, this agent sure left her mark this season.  She definitely adds yet another dose of spice to this binge worthy show. What stood out the most for us is her clear penchant for Chanel Flap bags. Scene after scene revealed this über brand conscious British Agent sporting one gorgeous Chanel Flap after another.
The iron lady of the gang – Mary's style is classy, chic and sophisticated. As the senior most and recently promoted agent in the office, her take on fashion is definitely on point! This season, we spotted Mary with several beautiful bags from YSL, Gucci and Bottega, that perfectly compliment her professional yet fashionable attire.
A model and entrepreneur turned agent, Emma sure knows how to make heads turn… effortlessly. The handbags she sports don't scream for attention, but just naturally compliment her stylish ensembles. We especially loved her look in the scene with Chrishell and Michah where she casually pairs a stunning, white, fitted jumpsuit with a lovely powder blue padded Bottega Cassette Bag.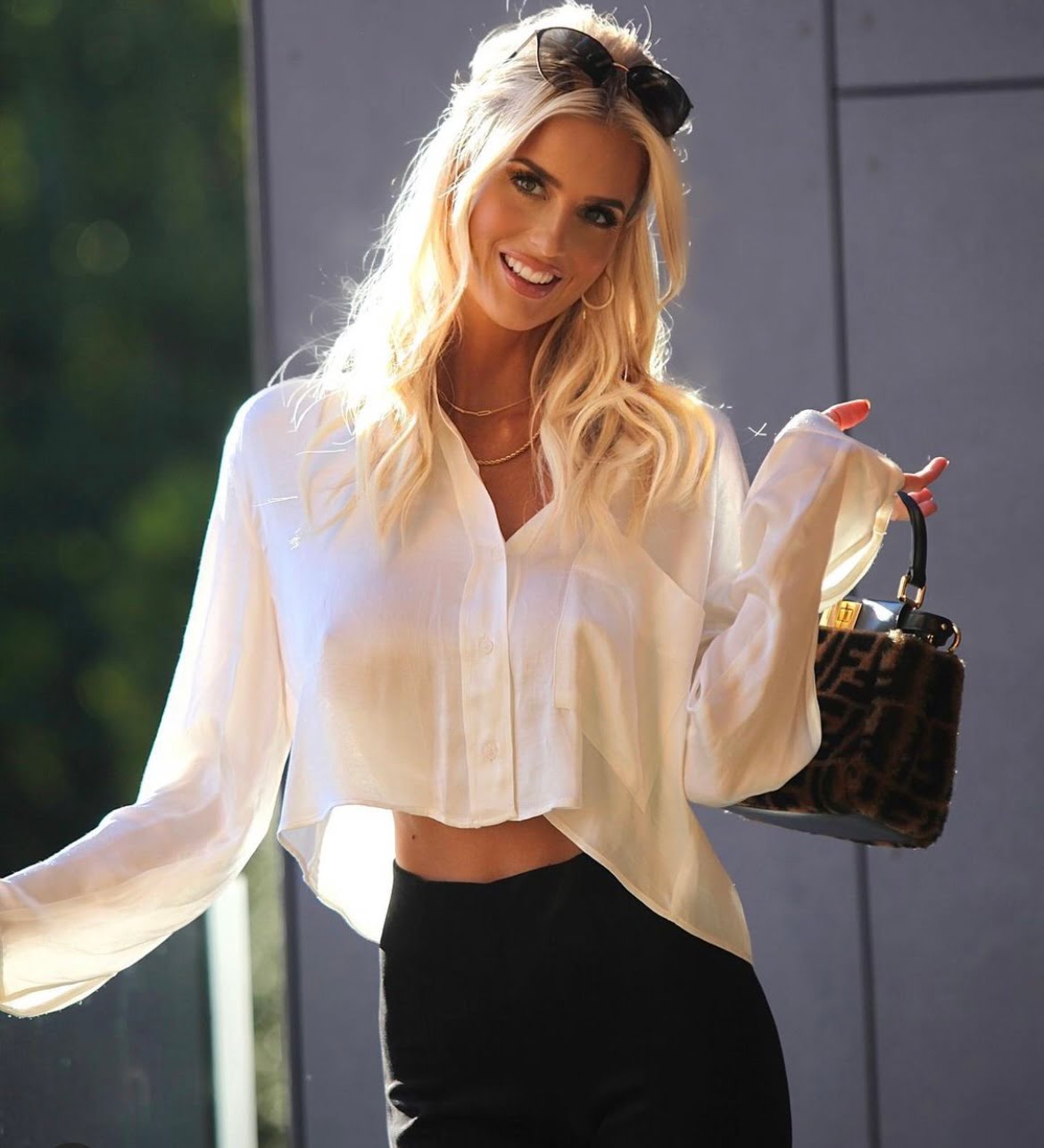 Mom of two, Maya says it like it is. Having expressed herself as being uncomfortable with showing too much skin or screaming for attention with an overtly fashionable sense of office style – her handbag choices definitely resonate with this outlook. A Classic Chanel Shopping Bag here and a Prada Saffiano Tote Bag there – all practical, wearable and yet …significant!
Chrishell Stause and Heather Young
With the drama of a break-up and a wedding respectively, handbags were just not a focus for these stunning agents. We look forward to seeing more from them in the next season.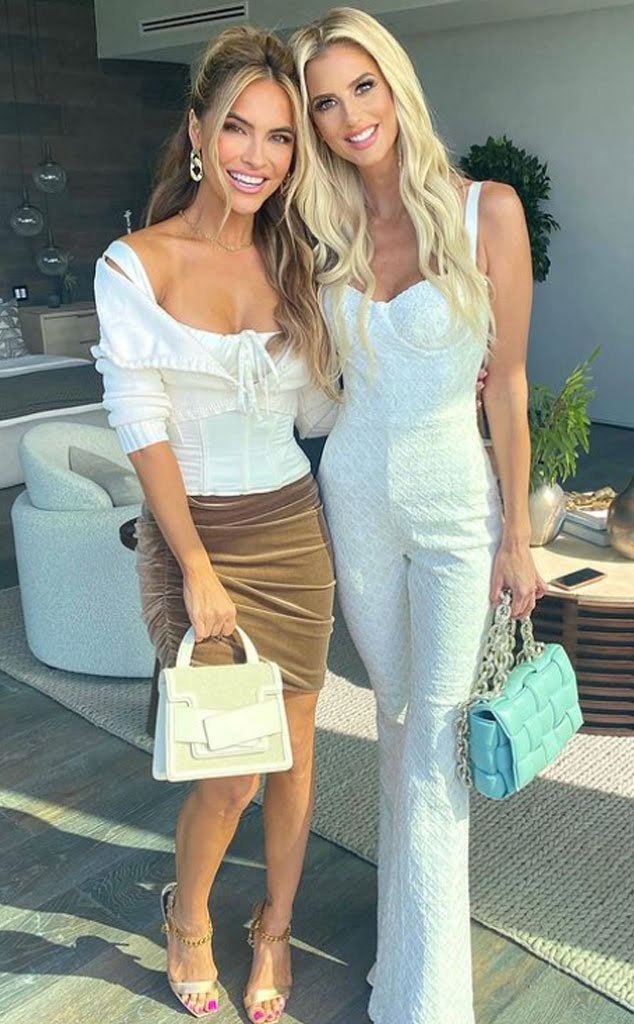 Which of these realtors' handbag styles are most similar to yours?
Leave us your thoughts via the comments below!
Updated: June 2nd, 2022