FFFFlashback…to Februray, a quick trip with girlfriends to sin city to celebrate a birthday has led to some yet 'unconfessed' treasures. One of my 'special occasion' Chanel favorites  made her way into my Birkin to join me for the Vegas adventure. Somehow till date, her presence in my Instagram picture diaries, blog and numerous stories has remained a secret. And as we all know, one secret leads to many more… Today I unveil the blingy confession of a tale that began shortly after the purchase of my holy grail 12P Chanel Sparkle Beauty Bag.
Vegas bound cargo: #whatsintheBIRKIN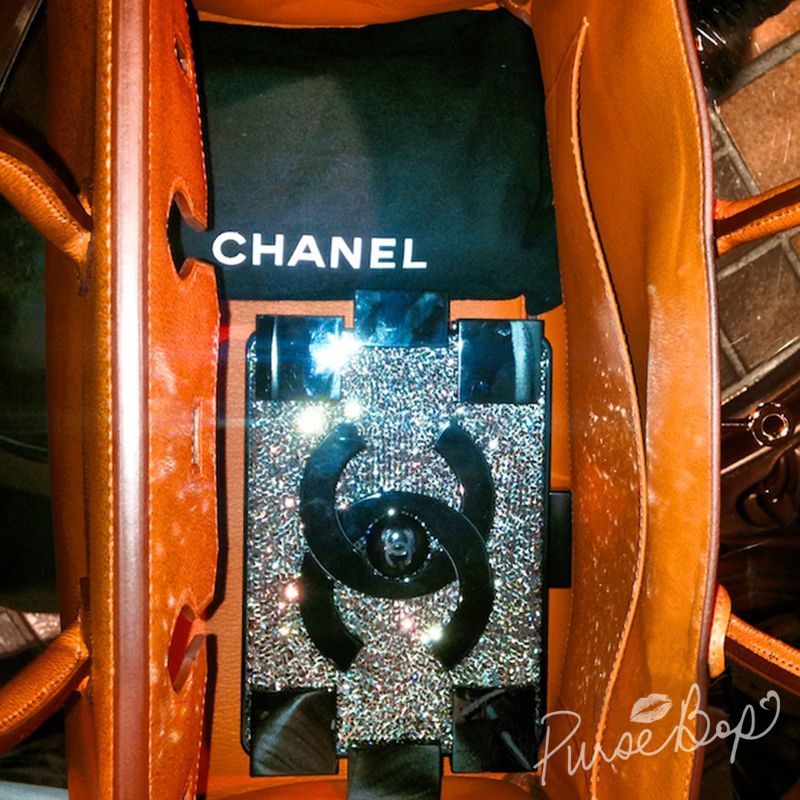 Let's recap: While on a trip to Vegas in Jan 2012 and the opening of the newly renovated Chanel Bellagio boutique, I was delightfully introduced to the commemorative limited edition Swarovski crystal strass pieces in pink and blue. I was in LOVE, but wanted something more neutral for my collection. This desire launched a full scale investigation on my part of all Chanel bags blingy and I quickly discovered that a new collection of Sparkle Beauty bags was about to be released within the next few months. And to my delight, in a silver and champagne variation. Pictures became available shortly after and by April 2012 the silver 12P degrade version was finally mine. I featured my original garden reveal in my last feature, but that's not all that this investigation led to. I also learnt of the 'first generation' of Sparkle Beauty bags that had been released in 2011. Itsy bitsy mini's and the classic medium size bags fully encrusted with a dazzling rich gold…divine bling! I hunted high and low, and even with the help of every Chanel expert I knew, none were to be found.
Fast forward to Dec 2012, and many dazzling bags later…I received a few pictures from one of my NM sales associates, and low and behold, there was the elusive precious golden beauty sitting pretty. I had been inquiring about something entirely different which led me to THIS! Can it possibly be true??? (Remember by this time I had taken my silver sparkle beauty for a few spins, and knew that this bling thing was meant to be.)
It's miniature size makes her ideal for travel and she has made her way into many carry-ons and seen many exotic places already…
#whatsinthebirkinREVEALED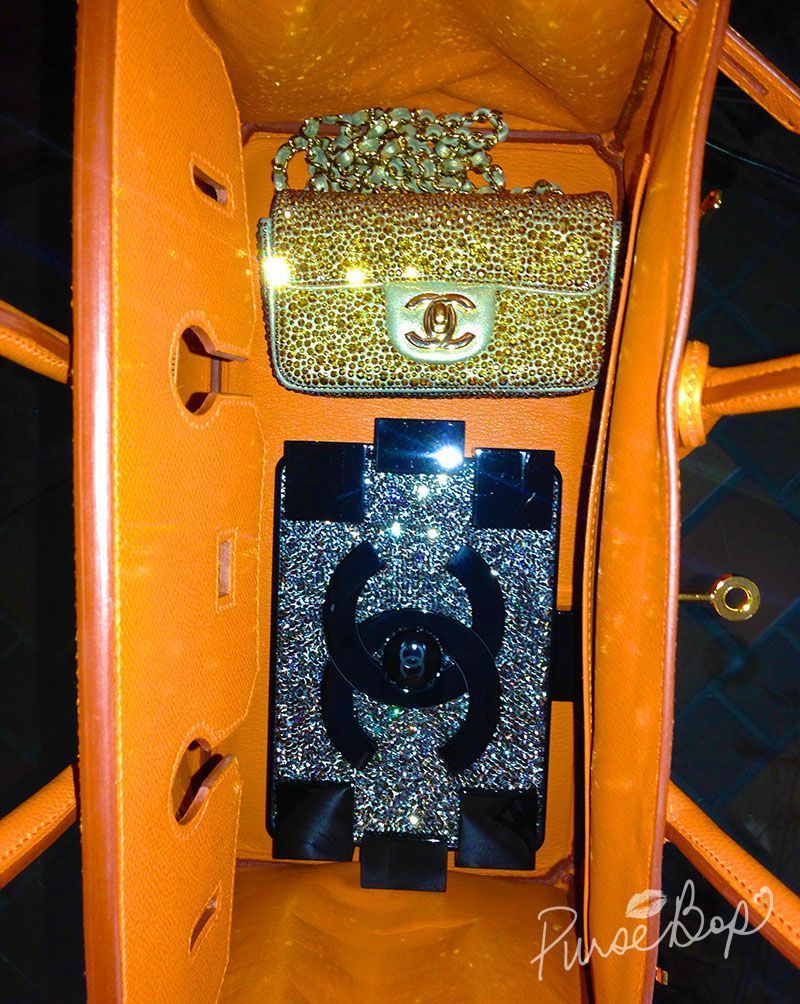 "She" has been the subject of many photo shoots, and I am delighted that I can finally share them all, but this set was taken at the Dolce & Gabbana showroom at Crystals City Center, Las Vegas. You may be wondering what had PurseBop frolicking through the store…? (Stay tuned)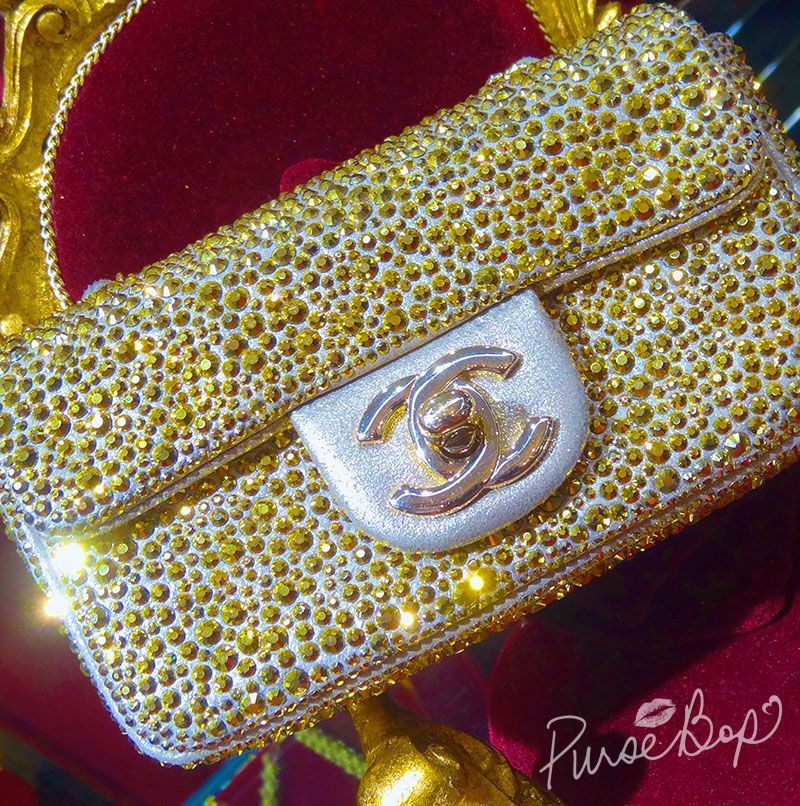 Tell me… just how cute are these little baroque chairs in the display cases at D&G? Makes me think of the story of Goldilocks and The Three Bears.  Goldilocks sits in the first BIG chair that belongs to Papa bear and she says "this chair is too hard", then she tries Mama bears chair and says, "this chair is toooo soft", and then she settles into the third little chair that belongs to Baby bear and says, "this chair is just right!" When I saw these little red velvet chairs, I knew it was 'just right' for my baby sparkle beauty treasure!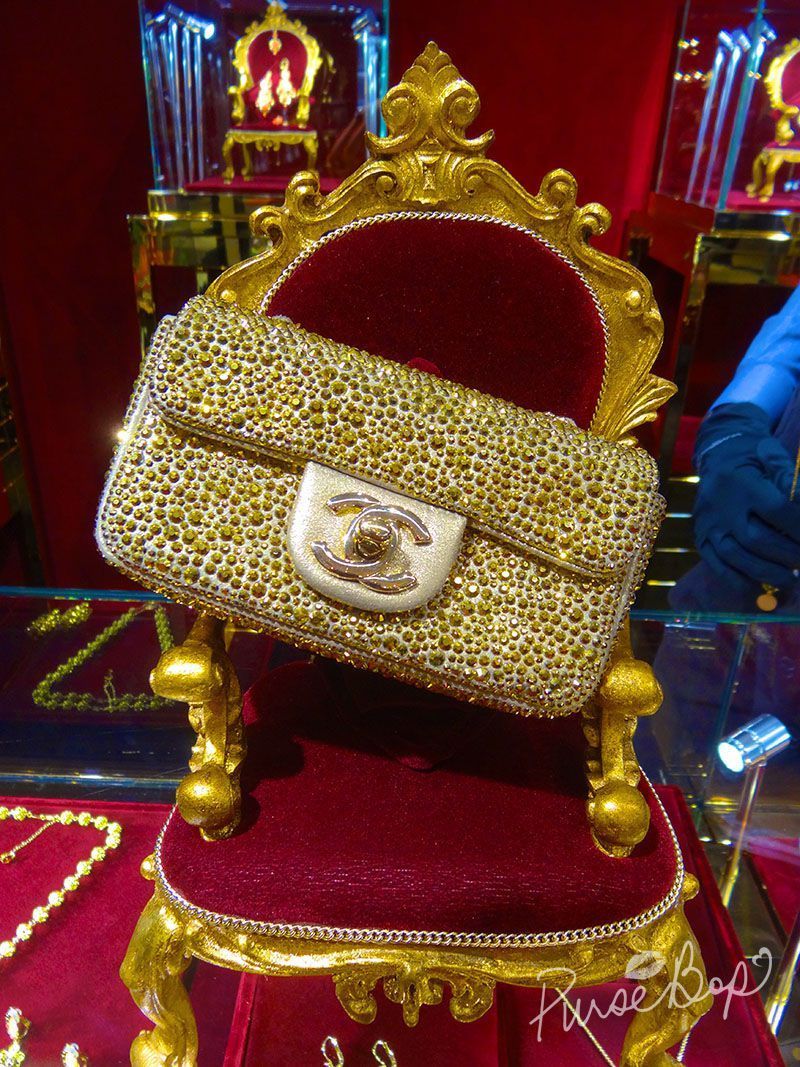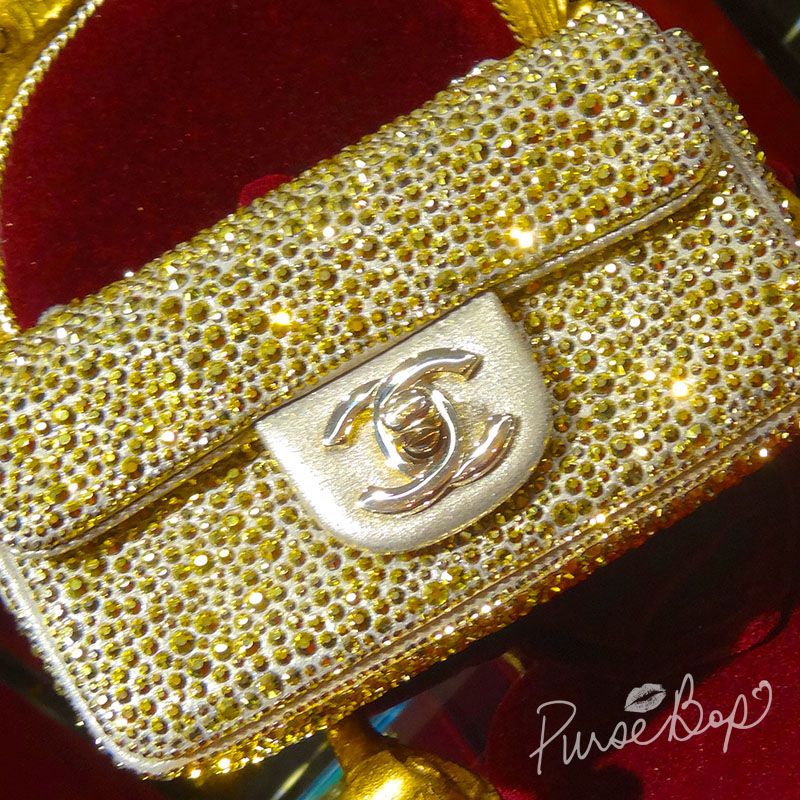 Remember the disco ball shaped like a majestic horse in the front lobby of the Bellagio Hotel…can you spy a Chanel?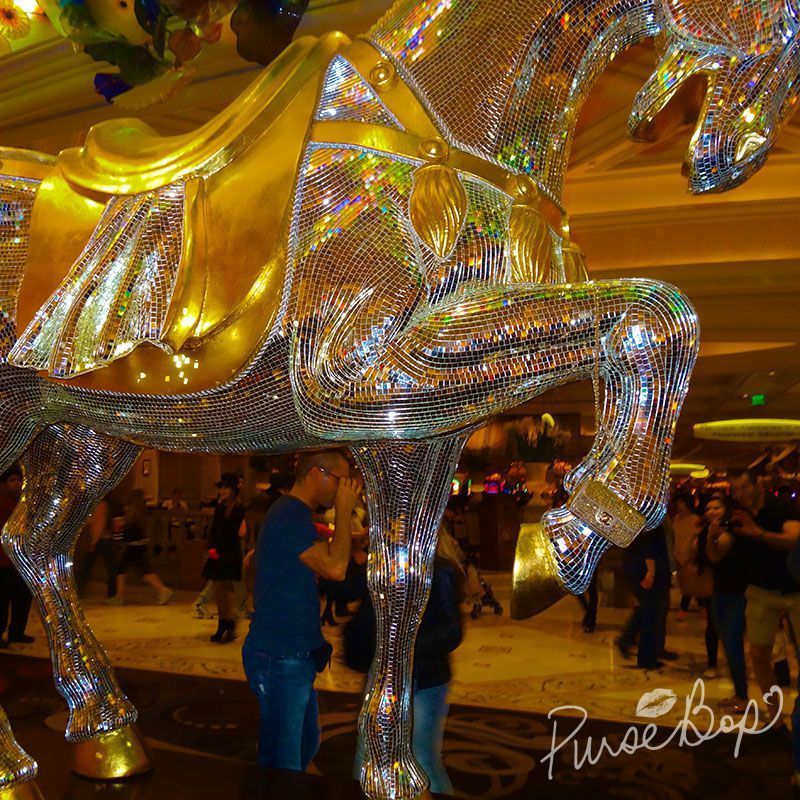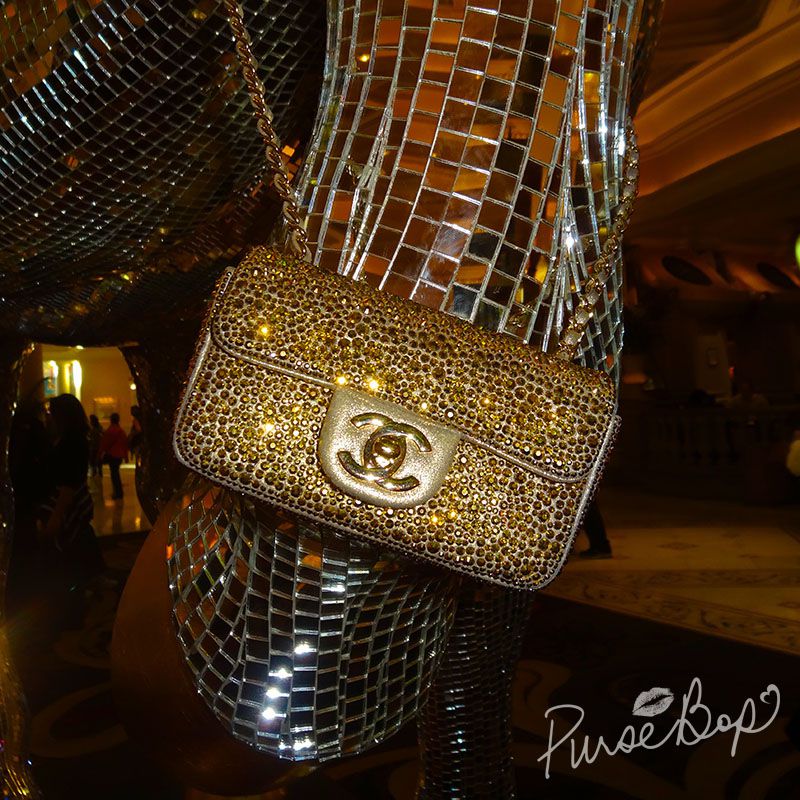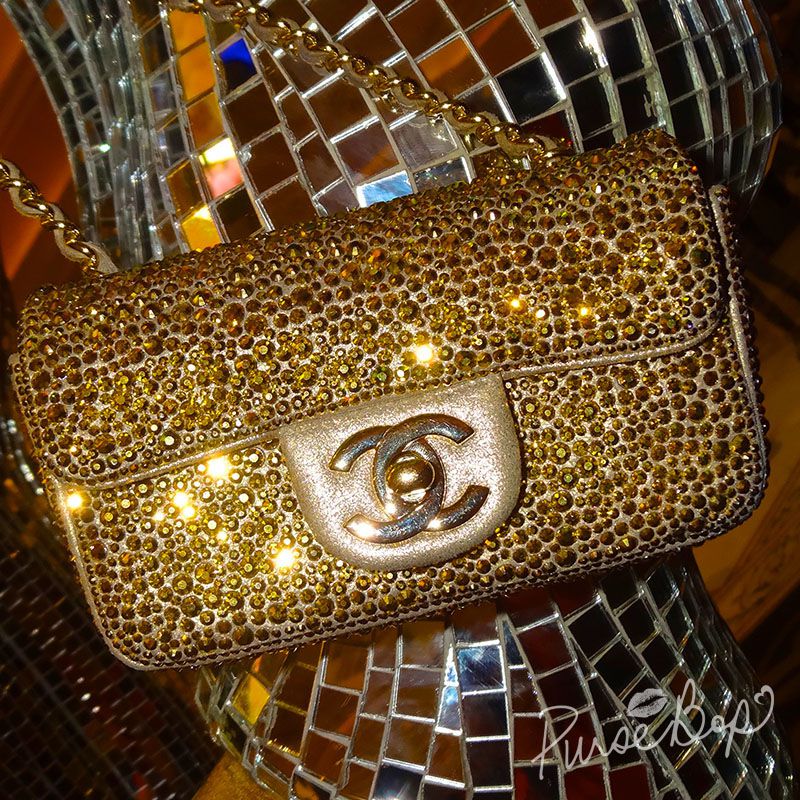 Blackjack anyone?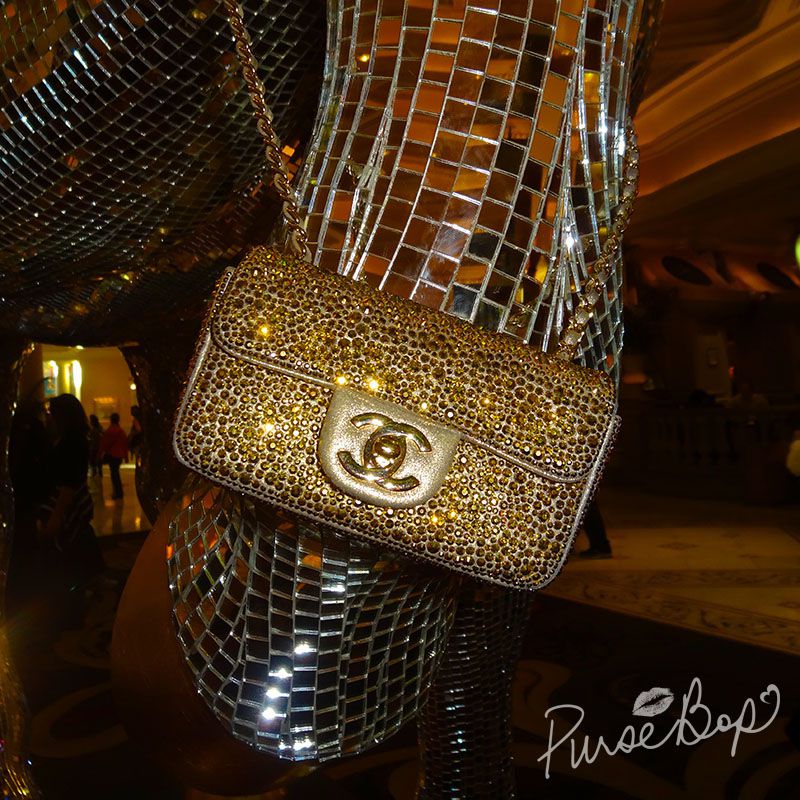 That Vegas 'hunt' for my ultimate Sparkle Beauty opened a pandoras box of shimmering desires that by no means has come to an end…
Join me for Dolce & Gabbana Part II tomorrow…and yes, I know– PurseBop needs to take some portraits of the 'Sparkle Beauty' family now…
With a light heart (post confession, LOL)
Love PurseBop
XO