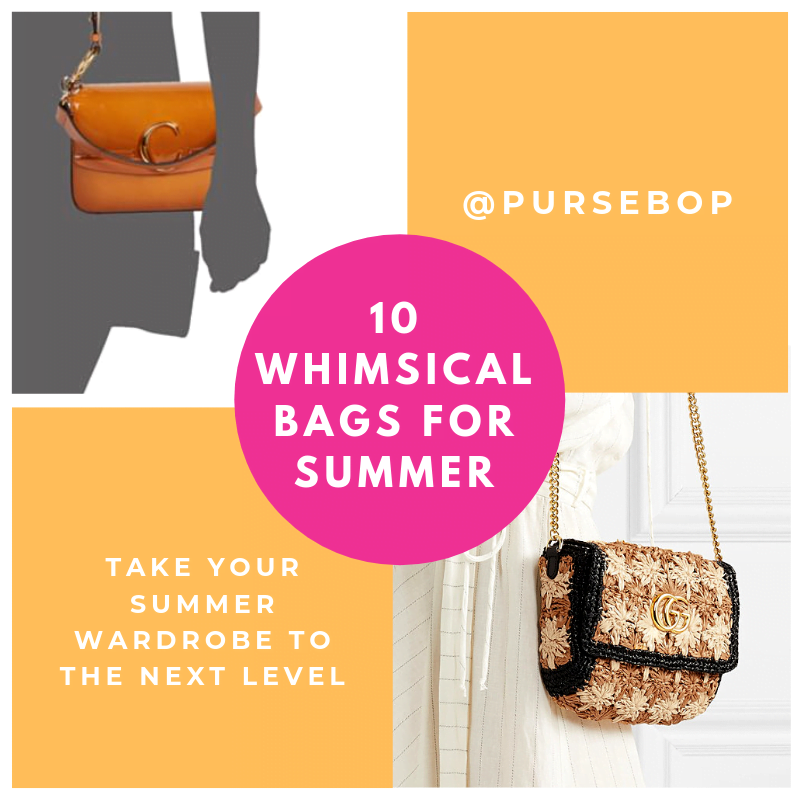 With rays of sunshine beating down and daylight that continues well into the evening, there's a particular warmth and ease to the start of summer. As fashionistas, there's no doubt that there are so many things to love about this season: sun dresses, floppy hats, sandals (both heeled and flat)…the list could go on and on. But in the PurseBop community, there's one fashion item we get especially excited about: the whimsical summer handbag.
We're not just talking any handbag here, and we're not even talking Birkin, Kelly or Constance (or Classic Flap, for that matter). What we mean is that unique designer handbag you just can't wait to take out with you in the summer months—a fun, perhaps frilly bag that holds "summer" in its very seams.
We searched the internet high and low for the perfect summer handbag. The result? This list of ten bags, many of them new releases. Ready for raffia, PVC, palm trees and plenty of embellishment?
Dolce & Gabbana Lilium Embellished Floral-Print Textured-Leather Tote via Net-A-Porter