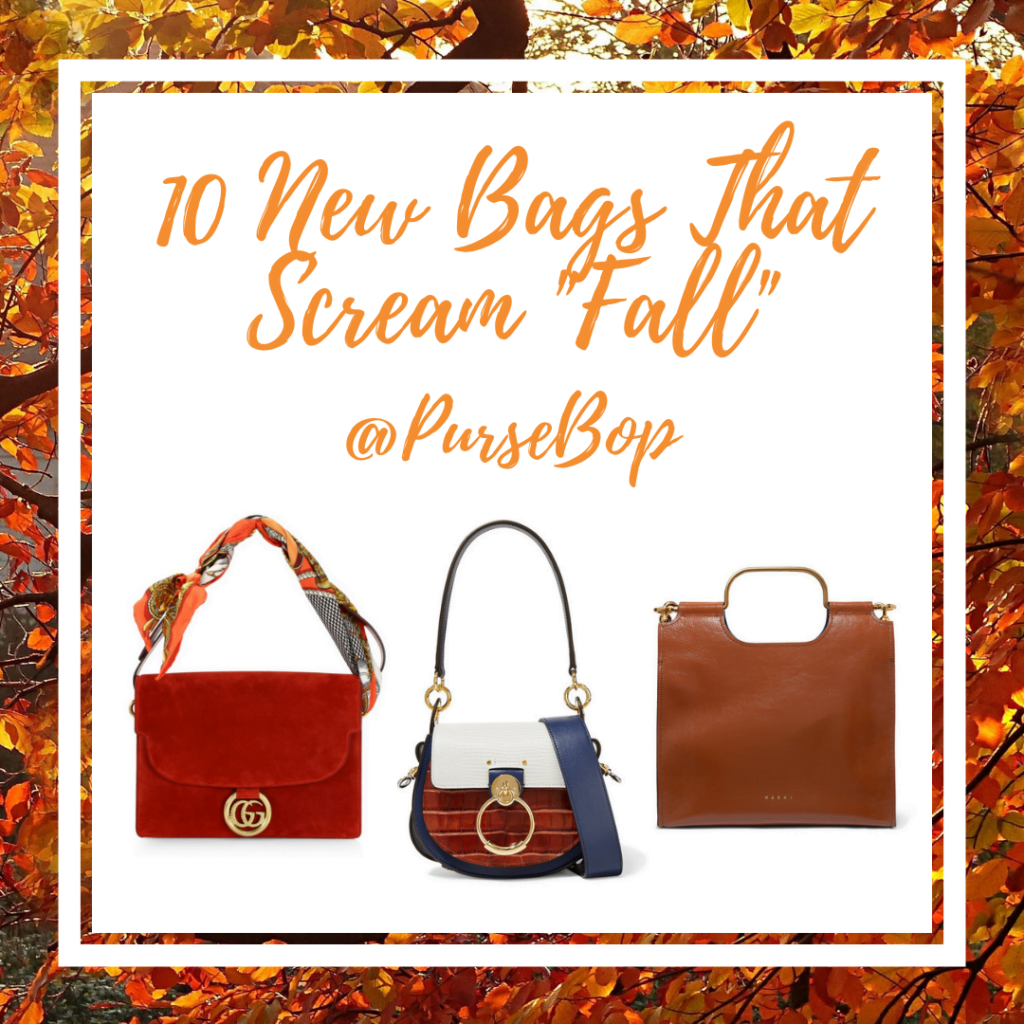 Though autumn doesn't technically start until September 23rd, there's been no shortage of fall-mania in the fashion world. The unspoken rule? You have to plan in advance. We don't just wait around until the cooler months strike to start thinking about fall style. And what would the end of summer be without dreaming wistfully of the deep reds, browns and blues to come?
Right on schedule, designer brands have started bringing out their Fall 2019 collections, and fashionistas have been lining up (well, metaphorically speaking) online to both order and pre-order the new bags. We—surprise, surprise—have been tracking their every move, browsing the new stock daily to see what's new and—equally important—what's good.
Here's the list of ten of our favorites below, with some clear trends running through them all: get ready for big buckles, deep neutrals and sleek looks.