By Morgan Robinson
One of fashion's biggest debates: The Kelly or The Birkin?
Both the Kelly and the Birkin are iconic because they exemplify Hermes' mantra of impeccable quality and craftsmanship. The silhouettes that Grace Kelly and Jane Birkin made popular forever influenced the fashion world and quickly became classics.  For some, preference between the two comes down to function and purpose. For others, the dilemma is almost a philosophical question that simply cannot be answered.
Even though they are both iconic Hermes bags, the Kelly and the Birkin are not synonymous or one and the same. The different structures and varying features on the Kelly and Birkin give them distinct aesthetics. Each fashionistas' personal flair and style helps bring the essence of the bag to life.
Since the media has oversaturated the status of these bags, we turn to fashion icons and celebrities to help us determine the different vibes of each bag. While its not uncommon to see celebrities with both bags, each person is slightly more suited for or favors one bag over the other. See what celebrities seem to fall on "Team Birkin" versus "Team Kelly" and the reasons why below!
Team Birkin - Victoria Beckham
Why Team Birkin?:
The Birkin is Beckham's staple and go-to bag, which is why it seems like she is rarely photographed without it. However, all of Beckham's Birkins are statement pieces in the fact that they provide a distinct confidence and sophistication to her look. Beckham plays for "Team Birkin" because the Hermes B is her power bag and accents her self-assured aurora.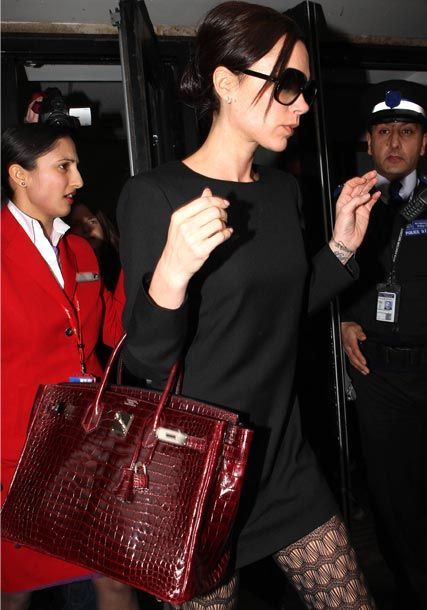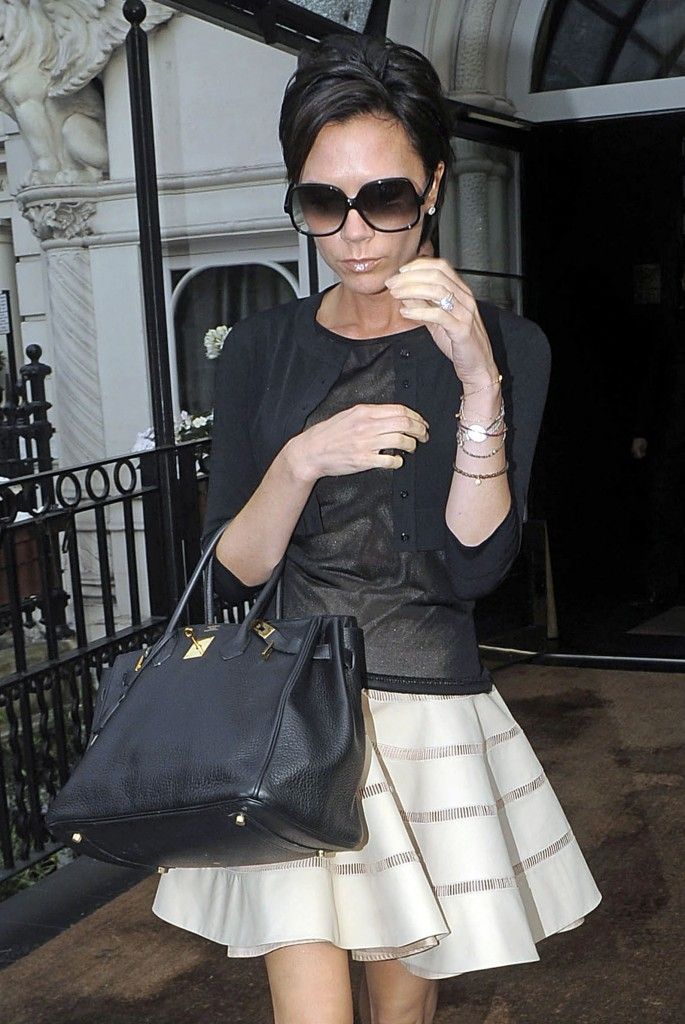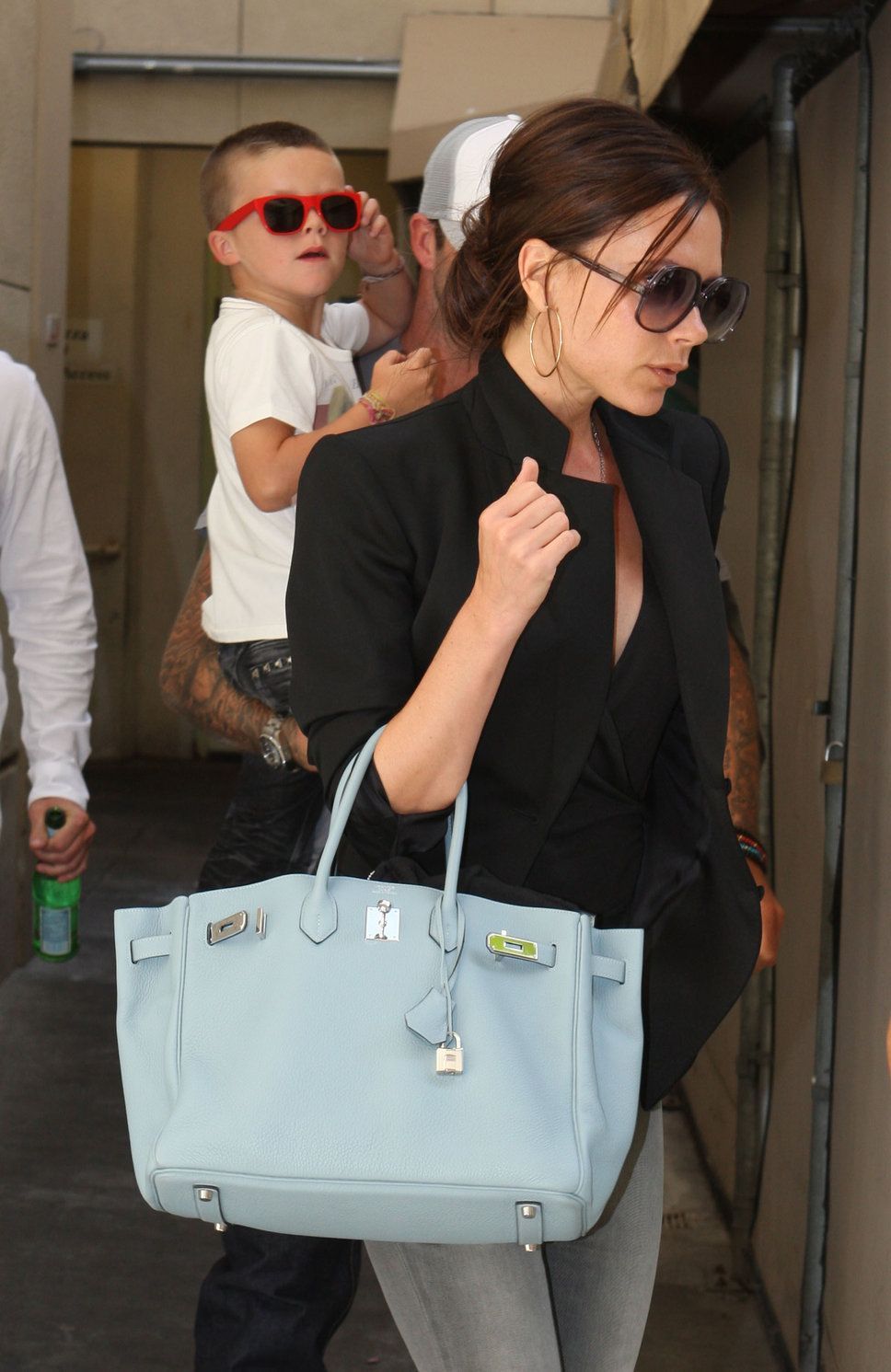 Team Birkin- Kim Kardashian
Style Profile:
Neutral Tones and Striking Silhouettes
Sharp and Angular
Revealing
Why Team Birkin?:
Despite Kim's often muted color palette, she adds dimension to her look through the sharp lines and angles of her silhouettes. The structured nature of the Birkin tote complements and helps refine her clean cut look.  The Birkin's minimal hardware and wide planes allowed Kim to easily turn her B into a canvas for artistic expression. Whether directly or indirectly, anytime Kim sports a B she's trying to show off her bold and striking persona.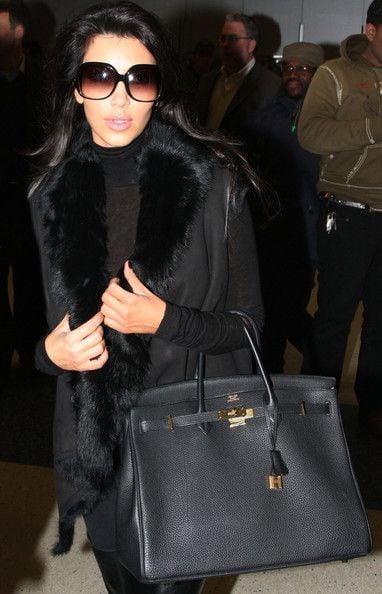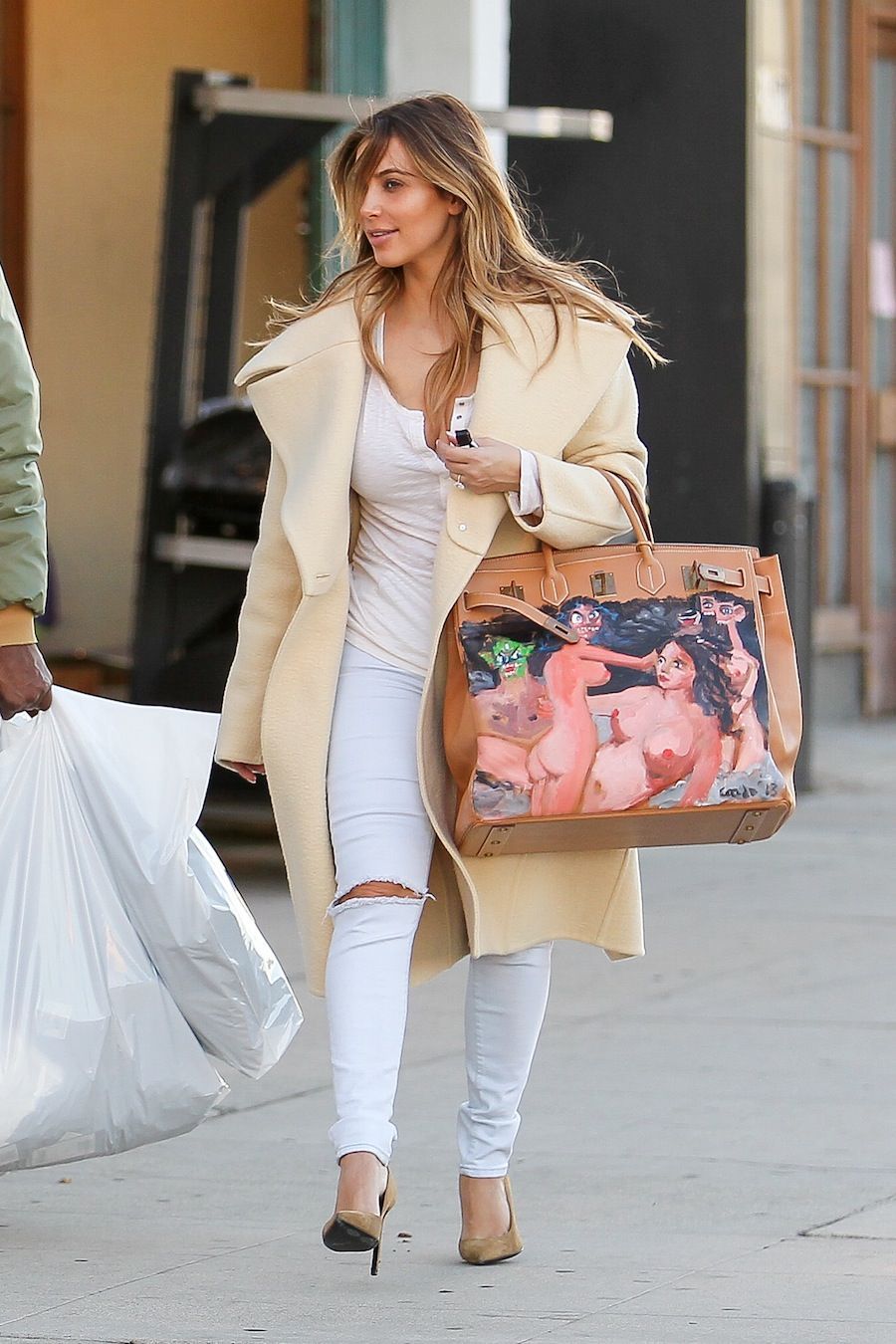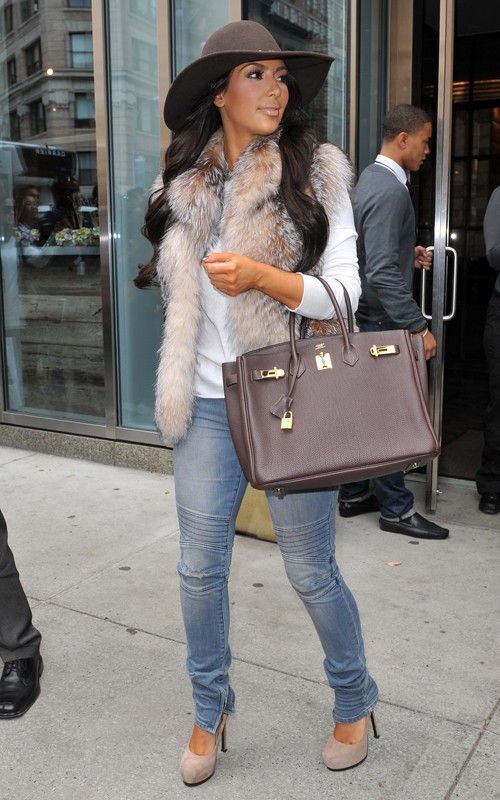 Team Birkin - Marc Jacobs
Style Profile:
Tailored
Eclectic
Artistic
Spunky
Why Team Birkin?:
Marc Jacob incorporates the B seamlessly into many different, unique looks. The Birkin suits him for many of the same reasons it was made for Jane Birkin. The Birkin is adequately spacious for all things on the go. It easily carries from casual to professional situations without being too flashy. Yet again, the B is still Marc's impact bag. It's sharp, rectangular structure suits his demeanor, but doesn't overwhelm his crazy outfits.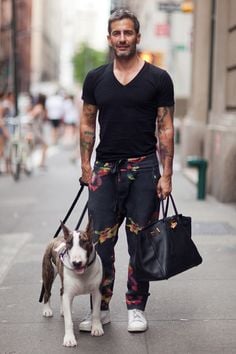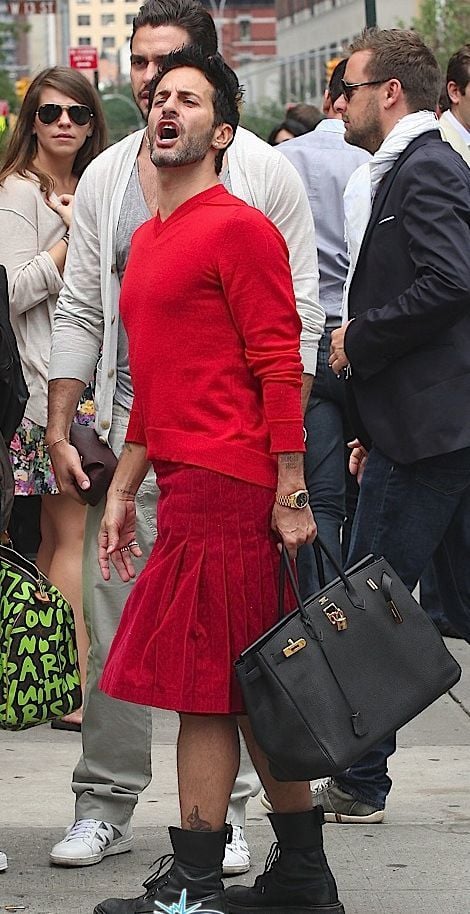 Team Kelly - Miranda Kerr
Style Profile:
Chic
Girl Next Door
Youthful
 Why Team Kelly?:
Based off paparazzi pictures, Miranda Kerr is clearly a cheerleader for Team Kelly. Her girly vibe and youthful features play up the feminine charm of the bag. The flap across the Kelly is completely straight instead of intended like the flap on the Birkin. The straight lines of the Kelly give a sleekness to the bag that complements Miranda's chic, simple looks.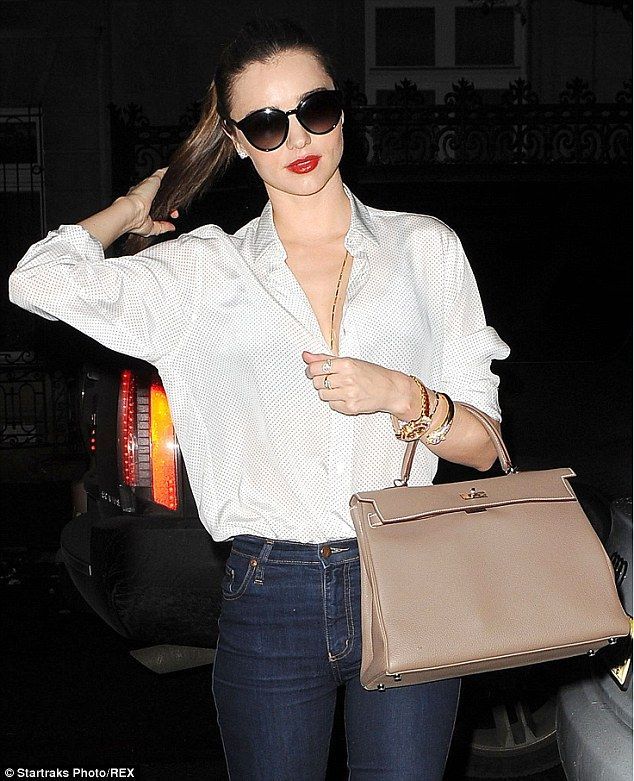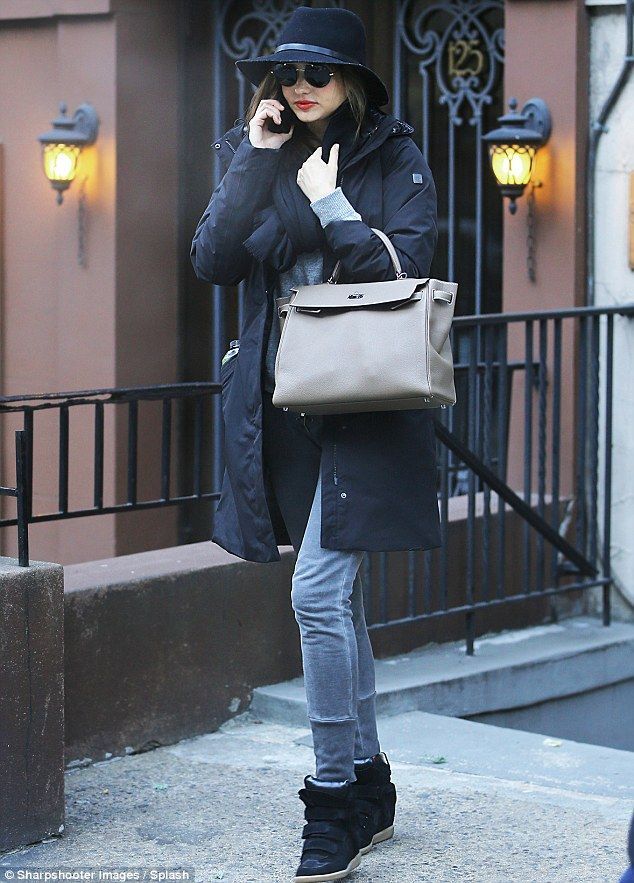 Why Team Kelly?:
Beyonce is no stranger to the Birkin. However, she shares an obvious love affair with her Kelly. Her frequent spottings with the Kelly speak to its versatility and practicality. Beyonce is a woman that runs the world, and everyone and everything else (including her bags) just follow loyally. Beyonce seems to root for Team Kelly because the shoulder strap allows her to be hands free, and transition from errands to formal situations. In terms of aesthetic, the Kelly gives Beyonce's looks a graceful, feminine touch that interplays with and balances her bold sensuality.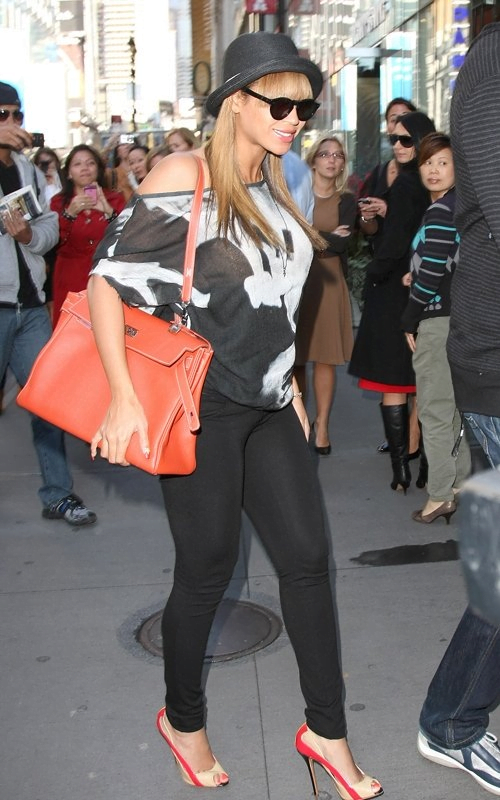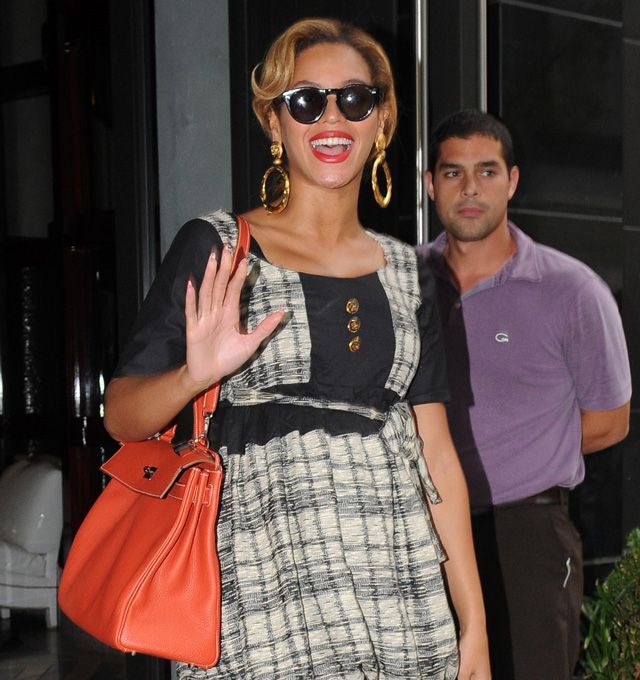 Why Team Kelly?:
Leslie Mann seems to be one of the faces of Team Kelly because she wears the bag so naturally. This naturalness is in part from function, but also aesthetic as well. The Kelly, especially worn by Mann, is effortless yet still polished. She often wears hers hands free with the shoulder strap for ease of use. Yet overall, Mann brings out the breezy, airy nature of the bag.  It's effortless and moves with her, but still serves its purpose as an elegant accessory meant to be a privileged aspect of her outfits.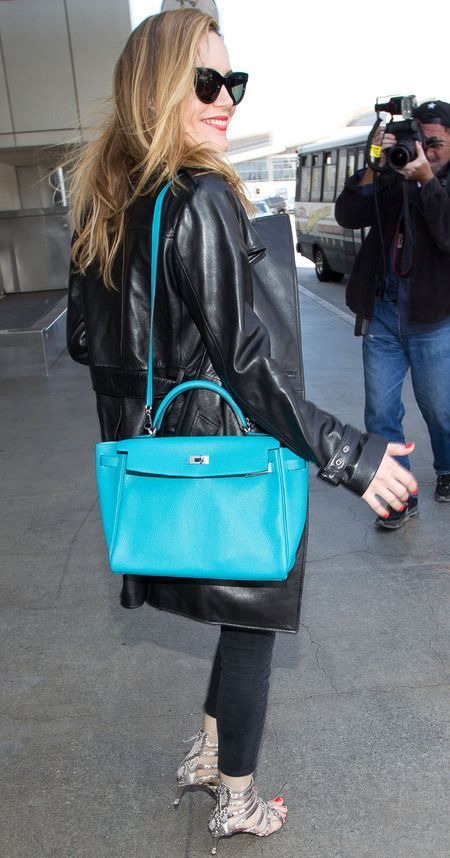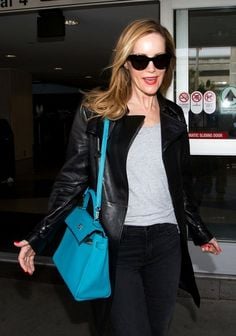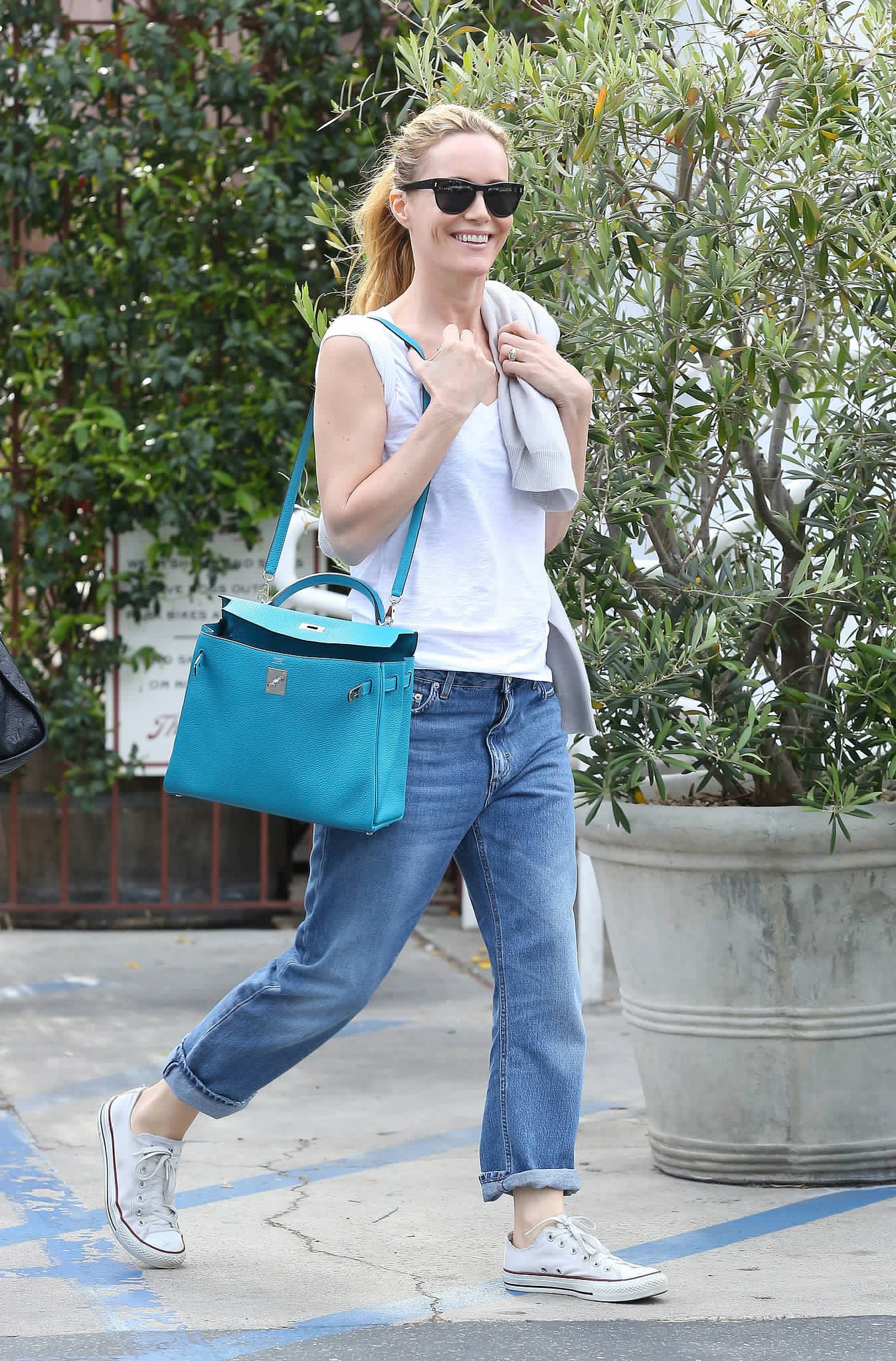 The Celebrity Team Birkin v. Team Kelly Playoff leads to a few conclusions:
Both the Kelly and the Birkin are very refined, iconic bags. One cannot be considered better than the other.
The bags do have slightly different characters, but aren't just worn by and defined by one "type" of wearer.
Team Birkin players tend to prefer the B for its strong impact and/or its functional spaciousness.
Team Kelly players tend to prefer the K for its simplicity and sleekness and/or its practical ease of carrying.
Despite these reasons, its still a very tough call when picking favorites between the Birkin and Kelly (if it can be done at all!). The final question goes to you: are you Team Kelly or Team Birkin? who else is on your team? 
I would love to have this discussion with you and hear your stance!  
Click here to join me on BopTalk for more conversation…
Morgan
Special thanks to Morgan for sharing her Celebrity take on Hermes style. Morgan is a  fellow fashionista and bopper on Boptalk…
Love PurseBop
XO