Props to Karl Lagerfeld.  I was transported by the Chanel Spring Summer 2016 show…to a bygone era where air travel was glamorous and shoes and handbags matched.  High-heeled shoes stayed on travelers' feet as they purposely walked the terminal with nary a line in sight.  More importantly, I felt young, as I missed the original era.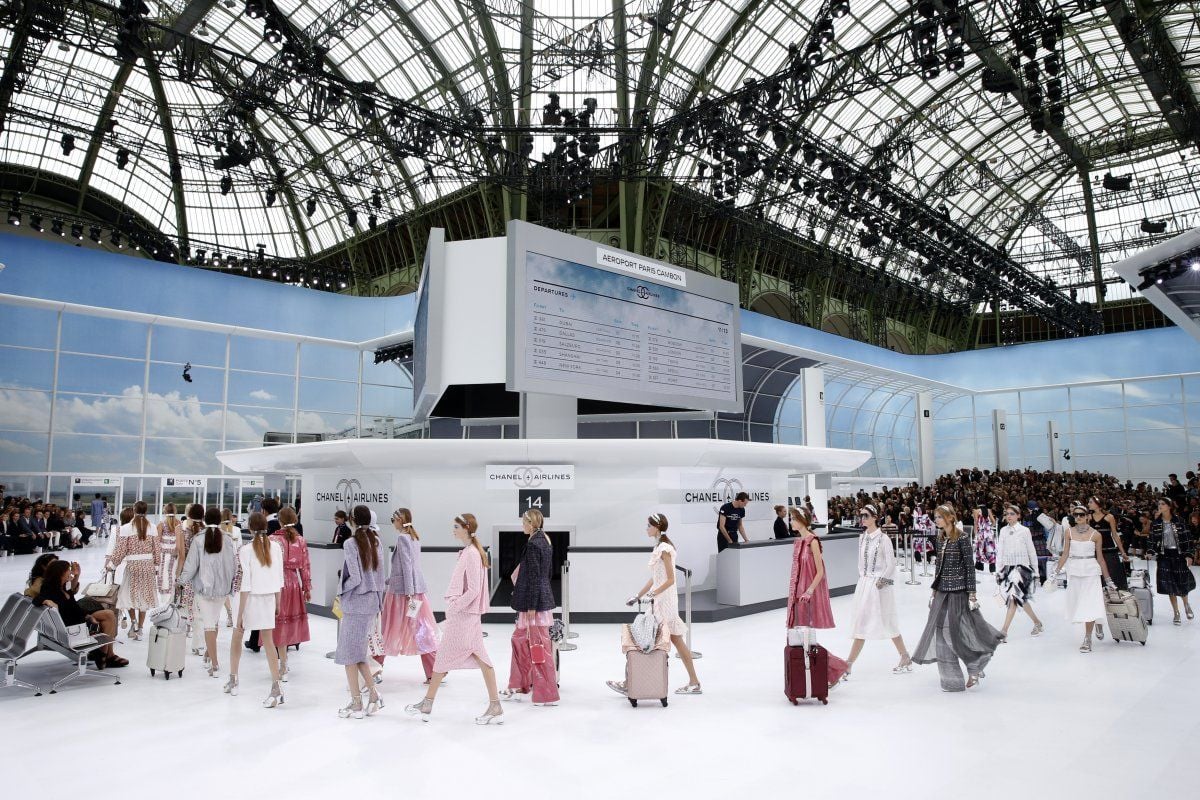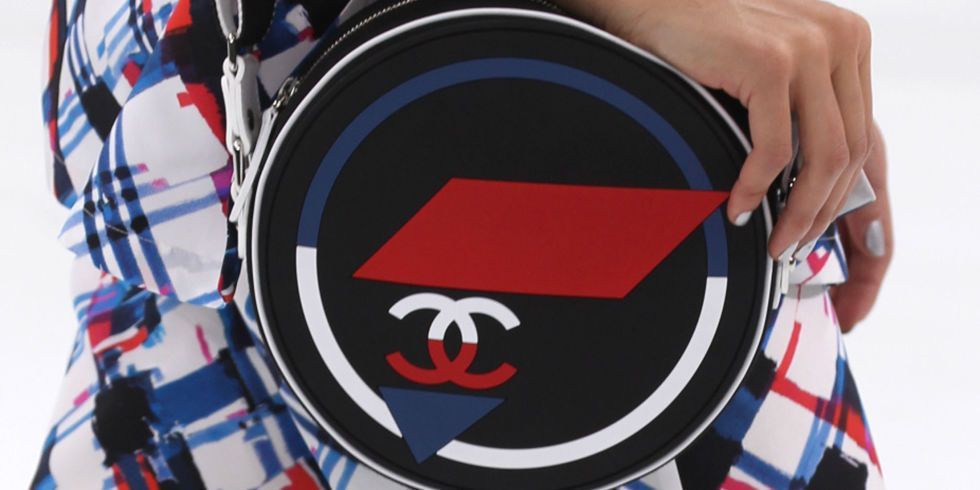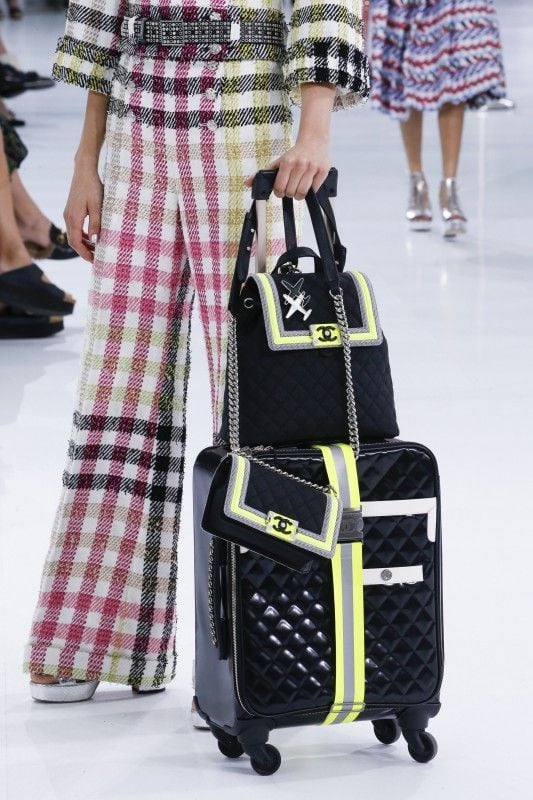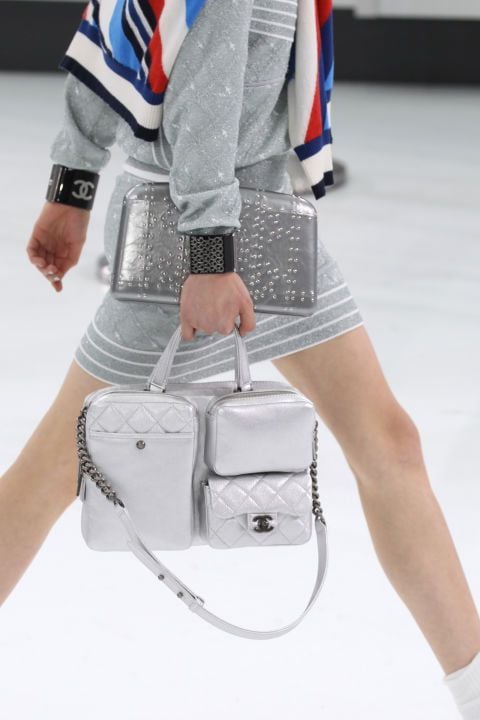 The RTW show was staged in the airport that Karl built; sleek, open, clean and modern. So much so that it could have been the abandoned TWA terminal at JFK Airport, if Chanel Air launched in NYC rather than Paris.  Pilots pulled classic carry-ons, albeit with subtle quilting (look 1, 2).
The first traveler sported a black wheeled bag with lime detail and a matching bag with chain (look 5).  I spied a similar or perhaps even the same model in a another bold print, color-coordinated outfit (look 33). Indeed, matching seemed the order of the day: fabric flap bags – classic and otherwise – and structured squares nearly blended into the longer dresses, skirts and pantsuits (looks 37, 38, 39, 40).
This collection is no slouch. The purses tended to be structured and boxy, but not overwhelming. Silver hues outshone gold.  It was hard to tell from my view online whether many boys and girls showed (look 56 is a boy), but there were "sweaters" tied around the waist which, I suppose, could have been girl bags (23, 28).  I spied some round bags (look 52) and a small one resembling a trunk (looks 66) and a small suitcase (look 59).
Chanel completed the travel ensembles with hats, lots of hats…perfect for flying private out of Aeroport Paris Cambon.  Wheels up and bon voyage.