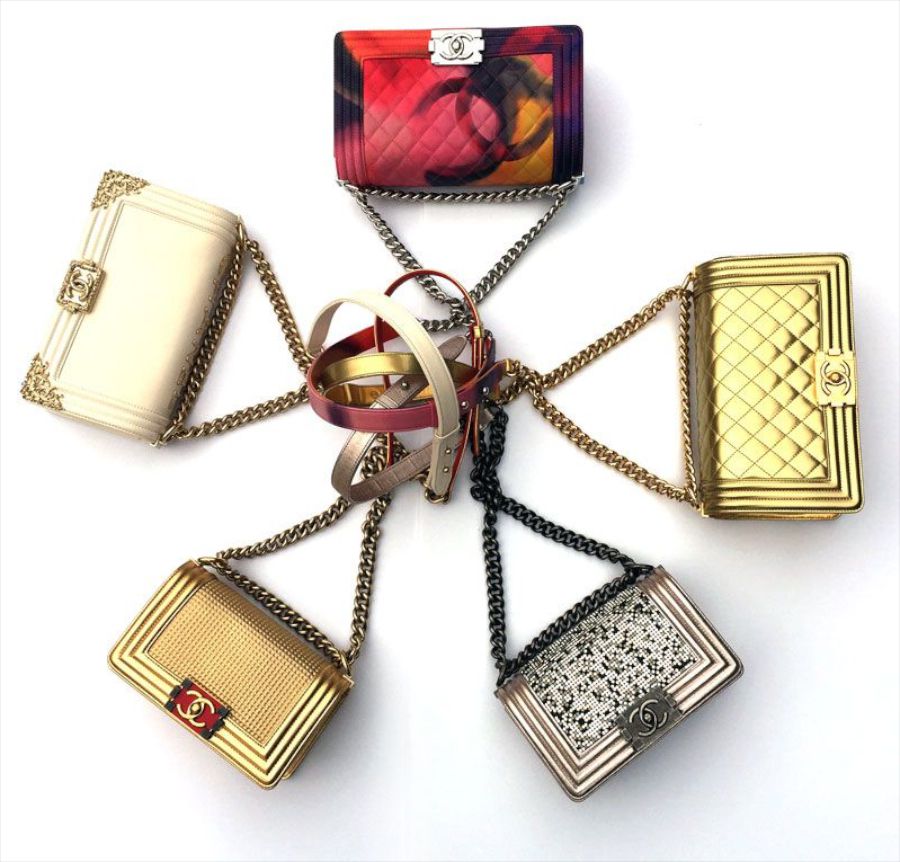 It is impossible to mention CHANEL, and not think BOYS!
In a recent dialog whilst contemplating a new BOY for myself,  NYC writer & friend shares her light hearted take on THE BOY CRAZE:
"It's been a long time since I've searched for a man. Long married, I'm the sole female in a household of five. Boys are great, don't get me wrong, even though their clothes and accessories are boring and tend to smell, but I never planned to add another. Unless, of course, it was Chanel.
The Chanel Boy bag debuted in 2011 and I was a fairly early adopter. My first was the spectacular Versailles Boy, followed by a large quilted dark silver Boy carried cross body incessantly for nine months in 2013-14. I also snagged the first iteration of the Boy Enchained – perfect for my classy aging rocker-chic style. The Boy bag is cool, functional and can be dressed up or down, but I have enough, for now. As with my children, call it three and done.
Chanel and Karl, however, are far from finished with the Boy. "Chanel used men's underwear to make dresses; she has this boyish attitude, in fact it is the very spirit of Chanel. She got it from Boy Capel, the great love of her life, which, incidentally, explains why the new bag is called the Boy Chanel," said Lagerfeld when introducing the bag.
Although it's utilitarian design was slow to catch on with die-hard flap classicists, that certainly has changed: the Boy has become one of Chanel's most sought-after lines. Sales associates claim they cannot keep the bags in stock. At a recent Neiman Marcus accessories presentation we were told that the Boy is destined to become a classic, if it isn't already, and that Chanel will never stop making it. Never is a long time… but, at least for now, the Boy is hanging around."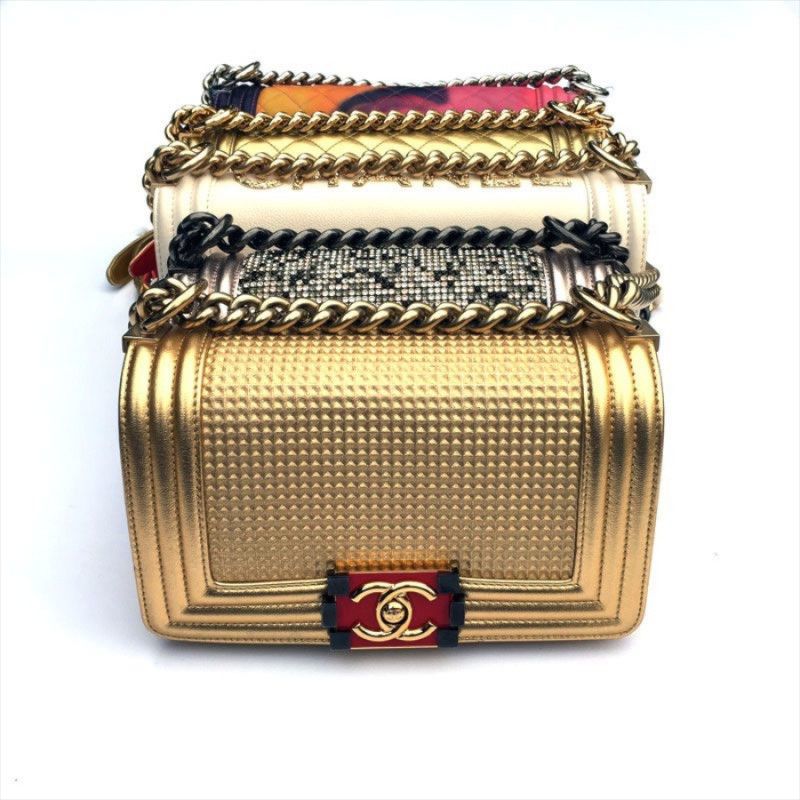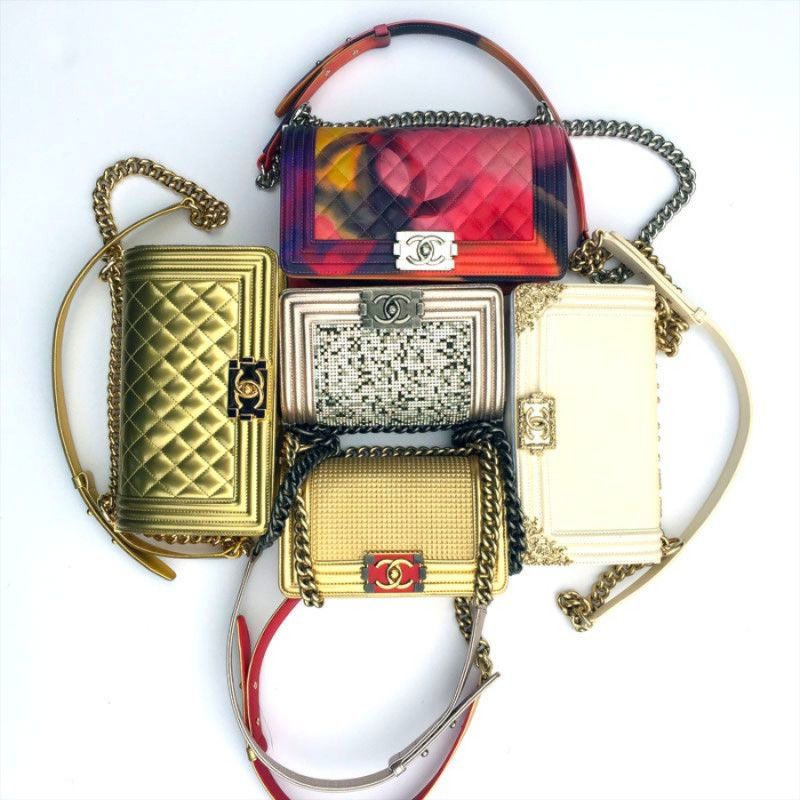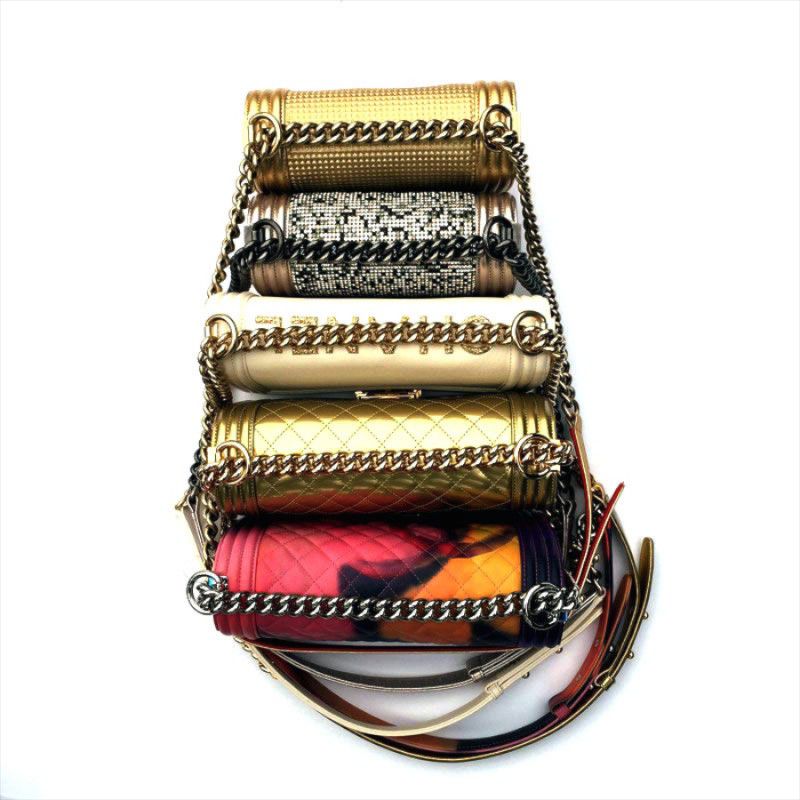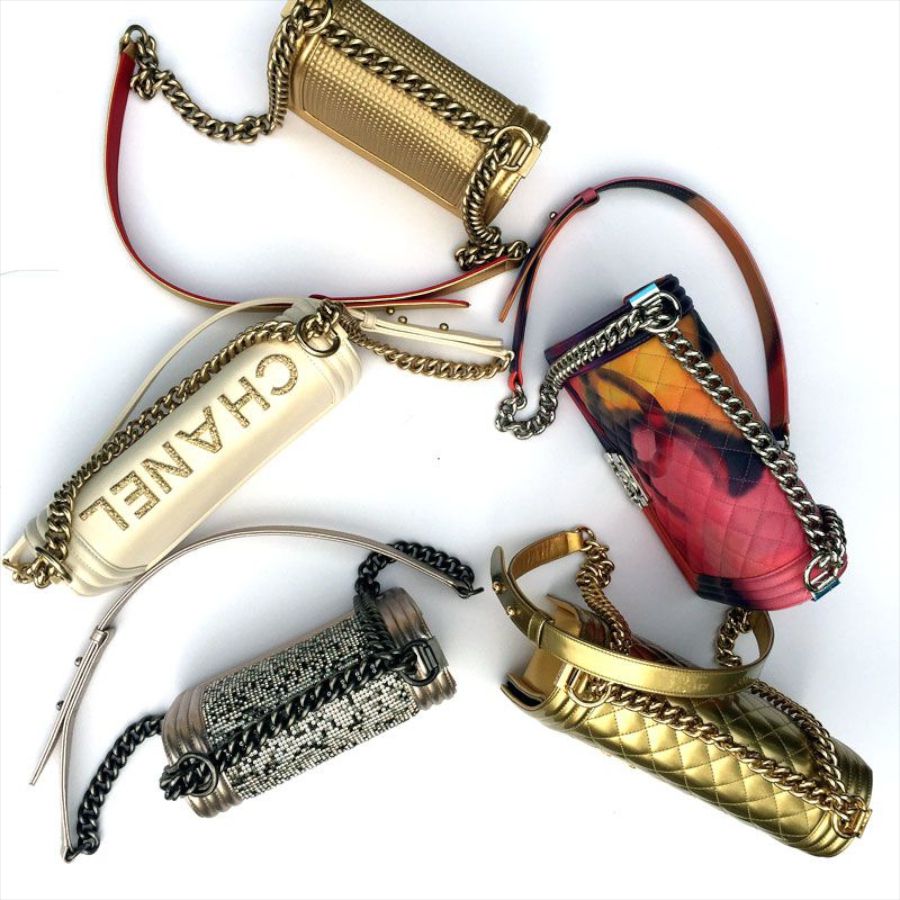 Featured collection: PurseBop's favorite Boys @pursebop IG search #PurseBopChanelCollection: clockwise from top: small 14C Cube Boy, old medium 15S Flower Power Boy, old medium14S Light Gold Patent Boy, small 14S Crystal Boy By Night, old medium 13C Versailles Boy Bag. For others see here…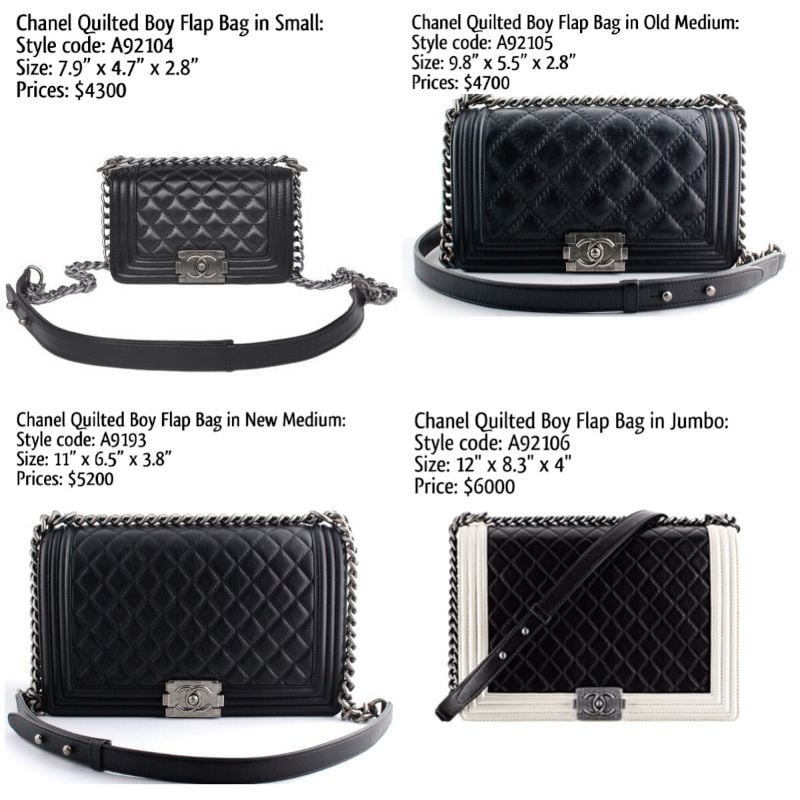 A basic reference guide to classic Boy sizes and prices:
Small: 20 x 12 x 8 cm/7.9″ x 4.7″ x 3.1  $4300
Old Medium/Medium: 25 x 15 x 9 cm/9.8″ x 5.9″ x 3.5″  $4700
New Medium/Large: 28 x 18 x 9 cm/11″ x 7″ x 3.5″  $5200
Jumbo: 30 x 21 x 10 cm/11.8″ x 8.3″ x 3.9″  $6000
**seasonal & limited edition designs and fabrications vary in price