Streetwear's got new style courtesy of the latest collaboration to hit the fashion scene- Gucci x Adidas. Launching everywhere this June, the Gucci x Adidas collection is an ode to old school, retro dressing with a hint of luxury flare. The brainchild of house creative director Alessandro Michele, lovers of both brands will be quick to notice the heavy influence of sporty chic from the line's handbags to RTW and everything in between. Let's take a closer look.

Image Credit: Gucci, Carlijn Jacobs
Both Gucci's and Adidas' numerous logos are extensively used throughout the collection, oftentimes merging different images, fonts and colors. For example, Adidas' iconic three-stripe motif is featured in Gucci's signature green and red hues on pieces such as sneakers, active wear and and accessories. Elsewhere, you'll find Adidas' trefoil logo splashed across Gucci's classic GG monogram canvas, giving fashion lovers everywhere the best of both worlds. Overall, the collection very much gives off 70s inspired vibes- think Farah Fawcett Charlie's Angels meets OG John McEnroe. Of course, what we're certain you're all waiting to learn about, are the handbags. And that's just what we're focusing on next…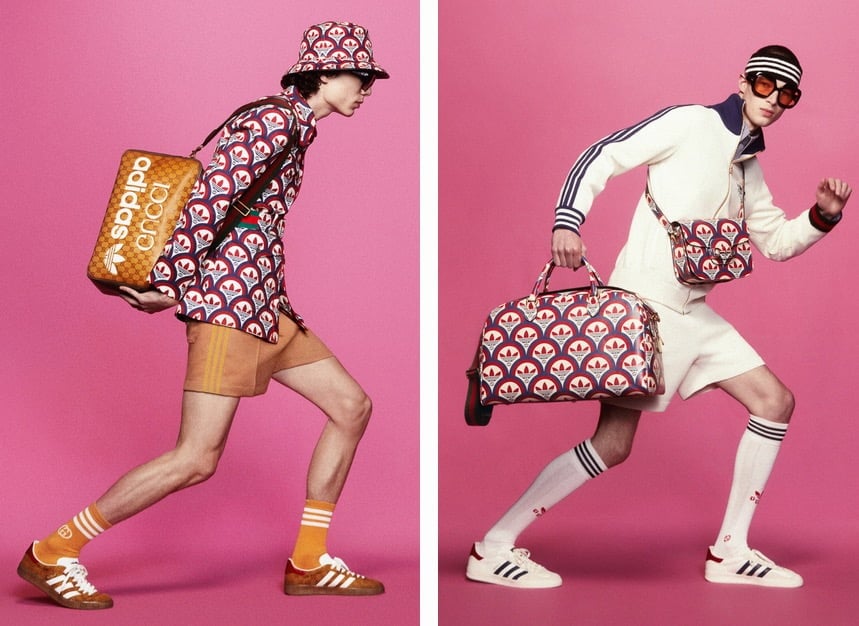 Image Credit: Gucci, Carlijn Jacobs
An abundance of cross body bags, totes and duffels await you in the Gucci x Adidas collection. Available in both neutral and bright colors, they'll certainly light up any ensemble. Officially, bags in this collection will come in red, yellow and black leather, as well as GG Supreme canvas and other playful hues taken from the ready-to-wear line. For all you logo lovers out there, this collaboration does not disappoint. In a quirky twist, select styles will display both Adidas and Gucci emblems, but with the word "GUCCI" in big, bold letters… printed backwards. If you're looking to make a style statement, then this collaboration will certainly tickle your fancy.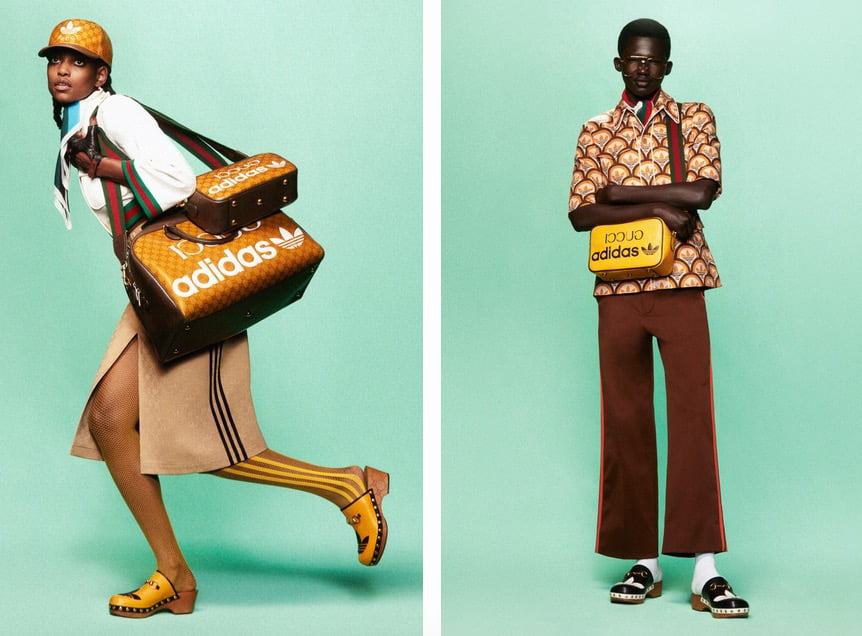 Image Credit: Gucci, Carlijn Jacobs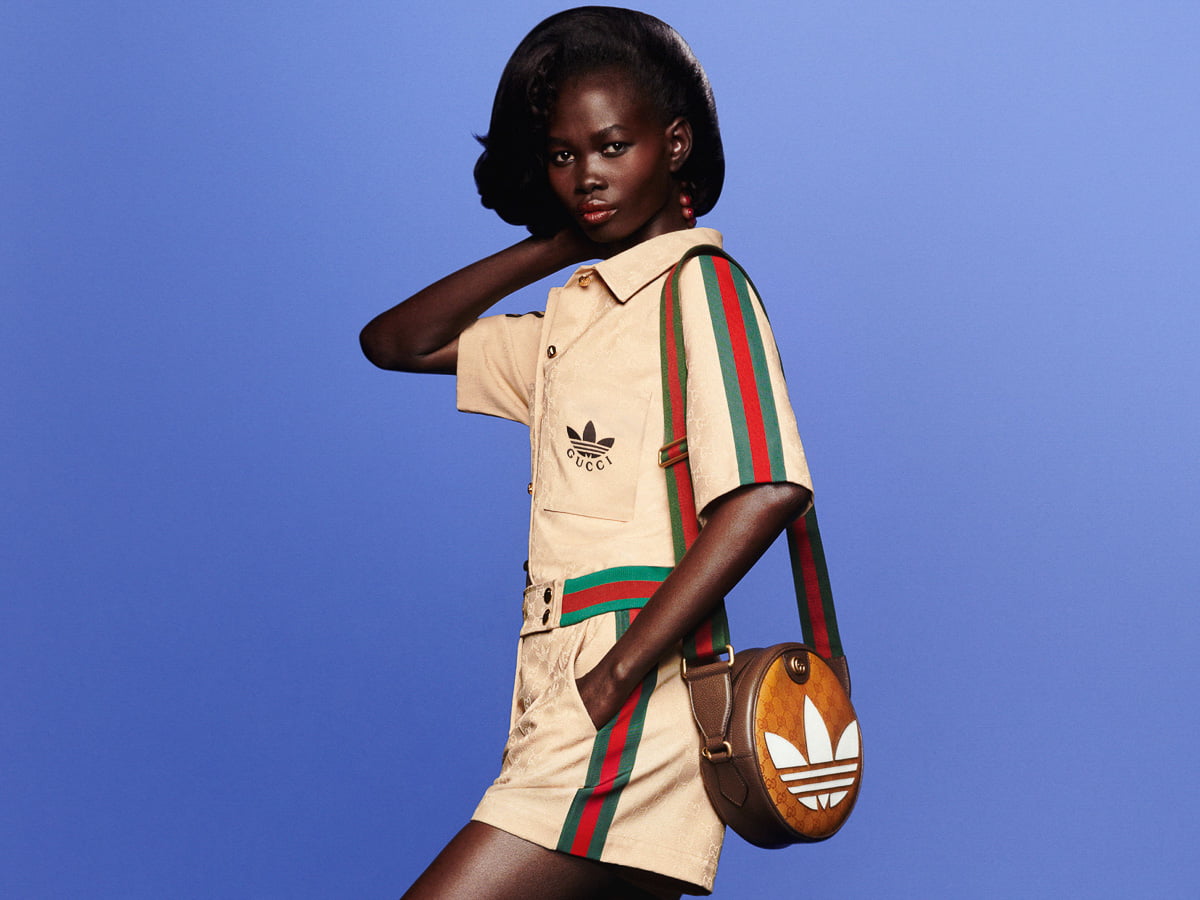 Image Credit: Gucci, Carlijn Jacobs
What do you think about the Gucci x Adidas collaboration? Will you be adding anything to your wishlist? What pieces are your favorite and, moreover, what are your thoughts about luxury brands partnering with streetwear/activewear designers? Recall that, not too long ago, Gucci partnered with The North Face, which proved to be one of the most successful collections released that year. Be sure to share your thoughts with us!
Read Related Articles:
https://www.pursebop.com/boptalk/topic/do-blondies-have-more-fun-introducing-guccis-newest-handbag
How Much is Too Much: Have We Had Enough of Luxury Collaborations?

https://www.pursebop.com/boptalk/topic/gucci-brings-back-one-of-dianas-favourites
https://www.pursebop.com/boptalk/topic/news-gucci-to-start-accepting-cryptocurrencies-at-boutiques