The Hermès Birkin, in all its grandeur and opulence, has long been thought of as a type of status symbol. The ultimate representation of success, luxury and wealth. For those outside celebdom, particularly those in public service, such displays are generally avoided… except in this case.
By now, you've all probably heard in some way, shape or form about George Santos. A member of the US House of Representatives from New York, recently elected Santos has found himself in some pretty hot water. As claims about his past, about everything from his education to his career, were suddenly exposed as falsehood, an Hermès Birkin now finds itself in this political storm.
According to sources, as well as internal aides within the Santos campaign, the representative allegedly misused public funds on things like travel, luxury hotels and fine dining. Add to that list, a certain orange box. Per an article in the New York Post, Toby Gotesman, a fundraising consultant who was a part of Santos' team, shared that she often heard the Congressman "boast about buying a $10,000 Hermès bag." A claim she felt was far too extravagant for a political to be flaunting.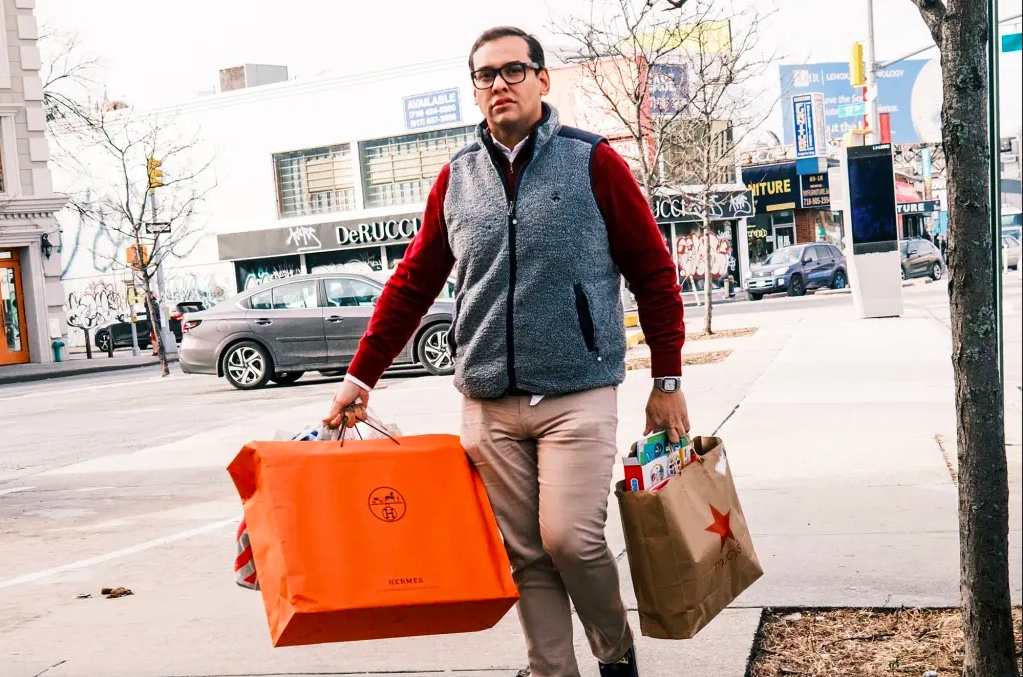 The bag in question has not been described or seen as of yet. However, now that many of Santos' claims have been debunked, could the high-flying tale of this political Birkin be just that?…
What are your thoughts on this story? Be sure to share with us.
Read Related Articles:
Hong Kong TV Host Faces Criticism Online for Hermès Themed Christmas Tree
Beware of the Birkin Bandit: The Case of Sex And The City's Stolen Birkin
Please login first to submit.
This man is a disgrace and should have resigned as soon as his house of cards began to fall. No matter your political affiliation we should have been able to celebrate the election to Congress of another member of the LGBTQA+ community but instead we are
sidetracked by this lying buffoon. He probably spent campaign funds on a Birkin, a violation of state and federal law. Maybe now at least his lies will catch up to him.
You must login to post comments