Every mother has a philosophy on the age her child can get her ears pierced, have an iPhone, etc. But what about Birkins? (Or any über-nice bag, really.)
Right before Christmas, Kim Kardashian West went shopping at Saks with her children, North and Saint. While Kim turned heads in a snakeskin jacket, North stole the show in a few strands of pearls and a mini white Birkin. (FYI – North is 6.)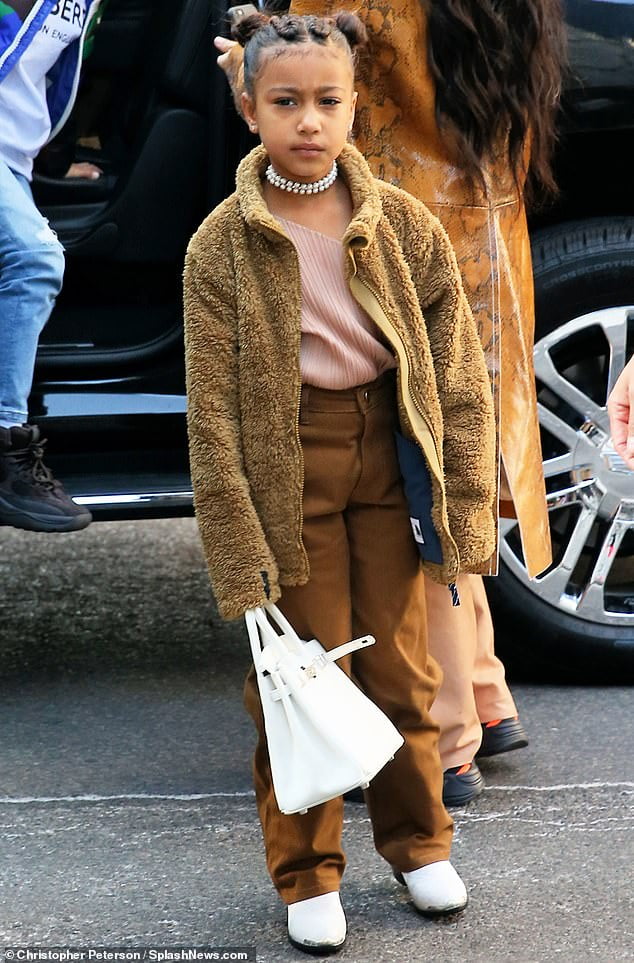 To be fair, Kim wasn't spotted with a bag herself, so it's likely that this isn't officially "North's bag." But even if she's just carrying Kim's bag for her…what do you make of that? At what age would you let your kid carry your Birkin/Kelly out in the streets?
Sure, it's less extreme than gifting your child a $10,000 bag, but at the same time, you're putting the fate of that big in their little hands. Too risky or no big deal?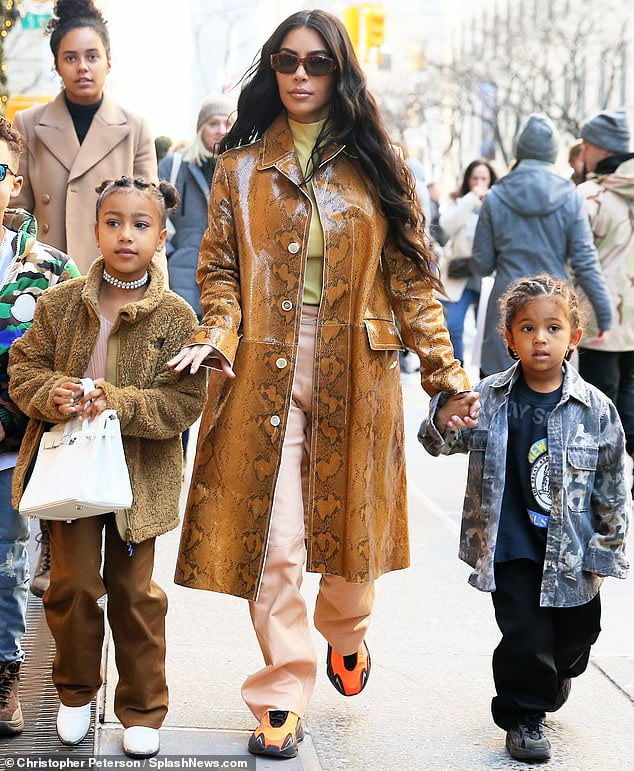 And we can't forget that this isn't the first time we've seen a young Kardashian with an exclusive Hermès bag. Stormi Webster, Kylie's 1-year-old daughter, was spotted on Kylie's IG stories playing with a pink Mini Kelly II earlier this year (a bag that her mom previously said she was saving for her)! Perhaps the Jenner/Kardashian clan has a little competition going on whose kid will be the youngest Hermès owner…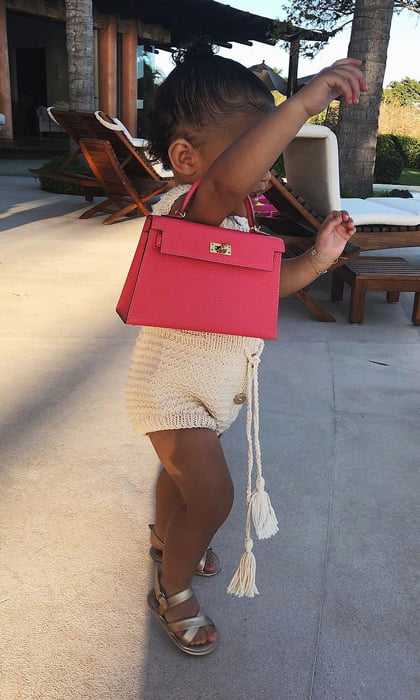 @kyliejenner
Photos courtesy Christopher Peterson/Splash News
Read related articles below:
Iconic Celebrity Hermès Sightings in 2019
Kylie Jenner Gifts Kris Jenner a Diamond Birkin for Her 64th Birthday
Celebrities Battle it Out – the Mini vs. the Midi Bag
Please login first to submit.
Both of the "darlings" are way too young to be toting Birkins or Chanels or equivalent over the top price handbags! Nothing to look forward to if you have a 10,000 bag at 6 years old. DISGUSTING! OK to put on mom's high heels and carry her handbag and diamonds playing in the house but NOT IN PUBLIC. FYI: when I worked in haute couture except for your gown for your debut, no one did such conspicuous consumption, keep up with the Kardasians, until they were at least 30 if not 35. Baby Dior does exist for a reason!
You must login to post comments