The smash-and-grab saga continues- this time affecting luxury fashion house Chanel. In news shared earlier today by multiple news media outlets, two separate Chanel boutiques in Southern California were burglarized by groups of thieves, making away with thousands of dollars in handbags. One incident saw the suspects violently ram a van (also believed to be stolen) into the storefront display. No injuries have been reported at either location.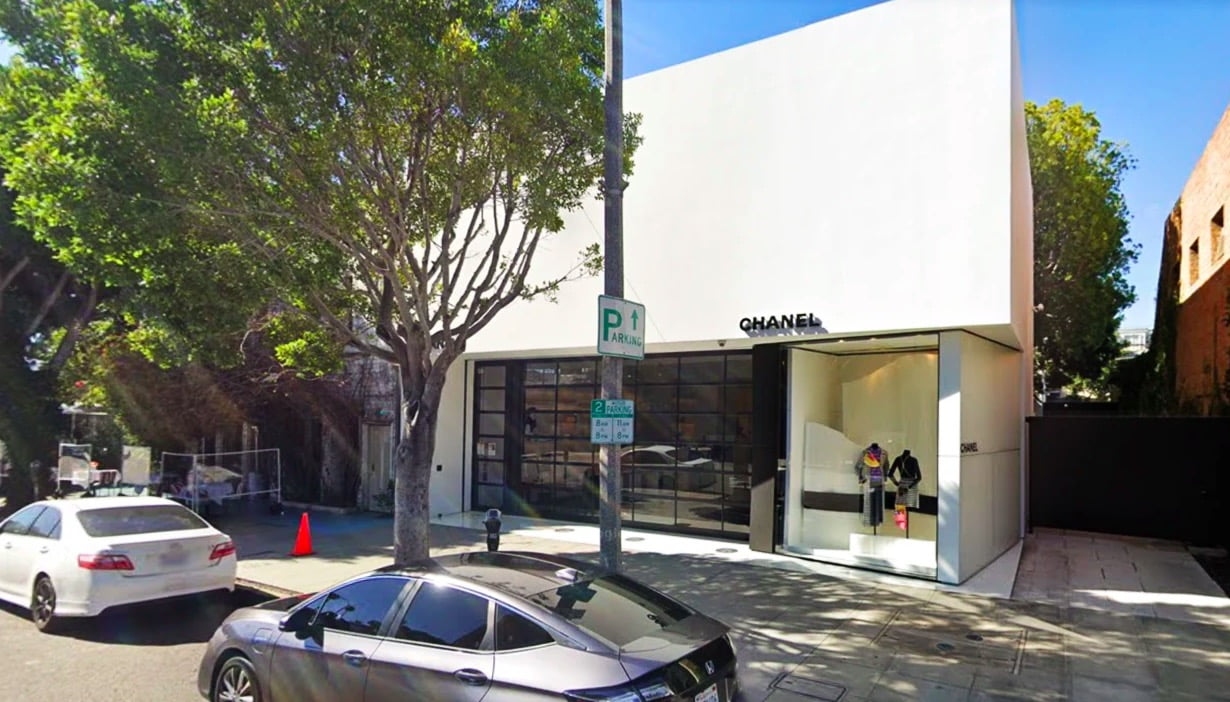 Image Credit: Google Maps
The thefts occurred at locations in Los Angeles and Newport Beach, occurring 12 hours apart from each other. The former, Chanel's standalone boutique in the Beverly Grove area of LA, was looted in the early morning hours by a group of approximately 8 people. Witnesses reported a van smashing into the store's window, and within minutes, the individuals involved emptied out the entire display. Despite the chaos at the storefront, the suspects did not go further into the boutique. Local police continue their investigation and have taken 5 people into custody. Exclusive images courtesy of @tonykellyworld showcase the damage done to the store.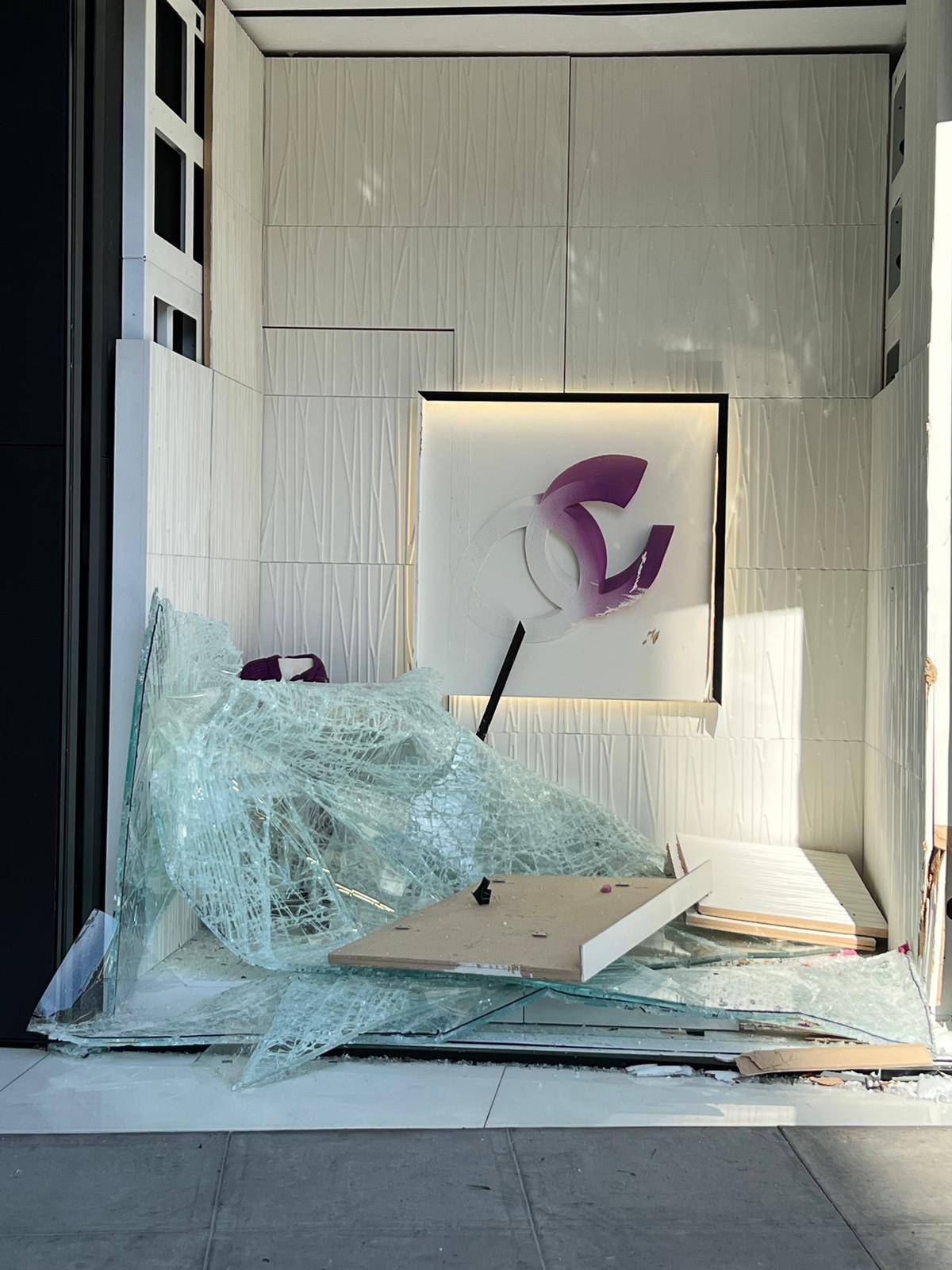 Image Credit: @tonykellyworld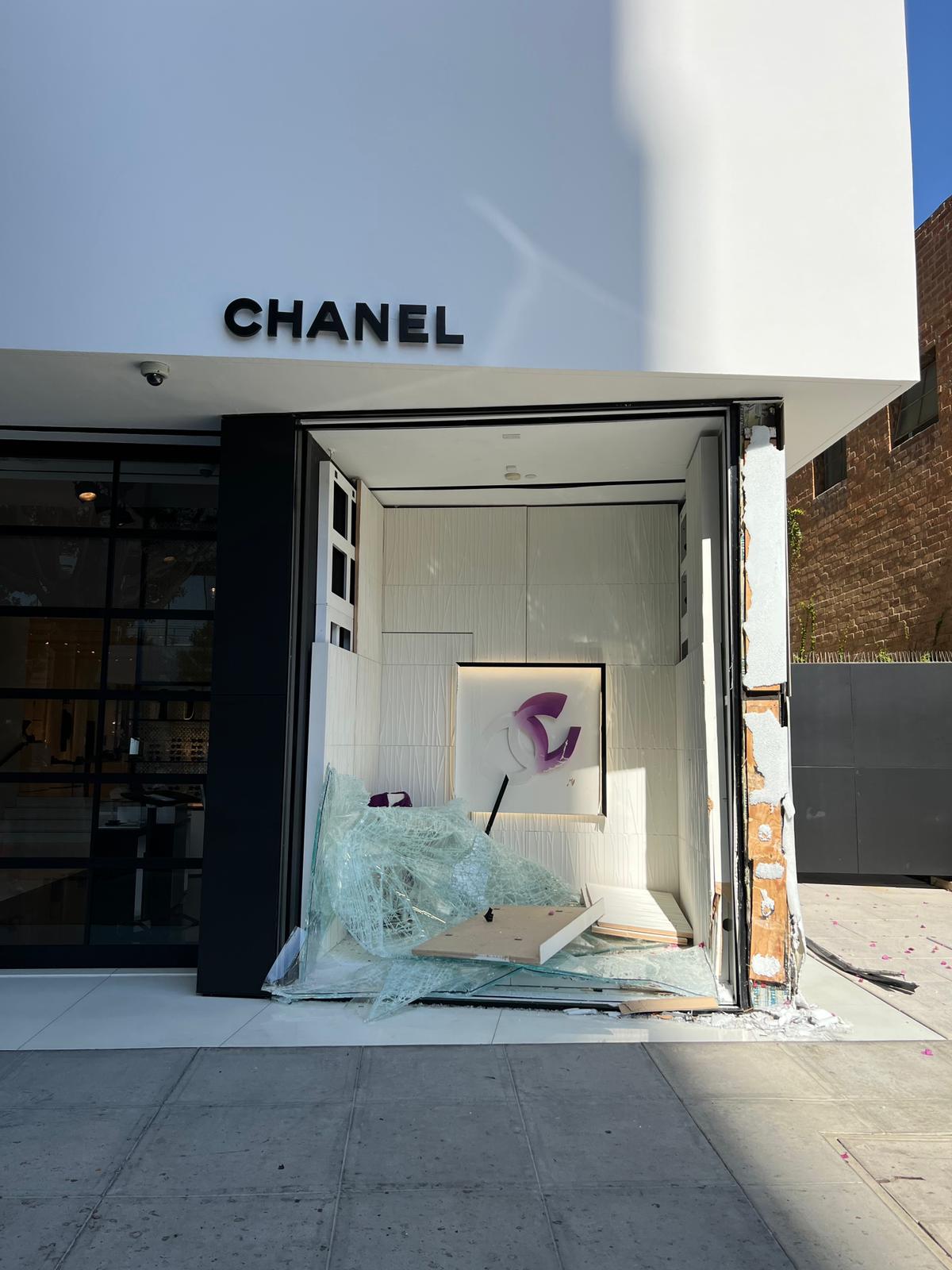 Image Credit: @tonykellyworld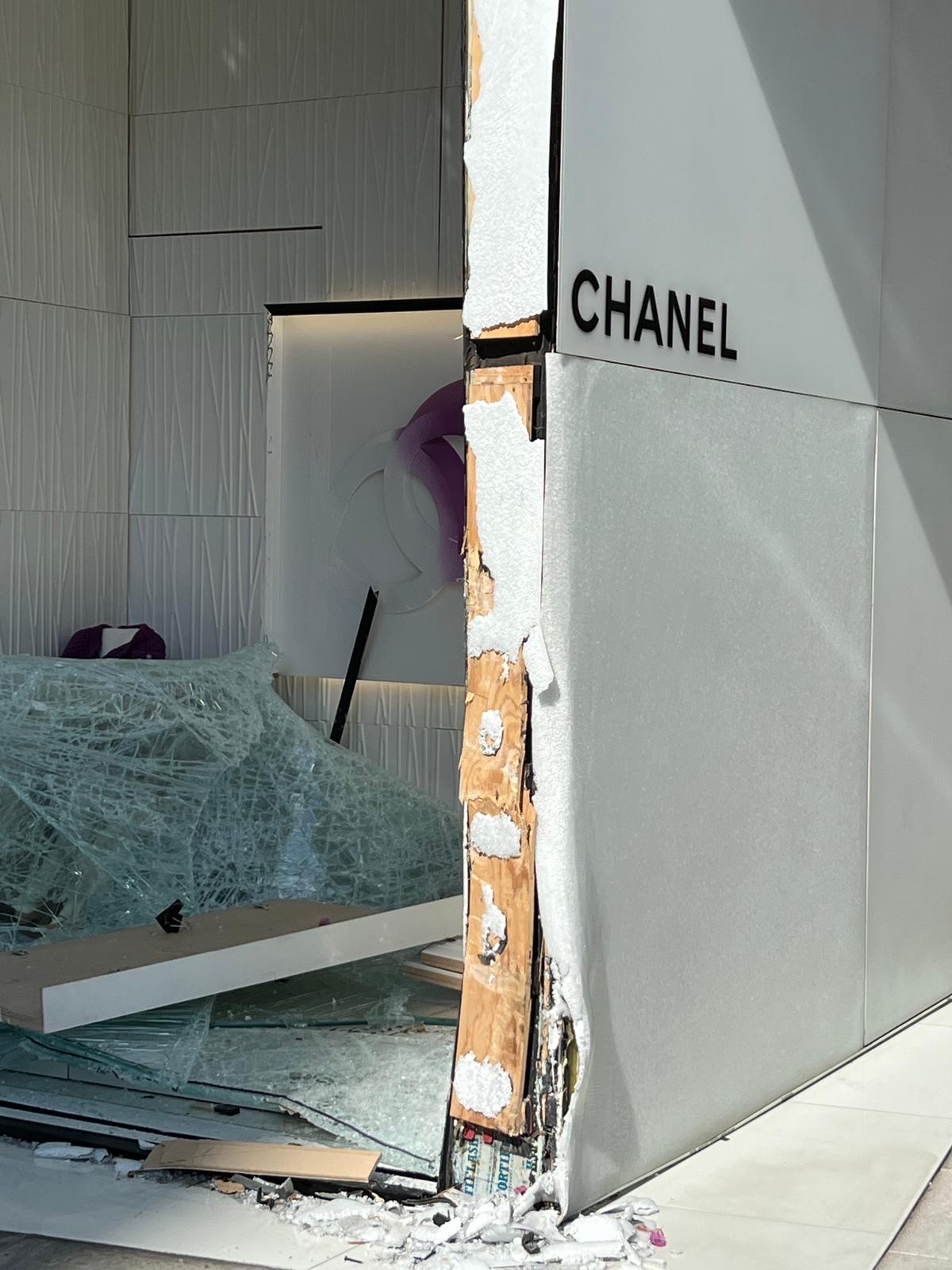 Image Credit: @tonykellyworld
Meanwhile, the Newport Beach store, located inside Neiman Marcus, was targeted at 4:30 pm the same day. Though no vehicle was involved this time, a similar scenario ensued. A group of 7 thieves employed typical smash-and-grab techniques when raiding the Chanel store. Overwhelming staff and taking whatever they could carry, the suspects were able to get away with numerous luxury handbags… only to be thrown onto the highway during a police pursuit.
As both incidences continue to be investigated by the authorities, this is not the first time that such occurrences have made headlines- in LA or anywhere else, frankly. In fact, over the past year, smash-and-grab robberies have been on the rise, not just in the US, but globally. From New York City to Los Angeles, Paris to London, groups of individuals seek to cash in on the lucrative business of luxury handbags- albeit criminally.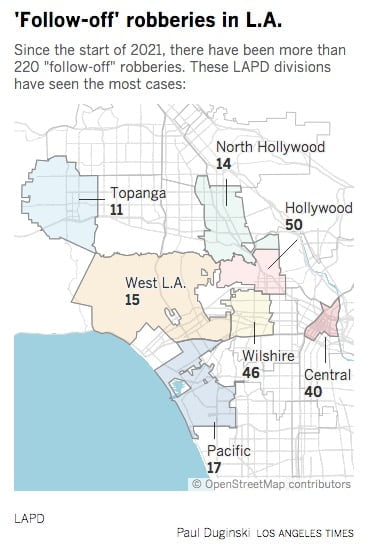 Image Credit: OpenStreet Map Contributors, LAPD, Paul Duginski, Los Angeles Times
In fact, we recently discussed a report by LA authorities issuing a warning to residents owning luxury goods. The LAPD shared that it has identified 17 separate gangs who target and swarm individuals sporting expensive handbags, jewelry or driving in high end cars. Whether on the street or followed to their homes, individuals have been seen via security footage to be shoved to the ground and robbed for their luxury items.
In terms of Chanel, specifically, many believe that a slew of recent price increases has made their handbags especially attractive to thieves. Theresa of Boutique Patina, a California-based store which specializes in vintage Chanel pieces, expressed that the brand must start rethinking their strategy as is applies to storefront marketing.
"Chanel should (and I believe, will soon) stop displaying items behind their windows and on shelves outside of business hours,"she says. "With their price hikes, it only makes sense these robberies keep happening."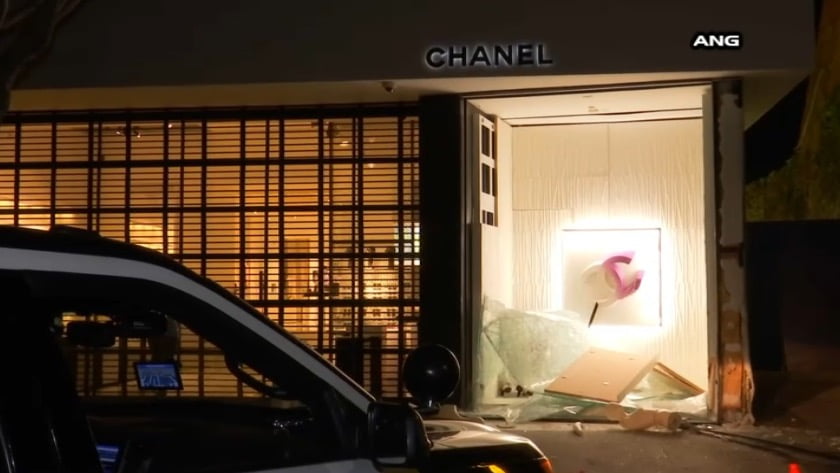 Image Credit: NBC LA
More on this as it continues to unfold. We'll be sure to update you with the latest. In the meantime, do you agree that price hikes contribute to an increase in such crimes? Do these occurrences make you less inclined to visit boutiques in person and, if you still choose to do so, do you now feel differently when leaving? Do you ask for more discreet packaging or shopping bags? Or perhaps you simply opt to shop online?
To read the full story, visit this link. 
Read Related Articles:
https://www.pursebop.com/boptalk/topic/news-la-gangs-target-luxury-community-lapd-reports-17-groups-involved
https://www.pursebop.com/boptalk/topic/real-housewives-of-beverly-hills-dorit-kemsley-victim-of-home-invasion-robbery
https://www.pursebop.com/boptalk/topic/hot-watches-rolex-robberies-on-the-rise-across-europe-uk
https://www.pursebop.com/boptalk/topic/news-robbery-at-gunpoint-in-nyc-30000-audemars-piguet-watch-stolen
https://www.pursebop.com/boptalk/topic/repeat-smash-and-grab-of-pre-owned-hermes-handbags