After yesterdays extensive study of #YearRoundWhite, my "pangs of desire" for this baby BOY are, well… and to make matters worse we have dedicated much of this week to BOYS!
Define "pangs of desire" : noun
a sudden feeling of mental or emotional distress or longing: "a pang of remorse; a pang of desire."
a sudden, brief, sharp pain or physical sensation; spasm: "hunger pangs."
Bag Details:
Style number: A67086
Color: 10800 Ivory
Leather: Iridescent Calfskin
Hardware: Aged Gold
HELP: "To buy" or "not to buy" is the question…  Keep in mind I have this BAD BOY…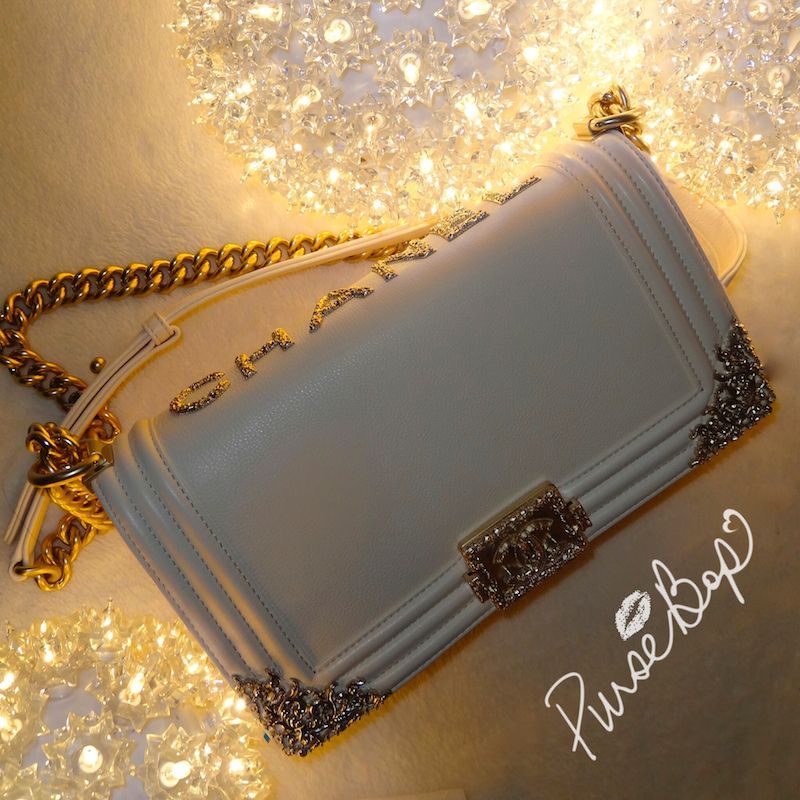 Too similar? We just did declare WHITE as YEAR ROUND? 
Love PurseBop
XO