As winter 2022 approaches and snowstorms hit the United States, the fashion world is already many months ahead. Just last week, Chanel introduced its 2022/23 Métiers d'art collection, also known as Pre-Fall 2023, in Dakar, Senegal.
According to Chanel, this collection is the first one rolled out on the Africa continent. The show itself was the culmination of three years of planning with choreographers, musicians, dancers, and writers.
Chanel's Métiers d'art collections typically showcase the exquisite talents of Chanel's artisans. And this grouping is no exception – with exquisitely designed fabrications and details.
"The silhouettes riff on a series of tight flared trousers styled with tunic tops, column knit dresses, high-waist trousers, oversized knits and platform shoes. The creations vibrate with a profusion of deep, warm colours, abundant, intricately worked tweeds and geometric embroideries by the Maisons d'art of CHANEL."
And, of course, that includes the handbags. Lots of them. In fact, of the 62 looks featured, more than half of the models carried a purse!
Colors were deep and earthy, like browns, yellows, and greens, hues not always available on Chanel purses. There were big bags, medium sized, small, and, as is becoming de rigueur, tiny. Naturally, the collection included lots of flaps, classic and not.
Let's take a closer look at what's to come.
What's a Chanel collection without a classic flap? Well… it's not a Chanel collection. For Pre-Fall 2023, you'll have options in leather, single and multi-color, as well as tweed, matching the ensembles.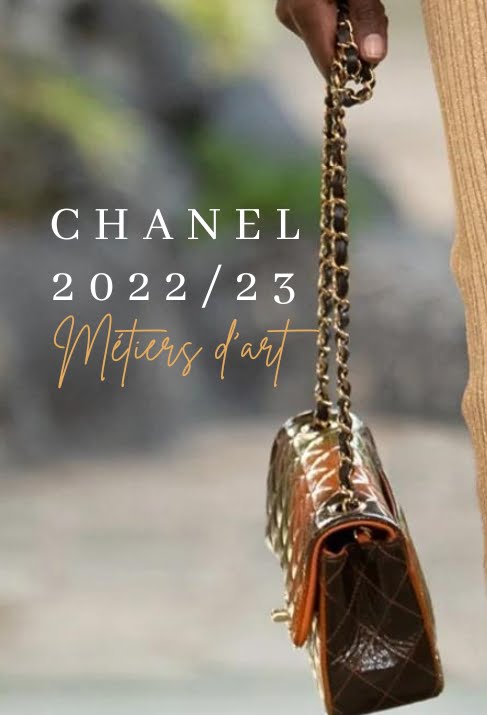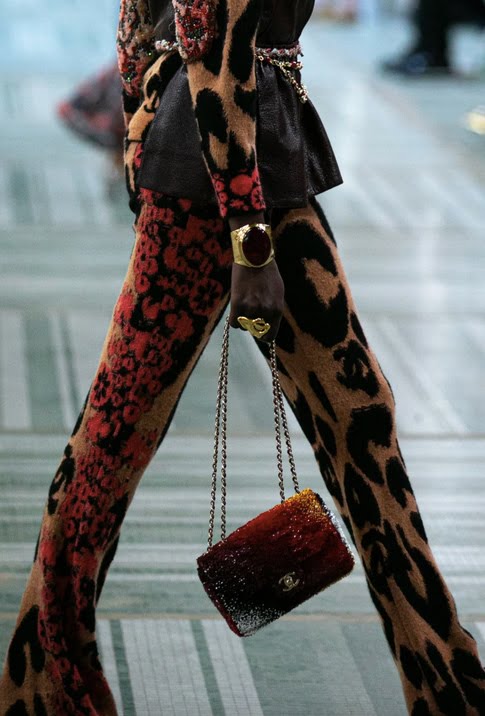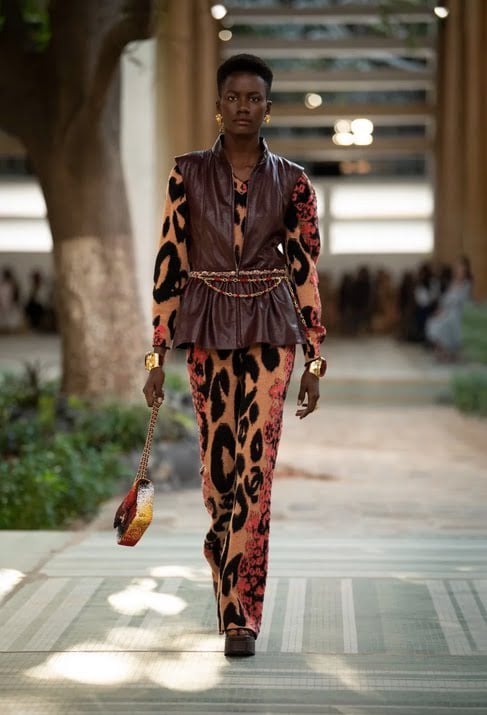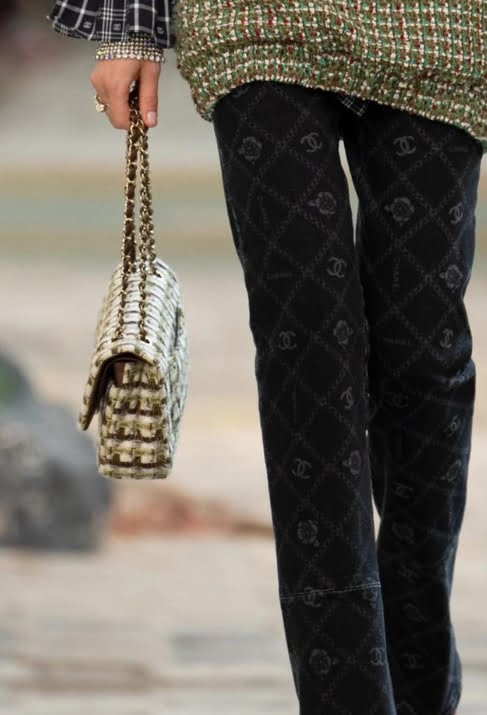 If, somehow, you're tired of the same old (as if!), have no fear. Small rectangular and square bags include oversize, perhaps acrylic, chains for a variation on the classic.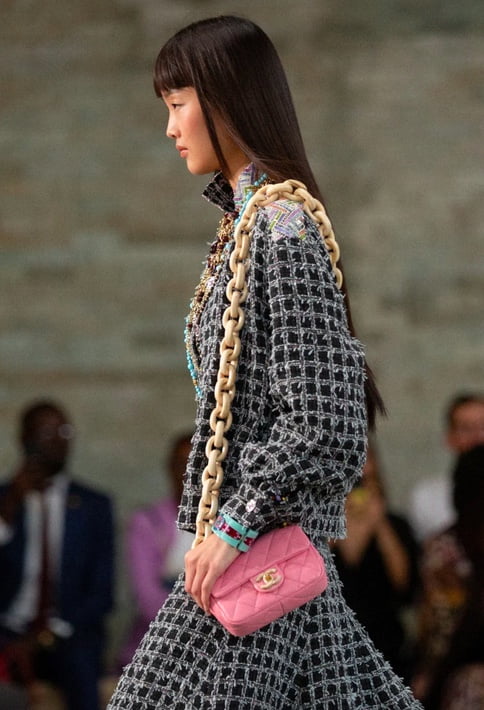 Or you can go strapless, for a change. The collection includes flap clutches. These look like the roll flap style that past collections included in the reissue mode.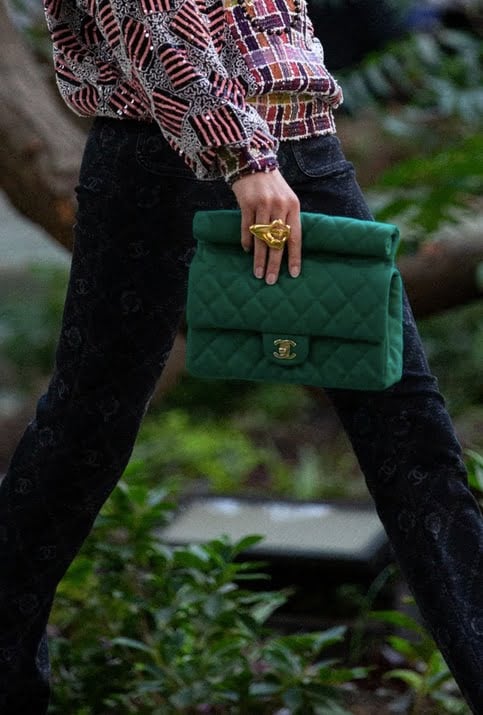 On the other hand, maybe you like the strap but prefer a deeper bag. One that's more north-south than the classic east-west rectangle of the classic flap. We spied that style on the runway as well, with a leather enlaced chain strap and double CC lock.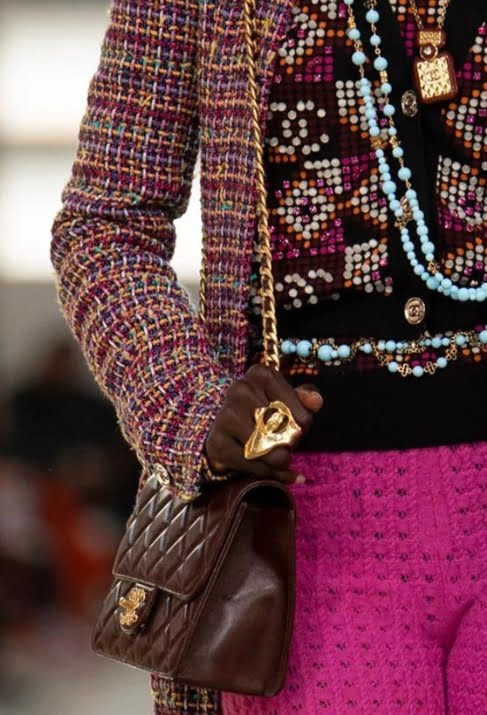 Last, but not least, the hobo shape is back in a flap. Notice the classic CC lock, rather than the Boy closure, which we've seen on recent Chanel hobo style bags.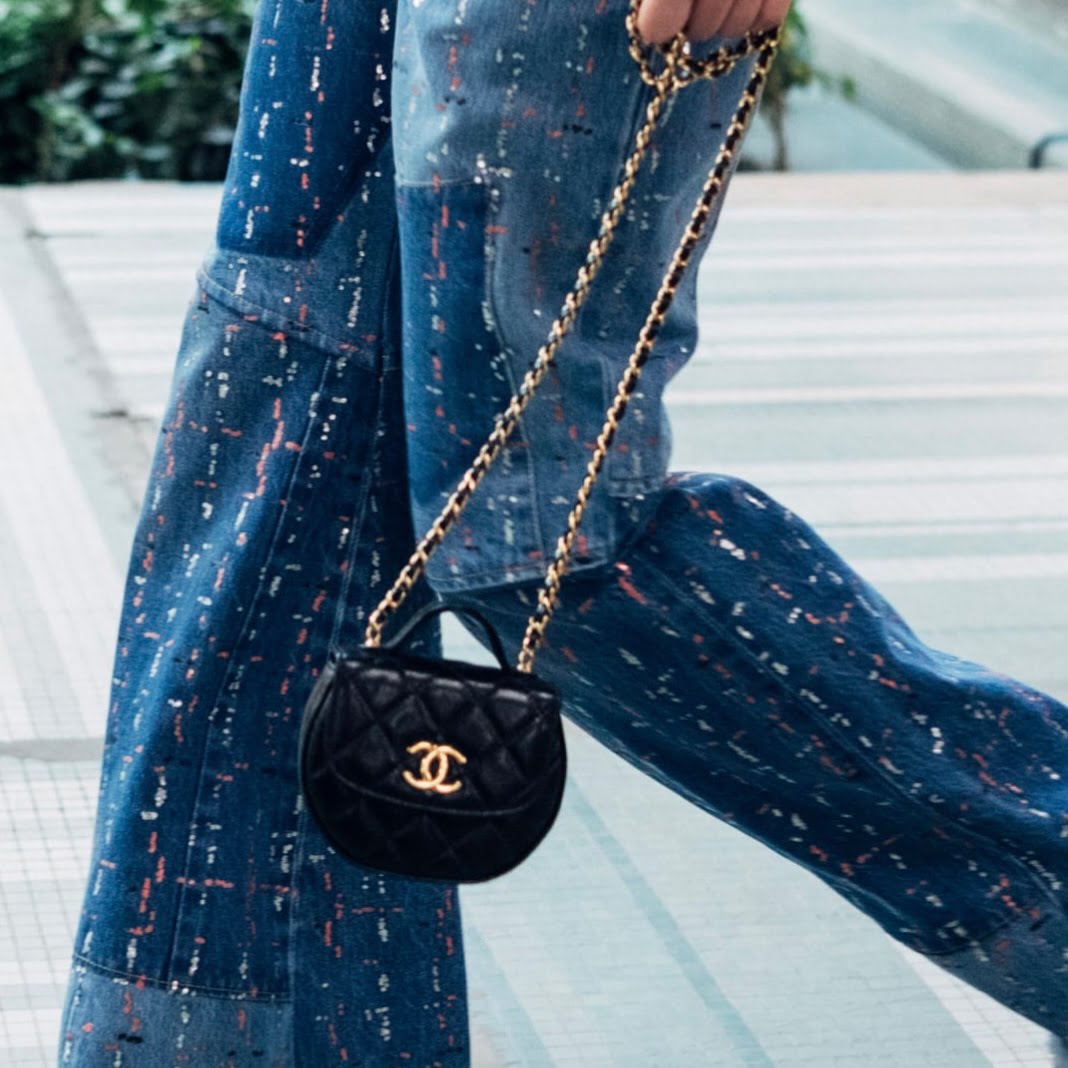 Chanel and ladylike go hand-in-hand (pun intended), and this collection includes top-handled styles. Although technically these are flap bags, we thought these merited their own section. Notice the ones with the briefcase vibe . . . maybe for everyone heading BTO.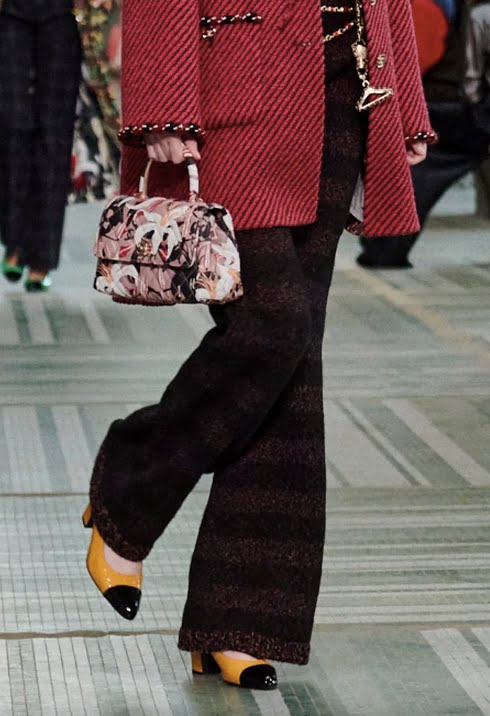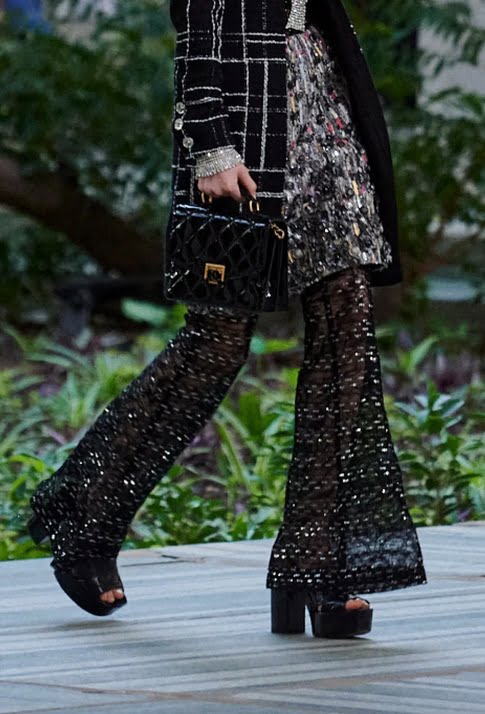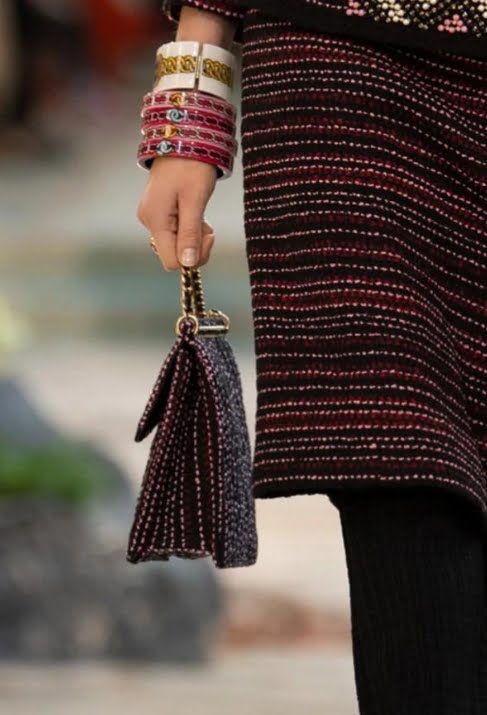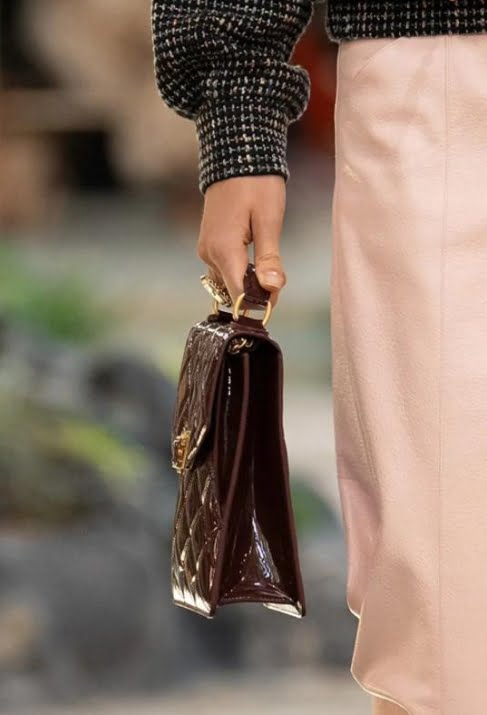 The maison's latest creation also reappears. Although it will be 2023 when this collection emerges, you can expect that 2022's Chanel 22 remains in the lineup.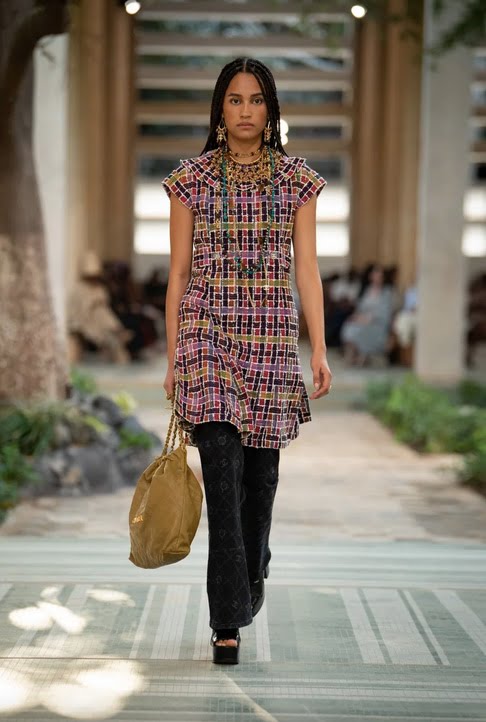 For those of you always looking to downsize, Chanel meets the moment. Whether you prefer small or mini or super mini, there's a bag (or trinket) for you too. And it doesn't look like Chanel is hopping off that trend any time soon, adding pearls and other decorations to these petite options.
Design-wise, Chanel includes something for every taste. From bowling, to backpack, to stick handles, to shapes less familiar, one thing is certain: There's plenty of variety in Pre-Fall 2023.