March with Karl…to the 1960s and 1970s. The spring 2015 bags harken back to hippies, war protests and feminism with joint protest slogans, peace signs, tie-dye and paint-splatter.  The bags are a mixture of psychedelics, free love and pent-up anger. "Make fashion not war" is probably my favorite .
Leave it to Chanel to make anti-capitalism and anti-materialism work for a luxury brand. No one is going to fight with an expensive purse in tow.  So much for the 99 percent…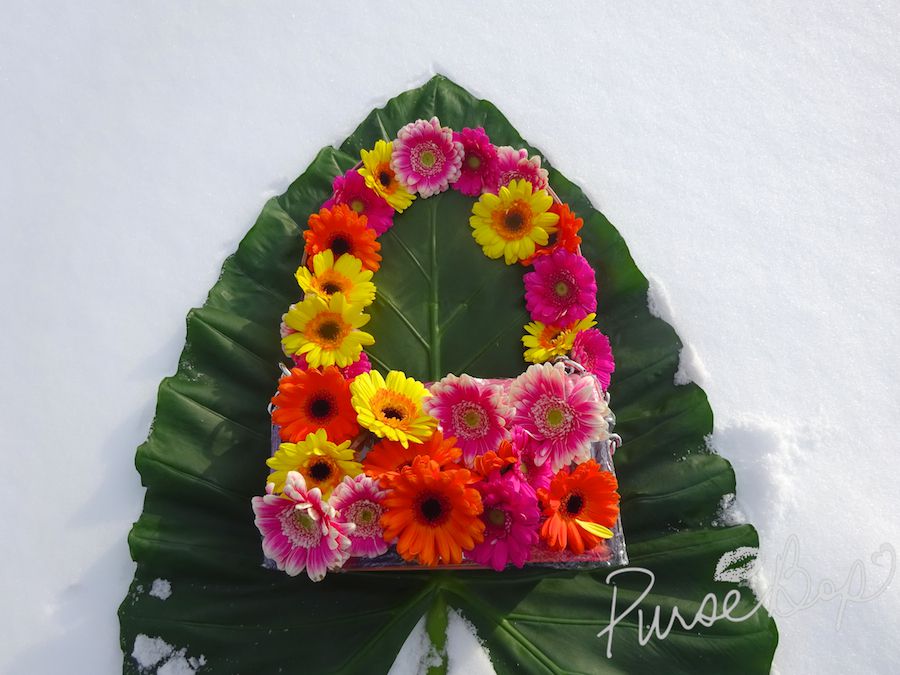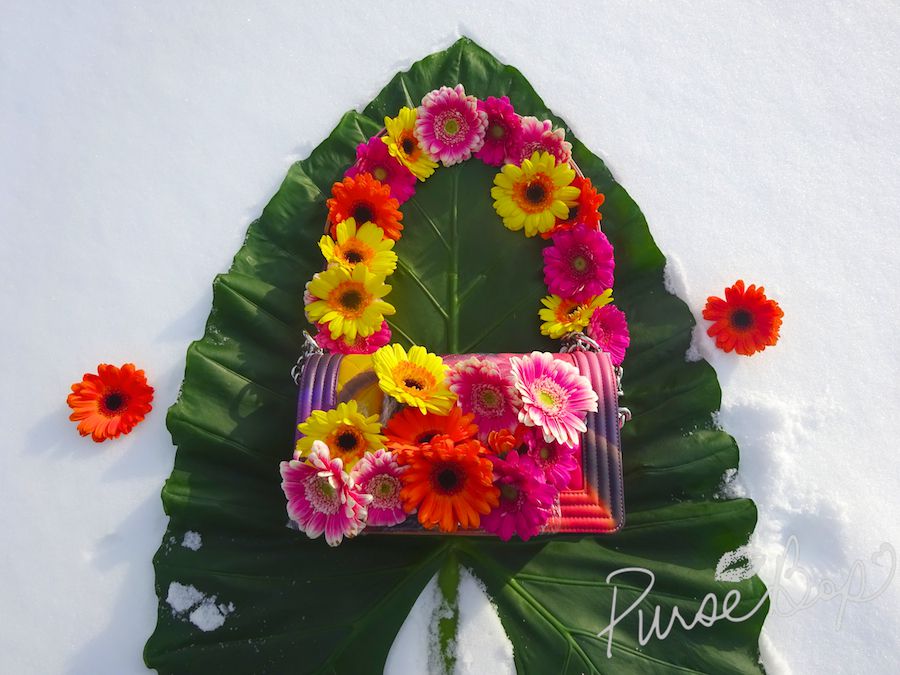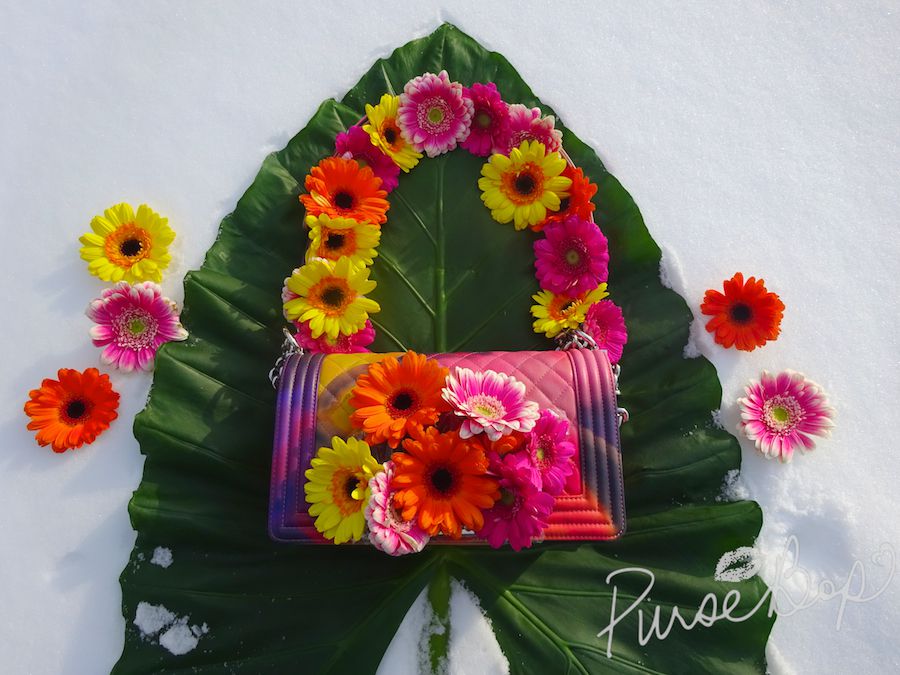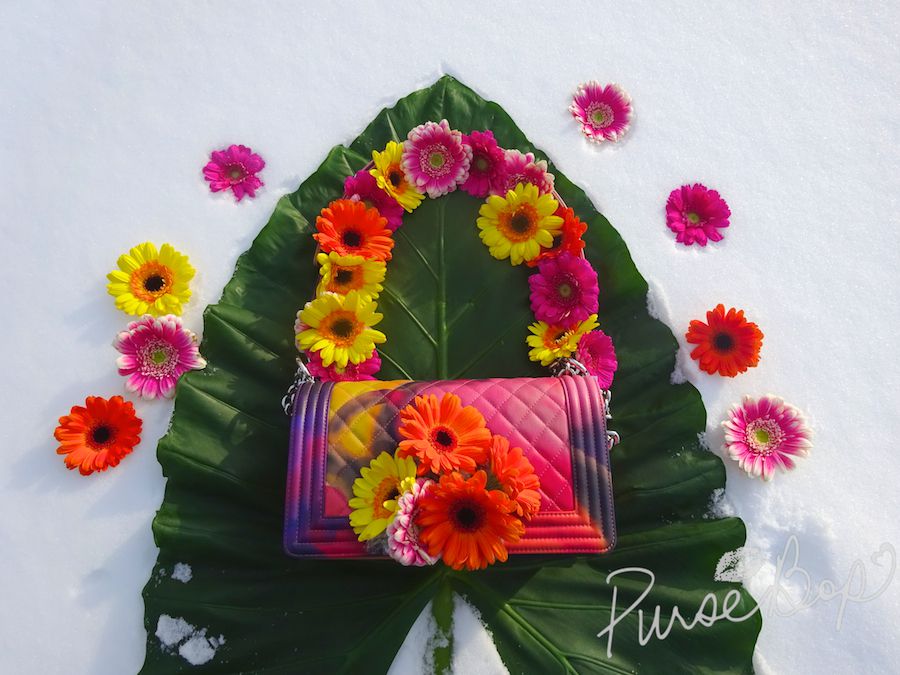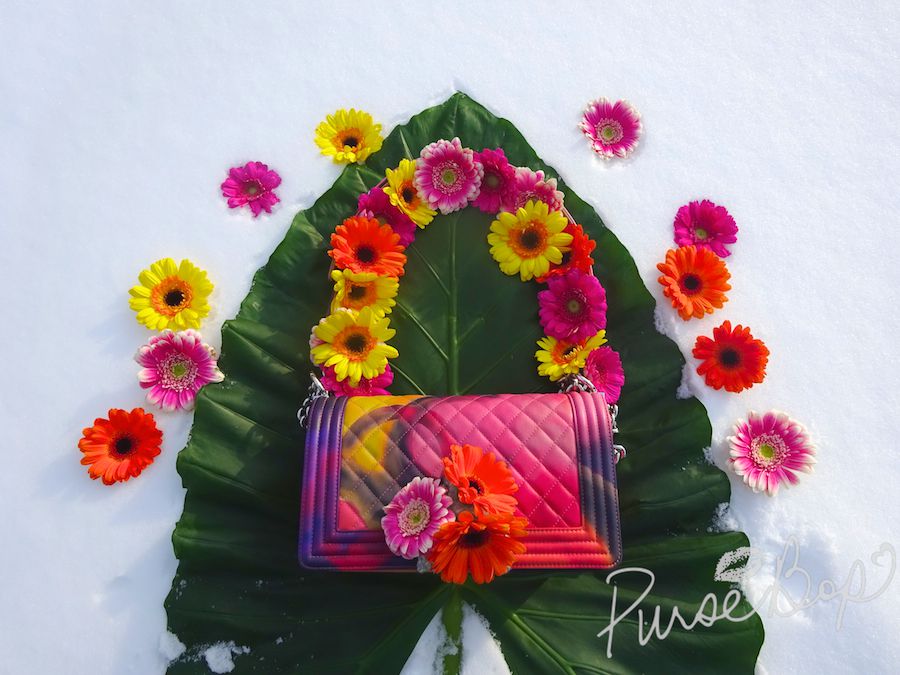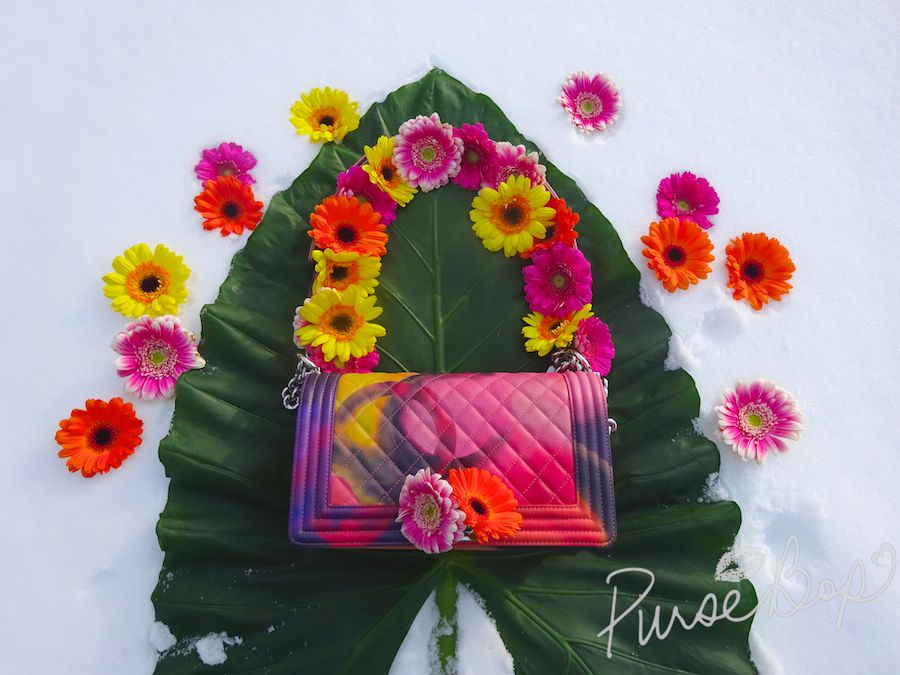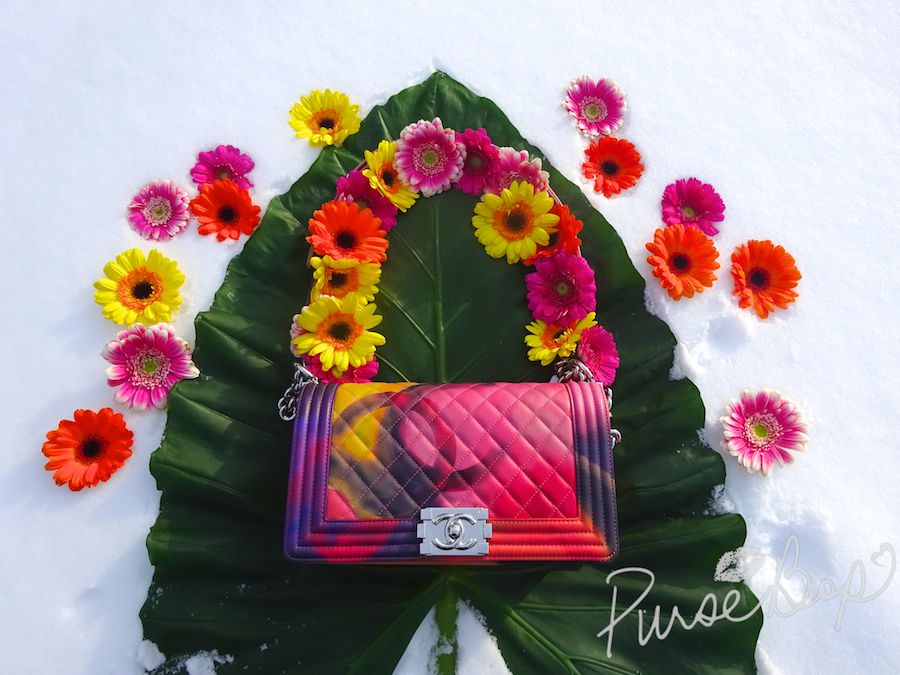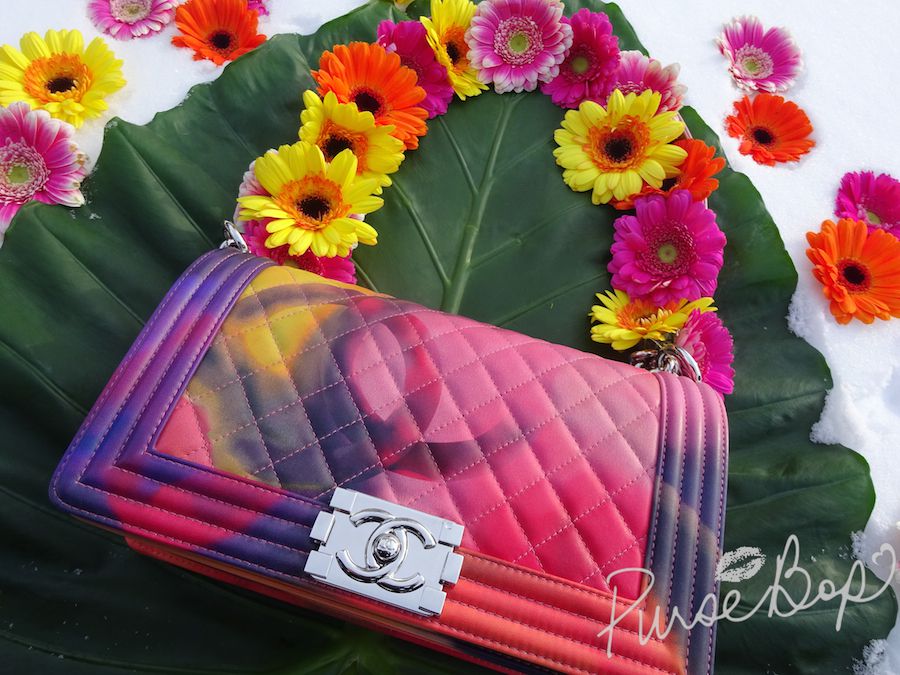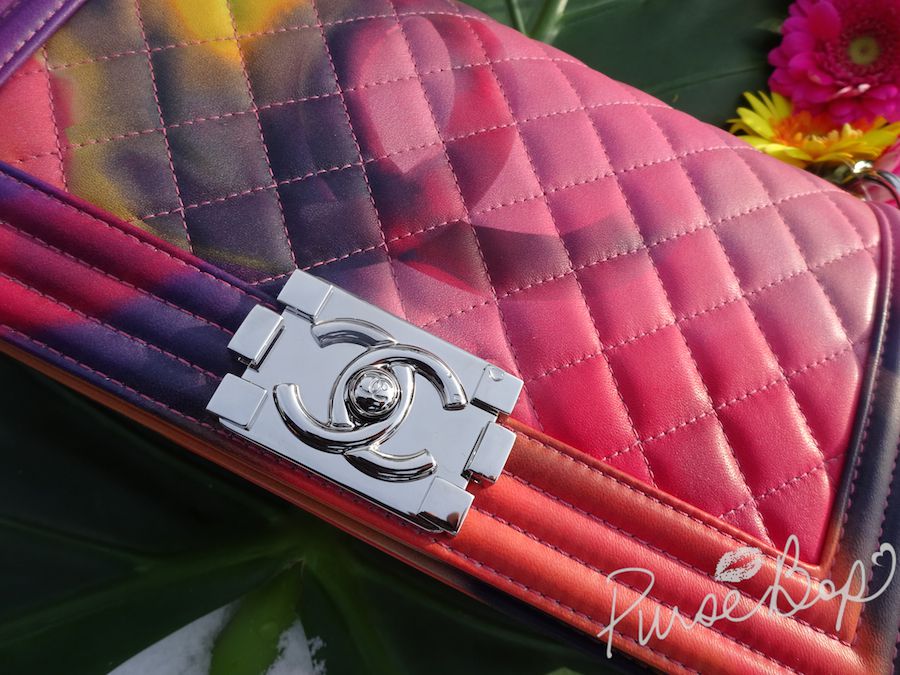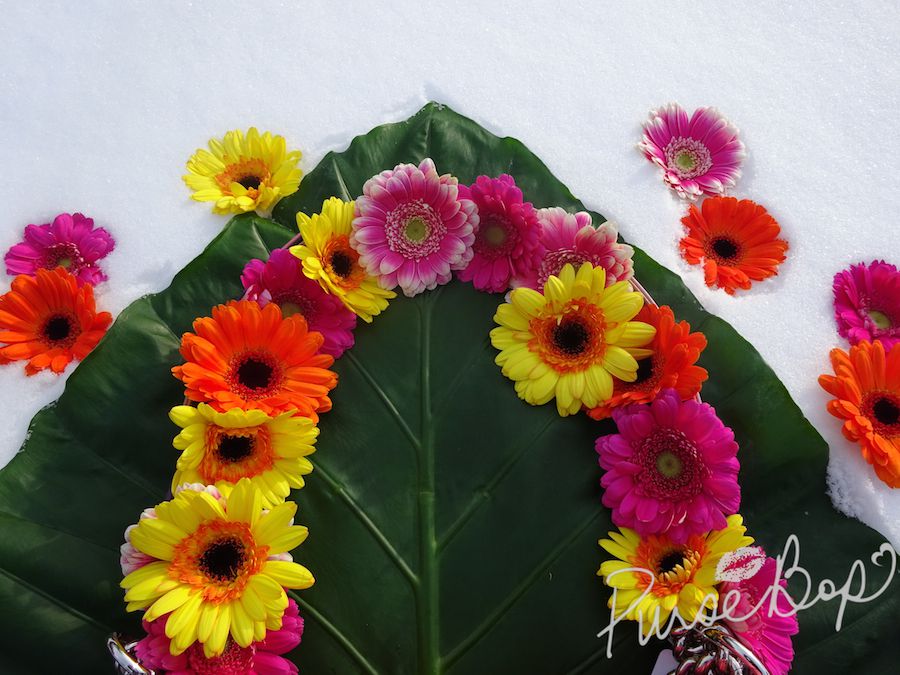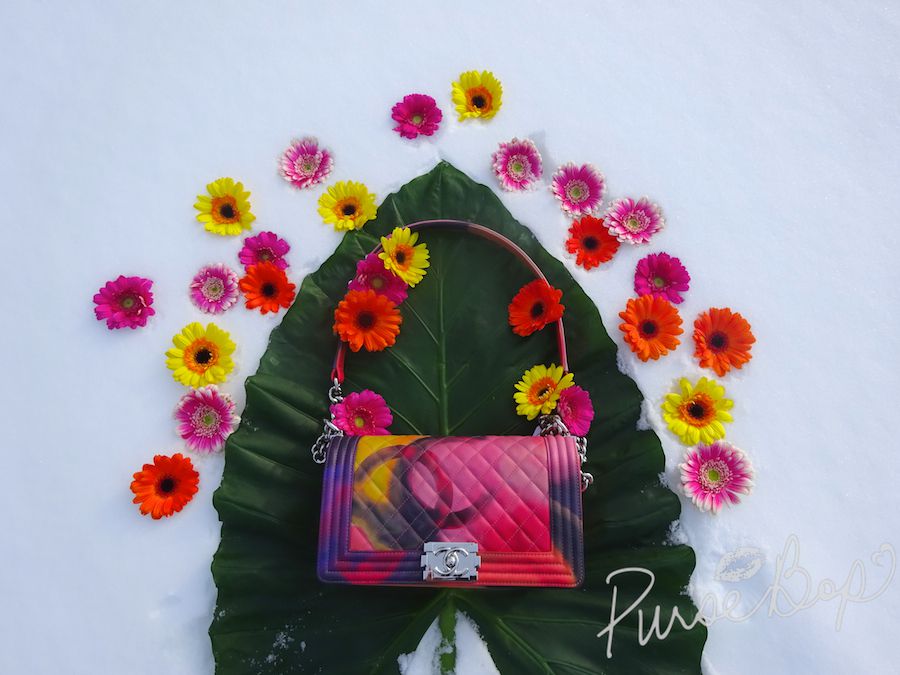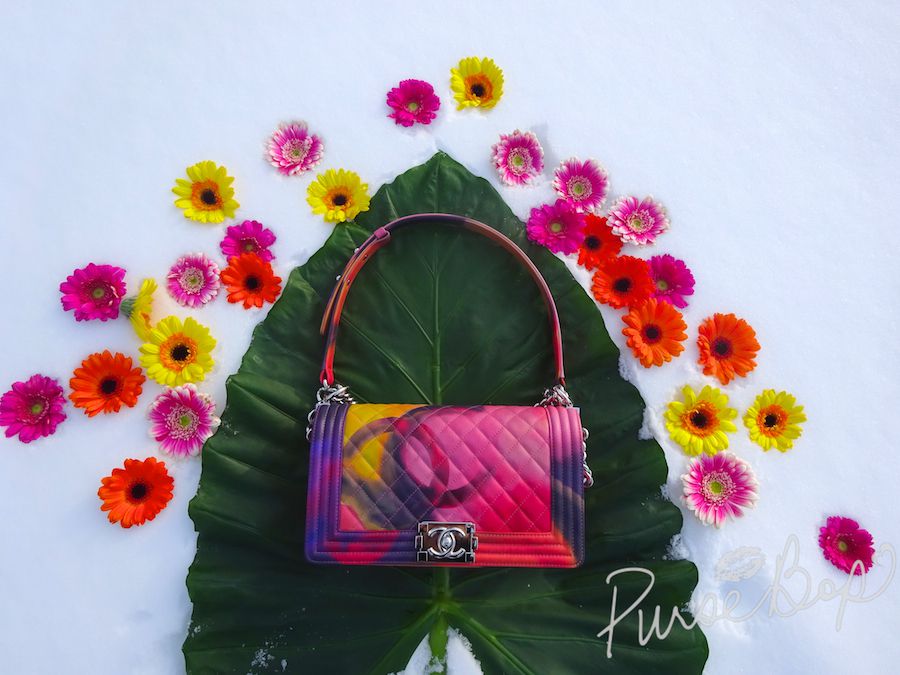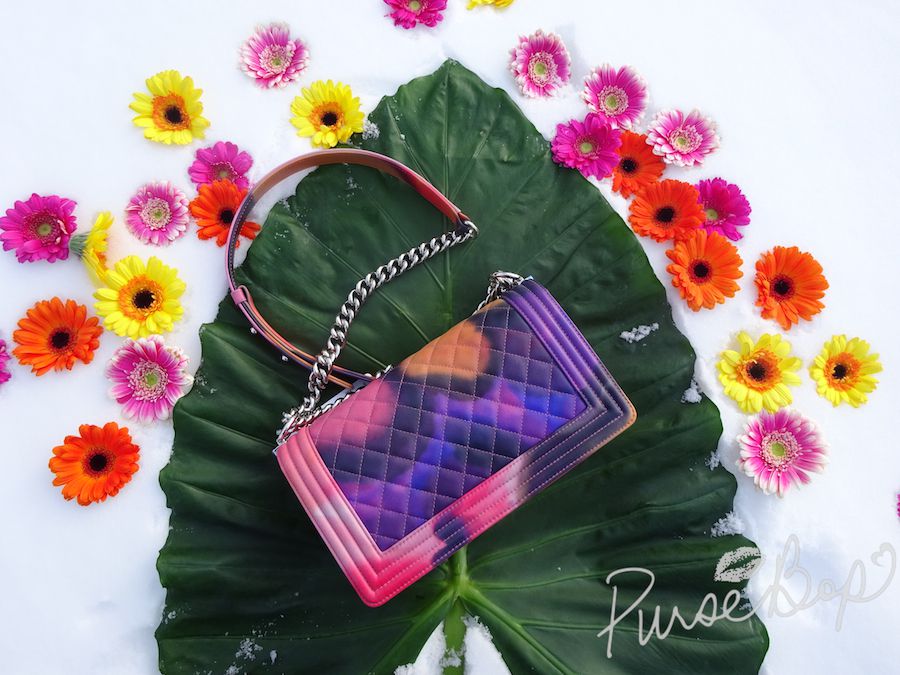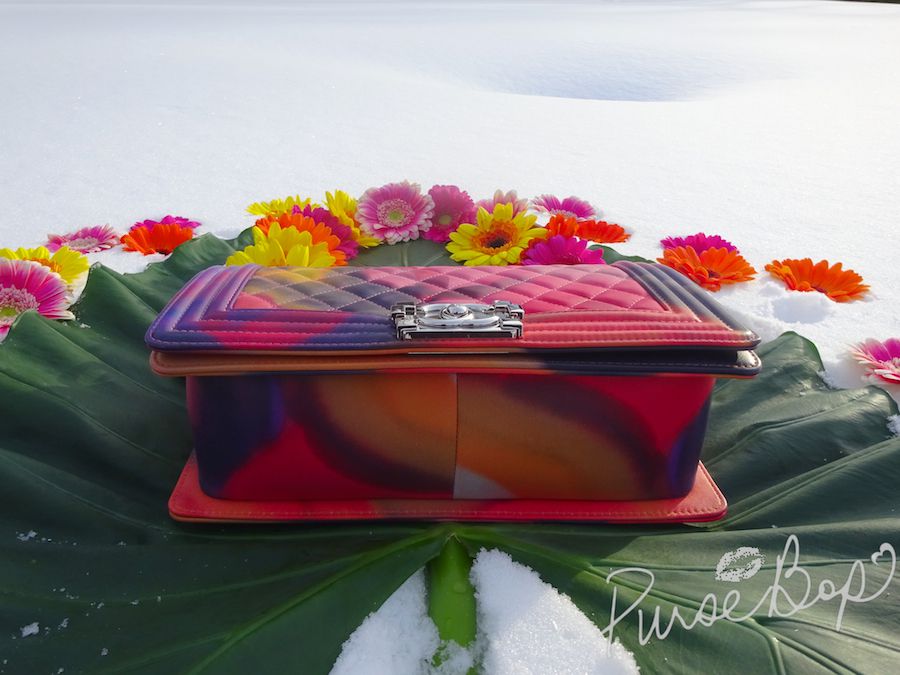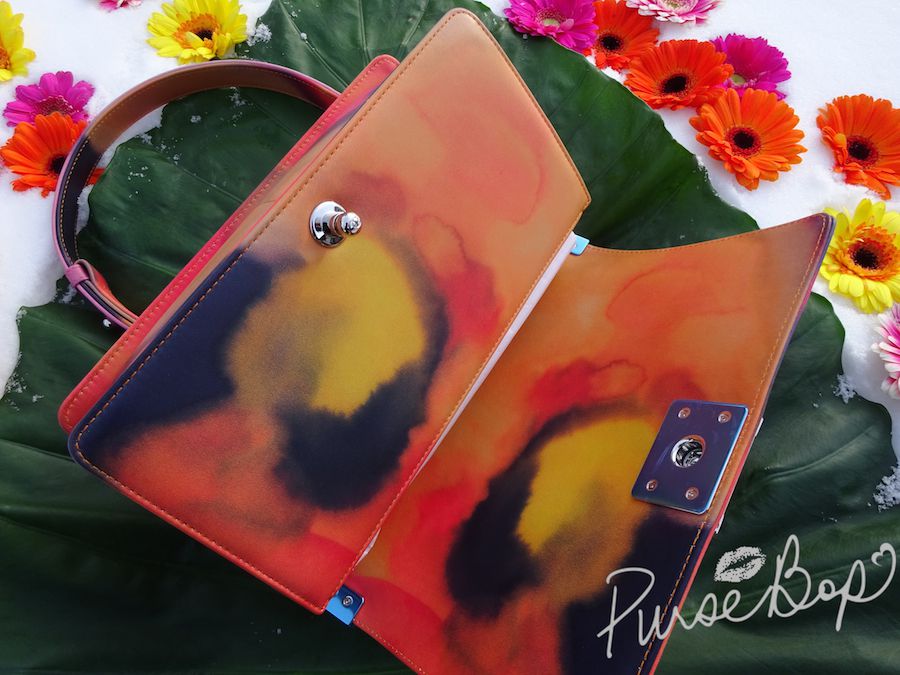 Bag Details:
Chanel Boy Bag
15S A90803 Y10888
C7993 Ecru
$5900
Skip ahead to about 9 minutes to see Chanel runway protest segment…
Special thanks to Neiman Marcus Christina Abro, Chanel specialist for channeling that inner "bohemian hippie" in me.
Love a smiling PurseBop
XO
Post dedicated to my sweet beautiful Sachi, Happy Birthday love… that daisy dressed boy reminded me so much of you!