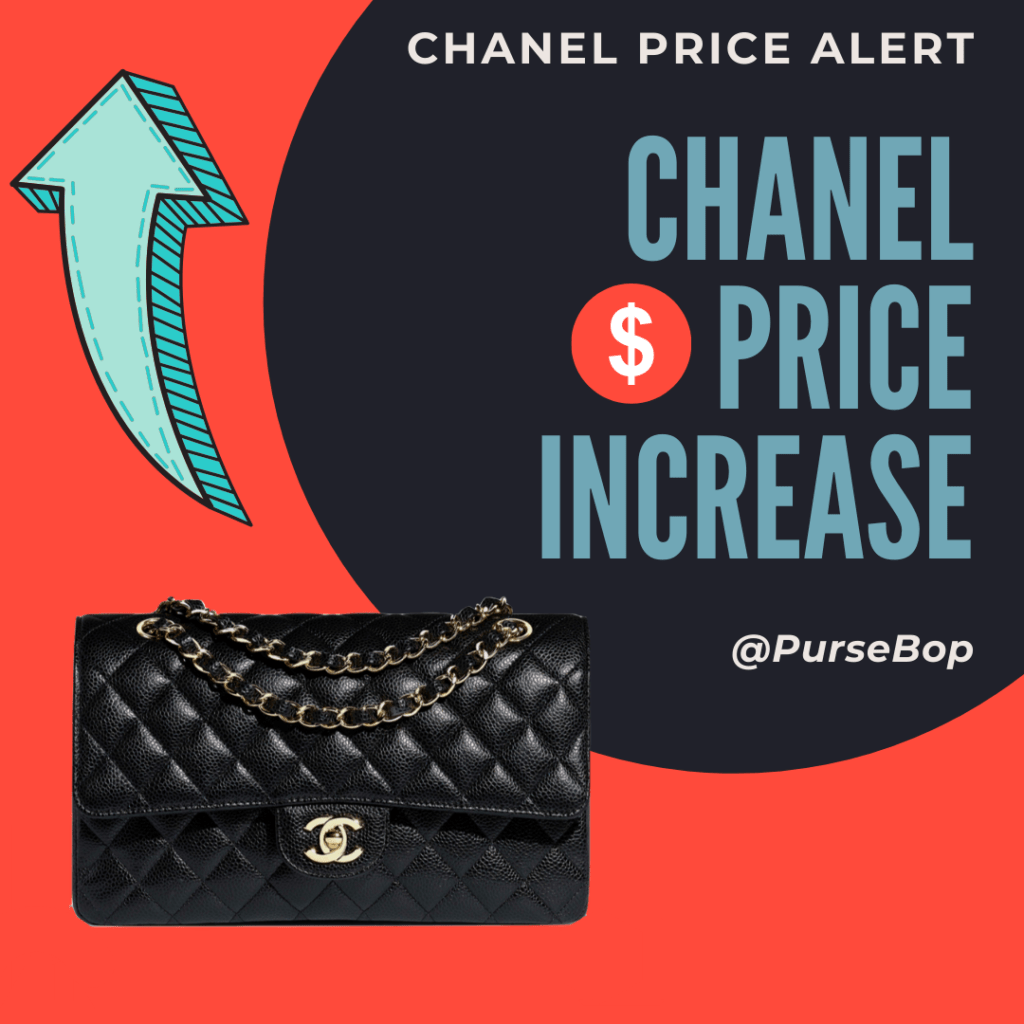 Chanel's classic bags—the Classic Flap and the Boy Bag—are known primarily for two things: iconic style and price increases. If there's one thing we can count on with Chanel, it's that the prices for these bags will continue to go up, up, and away. (Who remembers those dreamy days long ago [aka 2005] when the medium Classic Flap was a mere $1,650?)
Well, big news, Chanel lovers. The price increase we've all been anticipating this year is coming, and fast. On October 31st, expect a major change to the sticker price on your favorite bags. Read on for PurseBop's exclusive details.
Here's a summary of what we know so far. Unfortunately, we can't tell you the exact details of the increase, but we have a good idea of what's to come.
The price increase will occur on October 31st
The increase has been confirmed by Chanel but the details remain under wraps

Based on historic data of Chanel's price increases, we can expect an increase of $400-$500 on Classics and $200-$300 on Boys
For reference, here's a snapshot of the current Chanel Classic Flap prices. (Click here for full article.)
| | |
| --- | --- |
| Size | Price Before 10/31 Increase |
| Small Classic Flap | $5,000 |
| Medium Classic Flap | $5,600 |
| Jumbo Classic Flap | $6,200 |
What This All Means Going Forward
Let's say the increase on the Classic Flap is $500—what we're expecting. That means the new price of a Medium Classic Flap will be around $6,100. In other words, we can no longer say (if we even could before) that the Classic Flap falls into mid-range price territory. We're fully in the upper echelons now.
At $6,100, the price of the Classic Flap is inching ever closer to Mini Kelly territory! (The Mini Kelly II is currently available for around $8,000 in Epsom.) Is that more than you're comfortable paying for a Classic Flap? Where do you think Chanel should be drawing the line on price increases? Tell us in the comments below!