By Maura Carlin
A "Kelly" by any other designer isn't a Kelly, but may still be a great bag.
As many of you know, waiting for Kelly takes patience. The hardest part, however, may be not buying any other purse in the interim. I have learned over the years that when I want a certain item, I rarely am satisfied by a close-but-no-cigar alternative purchase. In other words, my mantra right now should be "Kelly or bust." Okay, maybe "Kelly or Birkin or bust" – I'm a little flexible.
Fortunately, I am rarely tempted by bags not on my radar or appropriate for my lifestyle. I do not change bags daily, weekly…or even monthly. My MO is grab-and-go. For the last many months, that bag has been my GST.
I had hoped that by now a Hermes Kelly would be in my hands.   Alas, it's not, but it does feel like time for a bag change. And something caught my eye.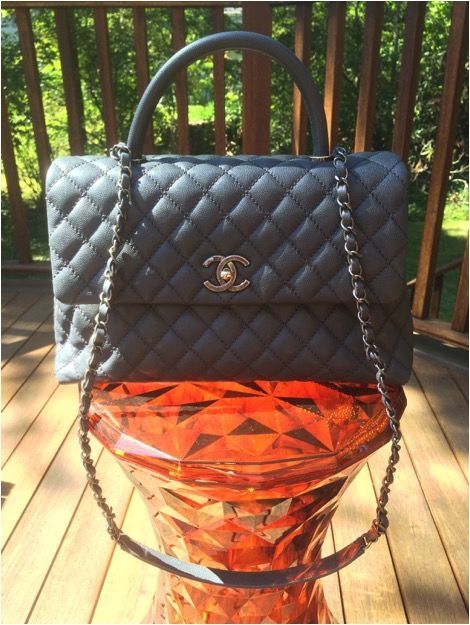 It's probably no surprise that it actually resembles a Kelly despite bearing Chanel's name. The Coco Handle just works. I opted for gray rather than black and settled for the plain non-lizard handles (because my SA couldn't find the lizard). I love the shape, the size, the color, even the handle and the strap. For Chanel, the price is even reasonable ($3800).
Just one thing…I haven't used it yet.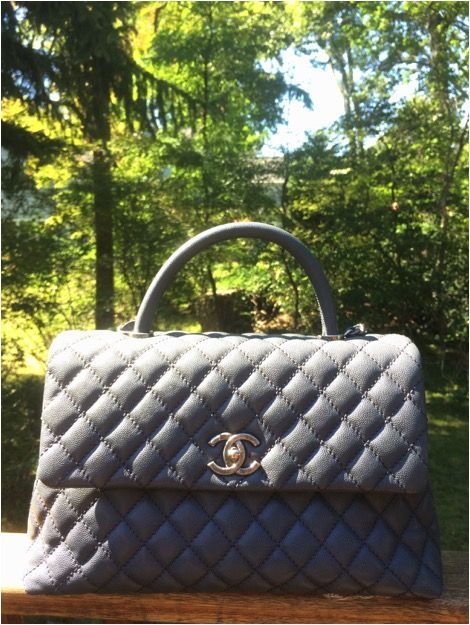 What do you think? Will this satisfy my Kelly need for now? Will I keep the Coco Handle when I finally do get a Kelly?
I guess all of this is contingent on a much awaited arrival of the ever so elusive Kelly. For now, join me in the conversation on BopTalk to discuss my Hermes Kelly versus Chanel Coco Handle debate…
The Coco Handle bag is popping up everywhere! Check out the eye candy below…