As a brand, Hermes lives to serve and satisfy  their loyal consumers. Aside from unmatchable quality, Hermes offers so much versatility and so many choices that the options can sometimes be dizzying! One of the biggest debates in the Hermes handbag world is the "Kelly Sellier versus Kelly Retourne". As we explored in part II of the Hermes series, the Kelly sellier and retourne go through different production processes. However, more importantly these two bags have very different aesthetics and distinct characters. As a recent owner of both the sellier and retourne versions (a very excited one I might add…), I wanted to explore the style and structure conflict more deeply. PurseBop turned to leading Hermes IG fashionistas  to learn about the differences between and individual preferences towards each bag.
Read about their stories and take in all the amazing eye candy to get a better feel about the sellier versus the retourne!
I quote each Hermes fashionista directly…
"When I jumped on to the Kelly bandwagon, I only got them in the retourne style and never considered a sellier.I felt that the sellier looked too formal, and somewhat at odds with my personal style.
I actually got my first sellier because I felt I should have more variety in my collection, and to at least have one sellier amongst all the retournes! Back then, the color I really wanted in a Kelly (crocus) only came in sellier. The first time I got my hands on that baby, I was a goner. I LOVE the look of the sellier, and how chic and stylish it was! Another huge plus point of the sellier style to me is that even with wear, the bag maintains its shape and looks as fresh and pristine as the day I first unboxed her.
A retourne always looks a tad tinier than a sellier in the same size, because the floppiness of the bag makes it look smaller as well as giving it that more casual vibe. In terms of bag space though, retourne holds more than sellier as it not as structured.
I love both silhouettes, and to me, there is definitely a space in my wardrobe for both styles. If I really had to choose only one, then sellier would be my choice due to its versatility. Whatever oufit I wear with a retourne Kelly would work just as well with the sellier, but the reverse is not true." – @orangeholicsanonymous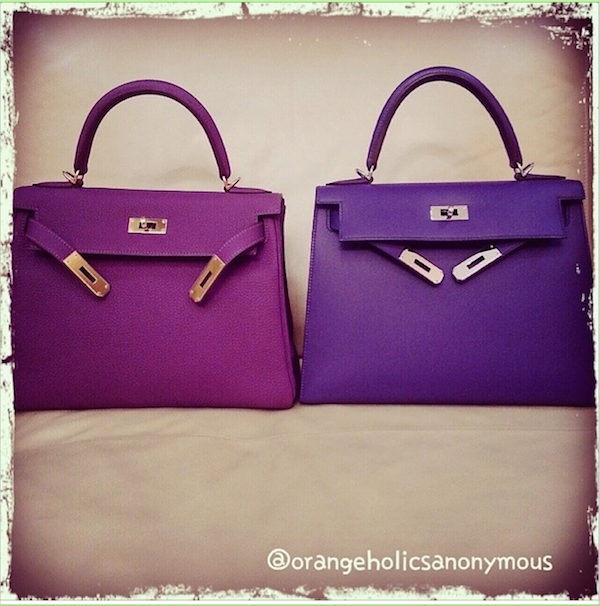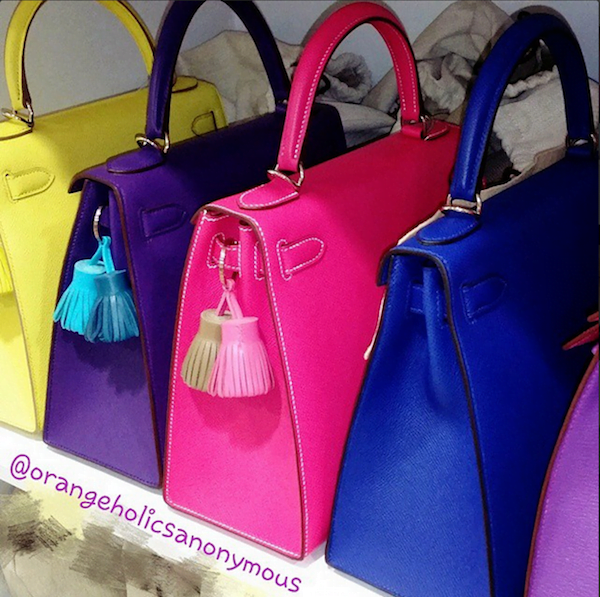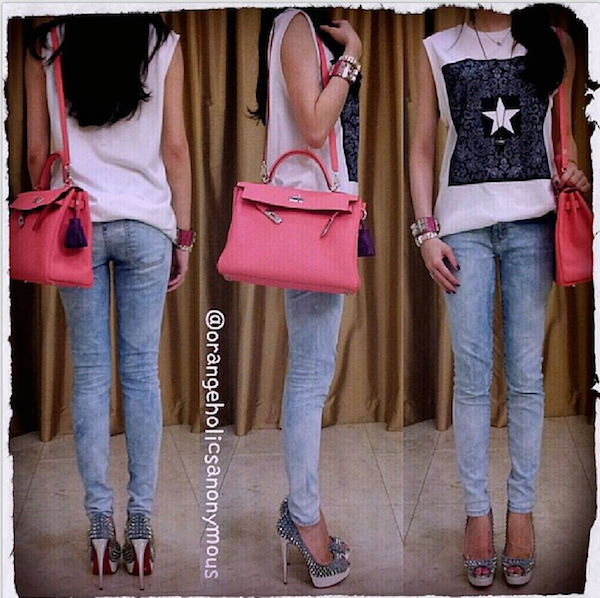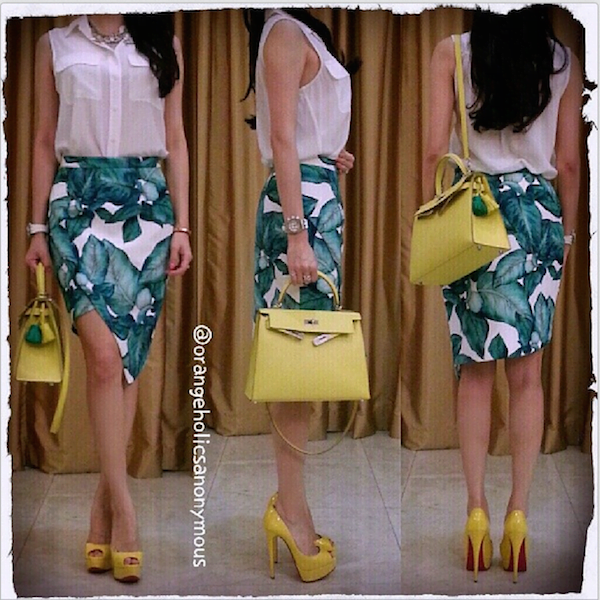 "Love both retourne and sellier styles! Looks wise retourne gives a more casual chic vibe for everyday use and the sellier a more formal and dressier look, which is lovely especially in smaller sizes for evenings out. For retourne, I prefer leather like Togo or Clemence to go with the softer look and for ease of access and use. Box and Epsom both work well for sellier. However, I personally love how the color pops more with Epsom." – @favloves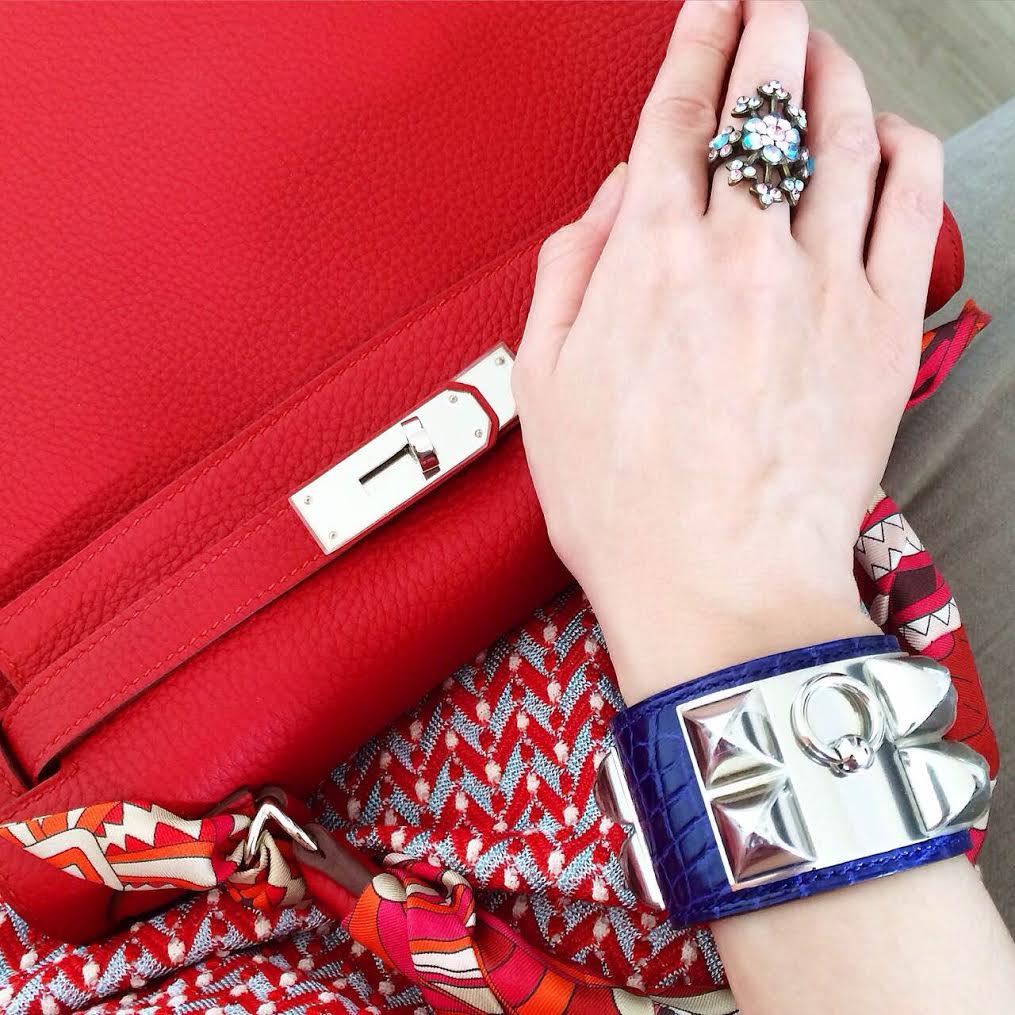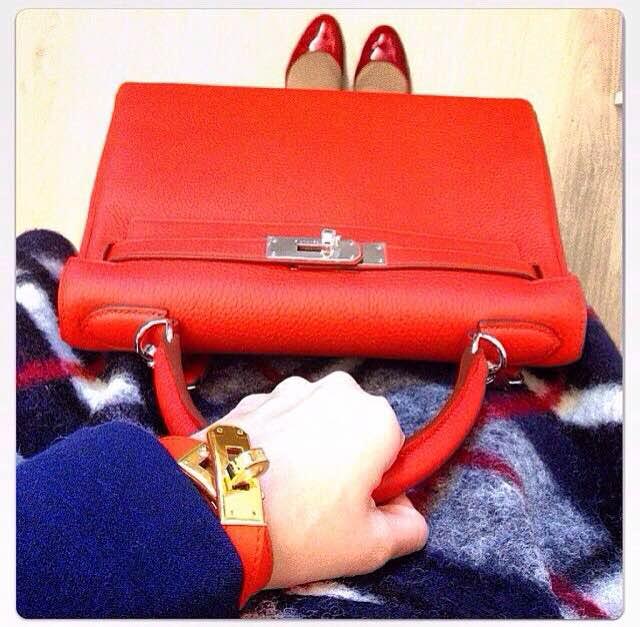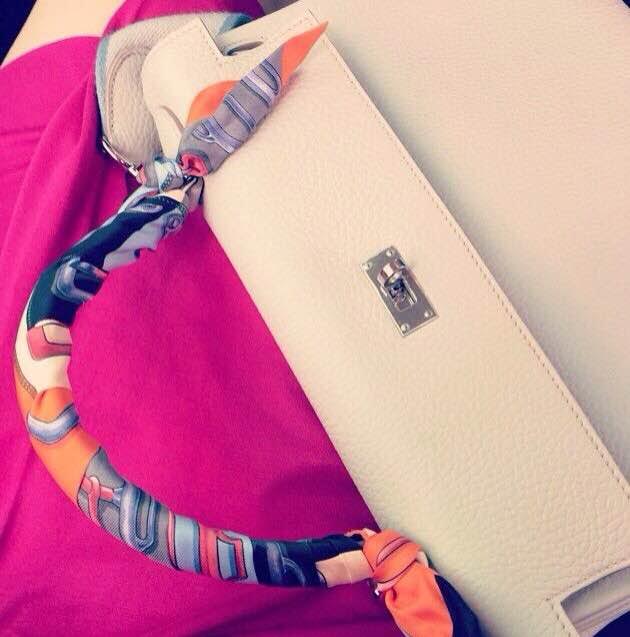 "I love both! The retourne leather is so soft, comfortable, and nearly perfect. I love the texture and the warmth of the retourne so much that I could wear it everyday. Still, there is always something special aout the retourne Kelly that says elegance and grace. Grace was a goddess. I could never compete." – @swedishandstylish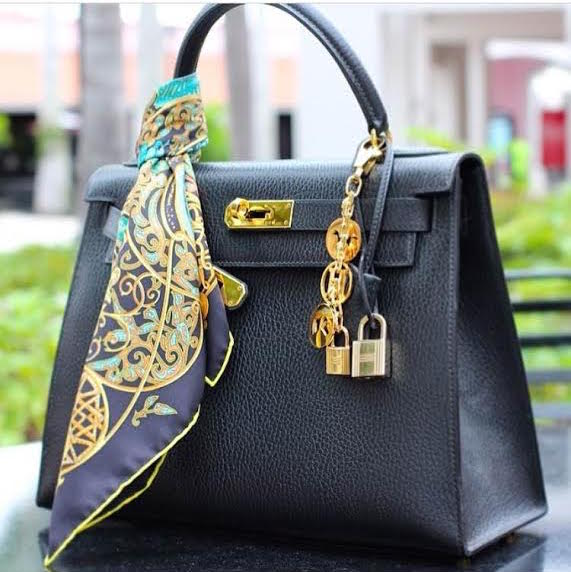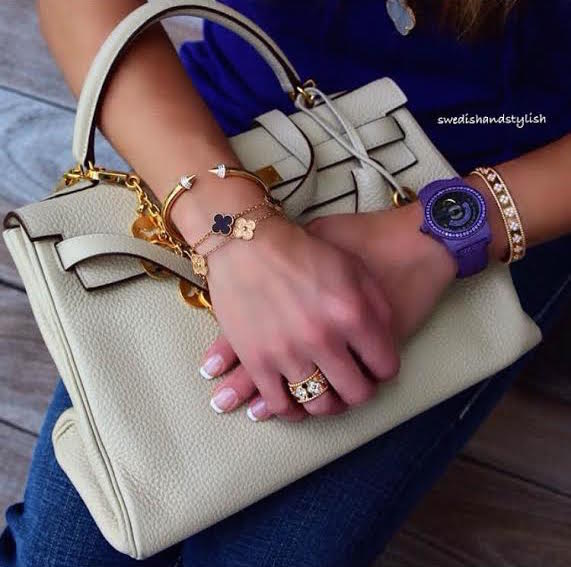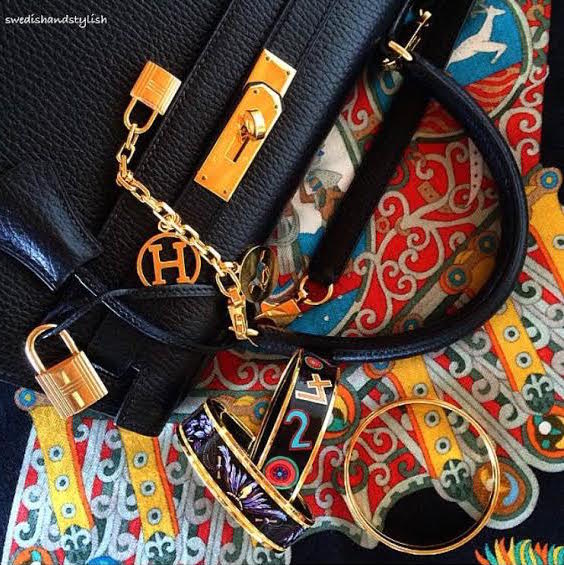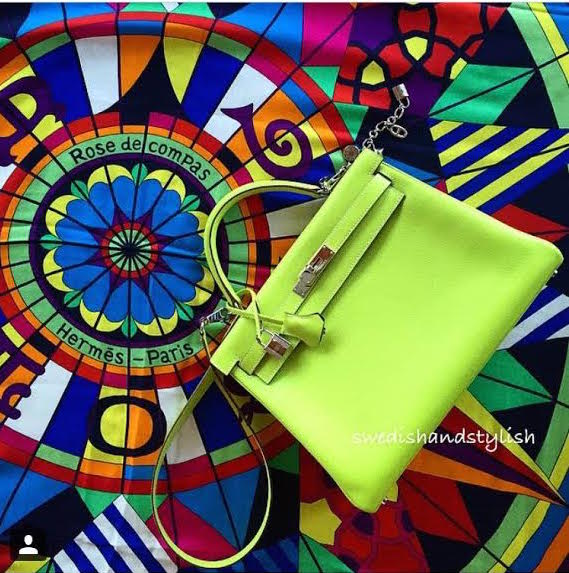 " A Sellier Kelly makes me stand up a little straighter, like I'm about to walk across some stage with all eyes on me. And a retourne Kelly lets me do my usual slouch as I anonymously roam the planet. Different bags, different wattage, different posture!" – @larkiedam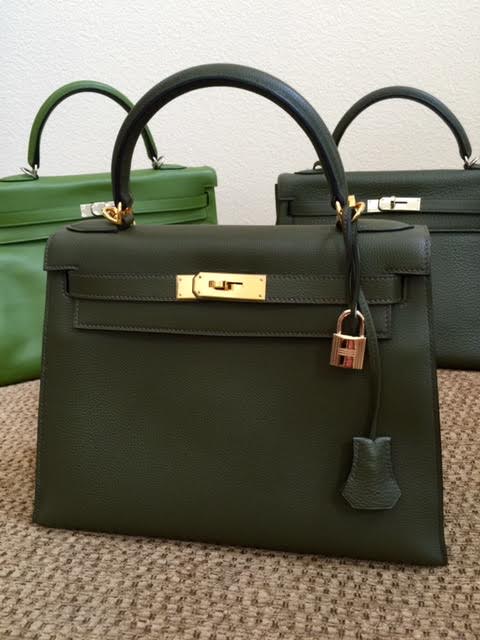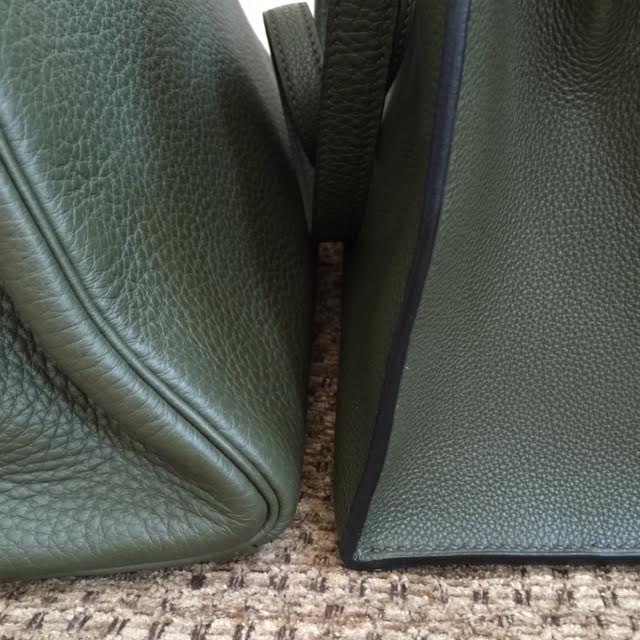 "Although I own both versions, I prefer the classic Sellier version. The Kelly Sellier has a more structured shape with rigid corners and exterior stitching with no visible piping. The result is a stiffer, sharp edge shape.
Retourne in the other hand, although more casual in the nature, has a more relaxed shape. During the manufacturing process the bag is turned inside out. The result is a softer look with rounded edges and visible piping. The stitching on a Retourne is on the inside. This means that Retourne styles have a tendency to slouch, making it perfect for traveling." – @mukkidiekonigin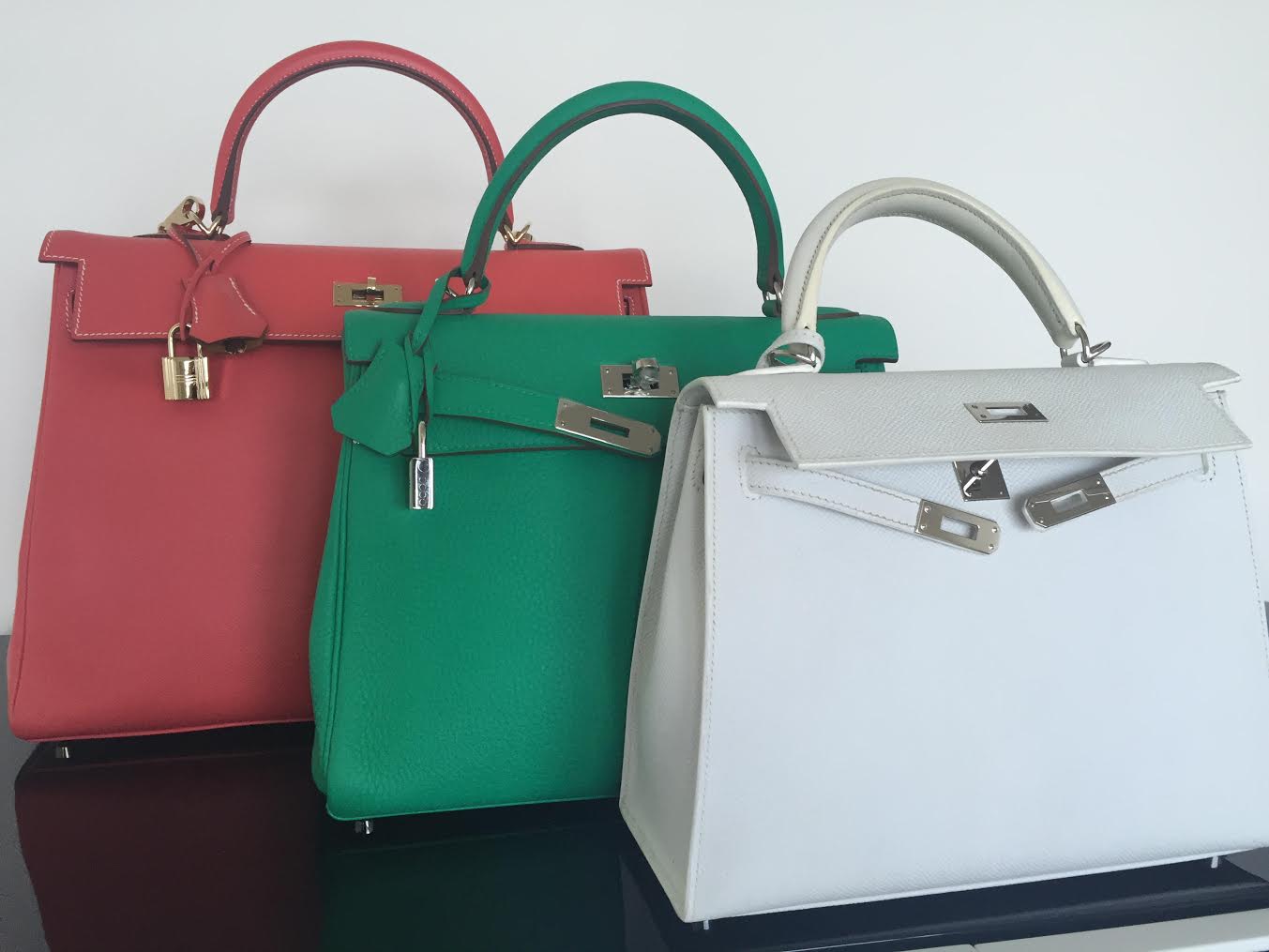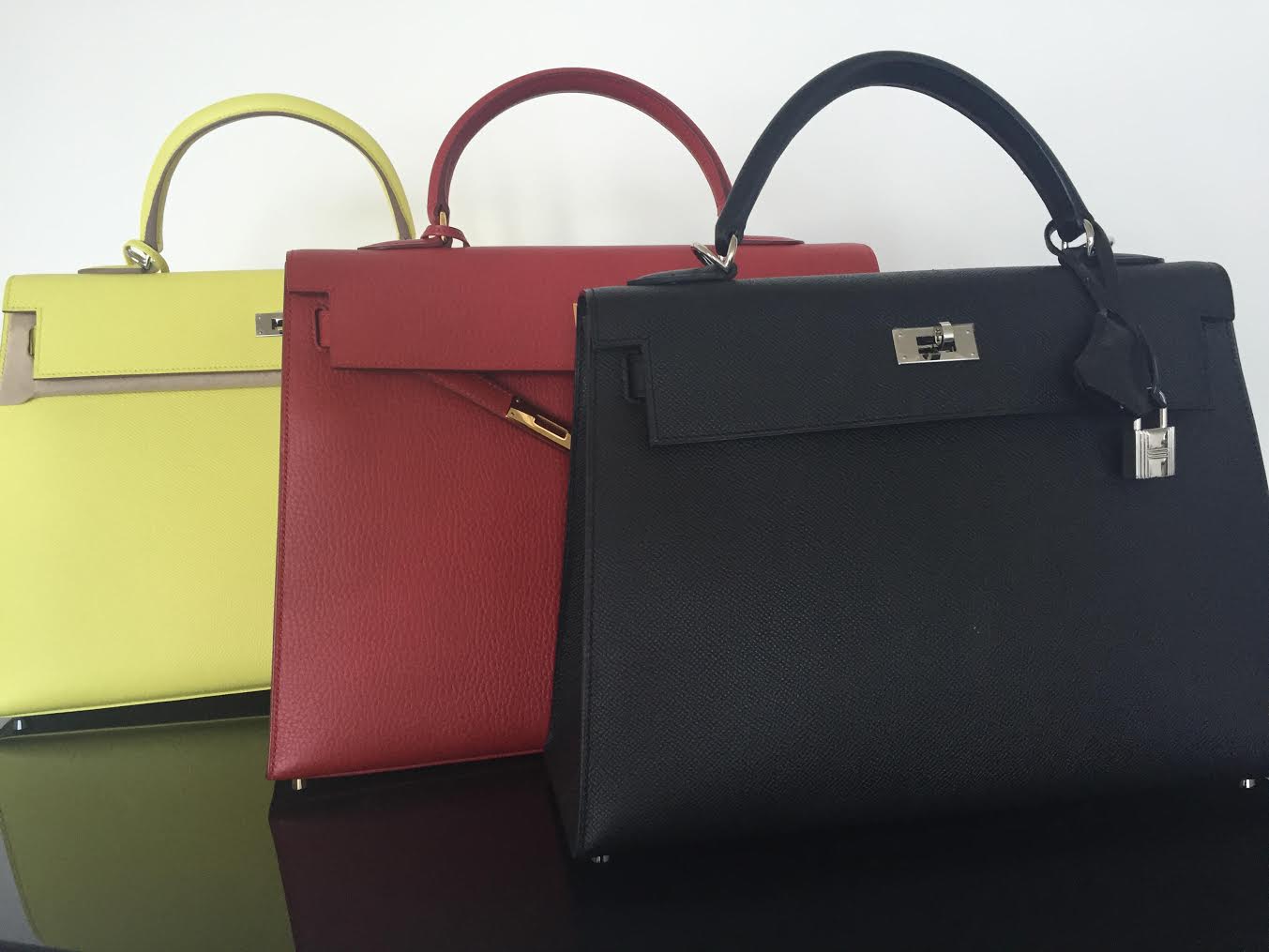 "I've always liked retourne better because its casual feel. Now that I have gotten sellier I love both truly. Sellier has a very classy old style look to it and therefore I find it more timeless. I just want to dress up with it! Retourne Kelly is more of an everyday bag." –@panthere_instyle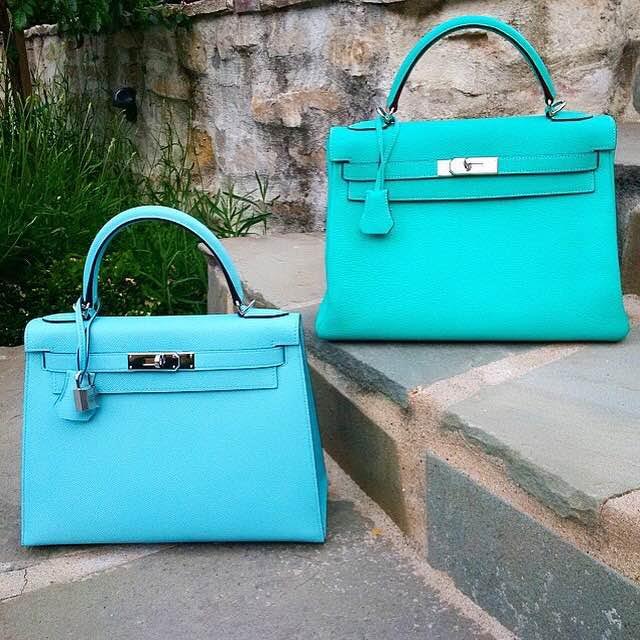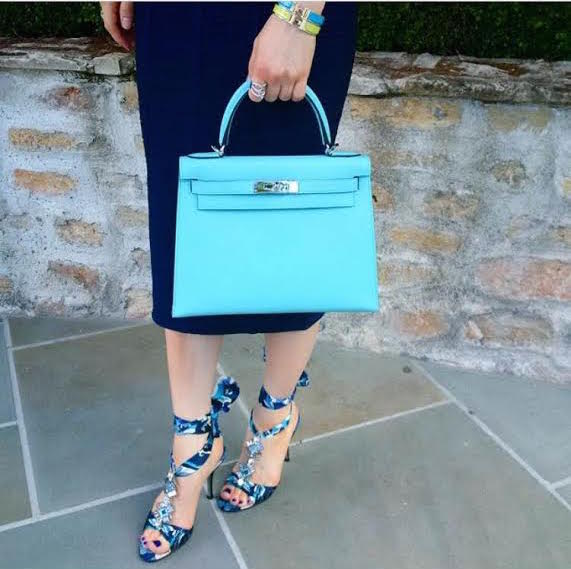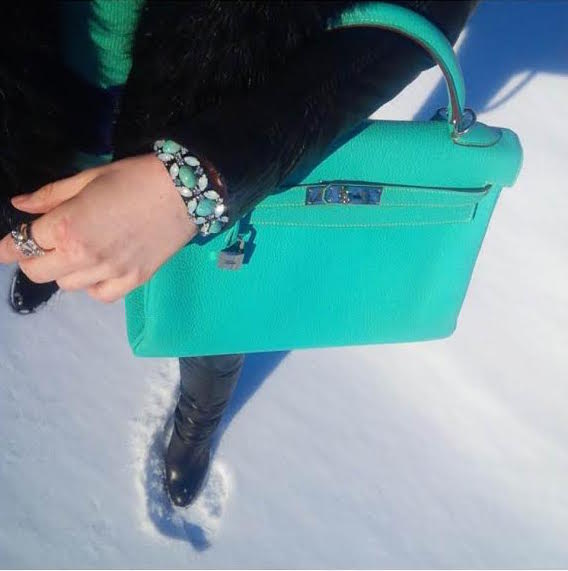 "The first time I really noticed the grace of Kelly bag was when I visited Monte-Carlo for the first time. I saw a picture of Princess Grace Kelly and Prince Rainier of Monaco and she was holding her Kelly Bag. At this time I was 100% a Birkin girl, but this picture of Princess Grace changed everything. I love the understatement and the pure elegance of a Kelly bag, and in my opinion, the sellier box leather is the really "classic" one that I will always associate with amazing Grace Kelly. Nowadays, I feel pretty balanced between the Kelly and the Birkin." – @nadjasnowflake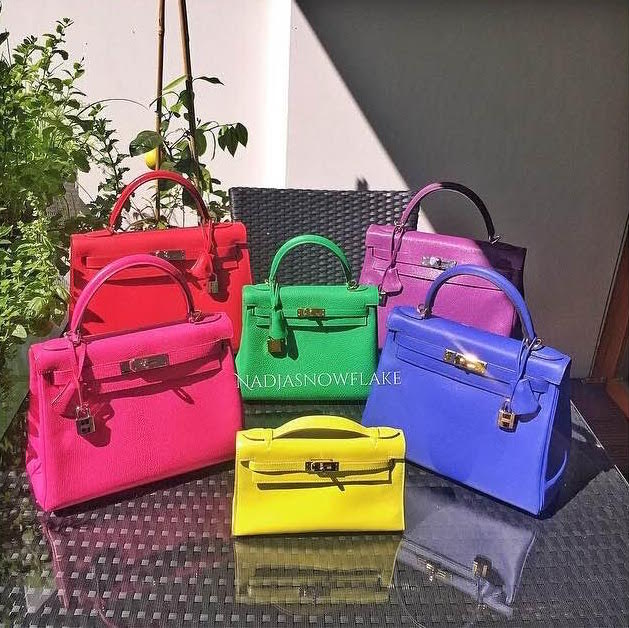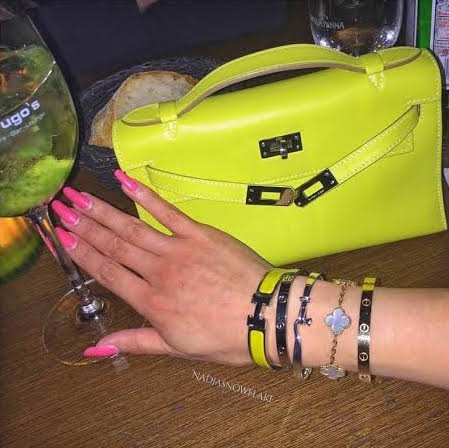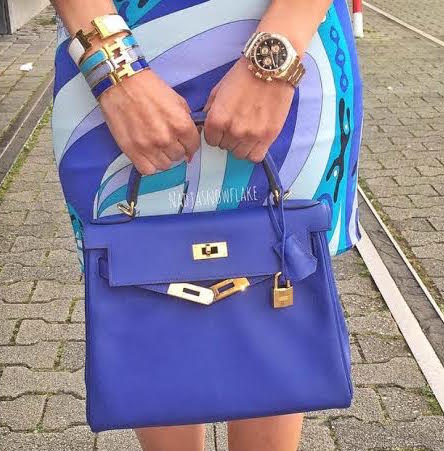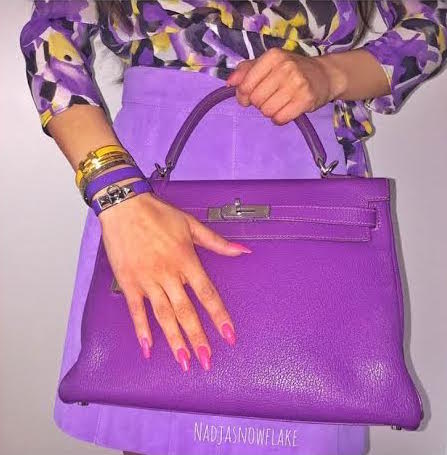 These lovely fashionistas have spoken, and now the question goes back to YOU! Which do you prefer, the Hermes Kelly Sellier or Retourne?
I welcome you to join our conversation on BopTalk and be a part of our picture journal by sharing your Kelly shots and thoughts…
CLICK HERE to join #PurseBopsGoneKellyCrazy Journal & Debate
Love PurseBop
XO
(This is only part I, so if you are interested in sharing your Kelly Love, please contact me…)