After months of hibernation and anticipation, I overheard travel plans being made frantically and my name in the midst of it all… Since my departure from the Chicago Hermes store and my initial introduction to the charming PurseBops, all things had been mum.
All I remember distinctly was that I was to commemorate a specific event for Miss PurseBop, but the exact details were unknown. I witnessed the glee and excitement that Miss PurseBop expressed when I was unveiled  from my herringbone dust bag and I knew that I was going to a loving home (click here for Part I of the reveal).
I heard that I also had a few other Hermes siblings…
I was all ears, trying to gather any information on the exciting travel plans being made, when suddenly I caught a few  words. My heart skipped a beat. Miss BopTalk's first trip was going to be to Canada!
How lucky can a girl get… Imagine of all the lovely bags she has to name after the launch of her new platform, she chose ME to be called Miss BopTalk!!
I was prepared for travel with loving care.
Something unusual happened that I didn't quite understand at the time. Miss PurseBop was taking pictures of me, in the carry on,  with my box, then without, in my dust bag, hmmmm…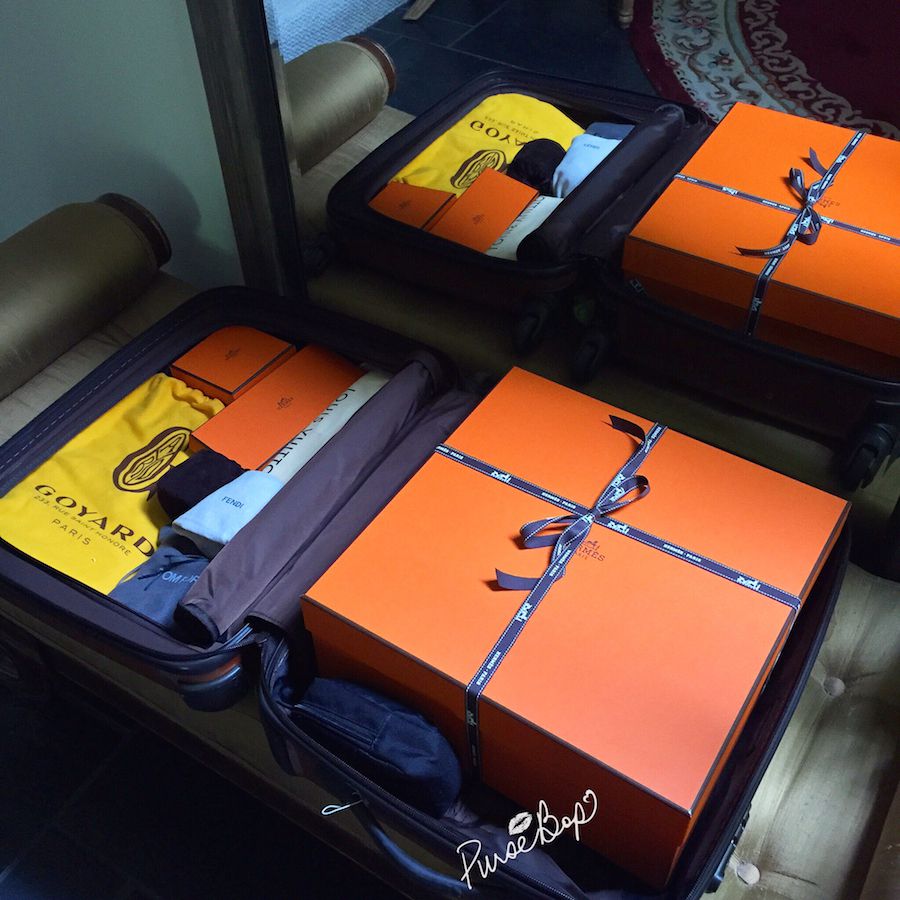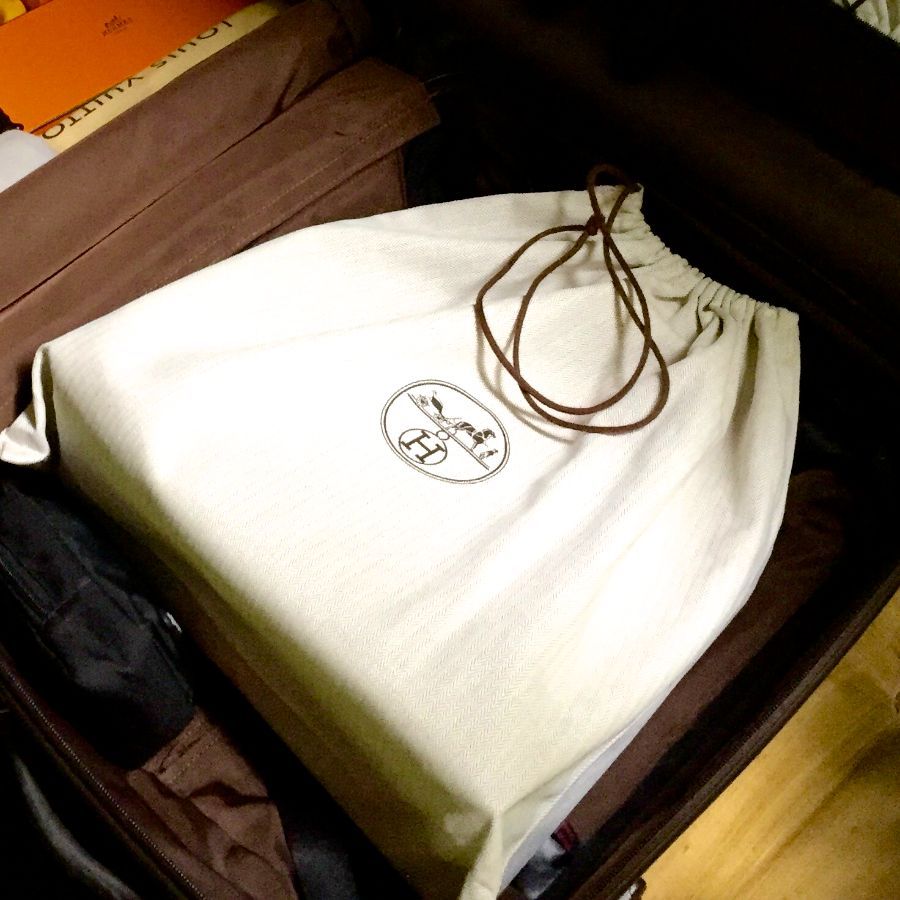 I got a chance to peek at our boarding cards and that's when I learnt of our final destination: YOW… We were off to Ottawa, the capital of Canada! Miss PurseBop's younger sister lives there so our purpose was two-fold, visiting family and taking ME to the Canadian Tulip festival for my REVEAL photo shoot!!! I could only imagine the loving envy of all my Hermes family members back home and in Paris.
We arrived safely and everyone was so excited and warm. Miss PurseBop's sister was eagerly waiting to meet me.
We set out towards the tulip gardens at around 4 just in time for what photographers call the golden (or magic) hour. It's that one hour before sunset when the lighting is just perfect. We were 4 of us in total, Mr. & Mrs. PurseBop, their 13 year old nephew and myself.
The tulips were magnificent near Dow's Lake but I overheard PurseBop saying that she wished they had come a few days earlier as the tulips were fading and on their last days blooms. But my beauty made up for that ;)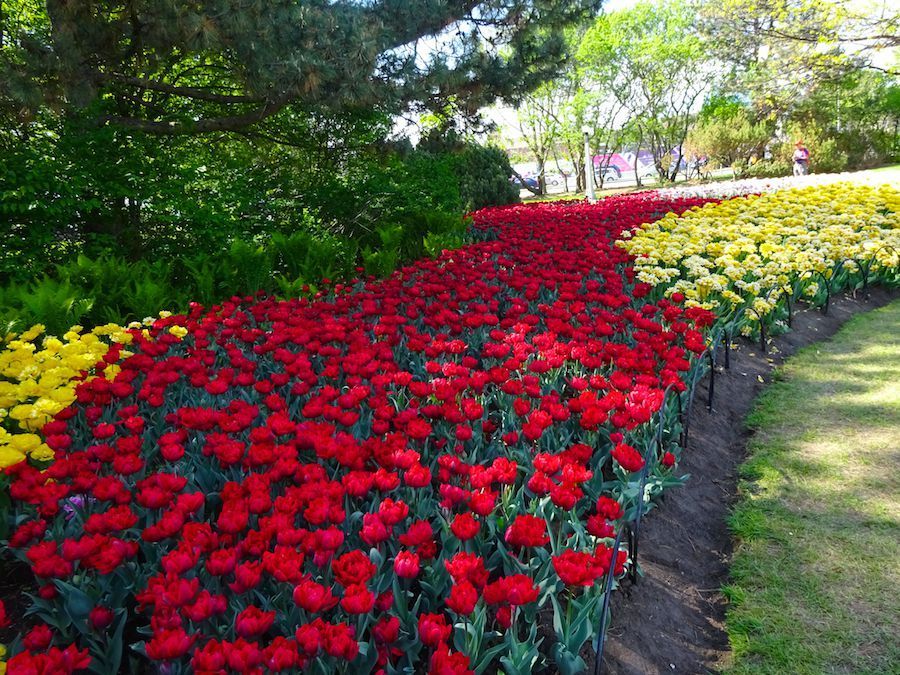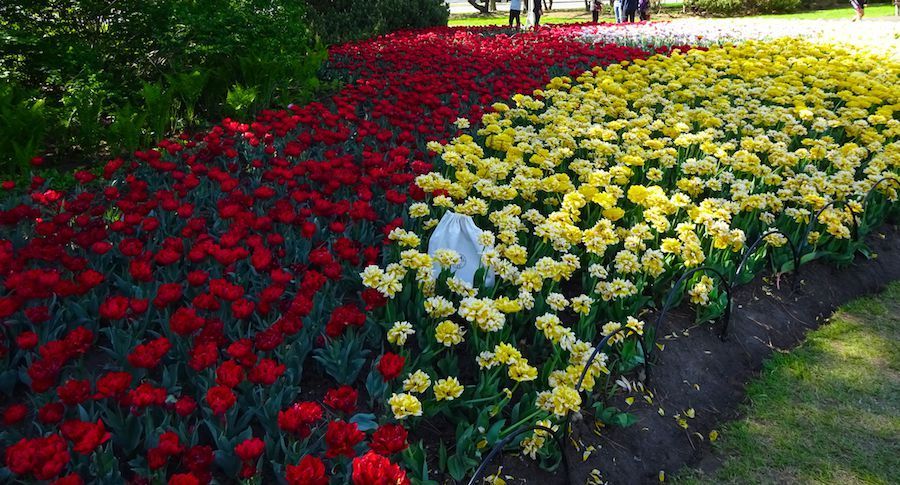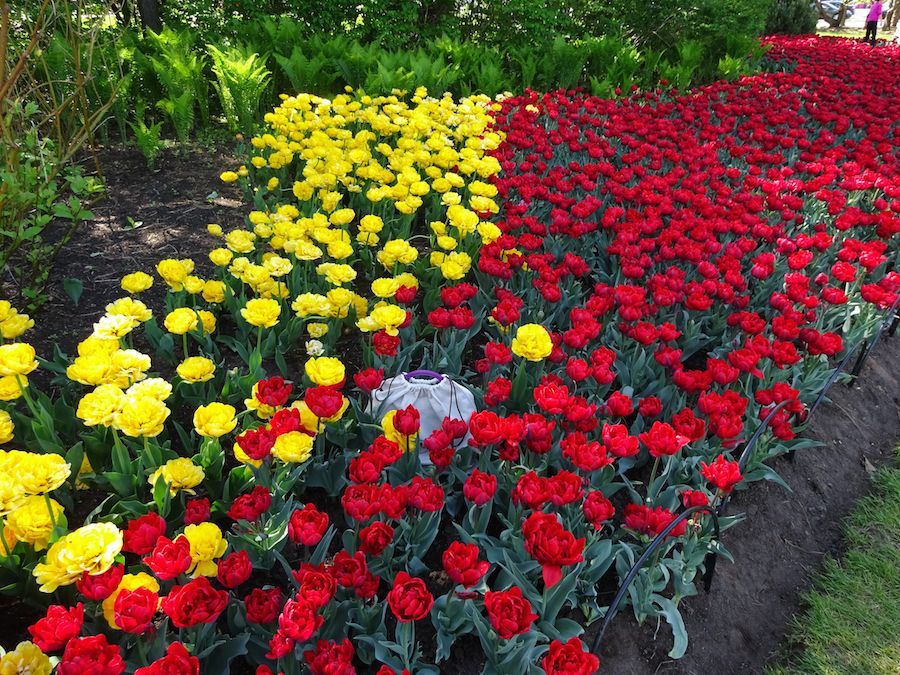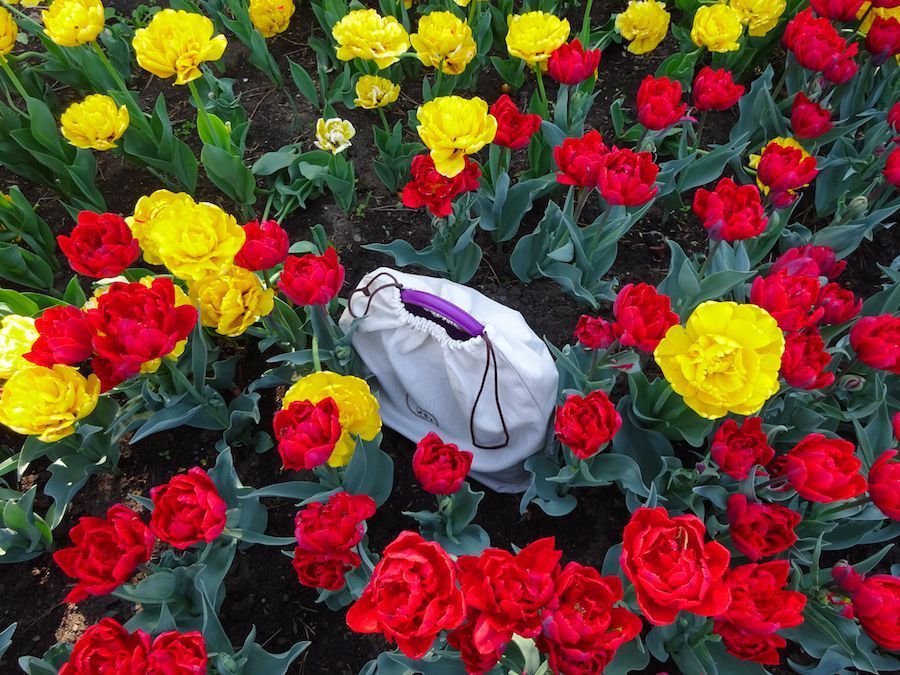 Her nephew was the perfect assistant, gently placing me in the beds and then clearing the spectators. It was really all very cute. I felt soooo special. PurseBop is a fearless photographer and will do just about anything to get the right shot.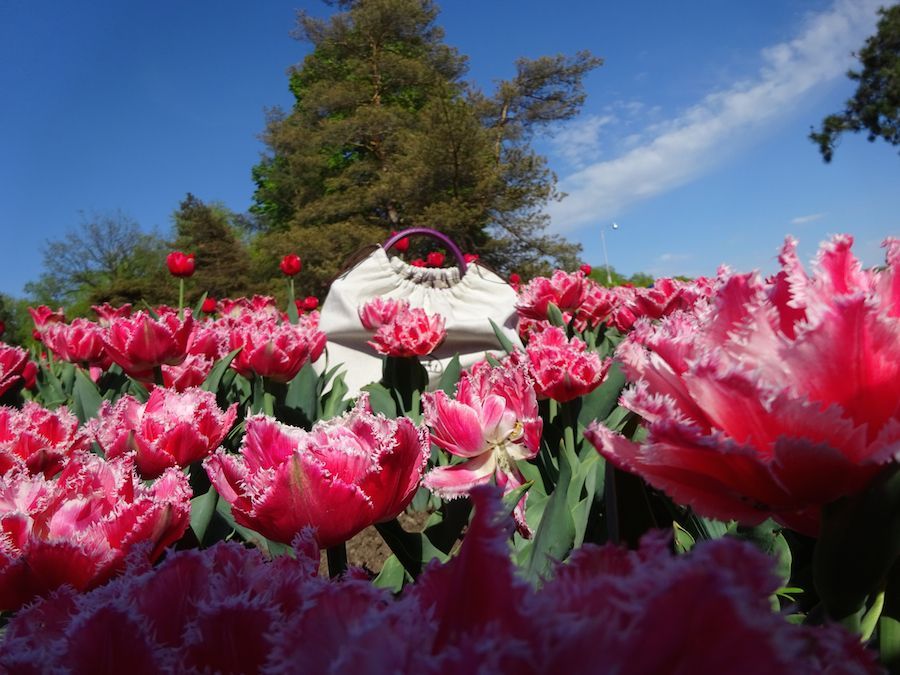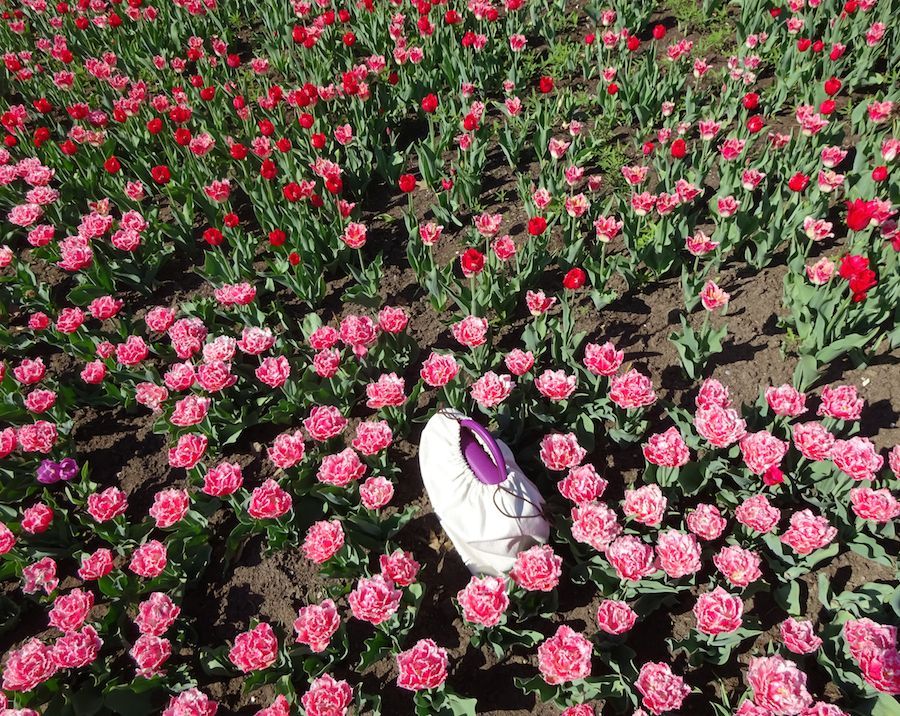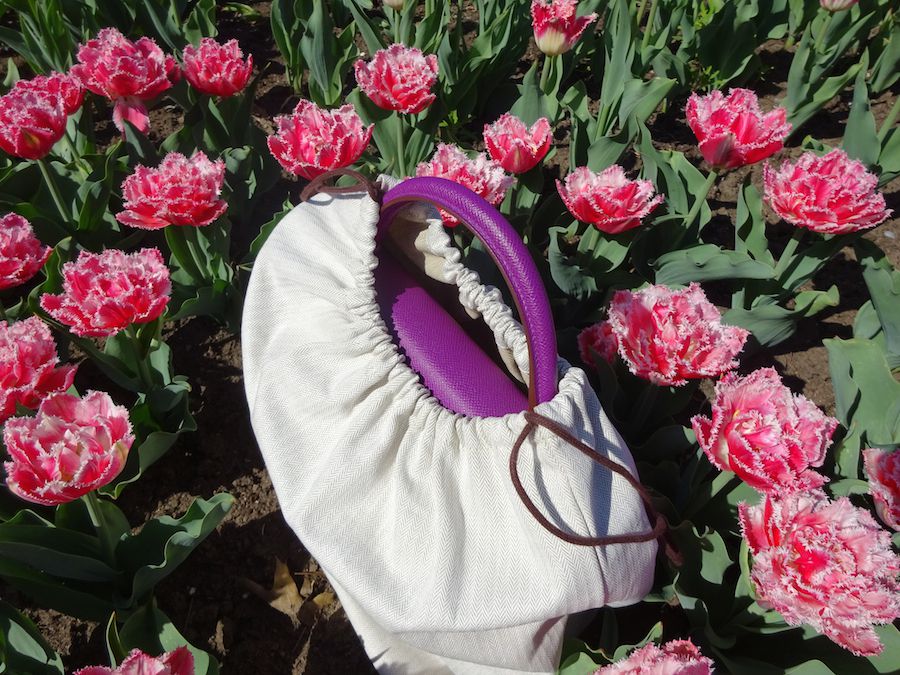 We moved around quite a bit to capture a little of 'moi' in every variety of bloom, we did myriads of shots to catch my every little detail…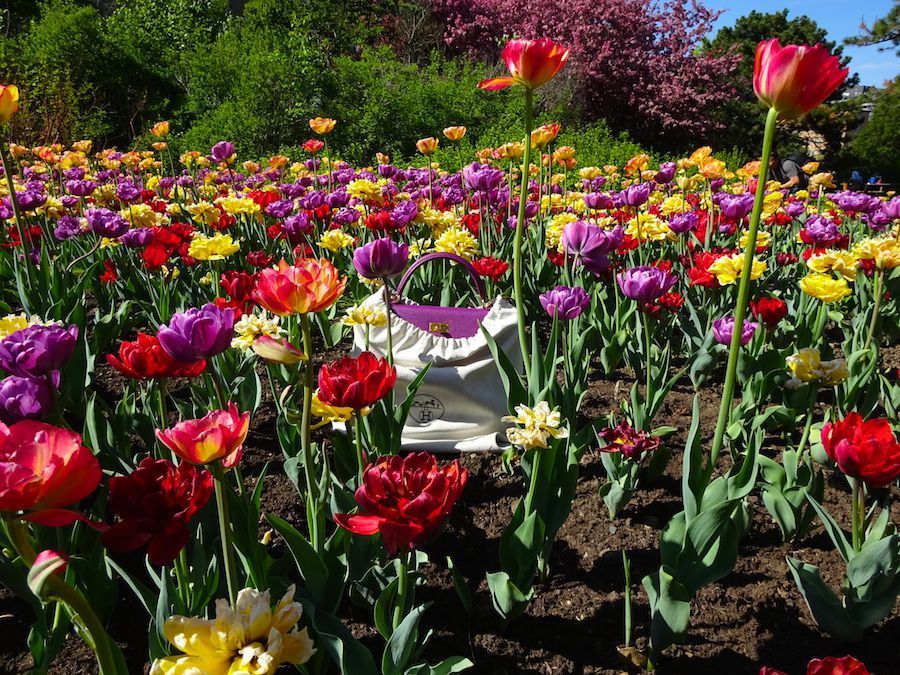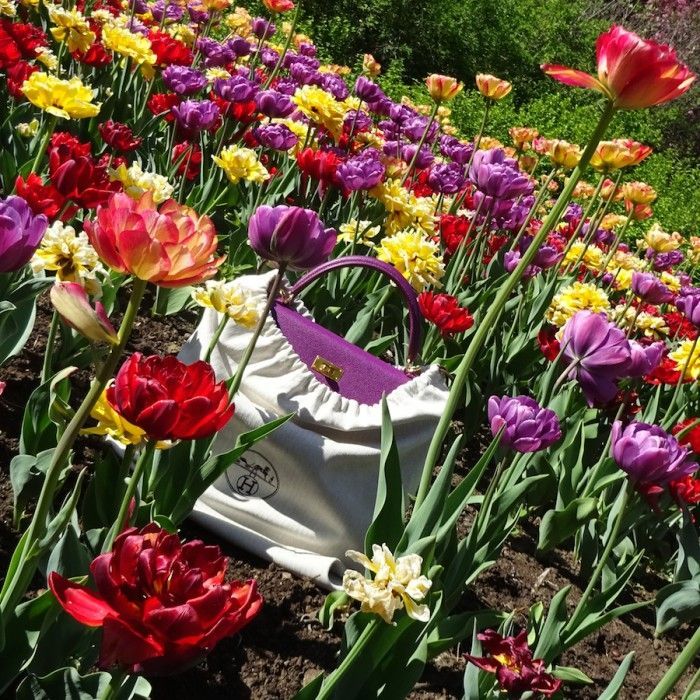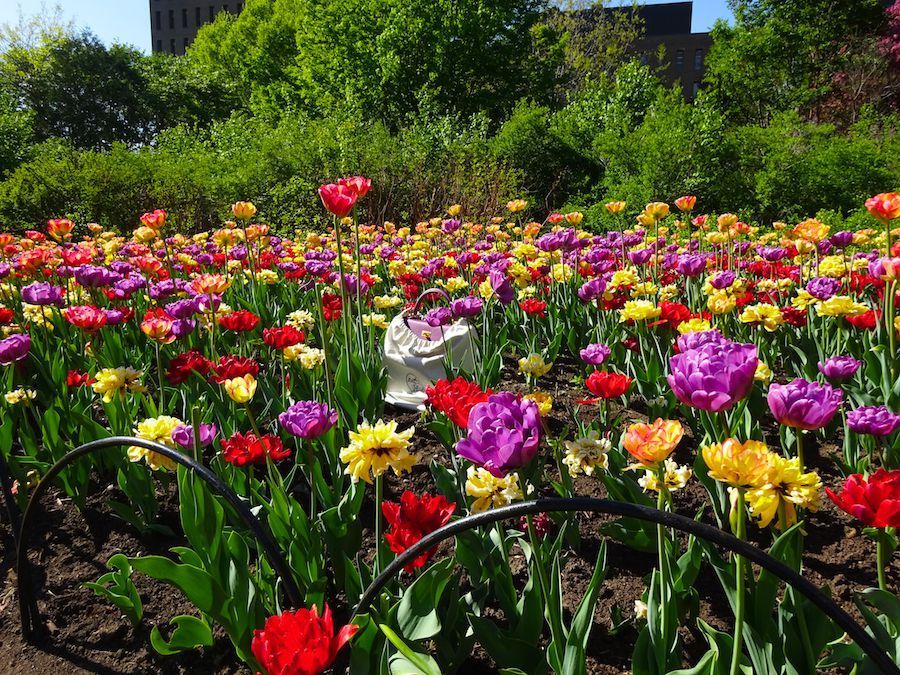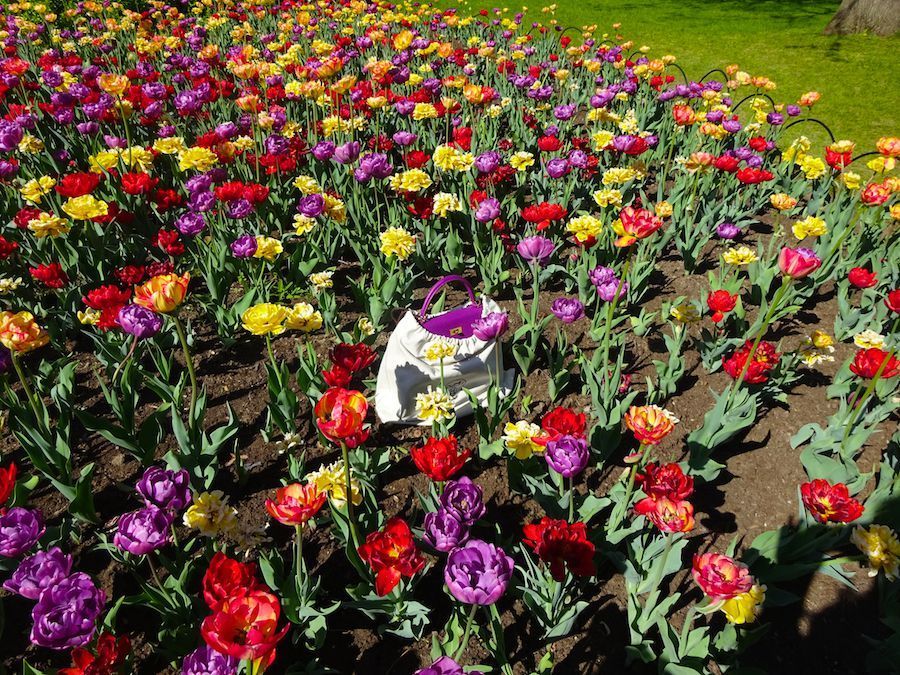 êtes -vous prêt à me rencontrer ?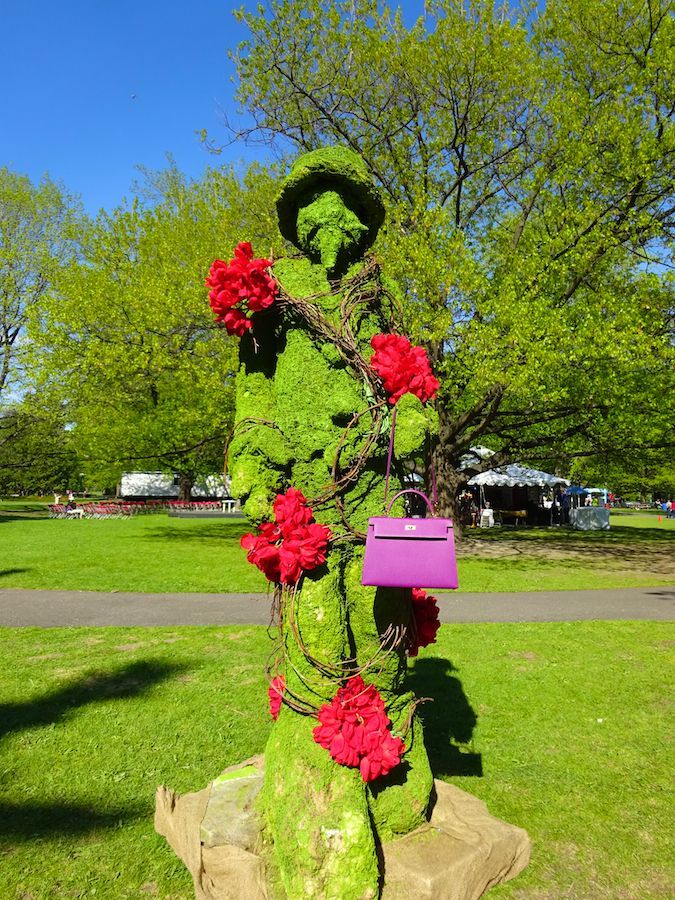 Miss PurseBop even let me hang around in the gardens where I was the envy of every passerby. I felt like a celebrity with paparazzi flashes going off everywhere!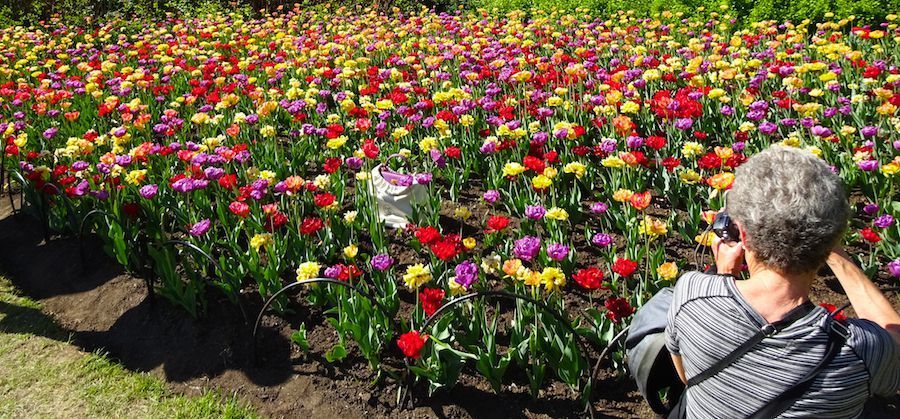 As we strolled through the gardens, I learnt about the significance of the Canadian tulip festival…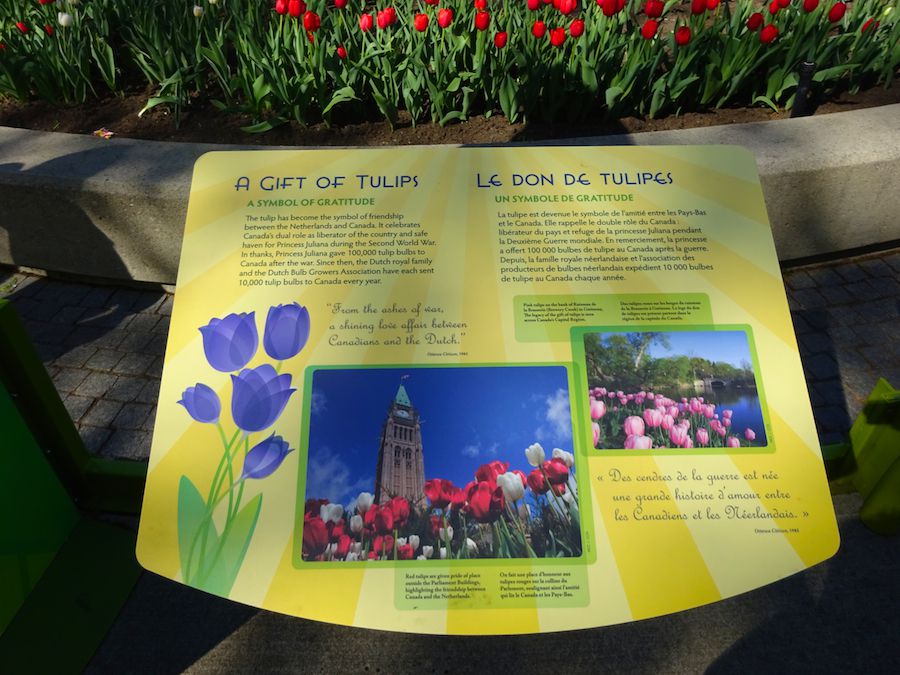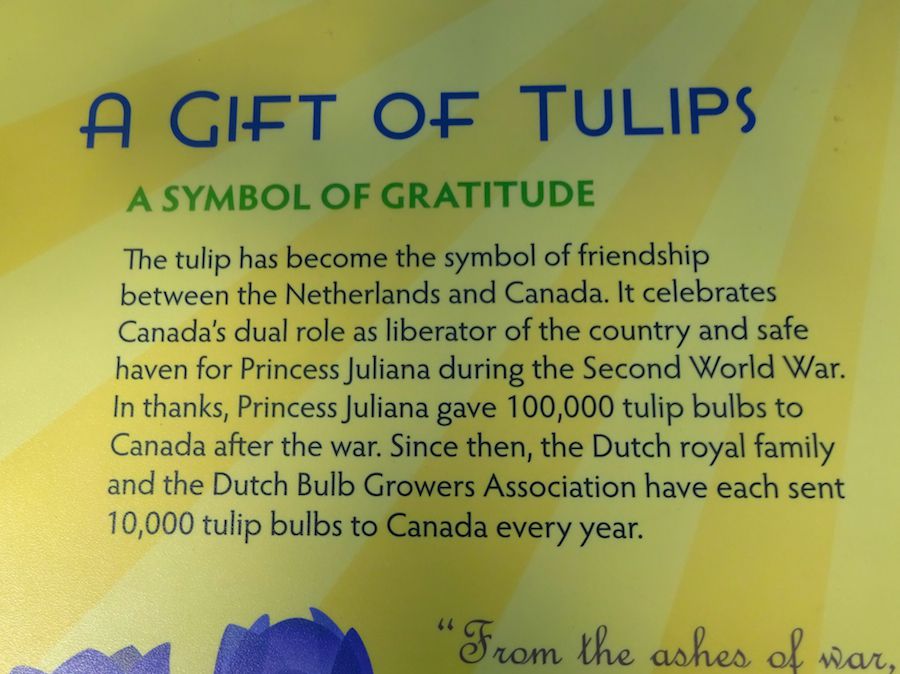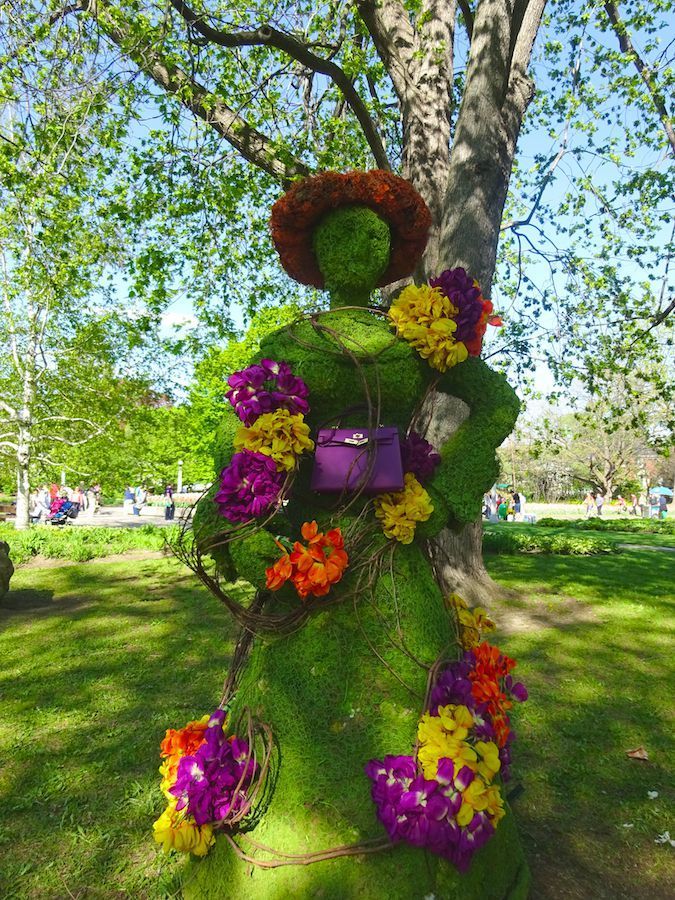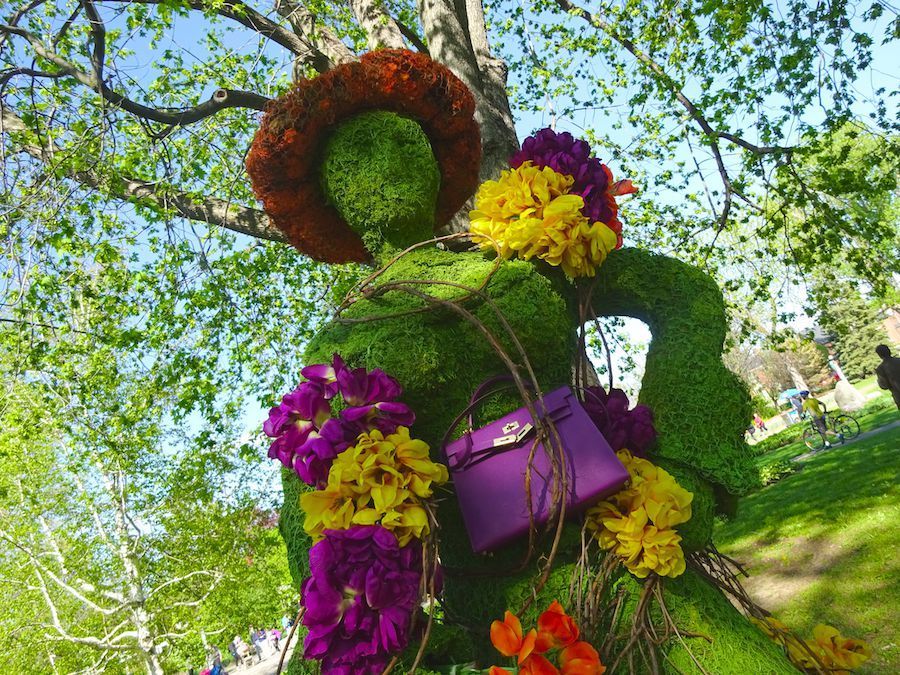 Next stop was Parliament Hill…for a history lesson and to rekindle memories.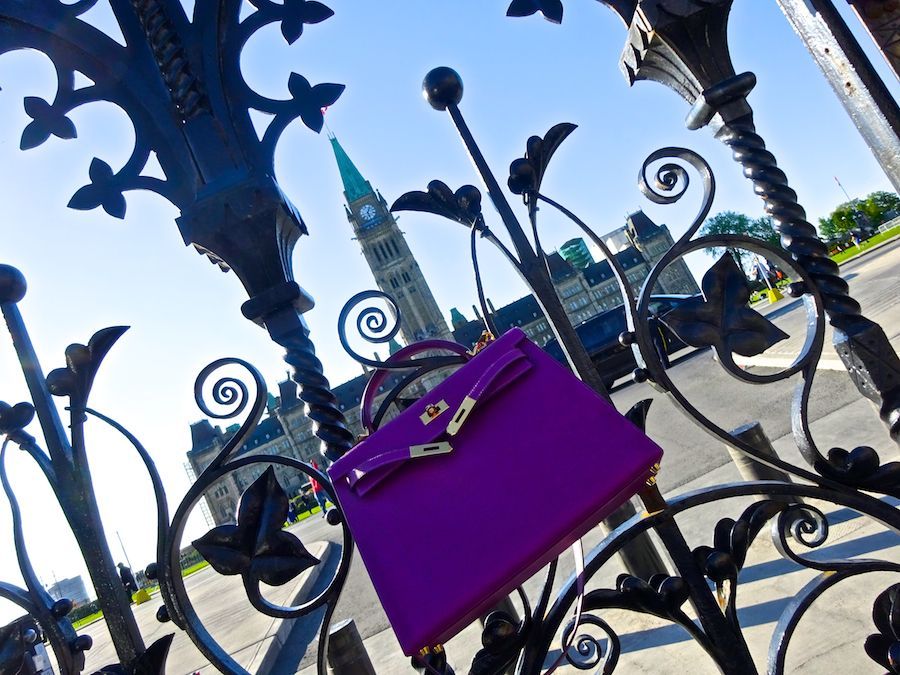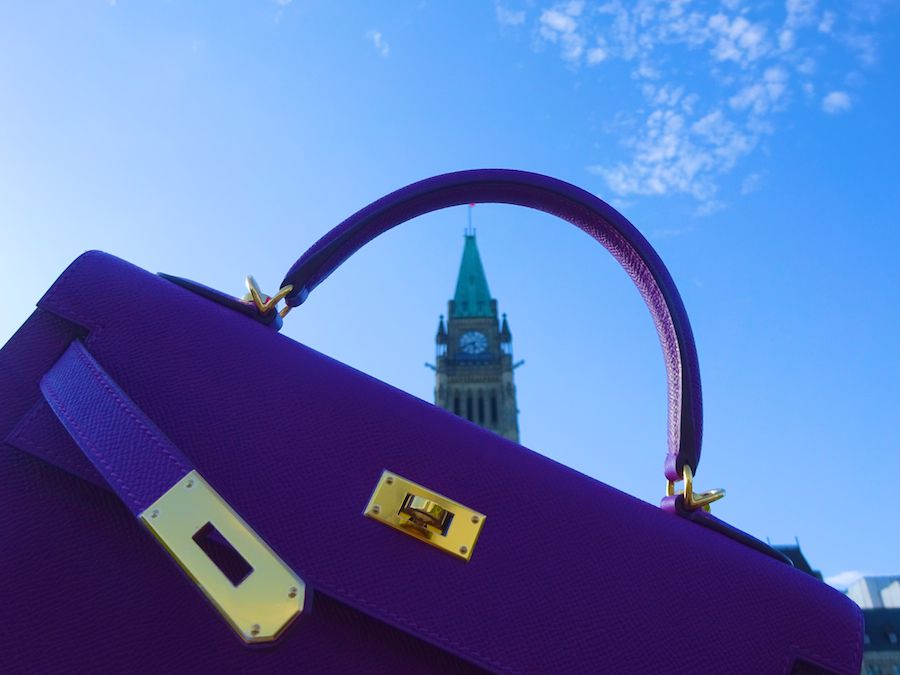 1867 marks the Confederation of Canada.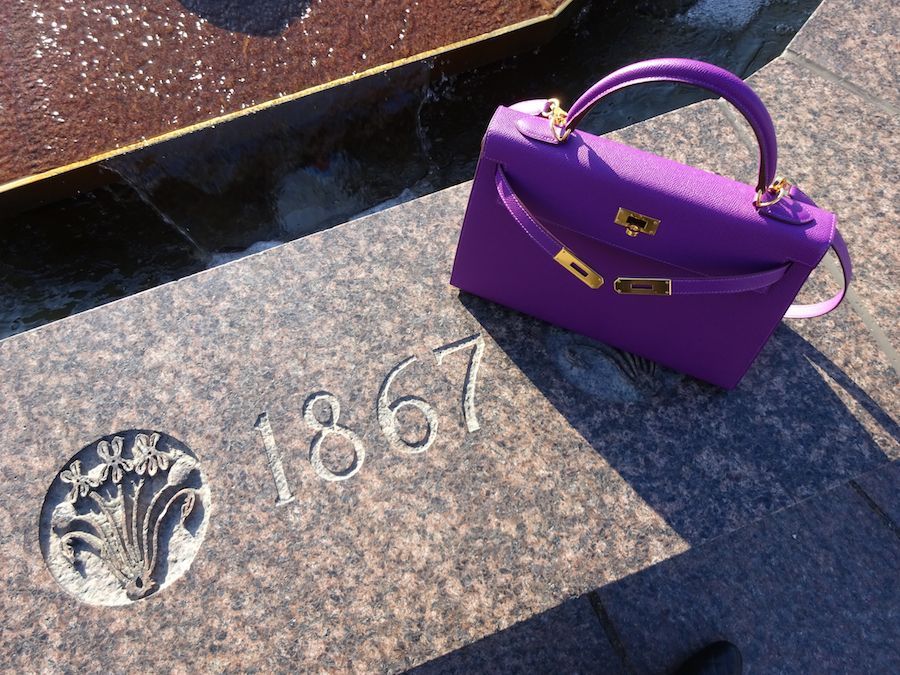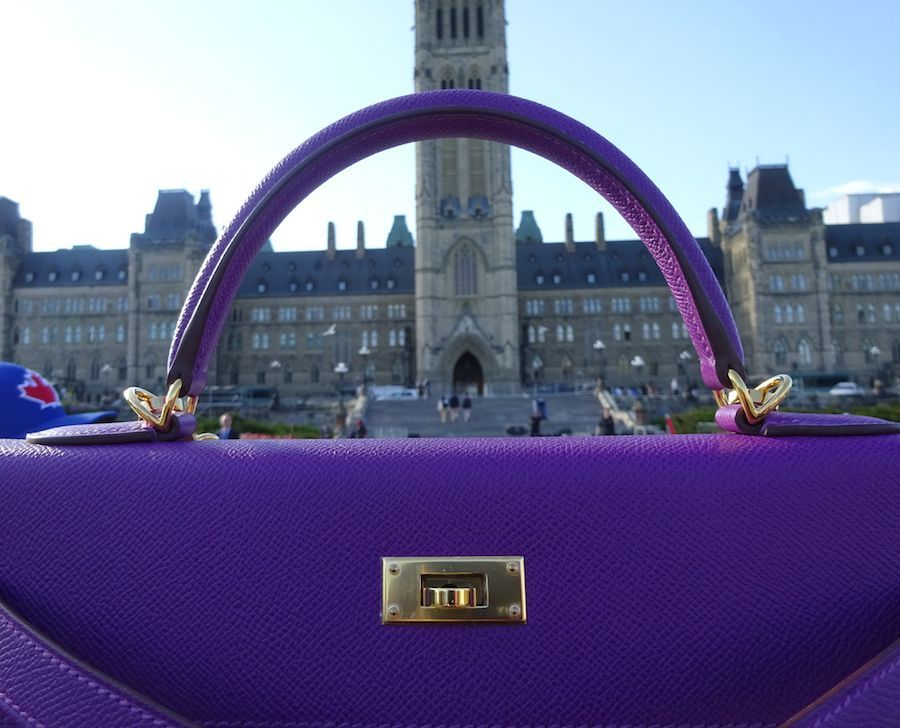 We walked to the back of the Parliament to see the magnificent views of the Ottawa River and the Quebec border, images PurseBop had etched in her mind from childhood visits with her parents. We stood in the same spot where she remembered standing on her tippy toes and peering over the big iron scrolled gates.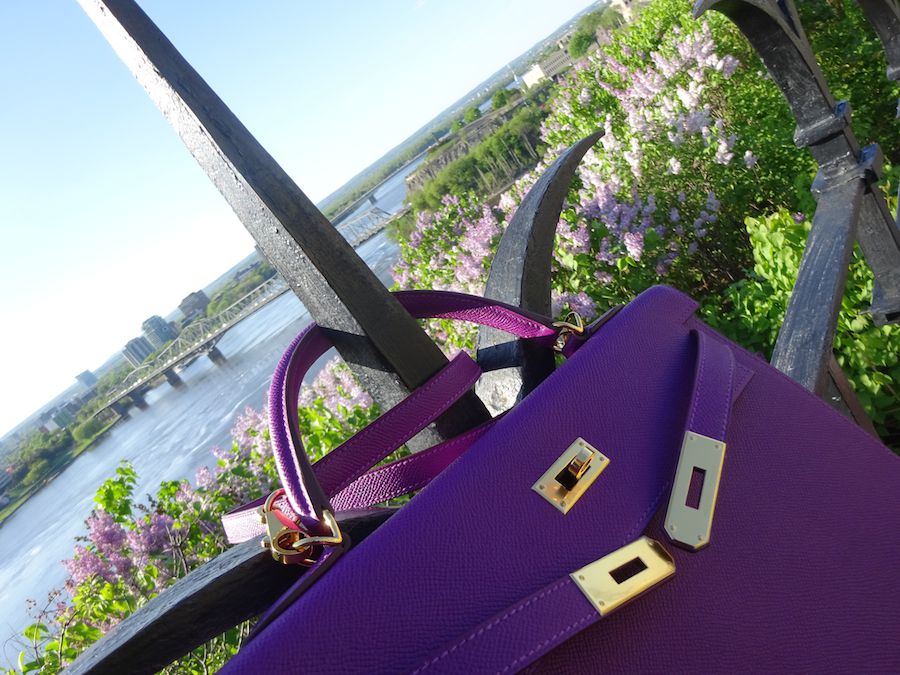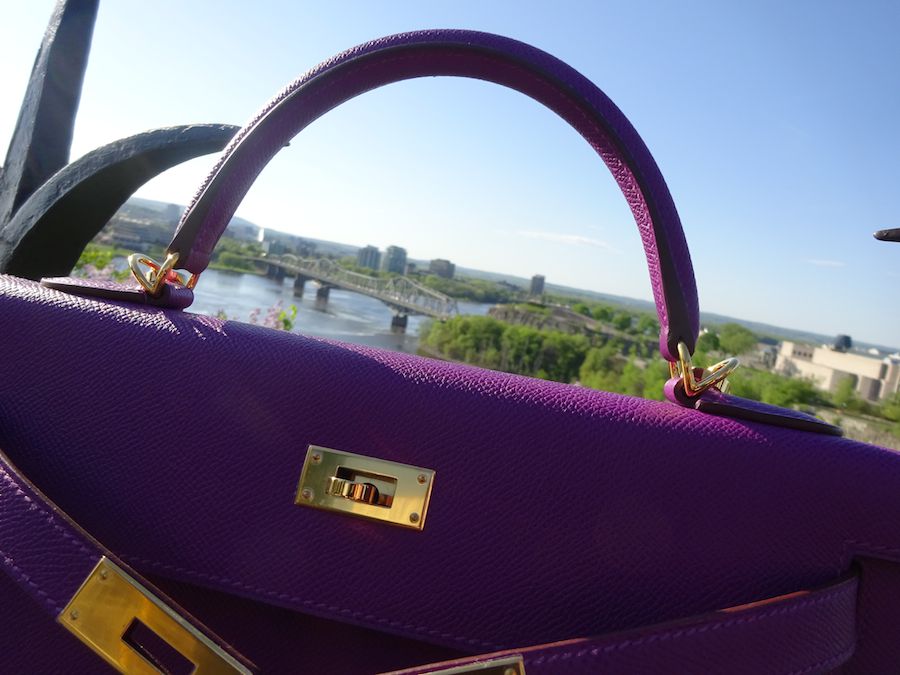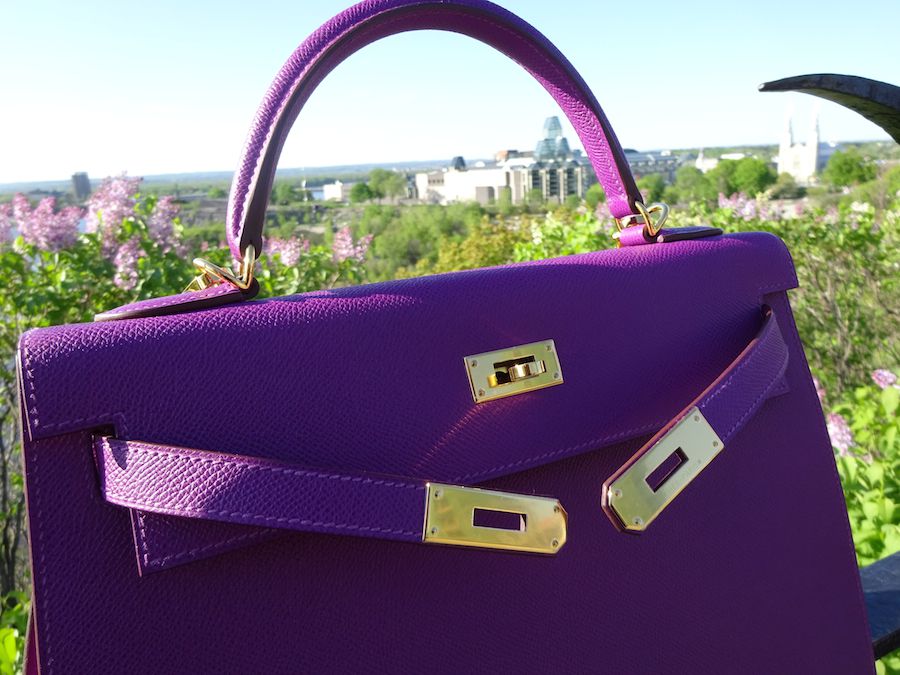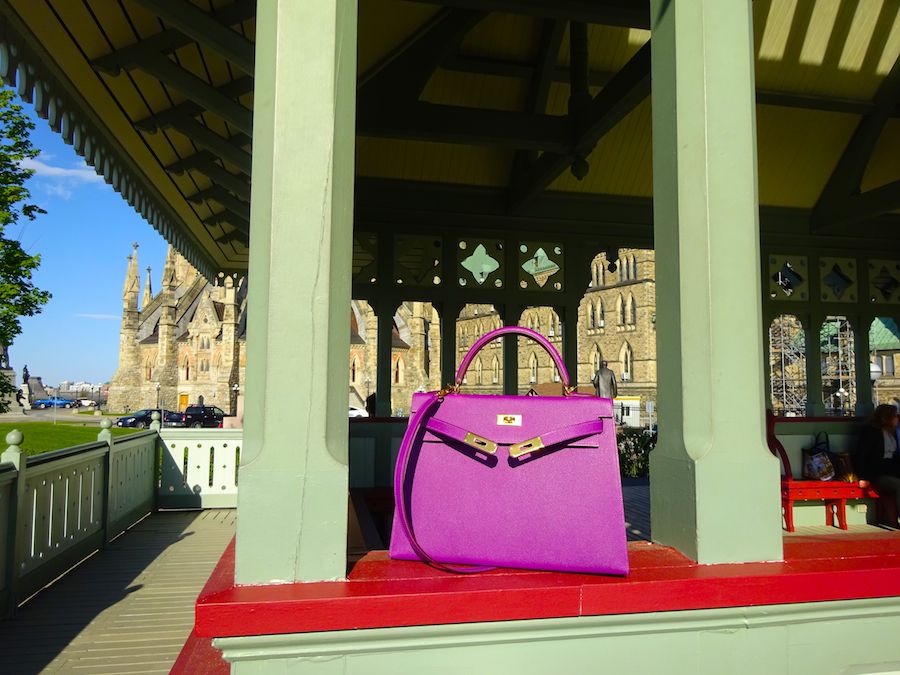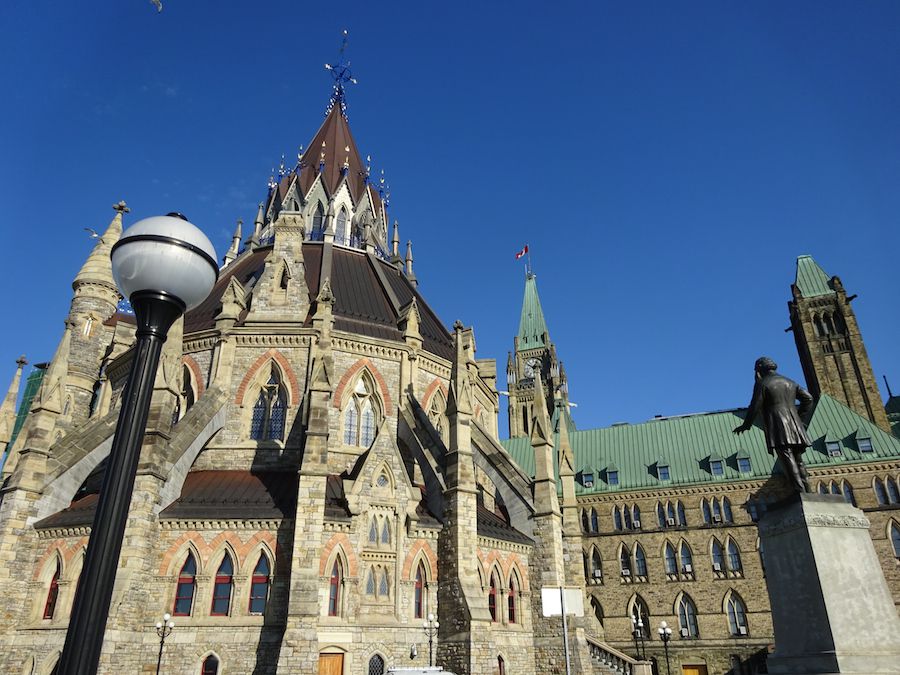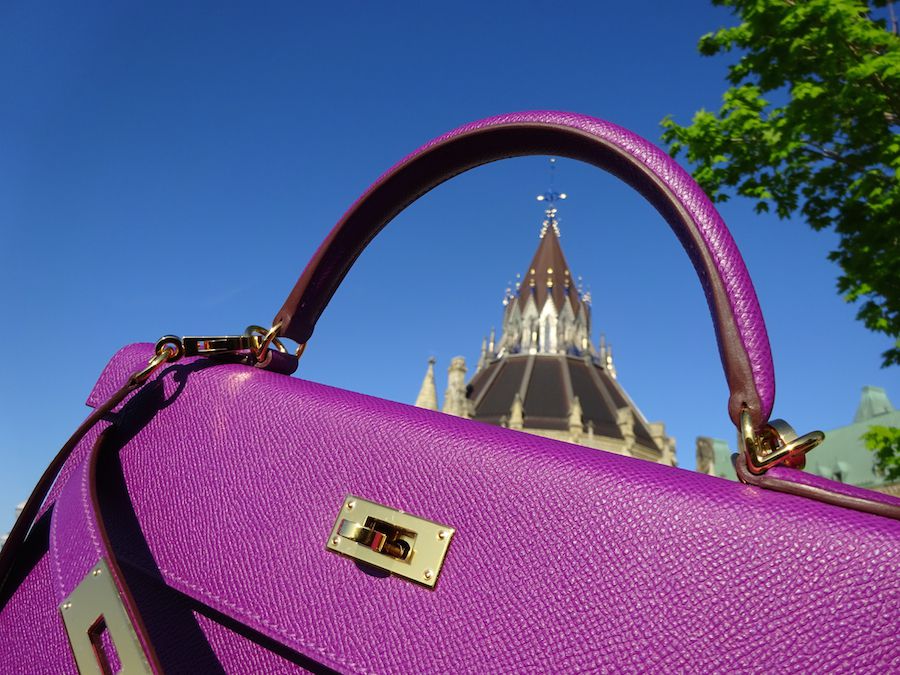 The sky color against my skin perfectly complemented my visage. My belts and buckles shone bright and twinkled in the sunlight. I was like a movie star…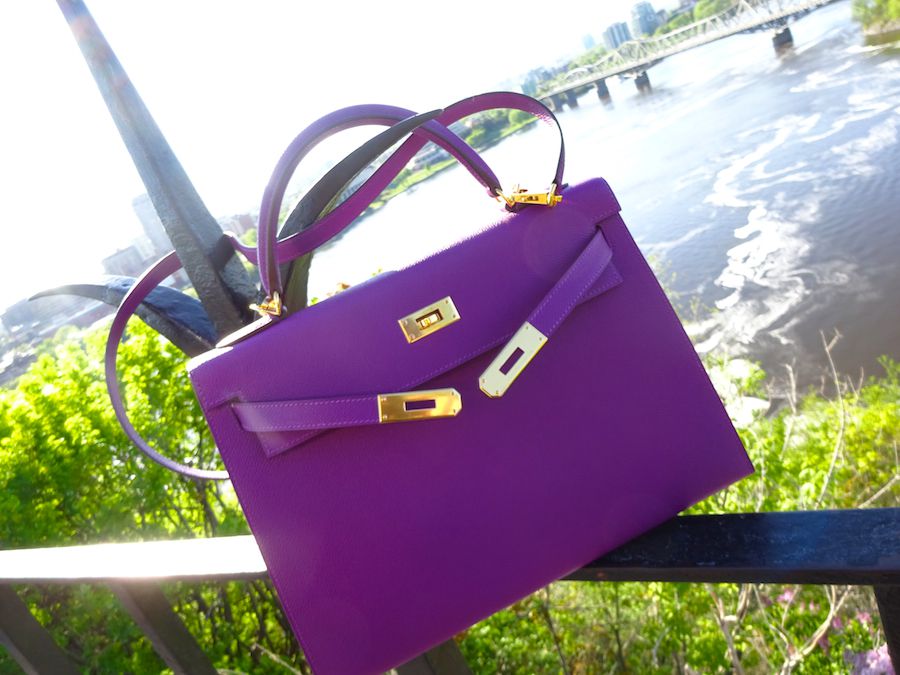 Thank you PurseBop friends, I am honored to have you share in my Canadian floral debut.  PurseBop and I will be on BopTalk to chat & it would be my priveledge to meet you…
Click Here to join us and continue the conversation. Additional pictures & my personal details will be shared on Boptalk, see you over there…
Stay tuned for Part III, the next leg of our Canadian adventure!
Love Miss BopTalk & PurseBop
XO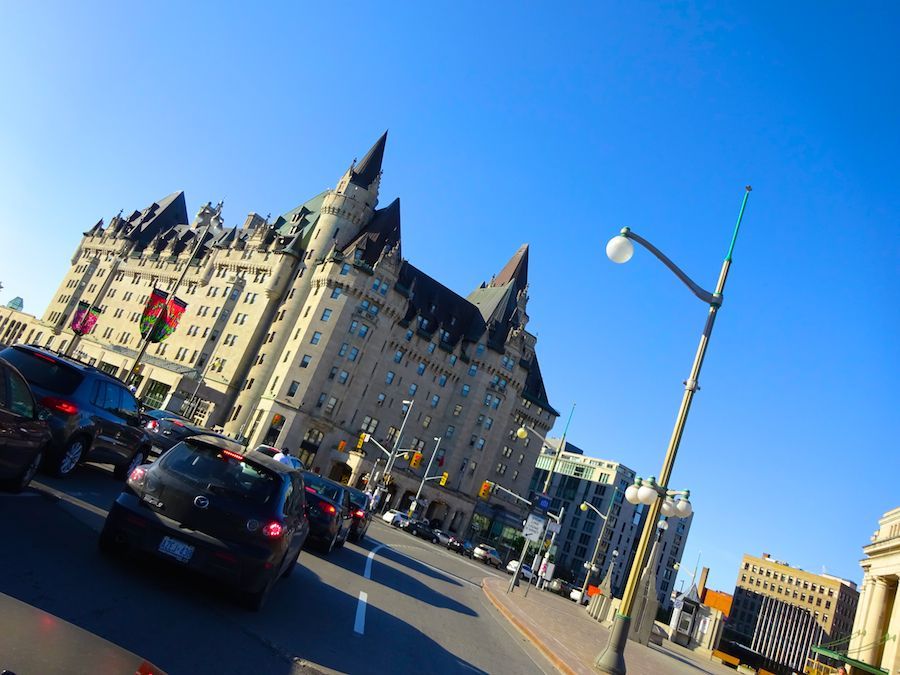 Explore Below to Visit Other PurseBop Hermes Reveals: