I often get asked from colleagues and friends alike what my style is, and I am always stumped for an answer because I have…none. No seriously, I am all over with my style and choices. I choose what I like and I wear what I want. Yup, as easy as that. And then of course the next question that comes is, "Then how do you put together what you wear every day?" From answering these types of questions over the years, I have noticed that a few common patterns have emerged. My go-to answer is: It's all in the mixing…mixing in right proportions, of course. Creating the right balance is so important! Allow me to share a few of my rules.
Ok, full disclosure before you read further: I am no fashionista, nor do I claim to be. I am a fashion loving, ordinary working mom and wife sharing a few things that have worked for me.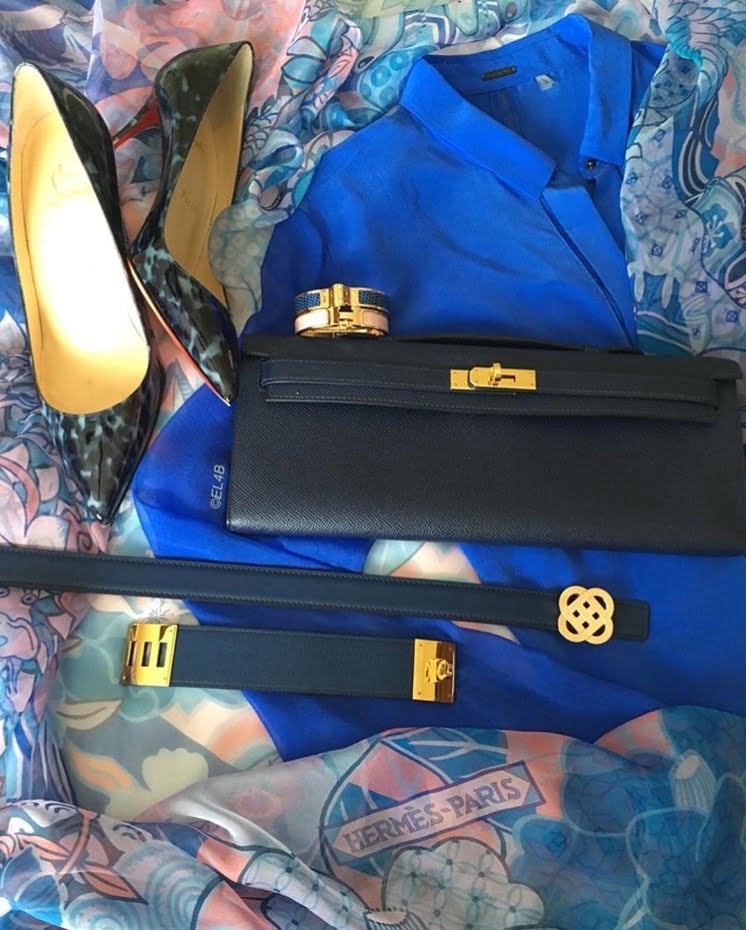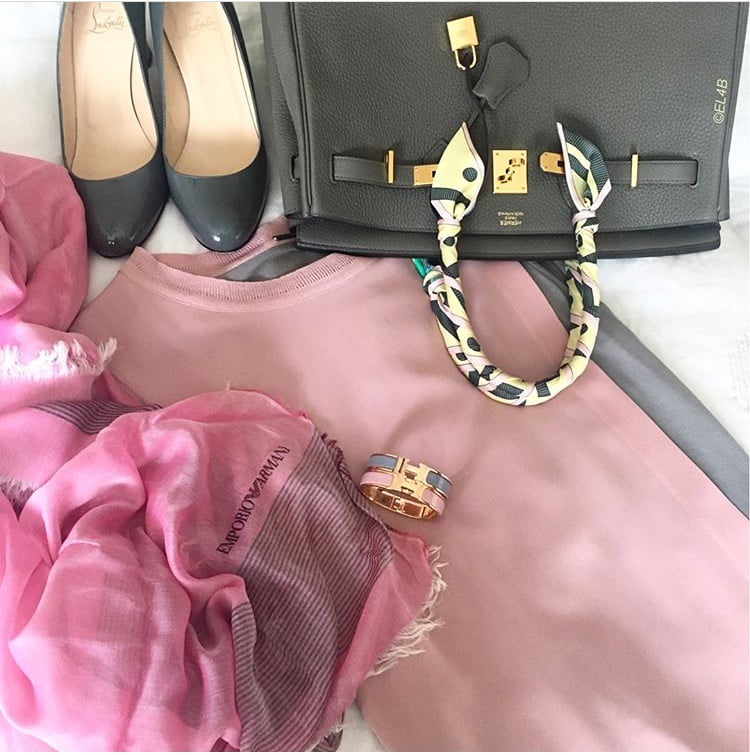 1. Mixing Trendy with Classic
You decide what works best for you. Personally for me trends have never worked. I totally missed the "velvet fervor" or the pencil skirt look amongst many others. Am I blind not to notice them you ask? Not at all! In my defense I looked and said "nah, that won't work for me" and moved on… It's not like I am unaware of trends; I just incorporate the ones that work for me and always in small doses. Again it's all about mixing trendy pieces in small doses with classics for me!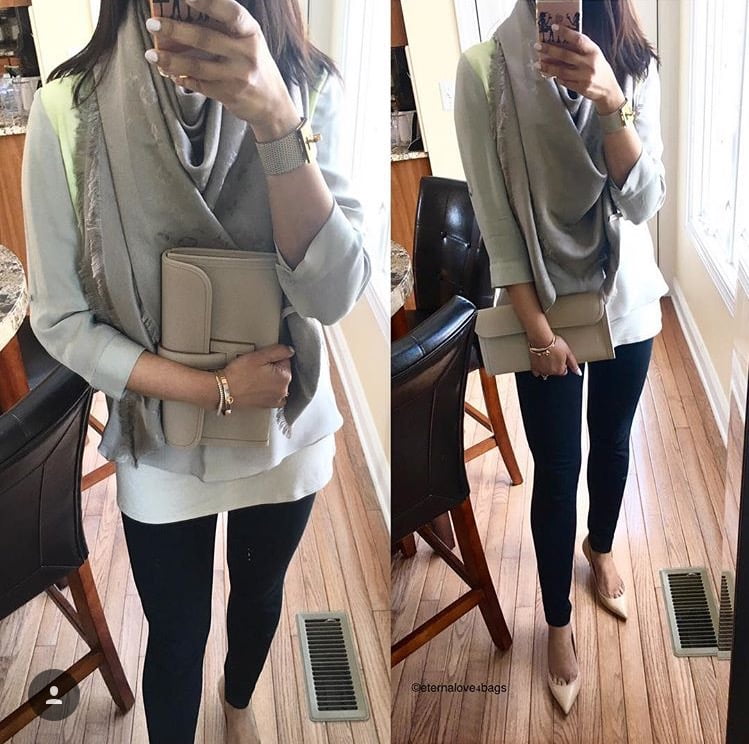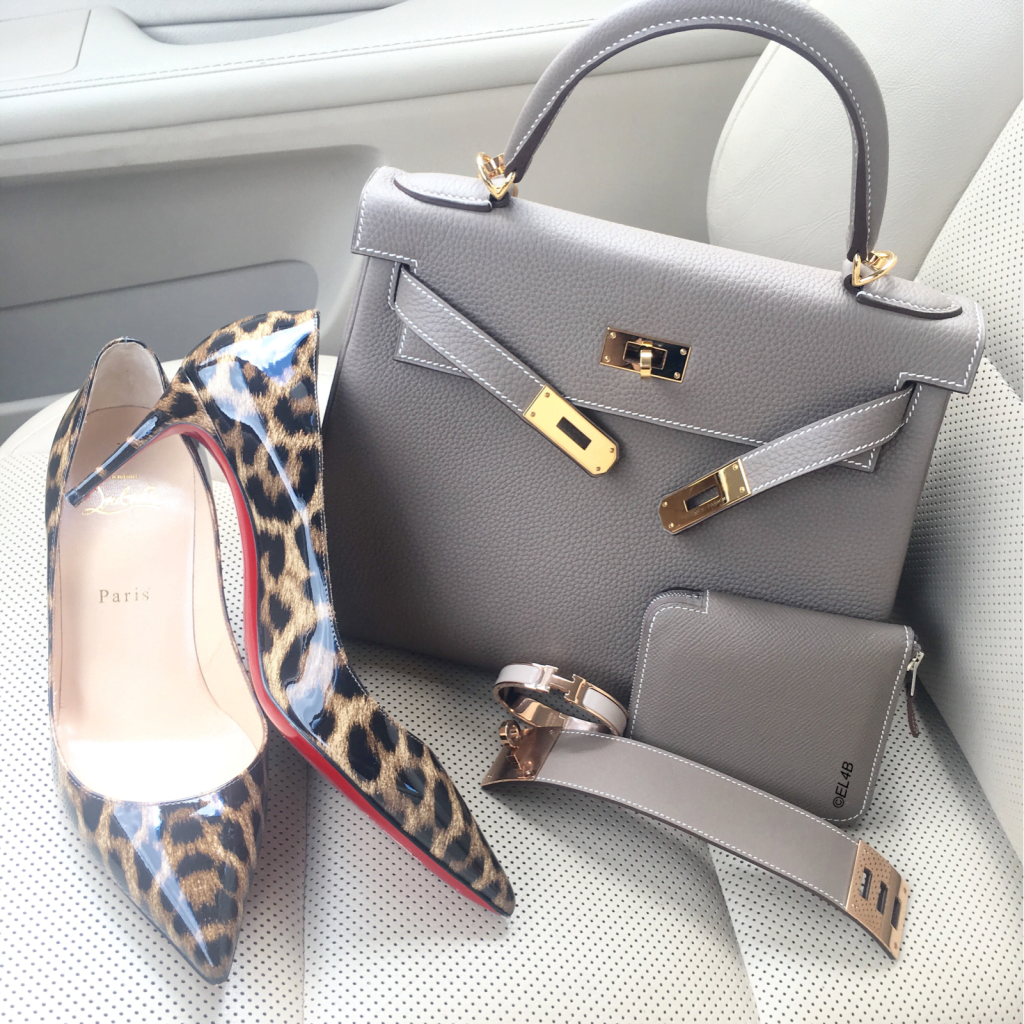 2. Mixing the High End–Low End Look
Ok, if you get me started on this there's no stopping me…I am a HUGE believer in mixing low-end with high-end pieces! My clothes are super affordable. All my money goes towards…ACCESSORIES. Love them, can't live without them, and they are the true heroes of my look everyday! Shoes, bags, shawls, bracelets, rings—I am obsessed with ALL. For bags, I gravitate towards Hermès with a sprinkling of Chanel. For shoes, I am a Louboutin fan for life, although I do own other brands and wear them – but not nearly as much as my Louboutins. For shawls, I am a Hermes groupie, but own and wear Louis Vuitton, Gucci, McQueen,  Burberry, and the like. Some people invest in clothes while I invest in accessories. MORE IS BETTER—don't judge!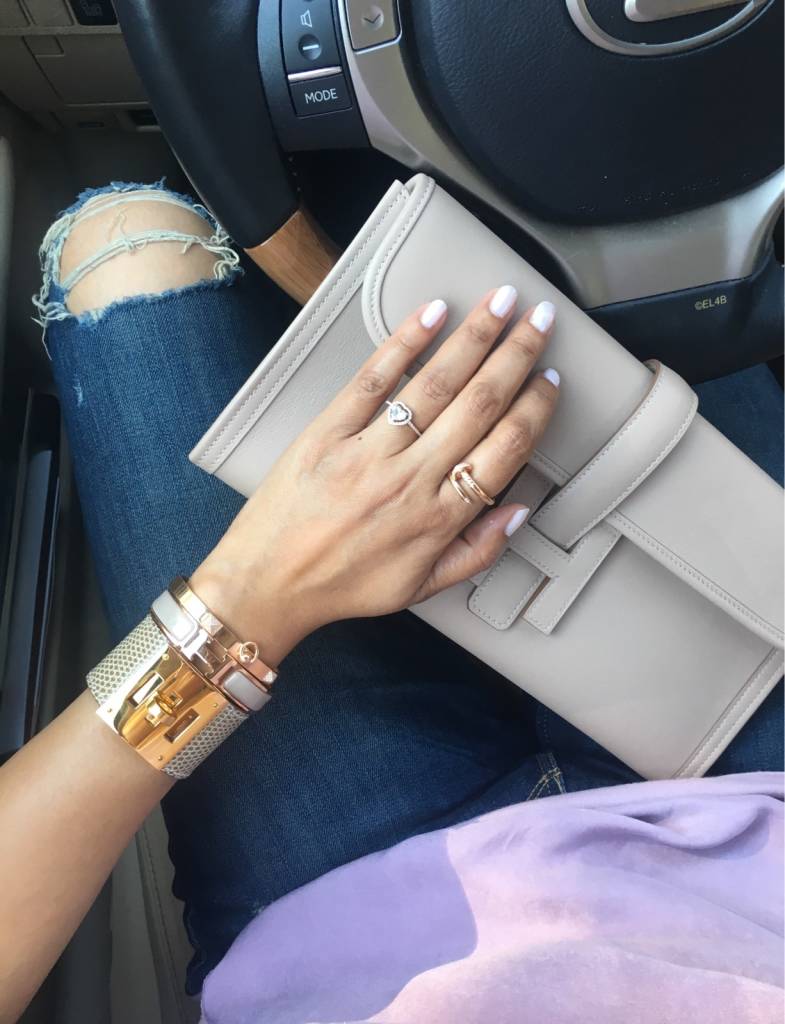 3. Mixing Neutrals and Bright Colors with Equal Ease
Don't let bright colors intimidate you. Blend them seamlessly with neutrals, and you will get the va-va-oom look! For me, if I am wearing a bright blouse, I will tone it down with black or neutral slacks or jeans and, definitely, nude shoes. On the other hand, if I am wearing neutral clothing I will incorporate pops of color with a handbag or other accessories just to play up the look. It's all about mixing in the right proportions!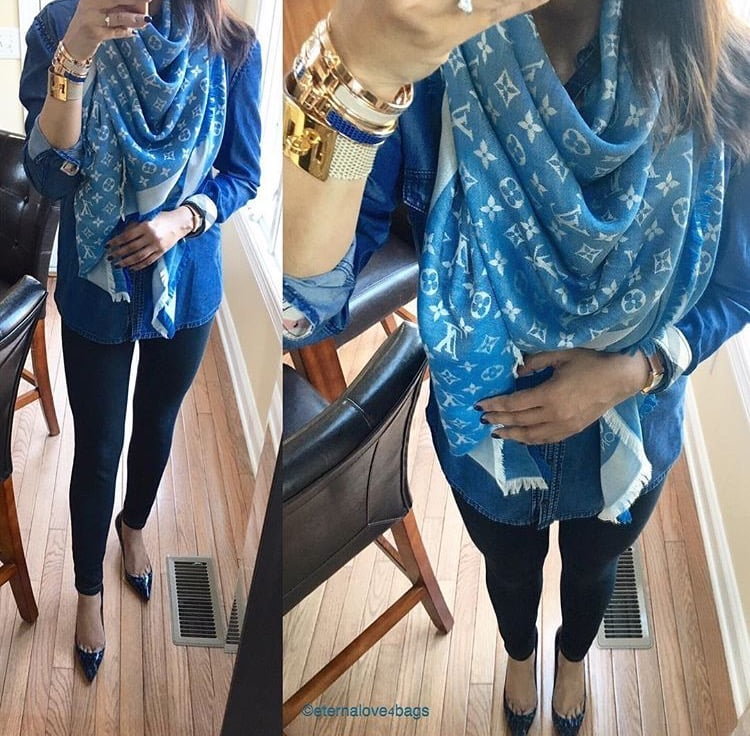 4. Mixing Textures
Cottons, silks, denim, cashmere, lace, chiffon, leather, wool, and metallics are all so different, yet if you mix them in the right proportions it can create that WOW effect! Textures can add a totally different dimension to your outfit and make the entire look so much more interesting. Delicate silk or chiffon with rugged jeans look amazing! A chunky cable knit sweater with a slim long skirt or cotton tights is another combo I love. Imagine a cotton tee, tweed jacket, and denim jeans. Interesting combinations right? Now imagine a cotton tee, cotton pants, and cotton jacket. Seems a tad bit boring maybe? Have fun with textures in the right proportions! You can also incorporate different textures with accessories, such as suede boots or shoes, or a cashmere shawl or silk scarf, to create interesting and memorable mixes.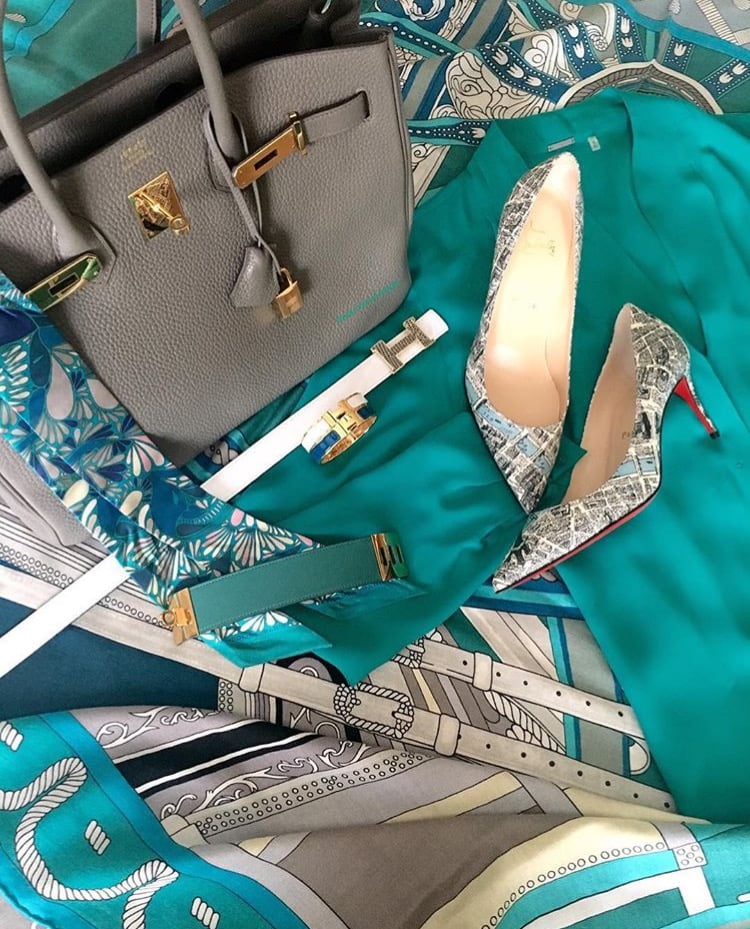 5. Mixing Prints/Patterns and Solids
I can't pull off prints, period! I know of fashionistas who can totally do it, but I am not even close…for me solid-colored t-shirts and blouses work the best, but I love prints, so the way I have learned to incorporate them in my everyday look is through accessories. For me the easiest way to do this is through shawls and scarves. Just throw one on, and it pulls the look together plus creates that balance between prints and solids. If I ever do dare to wear patterns, I make sure to balance them with a solid colored shawl. And I NEVER wear large prints on areas I want to hide…instead of hiding it, the large print screams "look at me." I just make sure I don't overload myself in prints in my entire outfit!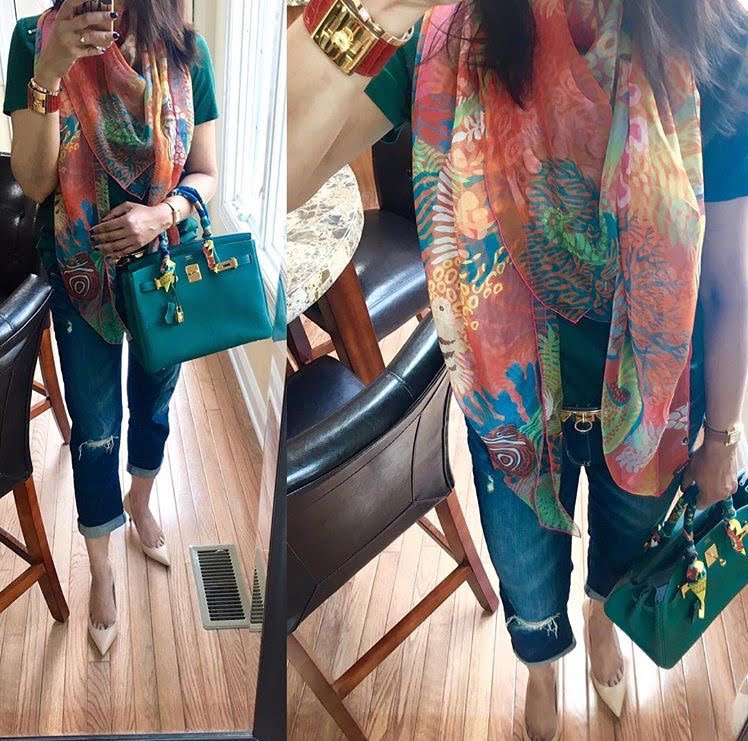 Over the years, I have realized fashion isn't about WHAT we wear as much as it is HOW we wear it. The key and vital ingredient to carrying out any kind of look is our confidence, and confidence isn't something we can buy off of the shelves (how easy would it be if we could, right?). It's something that gets ingrained in us over time, through trial and error, as we learn what works best for us and what doesn't. So my friends, don't forget to "mix" in this golden nugget called "confidence" in every look you wear and in everything you do. Own it like a boss and you will appear as one!