Imagine a museum devoted to a skittles variety of Hermes bags. Now, picture it in a home closet. That's what our interviewee shares with us.
It gives us great pleasure to introduce you to the very beautiful Jamie Chua (@ec24m). Jamie is an entrepreneur, fashionista, world traveller and Hermès collector. Many of us admire her unique style and incredible collection of handbags every day on Instagram. I reached out to Jamie for an exclusive interview, her candid discussion and closet photos will delight fashion enthusiasts around the world. Jamie, thank you kindly for sharing your story with us.
Now are you ready to feast your eyes on one of the most incredible Hermès collections in the world?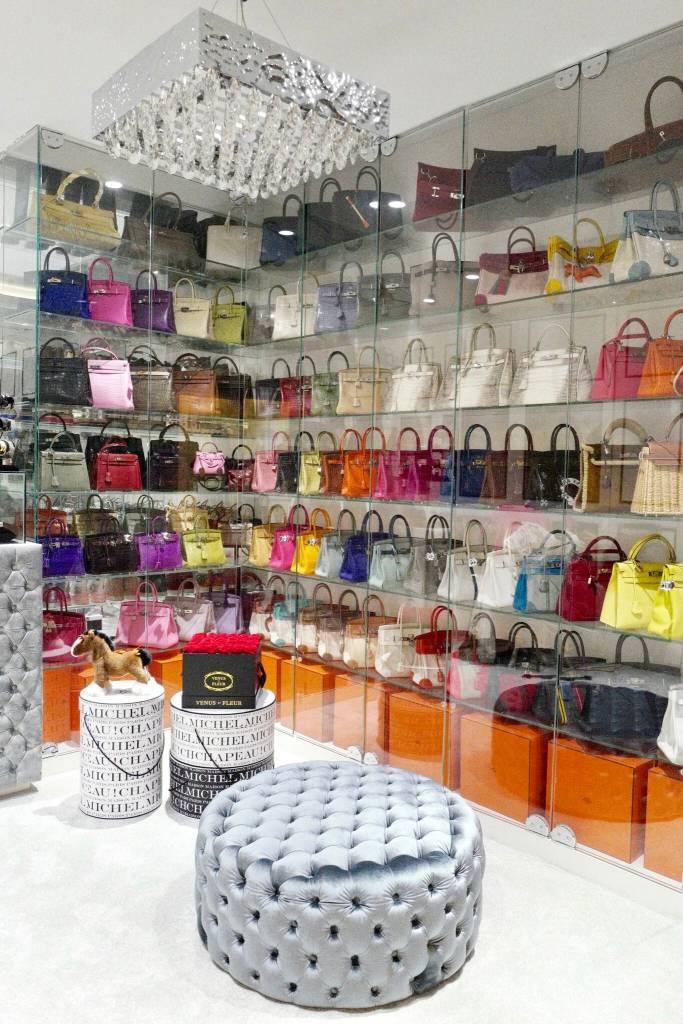 PB: You have a closet that any girl would envy. Tell us a little bit about your fashion journey. What feeds your love for bags, clothes, shoes, and accessories?
JC: I consider myself really lucky to be able to own what I do. These goodies come from years of collecting, and each one tells a story. I consider my collection like a mini version of a "memory lane". I look at each bag or accessory and remember the story behind it. I am not particularly a full "runway" look kind of person when it comes to fashion. I like to collect pieces I can get mileage out of and being able to mix and match my outfits makes fashion a lot more fun. I'd rather wear something frequently than wear an item once and deem it is as sacrilegious and not to be seen again. That, to me is not a true collector or fashionista. Fashion should express your inner self, in as many ways as possible. You are not going to be convicted just because you wore that jacket three times but in different ways! It just goes to show that you love your pieces and that they are staying in your wardrobe as a collection piece and not something you buy just to be photographed in once and possibly flip it for money to someone else the next week! I keep my pieces and even have collectible runway pieces from 24 years ago. Now, you know why I need that walk-in closet!

I tend not to splurge as much on accessories, unless they are precious pieces. Seasonal accessories do nothing for me, and I find buying them a waste of good money.

Shoes, on the other hand, are my weaknesses and I find myself with one too many of them. When I get obsessed, it's usually with footwear. Once they win my heart, I buy each style in every color available!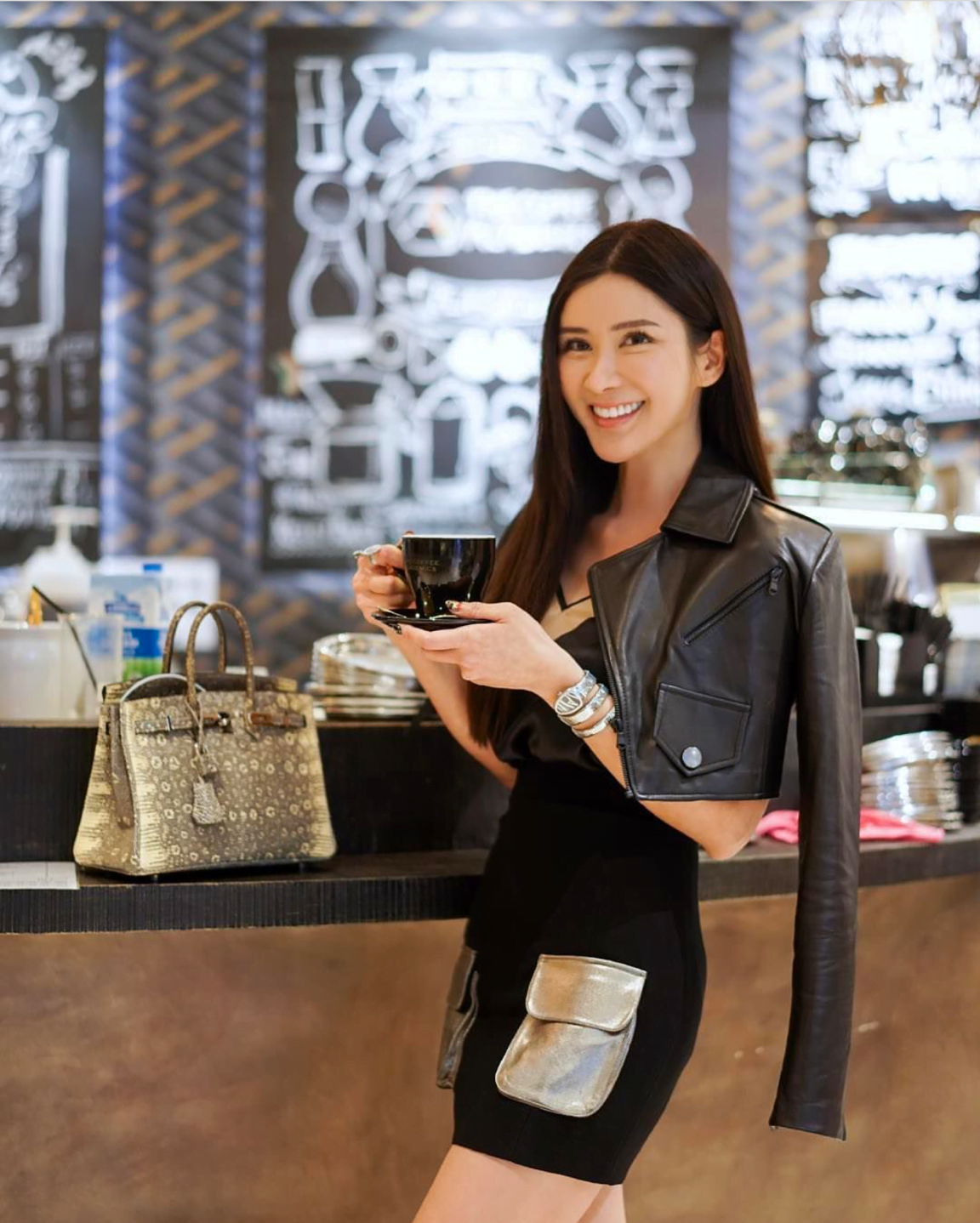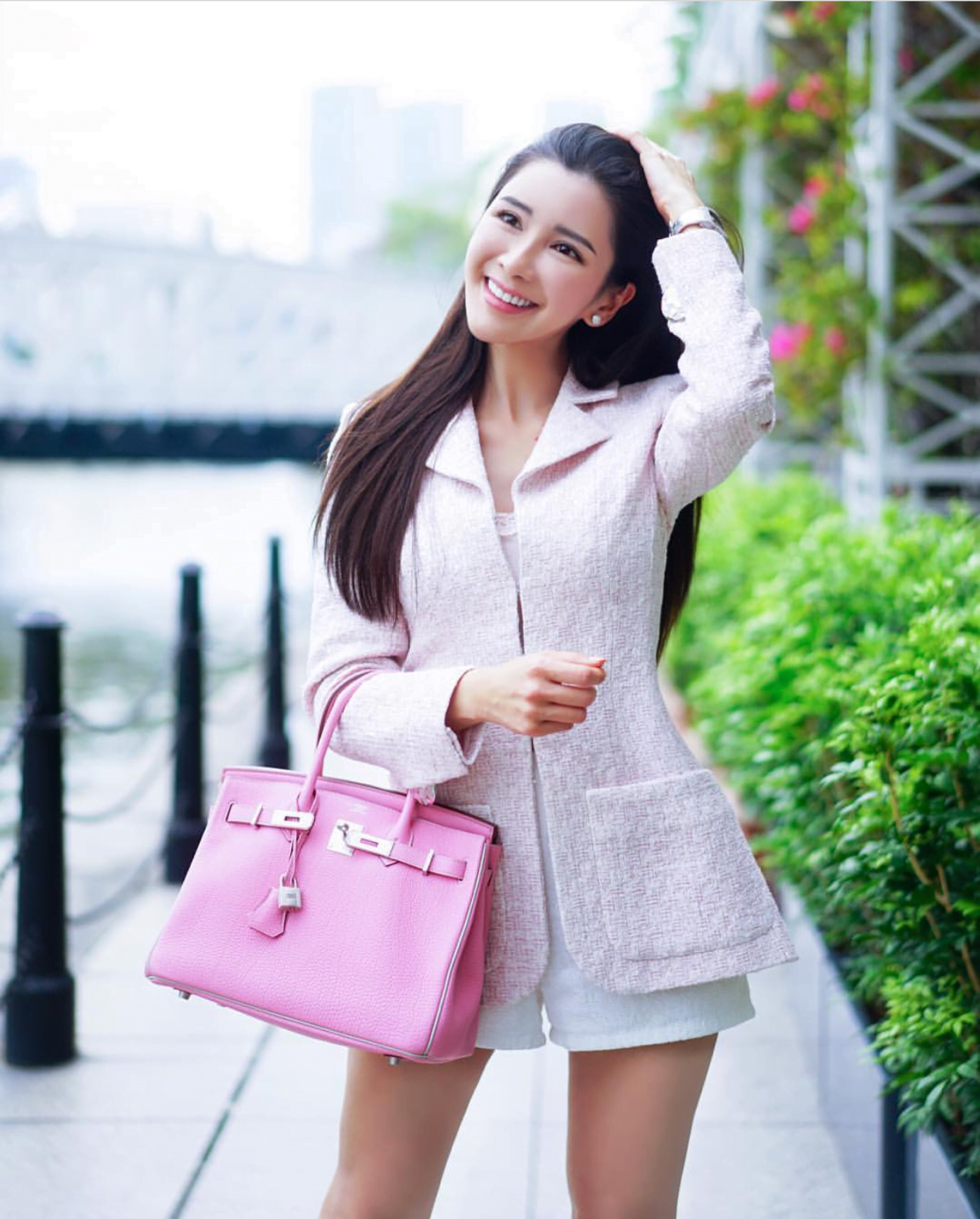 PB: At this point, you have accumulated a sea of many handbags. But tell us, what was your very first designer bag?
JC: My very first designer bag was a Louis Vuitton Fisherman bag. They were all the rage back in the early 90's and every girl wanted to own it. Of course, I was lusting after a classic Chanel as well, but I had to save for a while before I got it. The Chanel Classic Flap was my second designer bag. It was S$1,850 back in those days – which was a lot of money to me!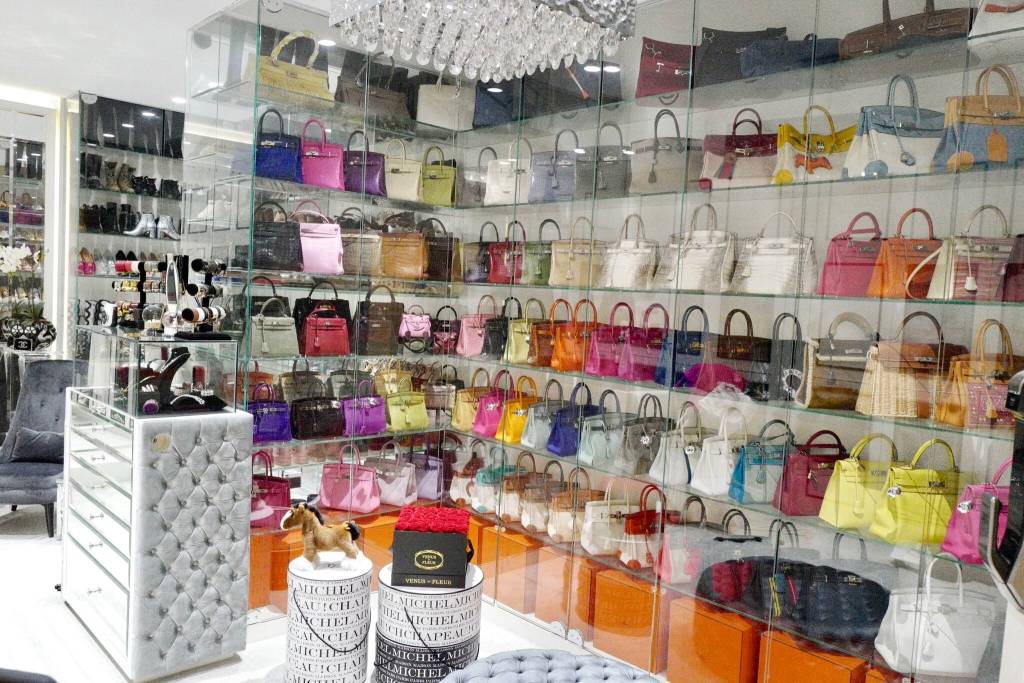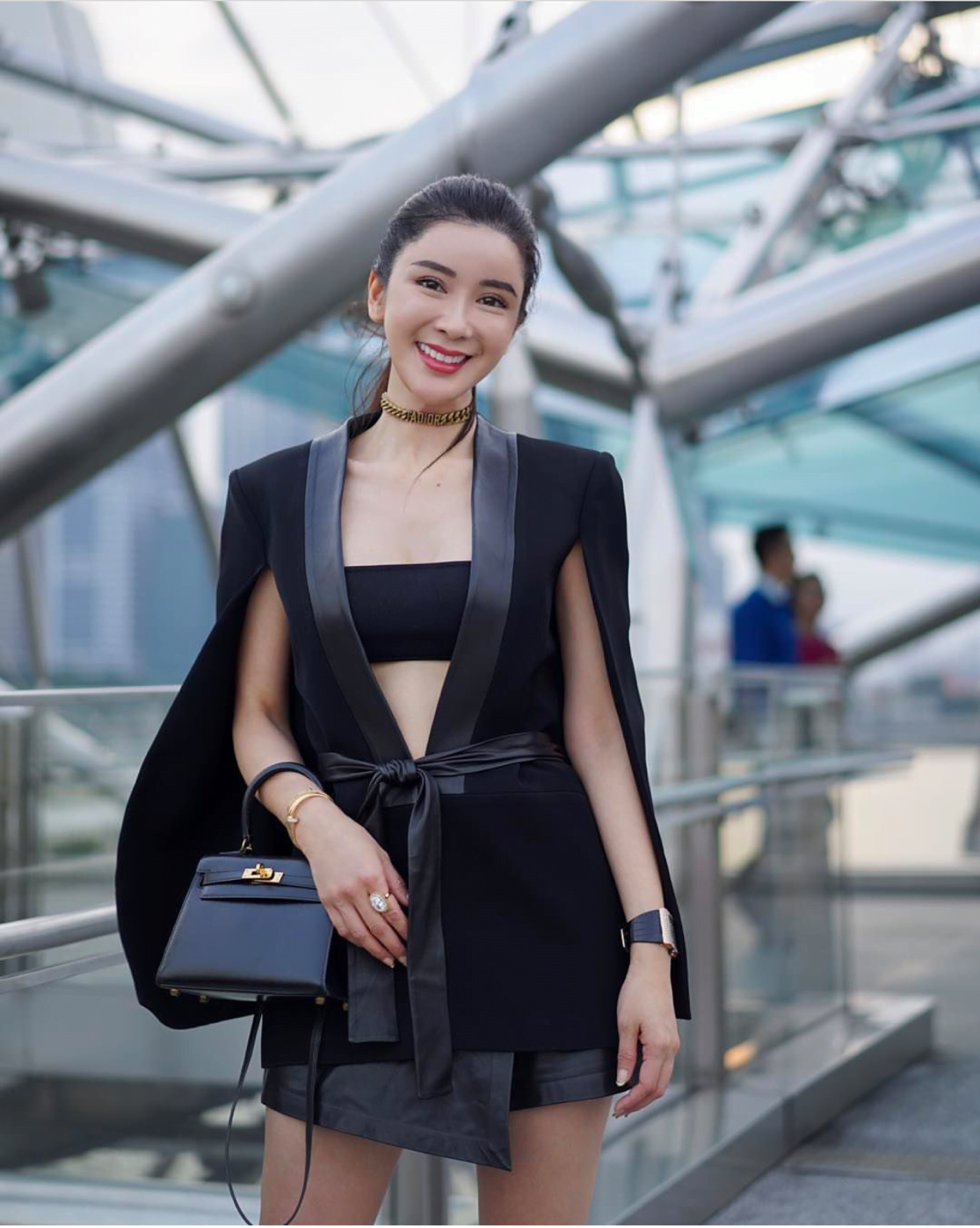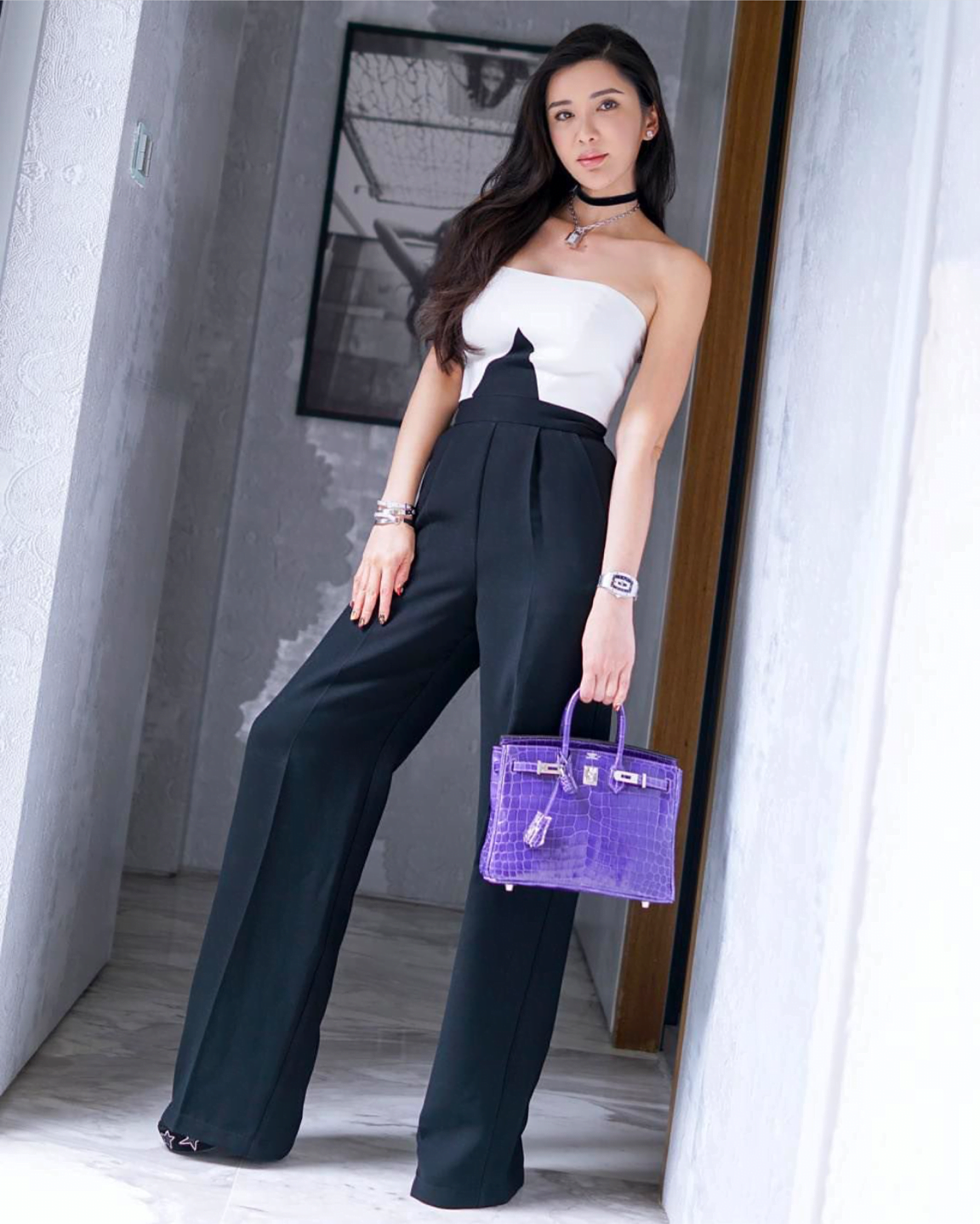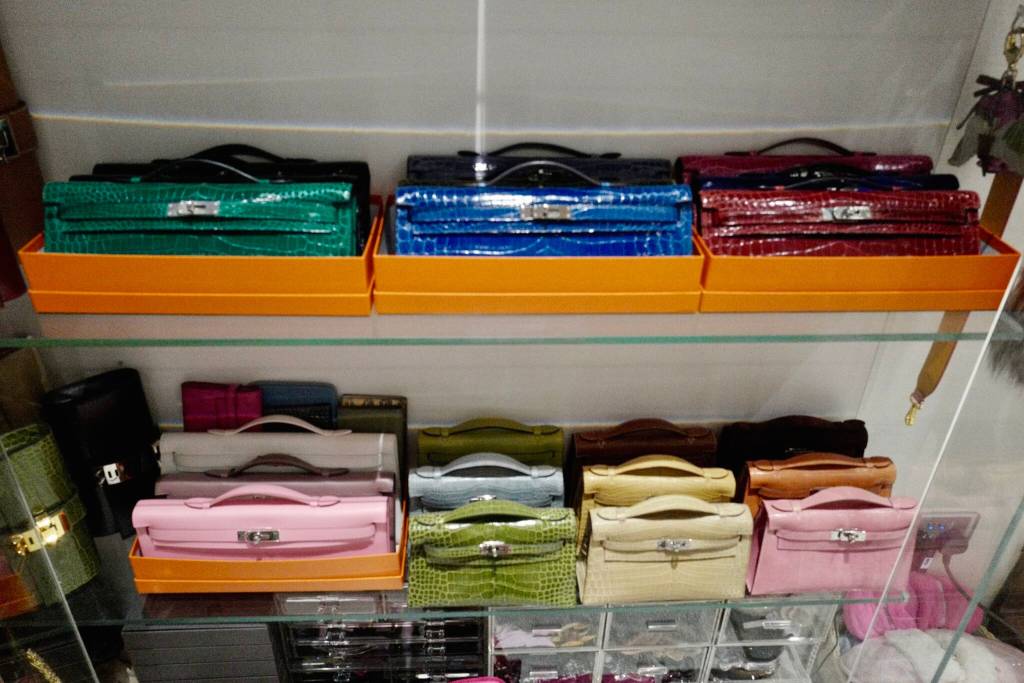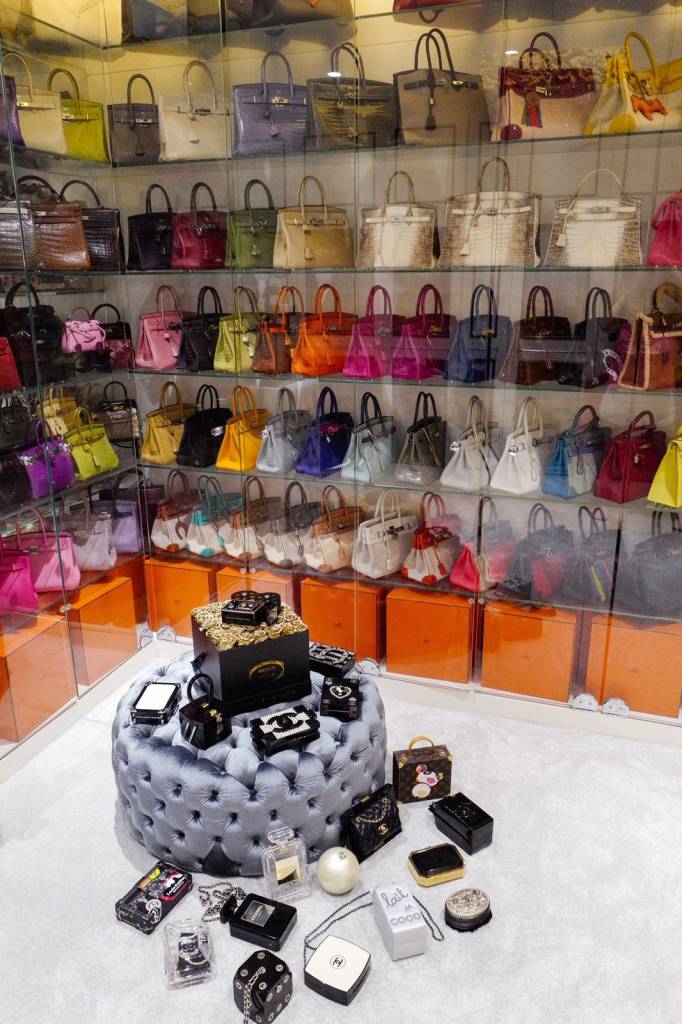 PB: Judging from your collection, your love for Hermes is clearly evident. Why Hermes? When did the obsession first start? What was your first Hermes bag? Was the bag everything you dreamed of?
JC: My love for Hermes started probably about 15 years ago. Being the ultimate stealth wealth symbol that a Birkin or a Kelly was, everyone was suddenly lusting after it, which made it really hard for me to lay hands on one. For me, it wasn't about what it symbolized but truly how user-friendly Hermes bags were. Even until today, I still find that the B or the K suits my lifestyle the best. They fit the stuff I need for a day and it's really easy to find my things in them! For example, I simply don't know how to organize my stuff in a Chanel or a Gucci bag! I do own some of these though, and I find myself losing my wallet – so, where is the logic? I might as well use a money clip like a man, which is not very feminine at all and definitely not my style.

I got my first bag from a reliable reseller in the USA. Although I did pay a lot more money for it, but it was totally worth it. I have never felt more chic in my life toting my brand new Togo B30 in Blue Jean with white stitches. It felt like I made it LOL! I remember how I used the bag with every outfit, everyday – it almost became a uniform. Then I realized I need it in every other color…red, white, black, yellow and the list goes on. After a few years as I aged, or more aptly, grew up, I got my first croc Birkin. It was brought from Paris to me by one of our business associates at that time. I still have the bag today. It is a Miel porous B30 with GHW. At that time, I thought it was the ugliest thing ever! Boy, am I glad I never got rid of it now! I wasn't into exotics as I felt they made me look old. But in fact, I believe now that exotics make me so happy they're almost like an anti-aging effect and I will be young forever!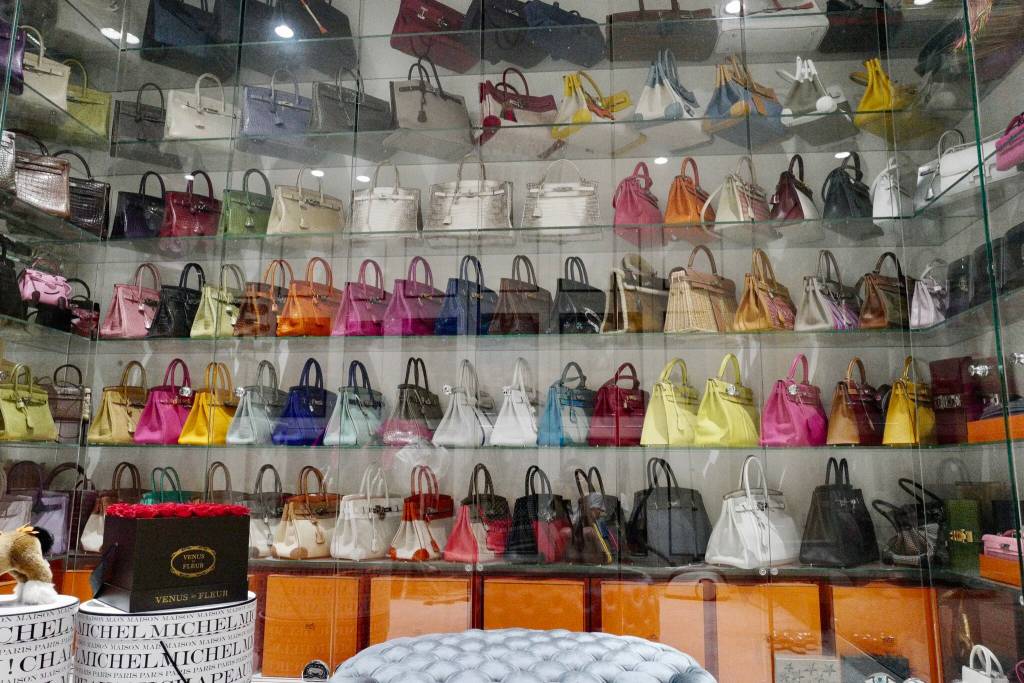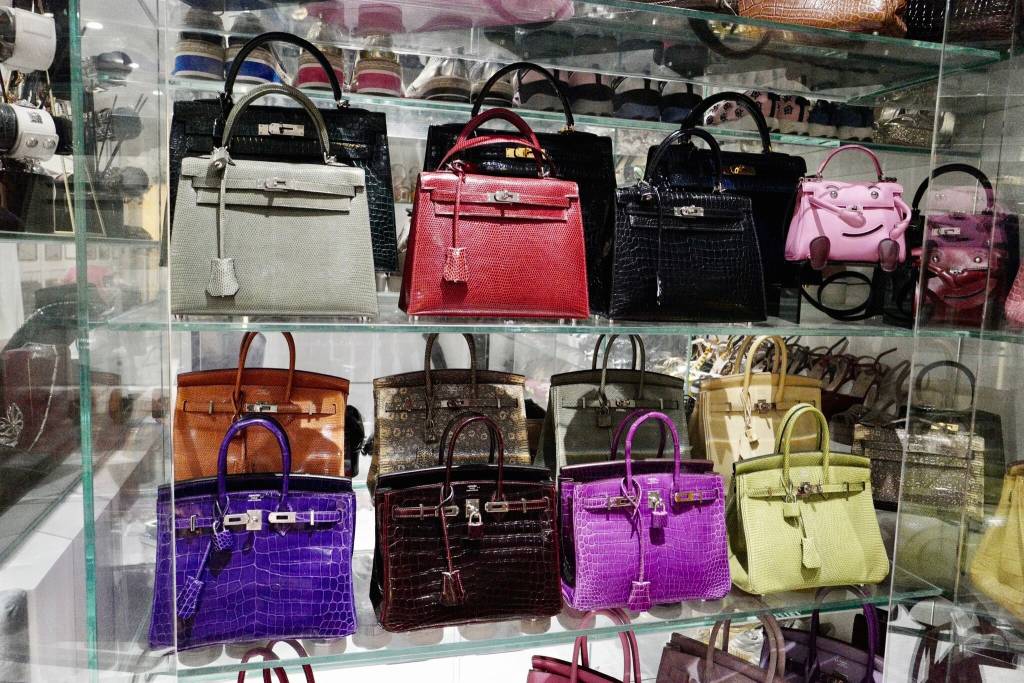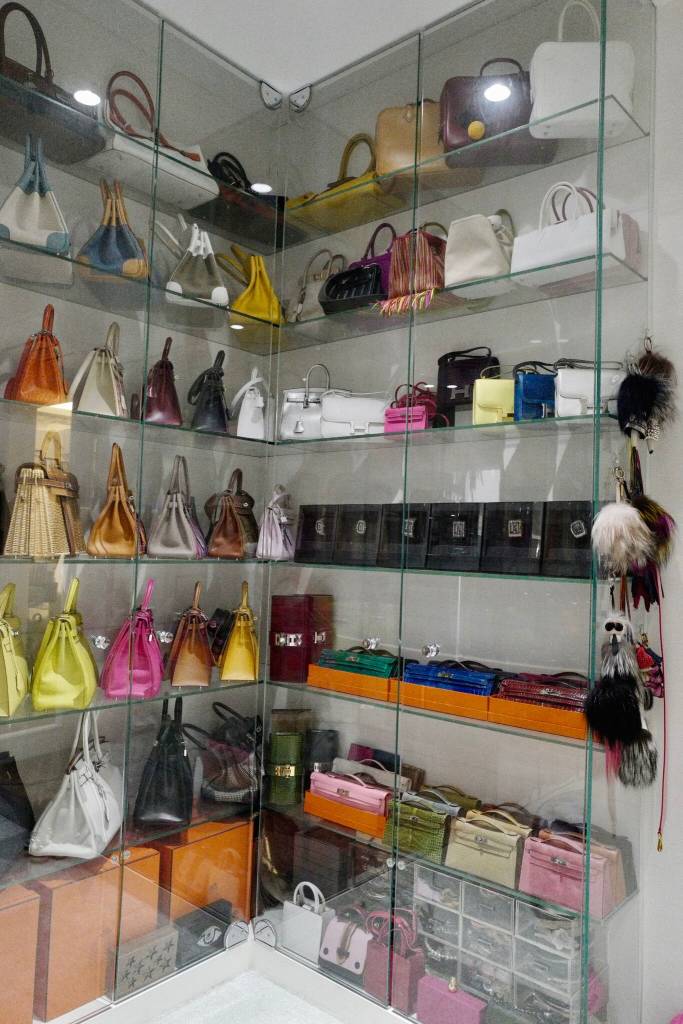 PB: Do you collect other brands too? Share a few of your favorites.
JC: I only like to collect special pieces like the minauderies Chanel makes each season. I treat them as art pieces I could use to decorate my room. Honestly, I don't know how else to use them, they don't fit anything. I'm having to load my friends handbags or my boyfriend's blazer with my powder compact and lipsticks! The days I carry my Chanel minauderies, I bring two bags – I know I sound completely ridiculous, but it's true!
PB: On your handbag journey, have you found yourself gravitating to certain brands at certain stages of your life? Or, have your tastes generally remained the same?
JC: I used to have more than 20 Chanel bags growing up, and I was very faithful for many years. One day I outgrew them, I became a fashion victim of sorts and started toying with the likes of the 'latest' must-haves from Prada, Miu Miu, Bottega etc; I did that for a couple of years and realized that it was the worst investment ever! These bags don't come cheap, and they go out of style so fast that before you could even complete saying "Anna Della Russo" she's already telling you," Gjrl, that so last season!"

After chasing trends for a while, I decided to pick and choose wise investment pieces from classic brands like Hermes. I've had my bags for 15 years or more, and I am still using them. They are durable, usable, and don't go out of style. They have a fairly decent investment value in my opinion.

Having said all that though, I've had much more politics and drama in my quest for H, and we could discuss that another time perhaps. But I've since ceased playing the "Hermes game", it's the most unhealthy thing ever! For now, I'm spending time enjoying what I already own and building a nice home for them. Life is so much better without H drama!
PB: Tell us a little bit about your style. How do you pair your bags with your outfits? Do you choose by occasion or do you just go for a certain look?
JC: I'm mostly always using the same few bags, and they work for me! Most of what's in my collection may not leave the shelves for years! I try to use different bags as much as I can, but sometimes the classics always works with everything. When I travel, I always bring the same bags. The So Black croc Birkin or Kelly are my mandatory travel bags.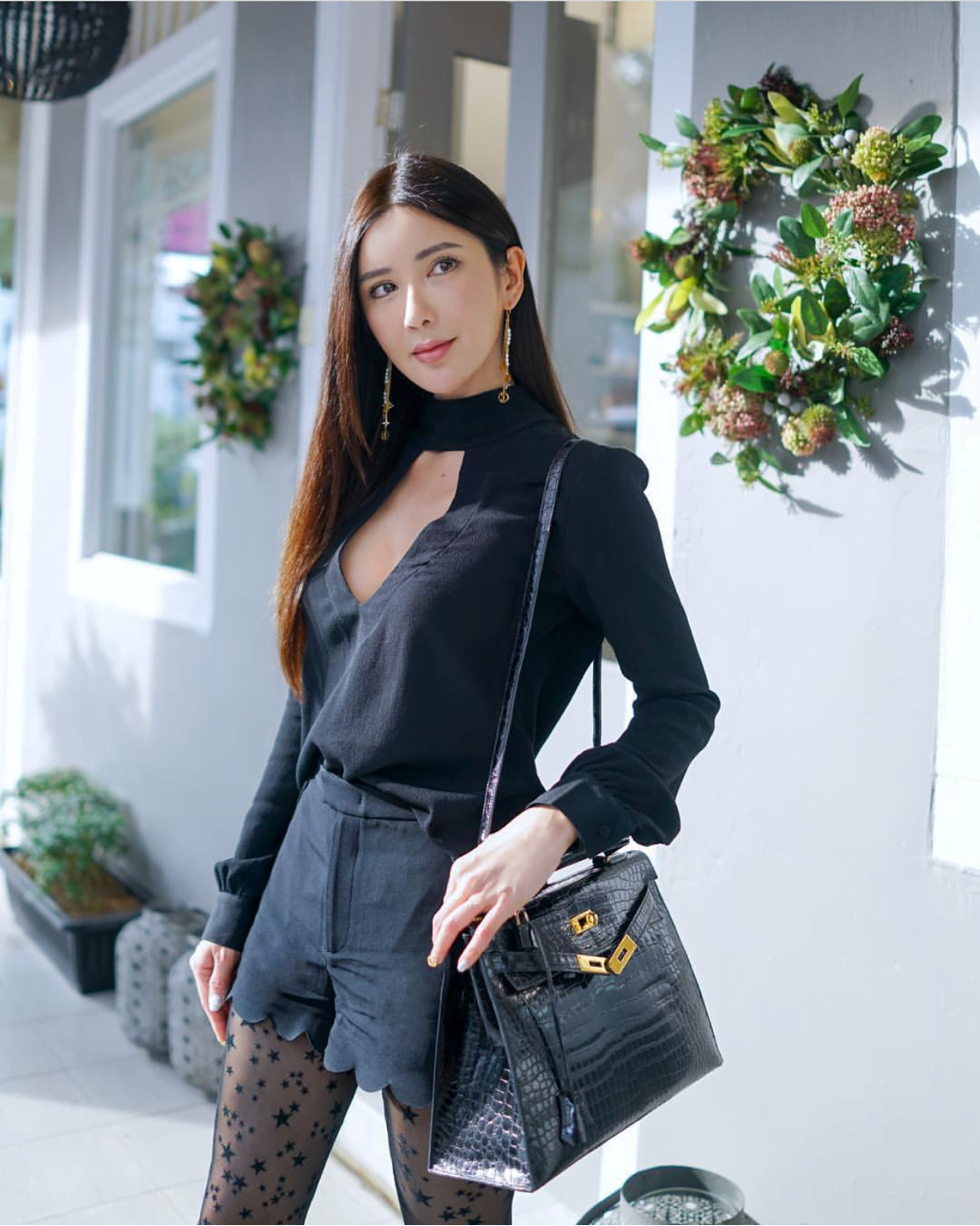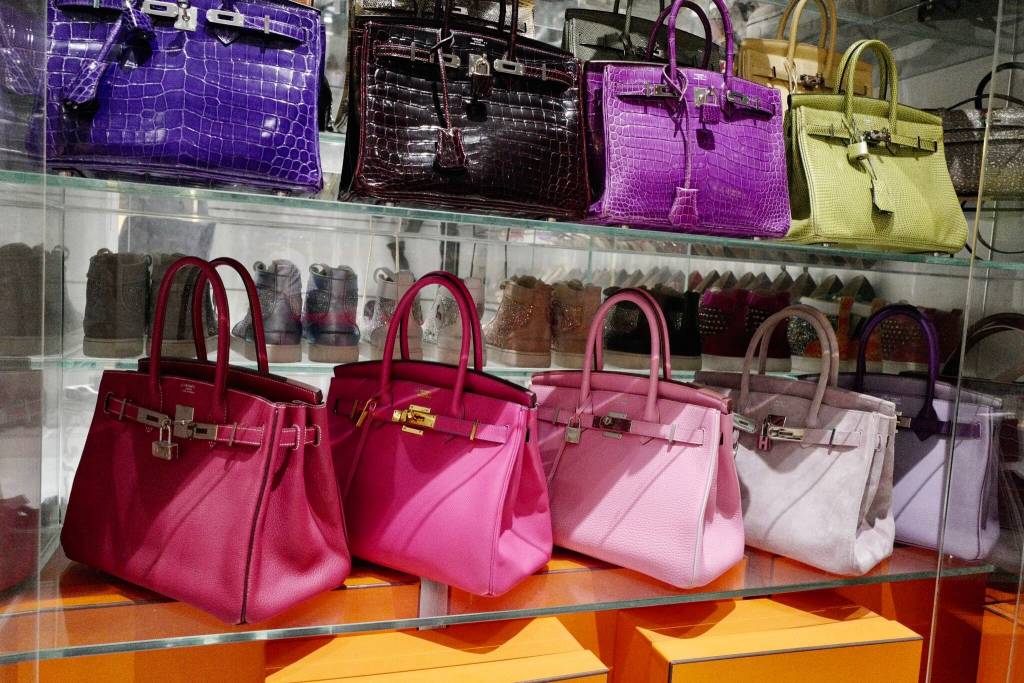 PB: I know it's hard to pick favorites…but what are the "holy grail bags" of your collection?
JC: The Himalayan Birkin and Kelly are my top holy grail bags if I had to pick!
PB: Here's another difficult question: Are you a Birkin or Kelly girl? Why?
JC: I am a Kelly girl, but I like using the Birkin better! I like the femininity of the Kelly bag and that it has a strap, which keeps both of my hands free. However, the Birkin is hard to be photographed in when I take my OOTD photos, especially the B35, I don't even want to try holding it in a photo! Best I would do is probably leave it on a table or the floor and shoot it next to me.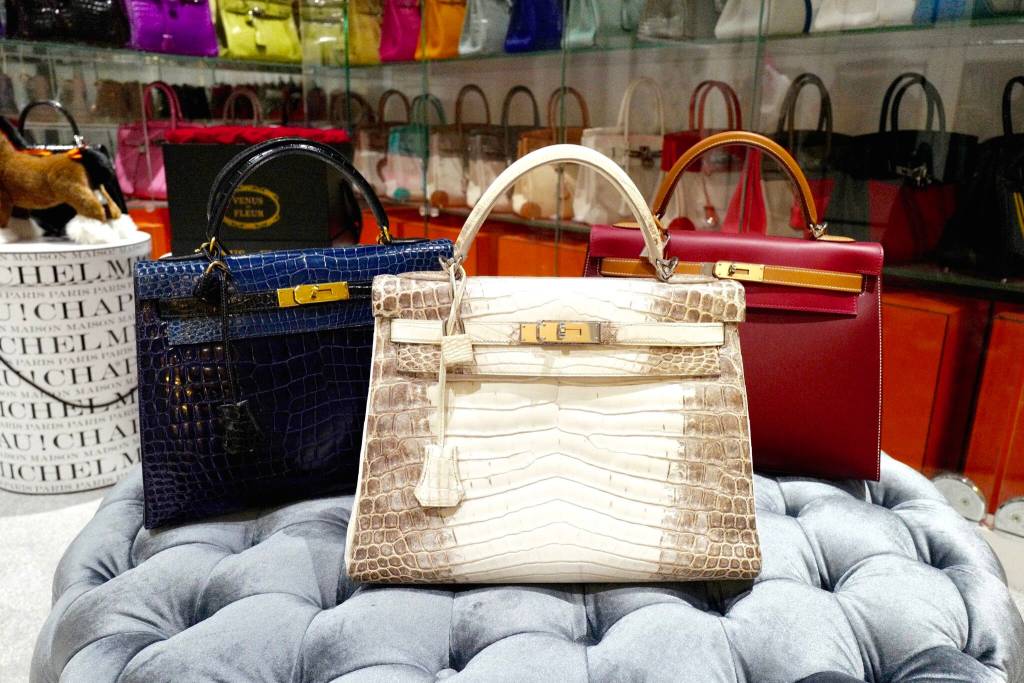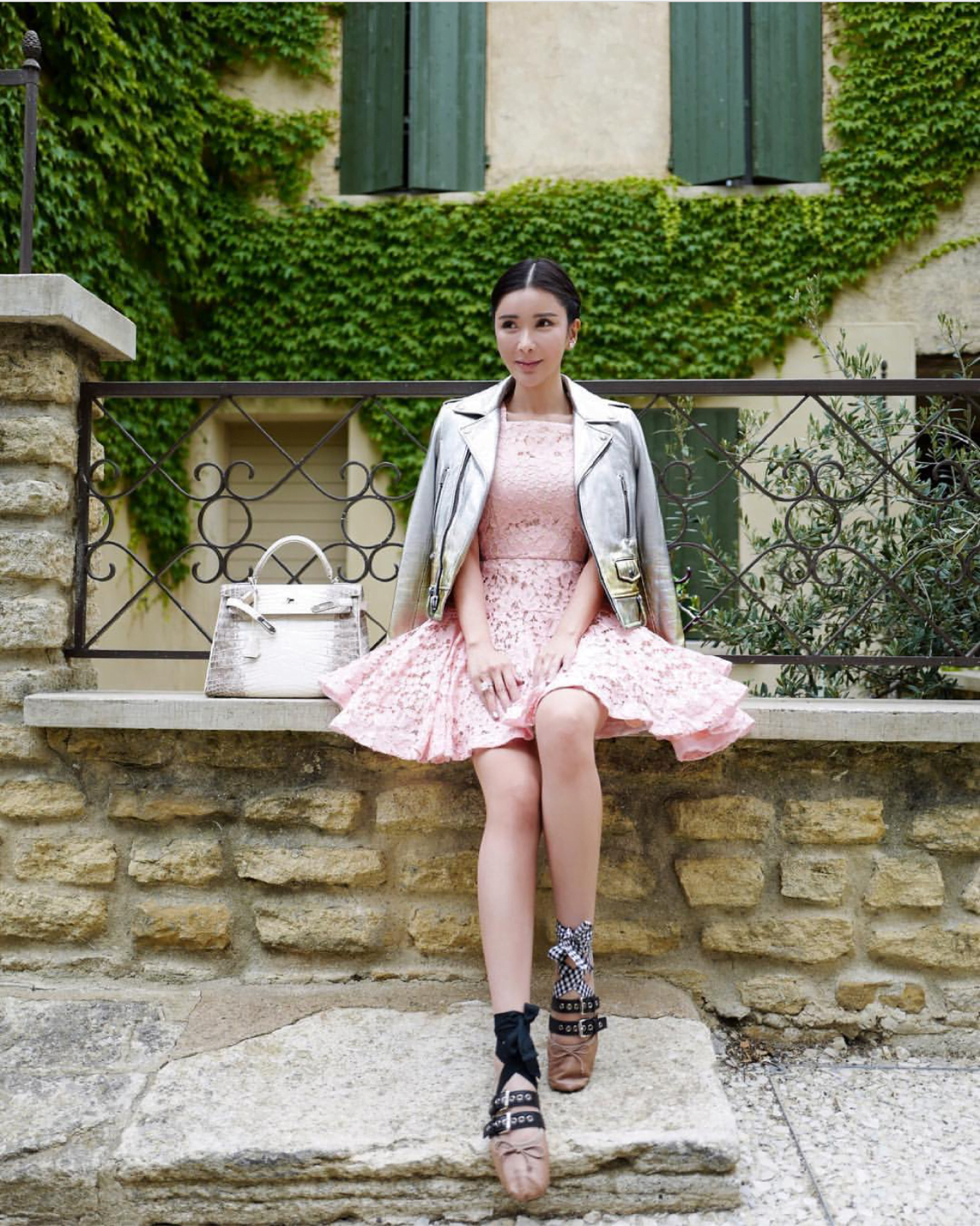 PB: How about exotics? Do you tend to carry them out often or store them for more special occasions?
JC: My go-to travel bag is an exotic. I don't feel exotics are only for special occasions. They are so much more durable than normal leather. I could go through the mill with a croc, and he would probably survive me!
PB: Describe your favorite Special Order bag. Any desire for or ideas for future SO bags?
JC: My favorite special order bag would have to be the ORAN embroidery bag that was made unique to me.

I don't even want to bother about future SOs because I have SOs that haven't arrived, and it's been 3 years. I'm done with this game. I simply don't know if I'm paying them or they are playing me. Either way, I'm keeping my Zen, and I'm just happy and grateful for what's already mine.
PB: Are there any bags currently on your wishlist?
JC: I would very much like a K20 in croc please!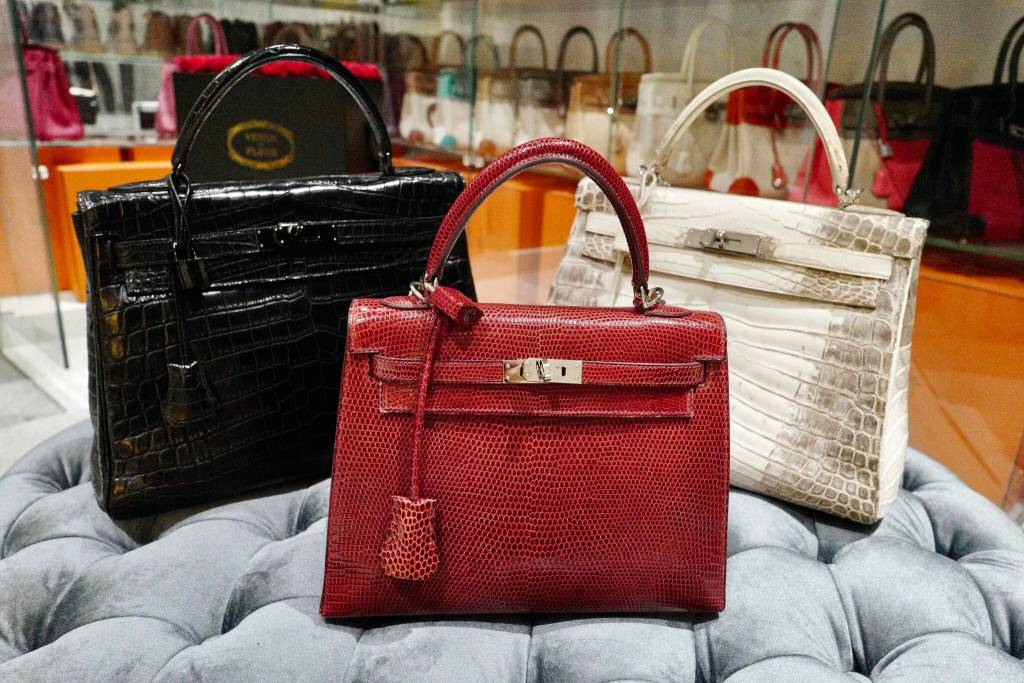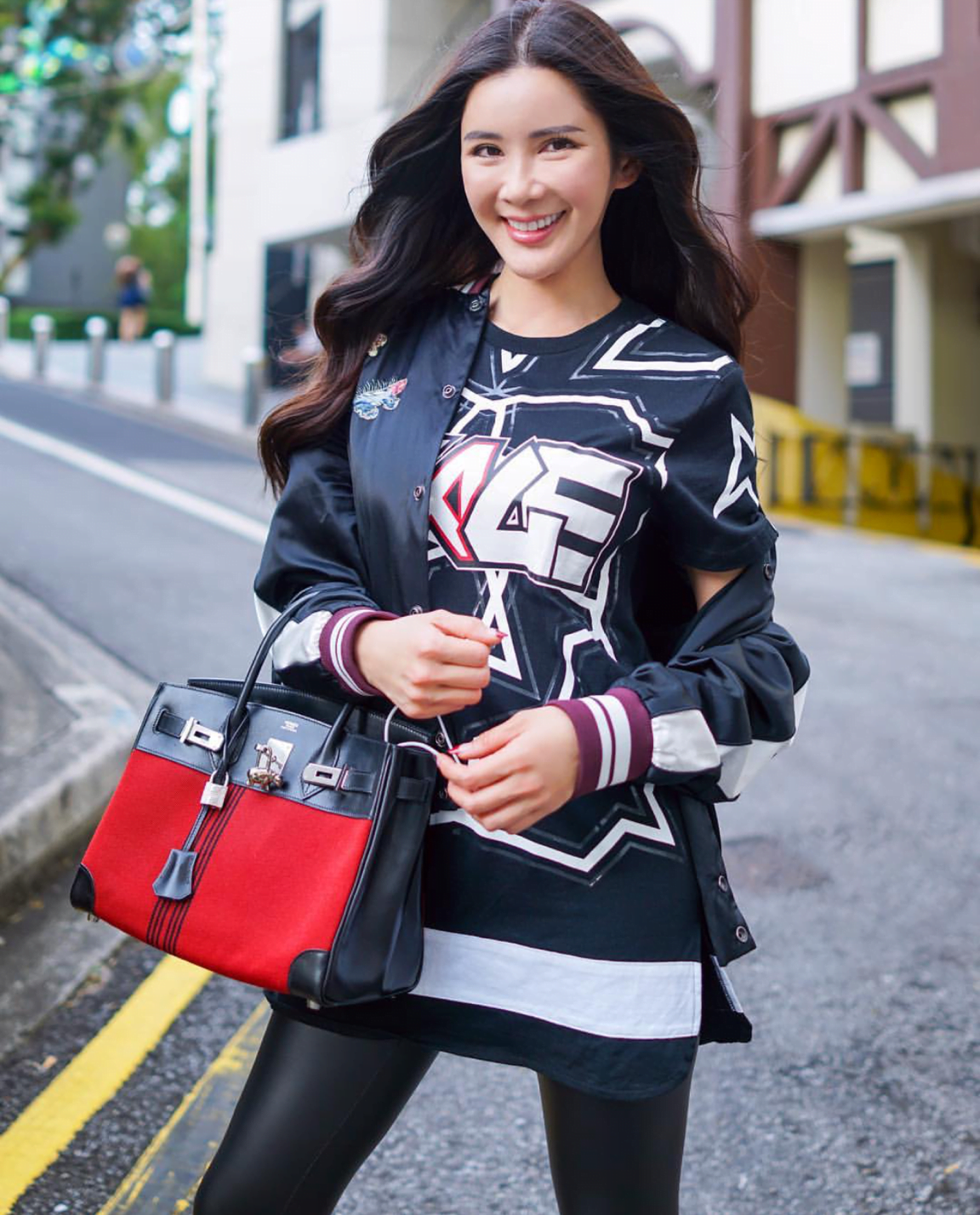 PB: Who are your fashion influencers, fashion icons that inspire you? What advice can you share about crafting a collection and expressing your style?
JC: I love Chiara Ferragni, Audrey Hepburn, and Victoria Beckham just to name a few. I always emphasize being comfortable with whatever you do and don't be afraid to be true to yourself! Craft a collection that is YOU and NOT because so and so has it.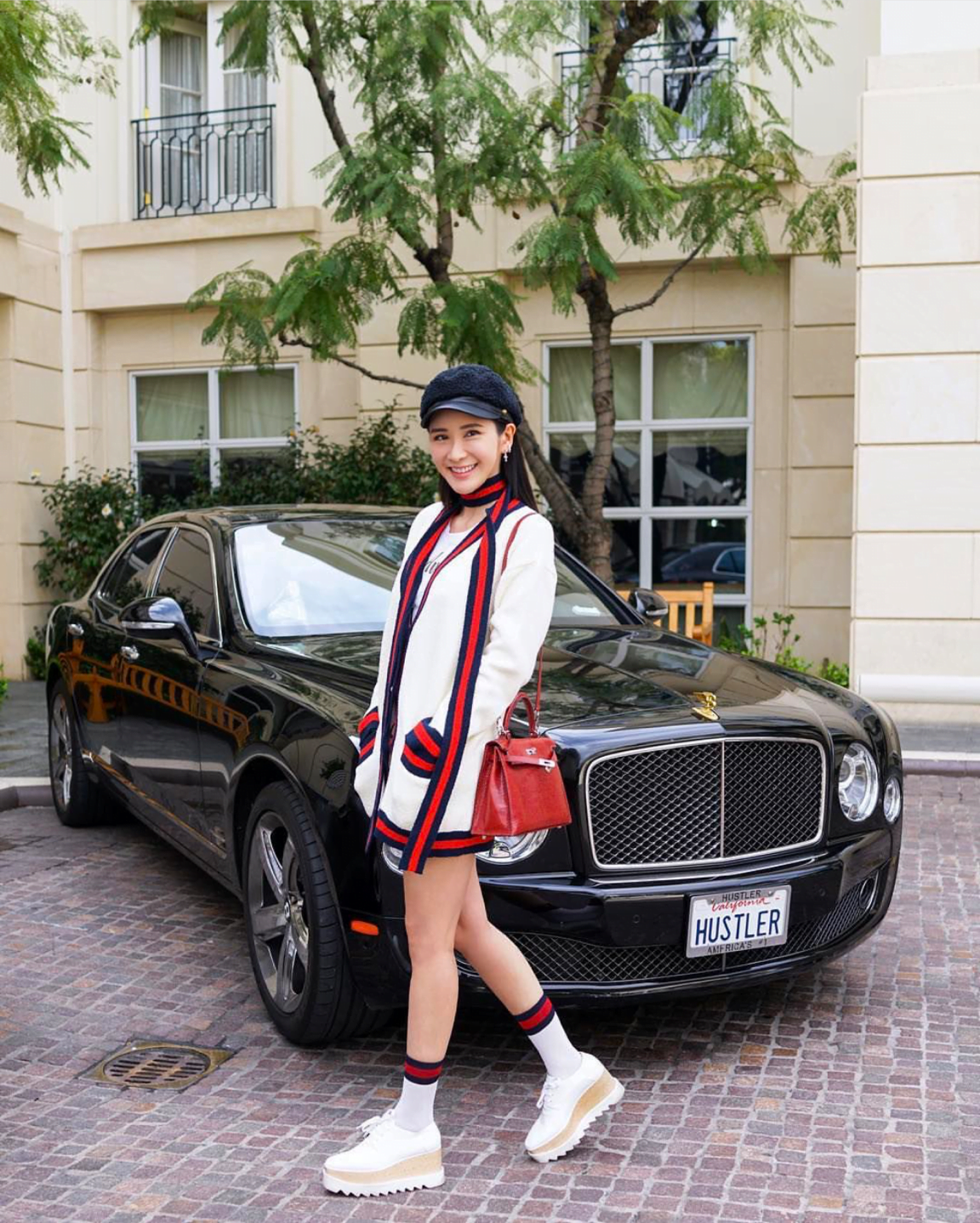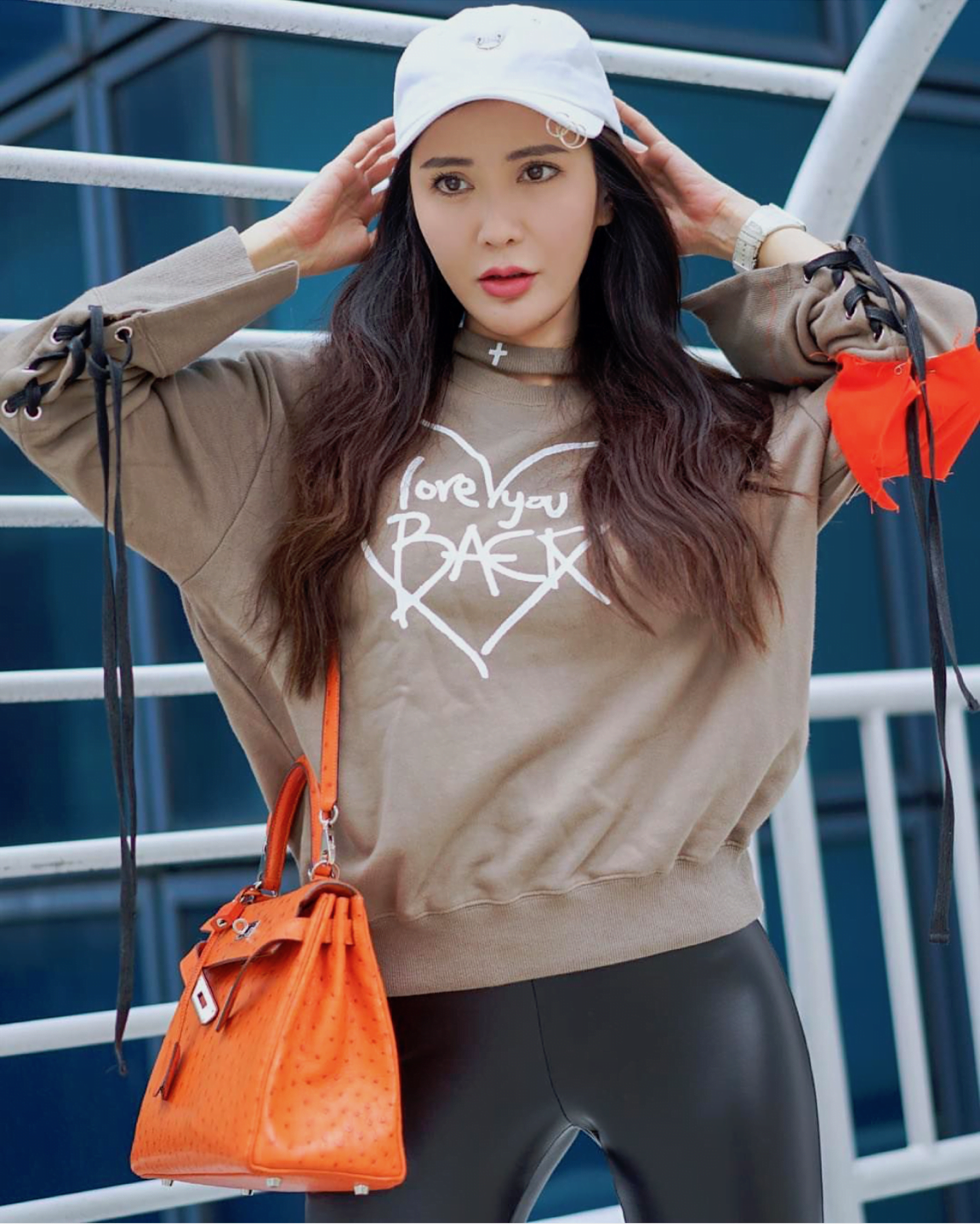 Want to get a closer look at where all these Hermes beauties rest? Check out Jamie's amazing closet tour below…