"I promise I'm a big bag kind of girl," I told my group of friends as I arrived to our meeting carrying my newest addition: the Hermès Constance 18.
My Hermès family has been growing for the past 3 years, and I've been fortunate to find an amazing sales assistant who has never pushed me to buy something that doesn't look good on me (amen to all the SAs who keep it real!) At present, I own two Kelly 25 bags. I know the K25 is technically considered a "mini" bag, but in my defense, one is in ostrich, and I have always felt exotic bags look better on me in smaller sizes. I also have one B35, two B30s (one being a special order), and now the Constance 18. My next special order is a K28, but I also can't stop thinking about adding another K25 to the bunch…so, yes it may sound like I have mini fever, but I promise I don't.
So, how did my inner Mary Poppins, "big bag" spirit survive with these small bags such as the Constance 18 and Kelly 25?
Lately, I've been switching teams…
For someone like me, a self-proclaimed big-bag kind of girl, keeping my nerve while using the Constance 18 has proven to be a daily challenge. I constantly have to reorganize and readjust in order to fit all essentials in these tiny vessels. I cry out loud, then I mutter some French profanities as I realize that there will be no room for my lip gloss. How I envy the girls who have the unbelievable gift of carrying a minimal number of items and having extra space in their bags – unfortunately, that's just not me.
Nevertheless, my Constance mini was my sole companion as I traversed the streets of Paris, feeling honored when people mistook me for a Parisian. I stayed in the Louvre until my feet were blaring for help, went to other galleries, and met with old friends. All the while, my SO B30 was resting on the hotel's beautifully made bed, which was draped with soft linen and silk pastel colors, resembling a picture from the Renaissance.
Just before my Paris trip, my Chanel mini lambskin had been my partner in crime during my adventures in the 40-degree heat of the Sahara Desert; as I discovered the ruins of ancient villages, found rest in an oasis, and moved from one room to another in monumental fortresses, I was transported to another time or a different world (all while toting my CC mini!)
I can clearly make it with mini bags. So you may be wondering, why do I still profess to be a big-bag kind of girl?
Considering Value
Right now, in terms of resale values, the rule is "the smaller the bag, the better". On the secondhand market, the values of the K25, B25 and mini K20 are skyrocketing since so many bag lovers are smitten by them. To buy any of these bags in a store, one needs to be either a very good client of Hermès or extremely lucky (by the way, the odds are almost lottery-level). Even with this information in mind, regardless of resale values, or fashion and Instagram trends, my truest love and most used partner in crime will always be my B35. Allow me to explain…
Accessorizing vs. Functionality
For me, small bags have become accessories and extensions of my outfits. They can truly highlight or change my outfit—hence my desire to own more. Sometimes I like to wear just a suit or jeans and a tee; with my smaller bags, these outfits are transformed into something more, and somehow, I stand out. I'm lucky that I've been able to fit small bags into my lifestyle so far. For me, my big bag is there for a purpose: to hold all of the contents that I need to survive, day or night, even when traveling.
Despite my love for the functionality of big bags, I don't find myself needing to collect multiple big bags; in fact, so far, one B35 has been enough, but I would still love to add another. I need my big bag, and truly, my B35 has become a companion. I would argue that my smaller bags are simply decorative.
I think of those moments of solace when I used my B35 to carry extra cashmere scarves, homemade ginger, or the various items that my mom needed to feel a bit less uncomfortable during her chemotherapy. My Mary Poppins bag, the B35, is one of a kind, and as such, she is always ready, no matter what.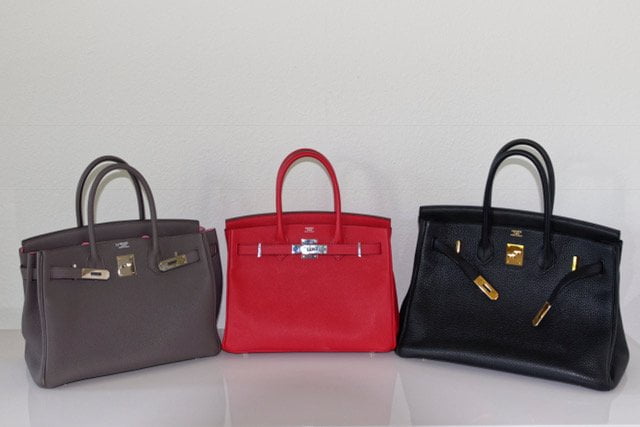 A Deeper Look…
Digging deeper, I remember that, from my teenage years through my mid-20s, I felt that I needed to carry all kinds of items. Oh yes, ladies and gents, I've carried some interesting things with me. Did I need to transport what seemed to be the entire contents of a room? Did five pink glosses and three concealers of the same color need to be there? What in the world was I concealing in the first place? What about the empty bottle of water – was that necessary? Let's not even get into the details of the occasion when I continued carrying a wool sweater months into the warm, summer weather.
I have to admit these objects made me feel more secure and comfortable— they affected me psychologically. I literally felt lost if my big bag was not with me. It became a crutch. I felt insecure—almost naked—if I didn't have my big-bag shield. Imagine a completely full big bag on a petite girl; it didn't complement my figure.
As I fought my way toward becoming an emotionally strong and independent woman, I learned that I didn't need to carry items from home to feel safe. Finally, I was able to see the value of small bags. From time to time, I still struggle to close my small bags without making the poor things burst. I may never be a micro kind of girl, the B25 and K25 are as mini as I intend to go; after all, I need to have room for my keys, phone, card case, maybe a lip conditioner…see how I get carried away!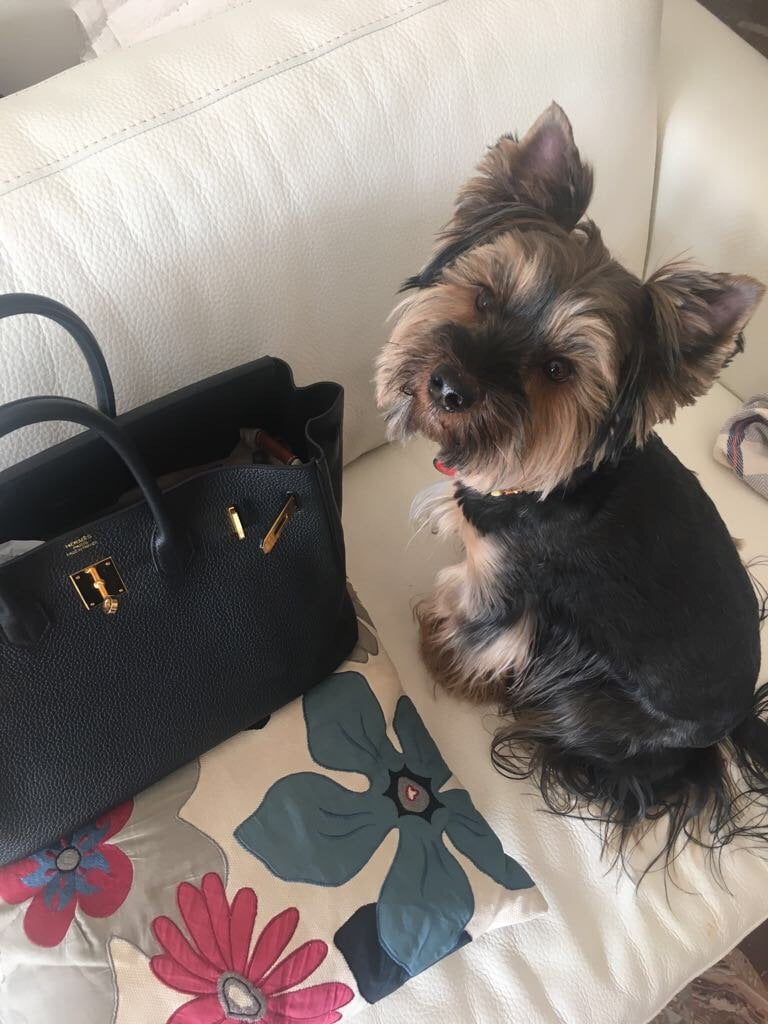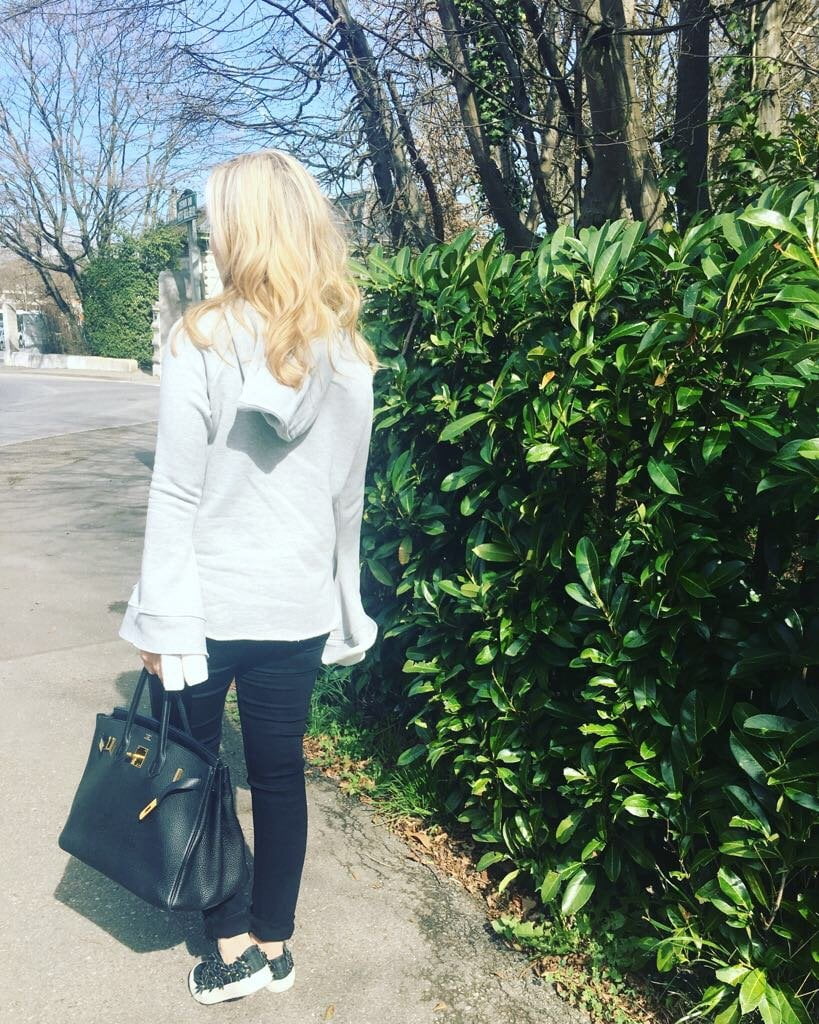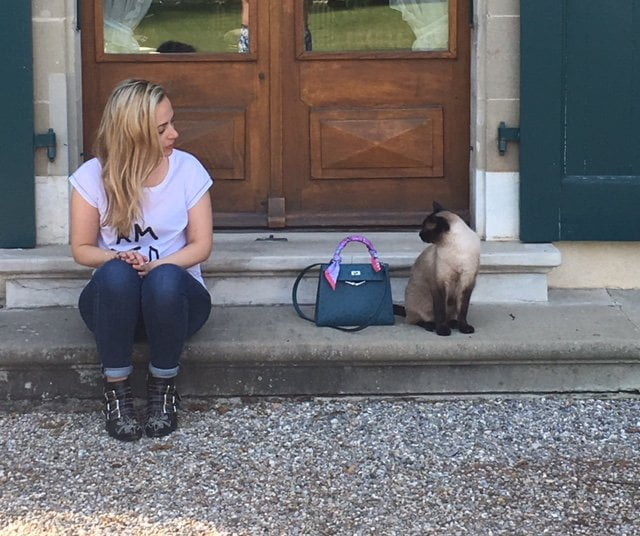 Although I enjoy small bags, in the end, I am a big bag kind of girl because, in my mind, there is a running list of items I'm always ready to pack in my B35; it is my truest companion, and I don't shy from using her.
Join me in the conversation on BopTalk and let me know if you're a big bag or small bag kind of girl!