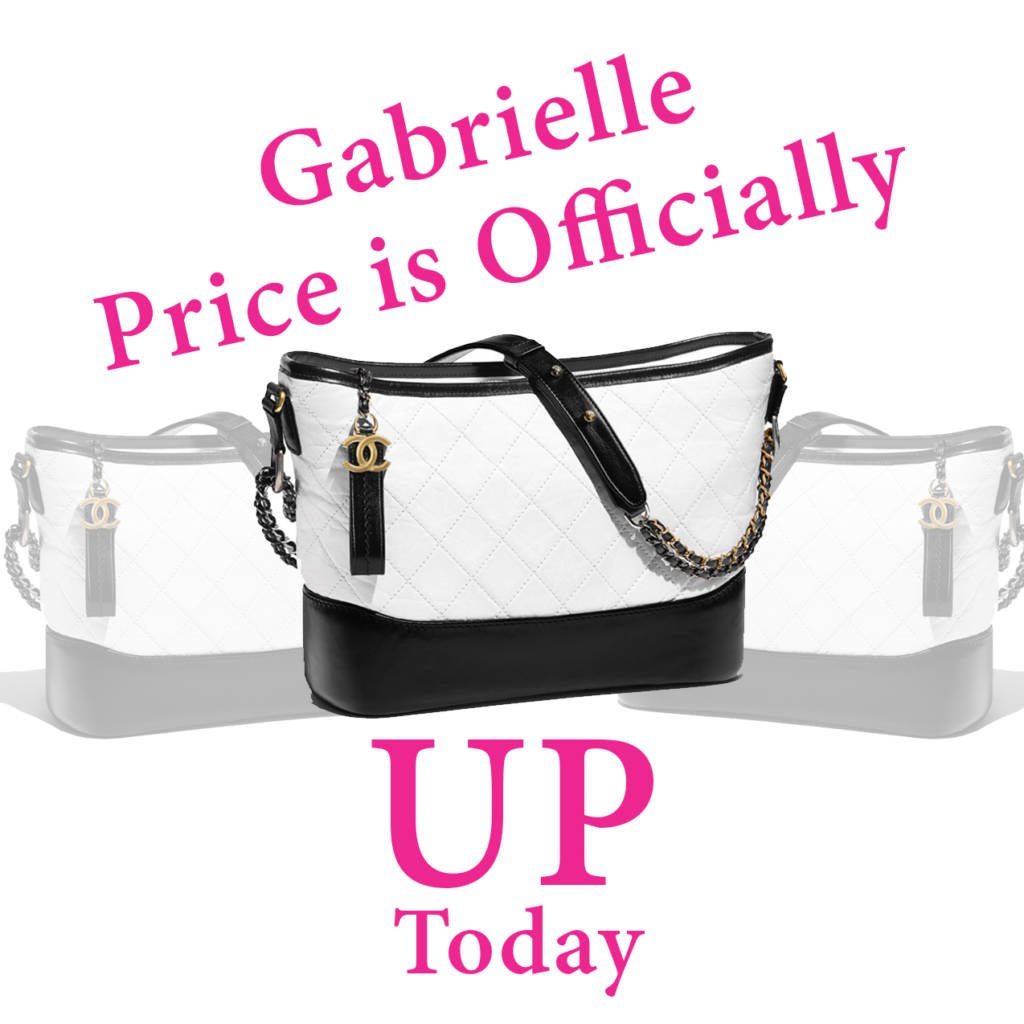 It's no longer speculation, rumor or theory… Gabrielle prices spiked on chanel.com. $300-$400 (or roughly 8-10%) per bag.  And we have the proof. Upon hearing that another increase was coming, we took specific note of prices of various bags on the Chanel website last week. We did it again today.
From classic to tweed to sheepskin, Gabrielle is now more expensive.  And let's not forget that this is the second increase this year as the pricing of many Gabrielle styles spiked in January 10-15% (read: Chanel Price Increase 2018: Gabrielle, Coco Handle and Boy Bags Up Next). 
It is all particularly interesting against the backdrop of Chanel's recently disclosed financials (read: Chanel Pulls Back Its Financial Robe) which show a highly lucrative cash-rich enterprise.  And the stated backdrop for some of this success is… the Gabrielle line.  We suspect the newest pricing changes will only better Chanel's bottom line.
Read below to learn the changes in your favorite Gabby.
Now, the classic hobo style Gabrielle is up $400, or over 9%.  This Gabrielle is now approaching the 5K mark – at $4700.
The small tweed hobo also rose $300. That's an 8.3% rise and leaves this purse just below $4000.
The new Hamburg embroidered hobo spiked $400 to $4500, a nearly 10% increase for the upcoming season's bag.
The shearling sheepskin hobo also is up $400 to $4500, or a 9.75% increase.
Interestingly, the price of the small gold python Gabrielle hobo remained steady (for now) at $5800.