We often throw out the words "innovative" and "unique" when discussing new bags from the latest collections. However, if you really think carefully, when's the last time you saw a bag that was truly interesting and out of the box? If you can't find yourself surprised or impressed yet, take a closer look at the Loewe Puzzle Bag.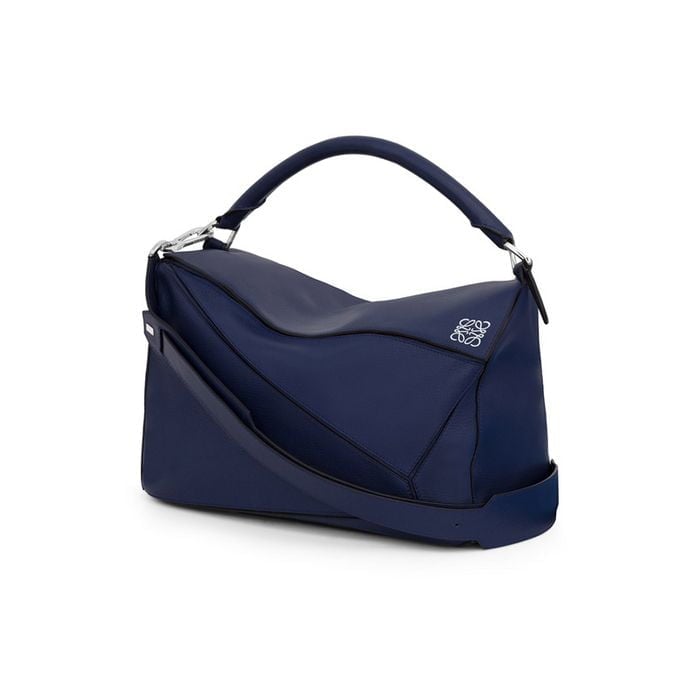 If nothing else, the Puzzle Bag definitely lives up to its name, and honestly, we're still a little confused about what to think of it. The Loewe Puzzle bag is a striking piece that demands, if not requires, a thorough studying. The bag is almost an architectural work of art with many angles, lines and corners. The geometric silhouette details give the bag a modern vibe, but are also pivotal to its function. The Puzzle bag can be folded and transformed into several different styles allowing you to carry it basically however you want. With the addition of a shoulder strap, you can carry it crossbody, over the shoulder, slung like a backpack, as a clutch, or simply in the crook of your arm. Whether you can get into the bag's look or not, you have to admit: the Puzzle Bag is smart and certainly interesting. The intrigue only keeps spreading. In the past couple of months, the Loewe Puzzle bag has picked up a big following in the bag world but hasn't reached its full shine yet.
The Spanish fashion house, sticking true to its great craftsmanship, produces the Puzzle Bag in a variety of colors and rich materials such as leather, suede, exotics, and even furs. It is available in three sizes Small Puzzle, Puzzle (original), and Large Puzzle. The leather Puzzle retails for $2,190 via Saks Fifth Avenue.
| | |
| --- | --- |
| Style | Price in USD |
| Loewe Small Puzzle Bag | $1,990 |
| Loewe Puzzle Bag | $2,190 |
| Loewe Large Puzzle Bag | $2,690 |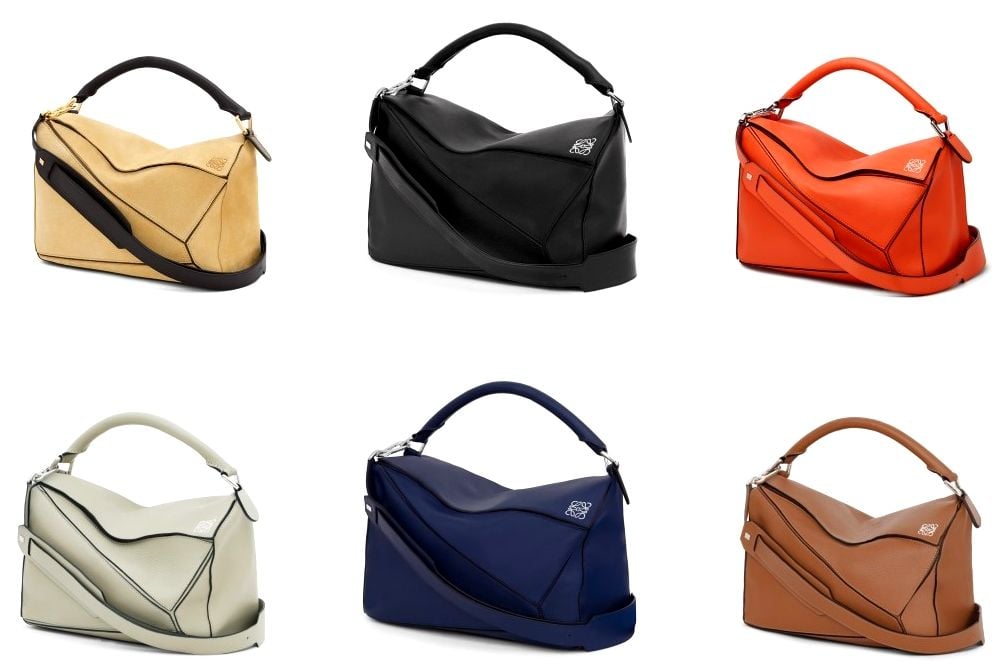 You still may be puzzled, but I must ask…Loewe Puzzle Bag: YAY OR NAY?
Love PurseBop
XO