Ready to explore one of the latest "it" bags – or shall we say "ANTI-IT" bags?!
The fashion community has finally started to pay attention to Mansur Gavriel. While their designs may be modest and under the radar, you've definitely seen the bags around. Follow along as PurseBop takes you through a full Mansur Gavriel rundown…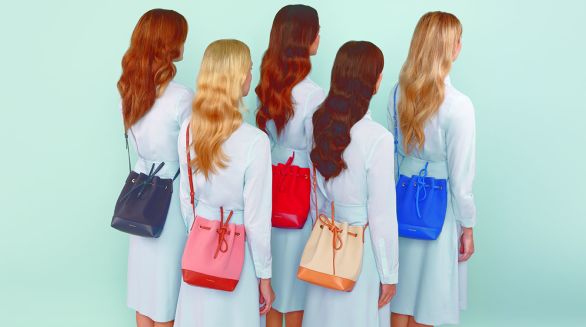 All About the Women Behind Mansur Gavriel
In 2012, Rachel Mansur and Floriana Gavriel launched their handbag collection Mansur Gavriel with a very clear vision in mind. The two designers first met in 2010 at a concert in Los Angeles and quickly discovered they shared many similar interests and a common style. Gavriel and Mansur struggled finding handbags that fit with their clean, elegant aesthetic. The two set out on a quest to create classic bags that were modestly priced but high quality. As quoted in their mission, Mansur Gavriel was "inspired by the contrast of warm, natural textures and the clear, clean intensity of pop colors." Mansur Gavriel leather goods are made with the highest quality Italian leather and age old craftsmanship in the Veneto region of Italy.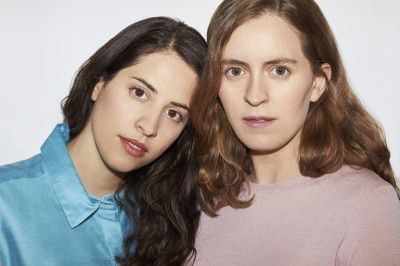 The ANTI-IT bag
The success of Mansur Gavriel is based on the brand's simple look. The designs are minimalist and don't make a huge status statement with brand logos. Rather, the bags speak to the wearer's style preference and are versatile across a broad range of occasions because of their classic structures. Mansur Gavriel's most iconic bag is the drawstring bucket bag available in mini, small, and large sizes. Other popular Mansur Gavriel styles include the tote and backpack.
Even with their low-key look, these bags are a hot commodity. When the company launched its e-commerce platform December 2014, stock sold out within an hour. The Mansur Gavriel mini black backpack introduced in May sold out in 6 minutes online and won't be restocked until August.
Where They're Heading
Mansur Gavriel is poised for even more growth! The brand is currently designing clutches and more simple designs for their handbag collection. Down the road, we expect the launch of clothing and shoe lines.
In recent news, the brand received the prestigious Swarovski Award for Accessory Design at 2015 CFDA Fashion Awards in June. They're also collaborating with the Paris store Colette to create a limited edition bag. Colette installed a huge Mansur Gavriel bucket bag sculpture in their window in honor of the collaboration.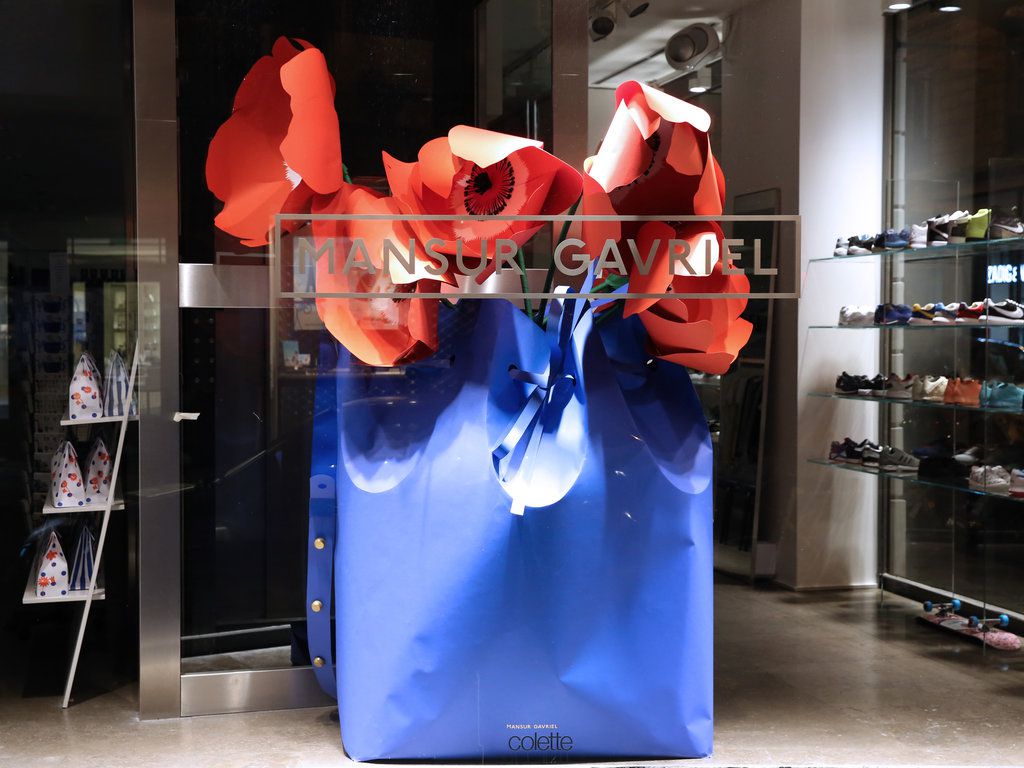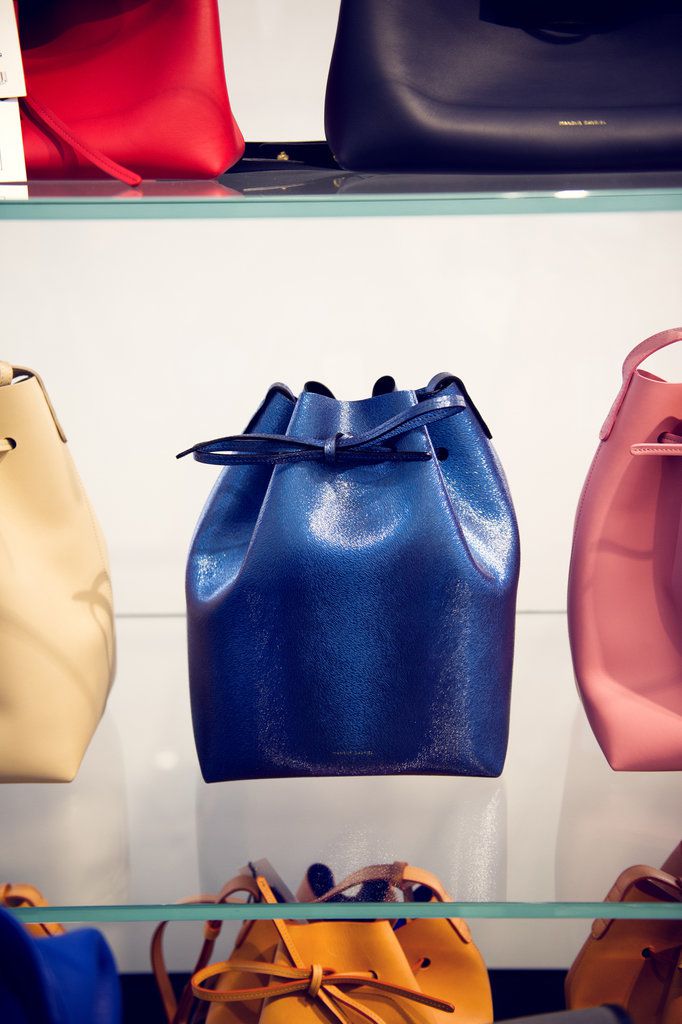 PurseBop's Mansur Gavriel Basics Guide
Below is a further breakdown of pieces in the Mansur Gavriel collection along with price information:
Mansur Gavriel Bucket Bag Sizes
Original/Large – 12.25" H X 10" W X 6" D
Mini – 9.5" H X 8" W X 4.5" D
Mini Mini – 8" H X 6" W X 3.75" D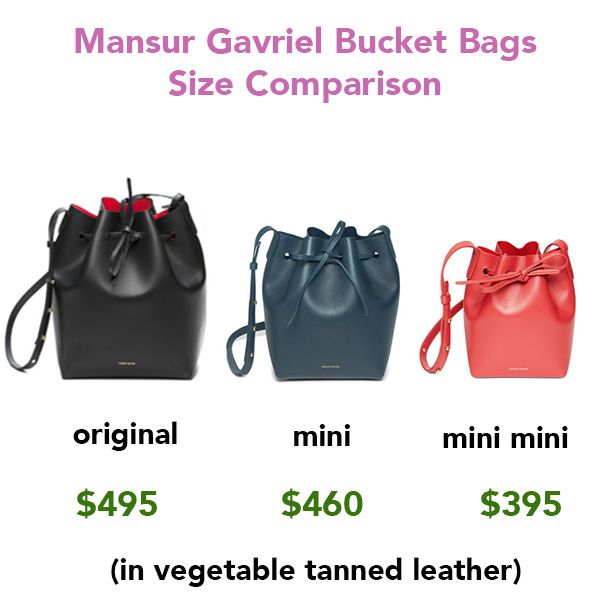 Mansur Gavriel Totes come in both a small size (9" H X 17.25" W X 4.25" D) and a large size (11.5" H X 19.5" W X 6" D). They are available in tanned vegetable leather, coated calf, canvas, and tumble.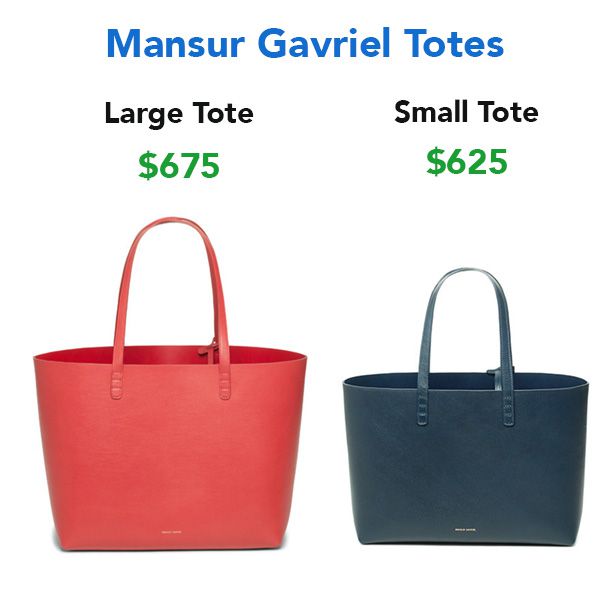 Backpacks are available in the same materials as the totes and bucket bags. There are two available sizes, large (12" H X 14" W X 7" D) and mini (8" H X 10" W X 5" D).