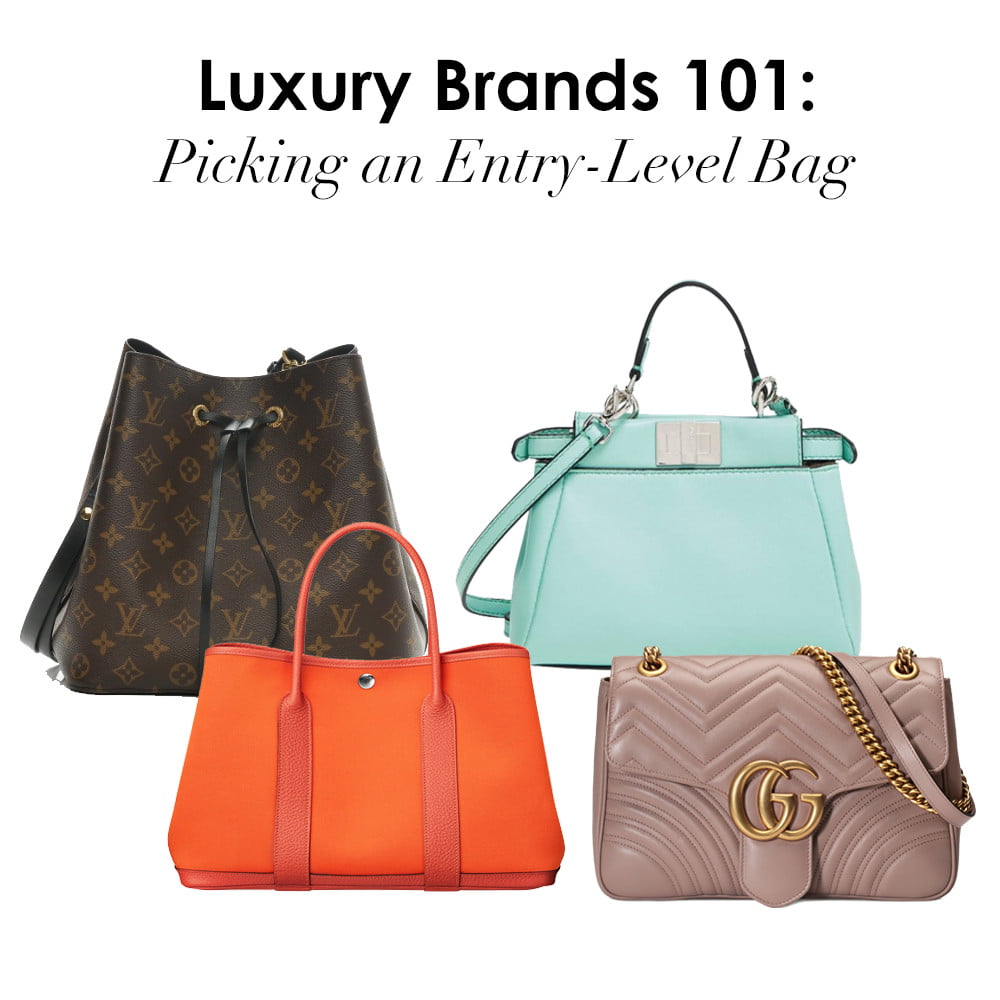 Imagine this: Ever since she was a young teenager, Anna would go out of her way to wander by the row of luxury stores on Michigan Avenue in Chicago. She would stop to admire the glorious displays of Prada, Gucci, Chanel, and, her absolute favorite, Hermés. She scoured the pages of fashion magazines, hungrily taking in the luxury brands of her favorite celebrities. "One day" she said to herself, "I will walk into one these stores and buy my first luxury piece."
After working three jobs to pay for college, winning a scholarship to a top law school, and then landing a job at a respected law firm, Anna is finally ready. She deposits her first paycheck and proudly walks over to Michigan. Surrounded by the frenzy of the street and the gleaming signs of the stores all around her, she feels overwhelmed. Where to start? What should she choose as her entry level bag?
PurseBop is here to give you a full guide on the entry level bag, whether it's your first designer purchase or your first exploration into a specific brand.
Let's start right at the beginning.  What exactly is an entry level bag? As we reviewed in our Guide to Entry Level Bags, an entry level bag is a "first purchase" or "baseline" product which allow you to become acquainted with a brand before purchasing a more expensive product. Oftentimes, entry level bags are popular "it" bags that are more affordable. These trendy pieces oftentimes precede the purchase of larger, more classic pieces.
A common misconception is that entry level bags are based on price. This isn't necessarily true! Based on your budget, your needs, and the brand you're interested in, your entry level bag won't necessarily fall under the category of "cheapest luxury brand bags." Even Hermes has entry level bags!
Entry level bags are an extremely important part of a luxury brand's range of products— they are capable of making large profits and introduce consumers to a brand. As a "taste" of the brand, this first impression can lead to larger purchases…or result in a consumer going to another brand if they have a bad experience. Even small accessories can be considered entry level products into the brand!
One of the major entry level bag offerings from designers is of course, mini bags! The more affordable counterpart to their mother bags, mini bags allow you to adopt an iconic bag like the Birkin or Kelly into your wardrobe, without the commitment and larger price tag of the original. These mini bags are huge on Instagram and look great! 
Cult favorites can also be popular entry level bags. Also known as "it bags," these trendy pieces tend to have attributes that are instantly recognizable, in particular distinguishable logos. It makes sense to buy a cult favorite as an entry level bag, especially if they're practical. A status symbol, a piece of cultural history, these bags are powerful and oftentimes more accessible than the Holy Grail Bags. 
From Entry Level to the Ultimate Holy Grail Bag, investing in designer purses is a lifelong journey—one filled with joy, satisfaction, and sometimes, frustration. Whether the Holy Grail Bag is out of your price range, or it's extremely difficult to find, it can be the mountain on the horizon as you set out to buy your first entry level bag. Sometimes the HGB determines what your entry level bag will be. Seeking to establish a relationship with Hermes for a B or K? An Hermes entry level bag would probably be the best choice.

Related Articles:
The Holy Grail Bag
The Pursebop Family's Holy Grail Bags
What's Your HGB (Holy Grail Bag)?
The Hermes Birkin – The Ultimate Holy Grail Bag