Biggest social faux pas— public display of…brand names?
According, to an article recently published in the Wall Street Journal, recognizably trendy and designer logo ridden "It" bags are losing their novelty amongst luxury handbag designers and serious collectors. Instead, the simple, undistinguishable "Anti-It" bag is becoming a staple and even mantra to some because understated bags arguably speak for themselves and express the consumer's personal tastes.
The "Anti-It" bag is solely meant to be a quality bag instead of a type of advertisement or status statement. Yet, on the other hand, popular and embellished bags continue to spark our collective fashionista spirit, not only for the trend factor, but also out of our genuine admiration.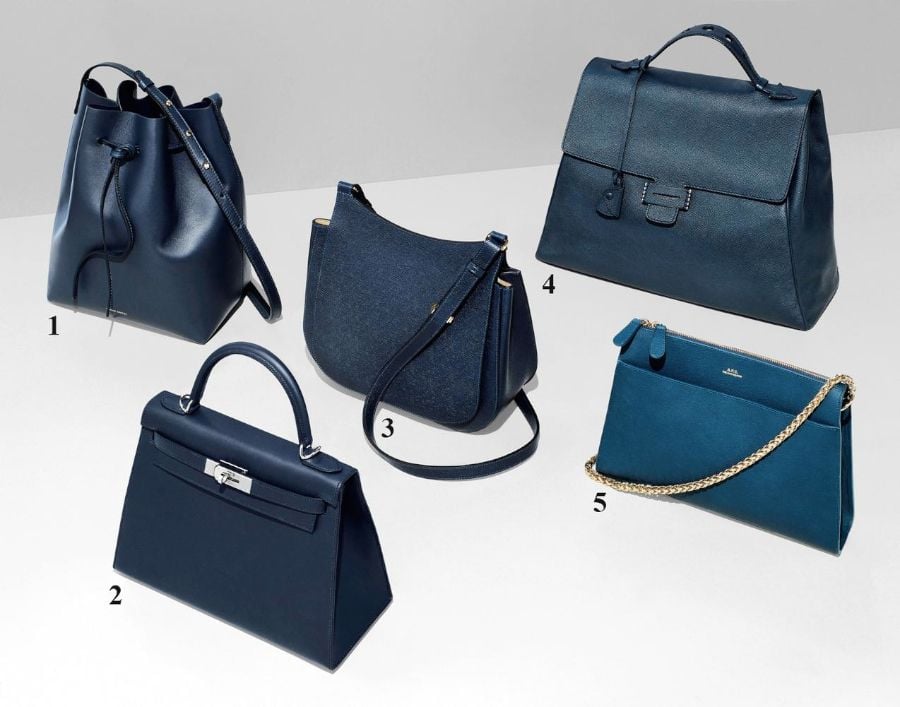 1. Mansur Gavriel's Bucket Bag; 2. Hermès's Kelly II Sellier 28; 3. The Row's Hunting Bag; 4. Myriam Schaefer's Byron Bag; 5. A.P.C.'s Edith Bag  PHOTO: JAMIE CHUNG FOR THE WALL STREET JOURNAL
I find this theory particularly relevant today as we just  published the story on the 2015 "It" bag winner.
And although the Hermes Kelly may not be dripping with logos, and one could argue a tad bit more understated, is it not in fact one of the most recognized luxury bags of all time? My recent obsession with the beloved Kelly forces me to explore my personal reasons for the entire #PurseBopsGoneKellyCrazy movement at our @PurseBopPicks Instagram. 
Wall Street Journal: Revenge of the Anti-It Bag
So, PurseBop asks: "is no statement actually the best statement? Are trendy "it" bags doing us a disservice or should we flaunt them with pride?" 
Love PurseBop
XO
Please share your thoughts in the comments below, I really am curious what you think? ?