Forget a lid for every pot, Chanel's got a purse, or purse-like accessory, for nearly every ensemble in its Cruise 2023 collection. Seriously, more than two-thirds of the looks included a bag! With so many options, it's probably no surprise that there's a size, shape, and style for everyone. Curiously though, there weren't many of the hallmark classic flaps in this grouping. Nor were there any of Chanel's latest, the Chanel 22. Not to worry, there are other standouts grabbing all the buzz. More on those later.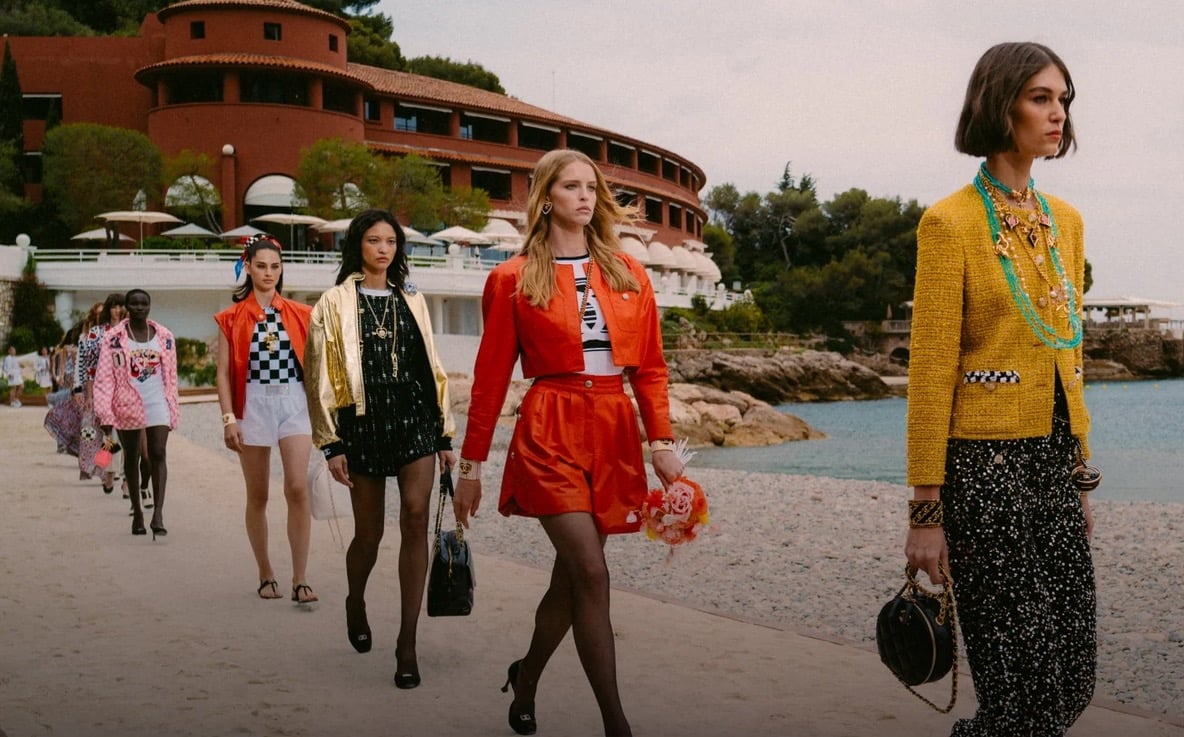 As for the collection itself, it was shown beachside in the glamorous and glitzy town of Monte Carlo. Designer Virginie Viard paid homage to sport and yes, sneakers continue to be big for the season. Pink lovers you'll be thrilled that the rosy hue continues to dominate among the otherwise traditional Chanel black and white color scheme.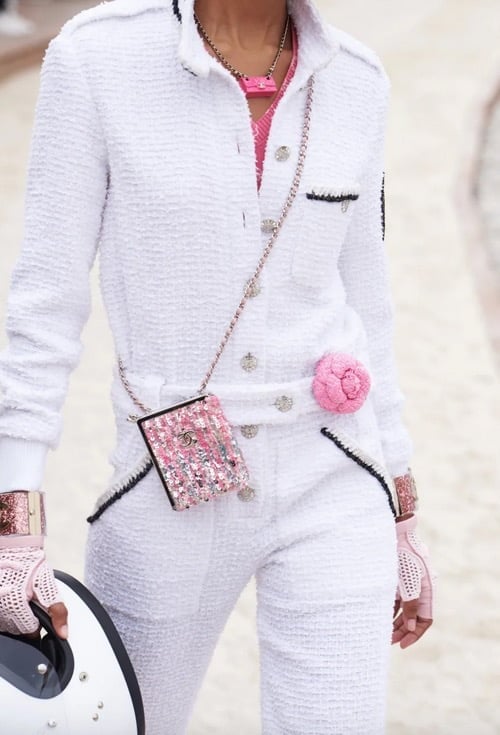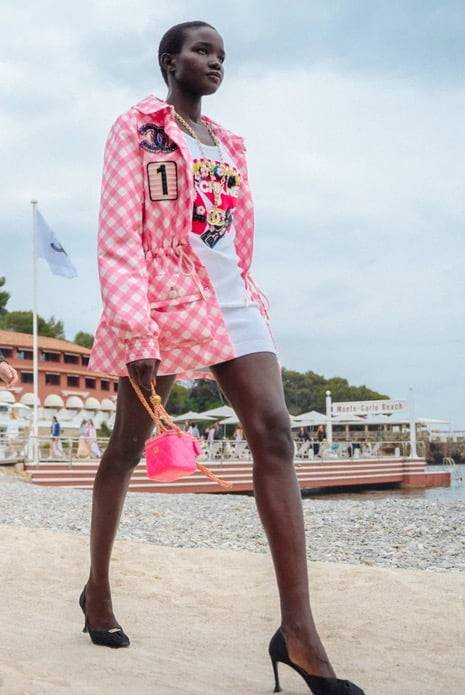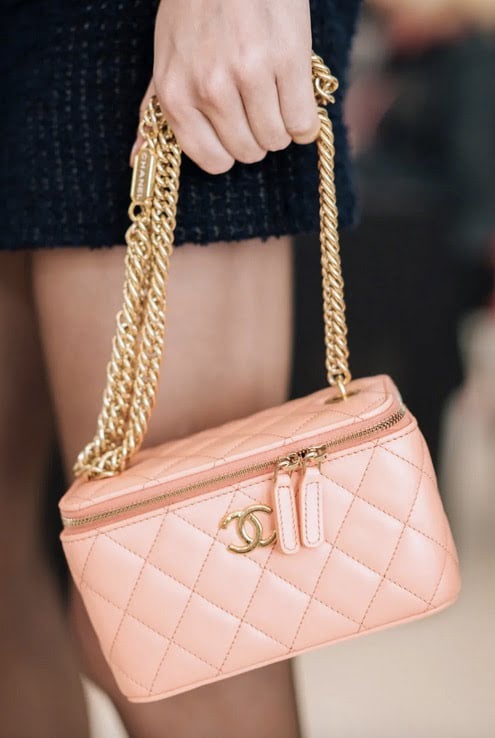 The collection's sporty theme carried through to handbags and surely not coincidentally related to the scene in Monte Carlo. Slot machine purses for the famed Monte Carlo Casino, tennis bags (both regular and mini sized) for the April Monte Carlo Masters tournament, and motocross with the upcoming Monte Carlo Grand Prix.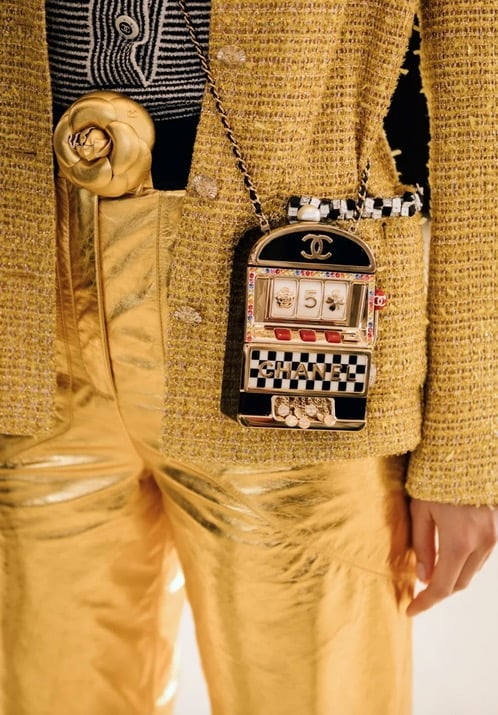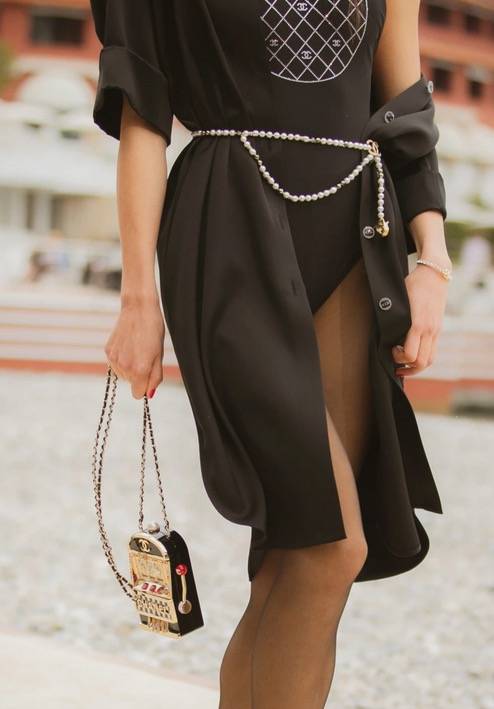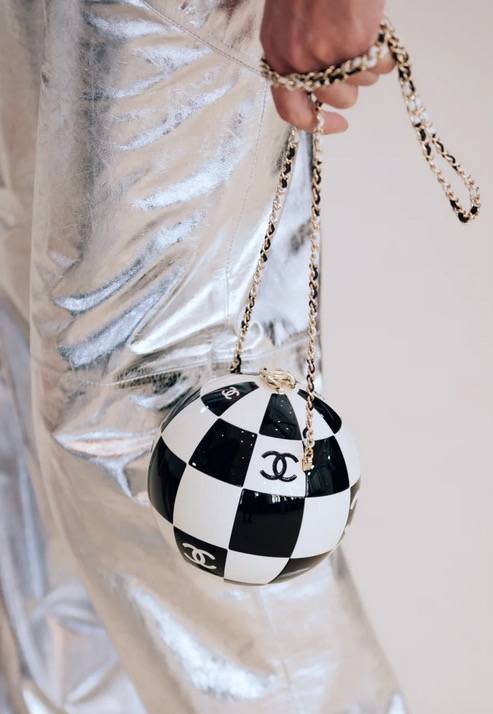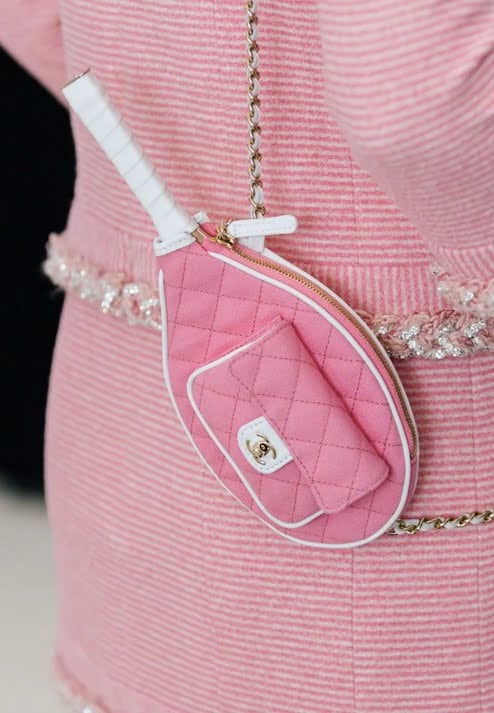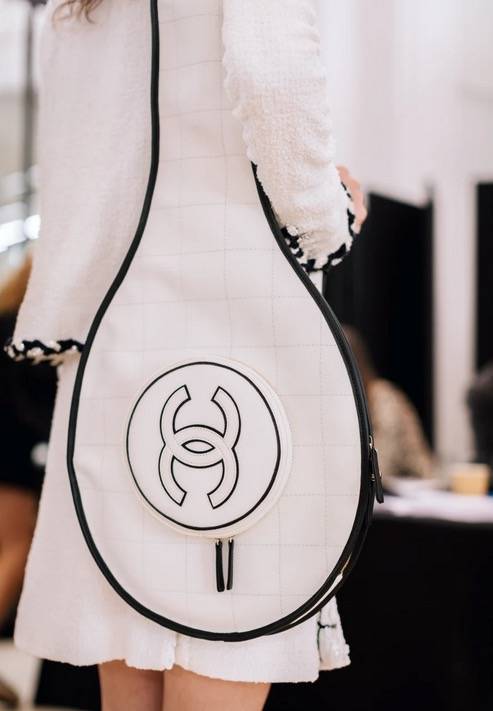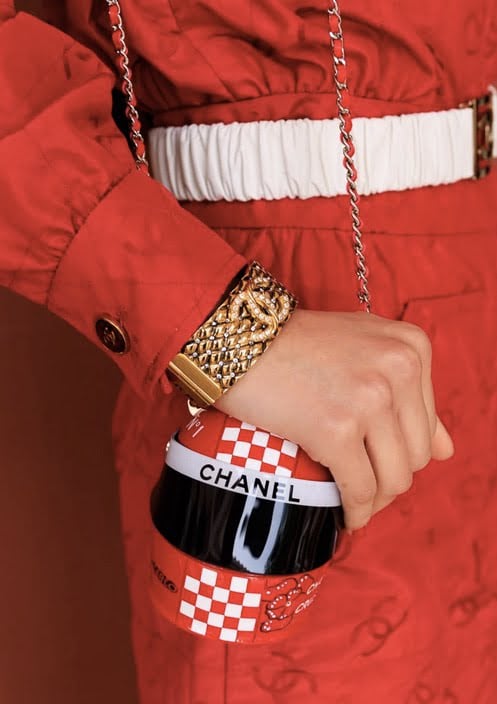 Cute, kitschy, but probably not going to be the top sellers. We hope, however, you're impressed we know our sports.
As for what really caught our eye, it's probably no surprise. This box-like flap with leather and metal is absolutely stunning. No doubt it will be quite expensive too. Of course, there's also a very mini-version if you're priced out by the larger size. In our view, this bag would be a bigger seller if the metal half were replaced with wicker.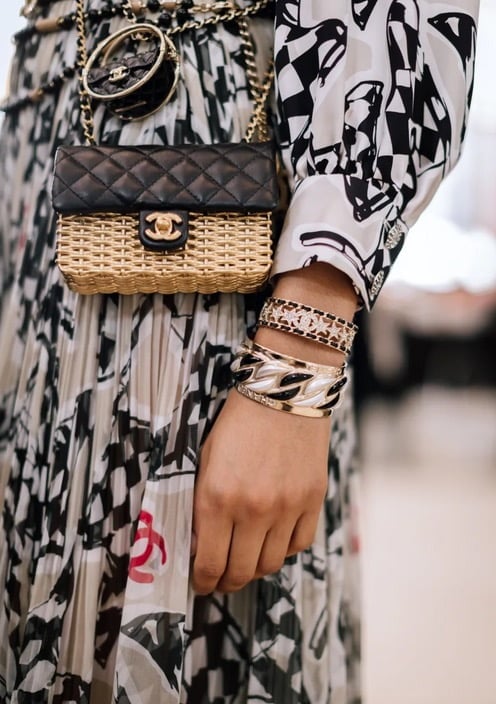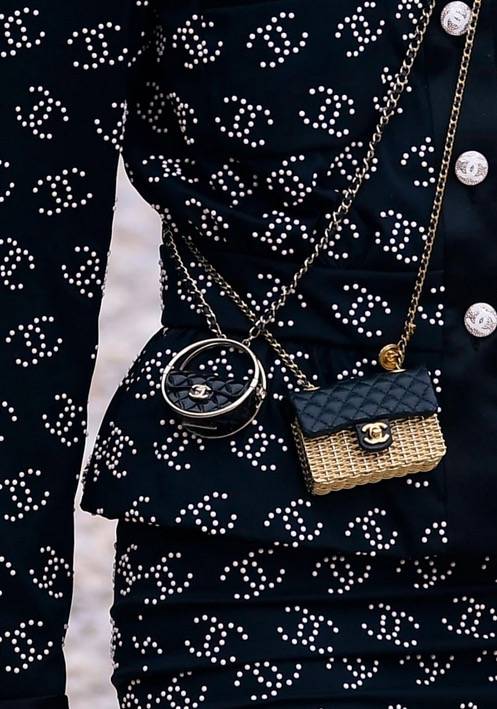 Also cute was a small half-moon bag with a firm chain link handle, making the bag appear as a circle. On some level, it is an upscale version of Chanel's famous hula hoop bag. P.S. there's also a mini version of this one worn more as a belt.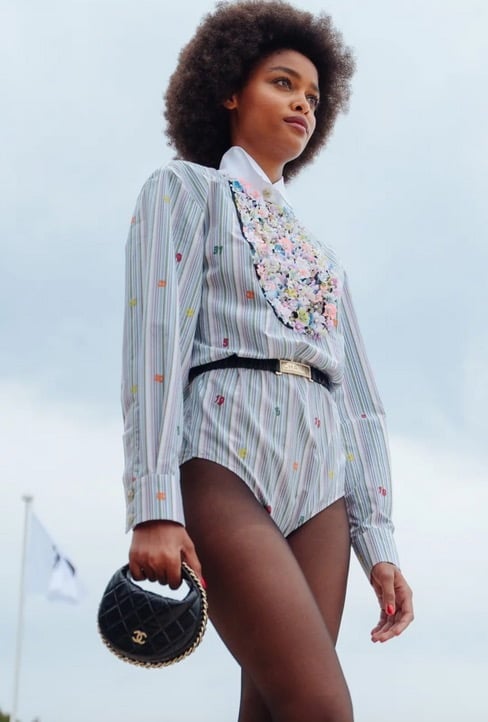 Chanel created flaps everywhere for every occasion. True classic flaps, however, were few- one in tweed with sequins and another with floral appliqué.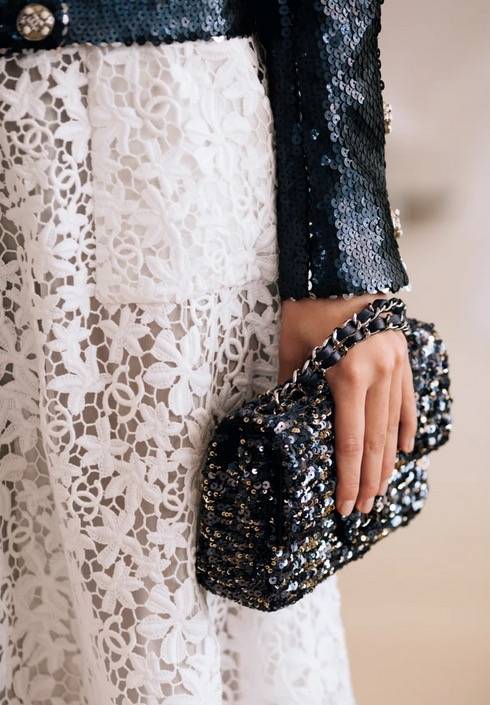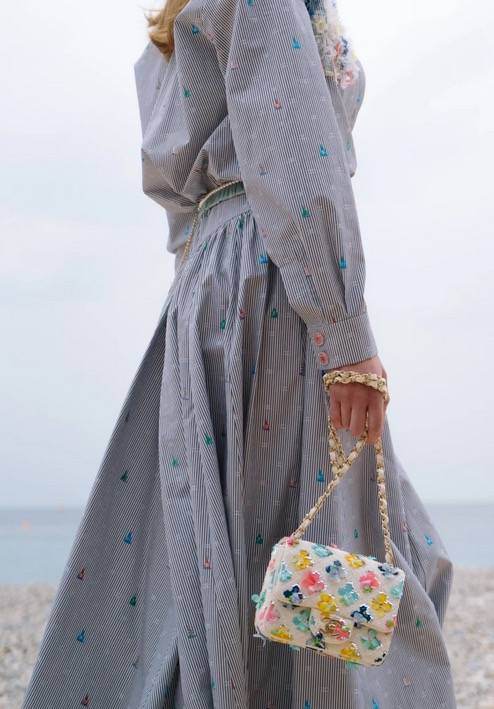 Don't despair though – there are plenty of other similar options.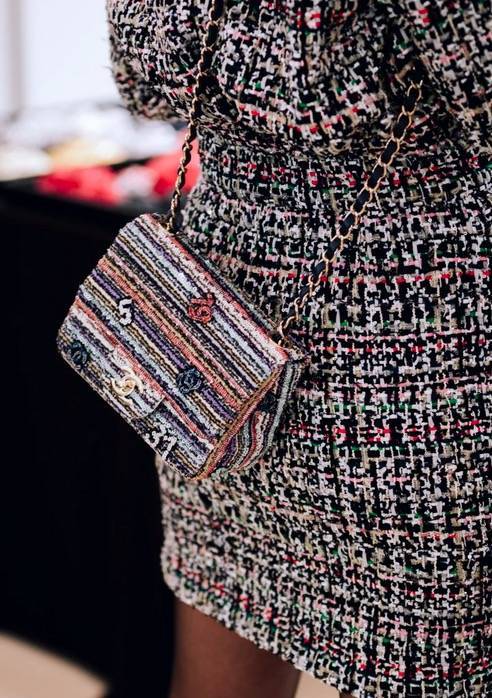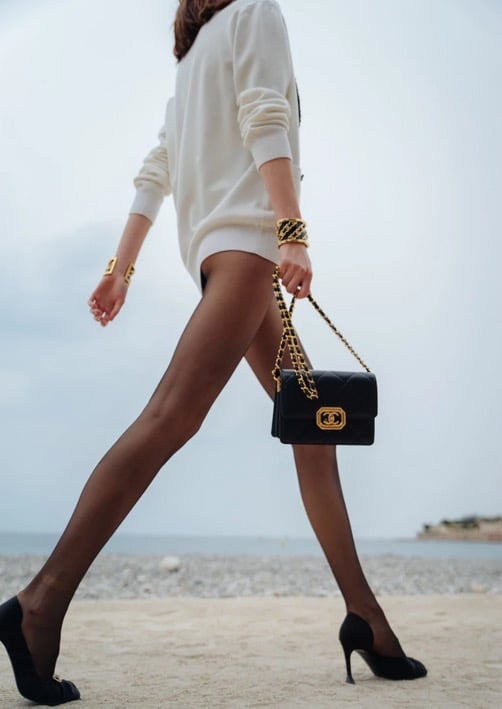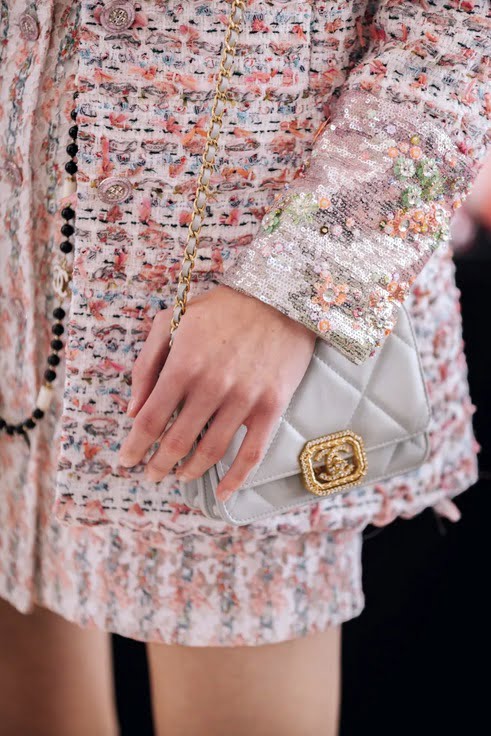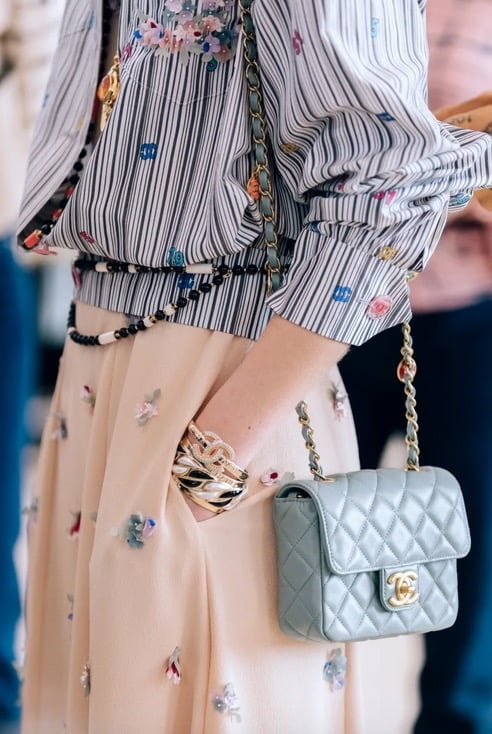 Take a look at the crossbody/shoulder flap option too.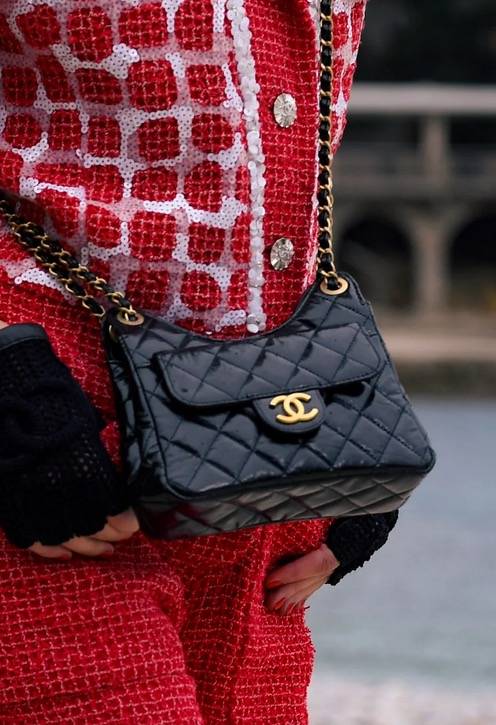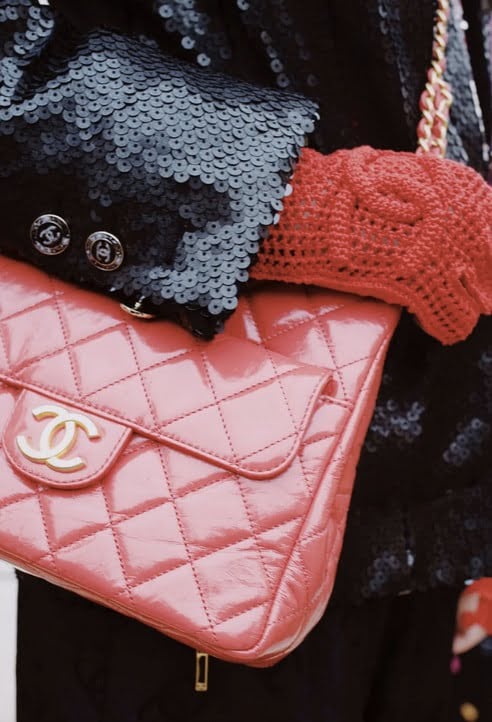 One purse turns the quilts off the diagonal, as small square puffs. Perhaps oddly inspired by the Bottega Veneta Cassette bag?
Although traditionally used as makeup travel bags, it's clear that, at least for Chanel, this vanity case style has gone mainstream over the last few seasons. Cruise 2023 is no different. There are plenty of shape and options too: round, square, rectangle, basket.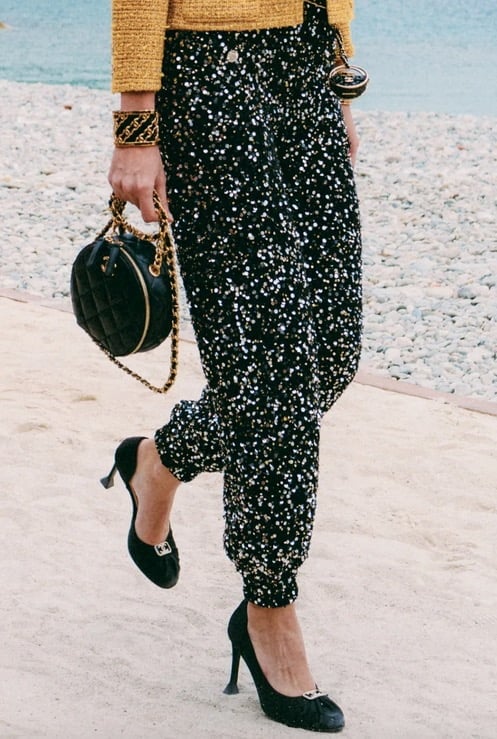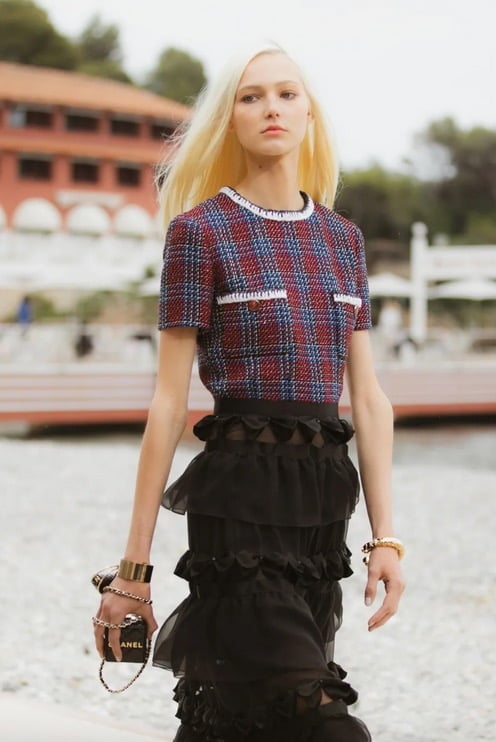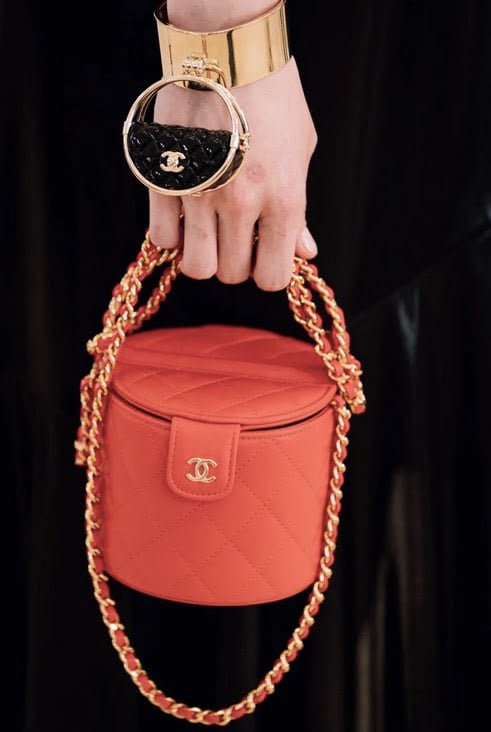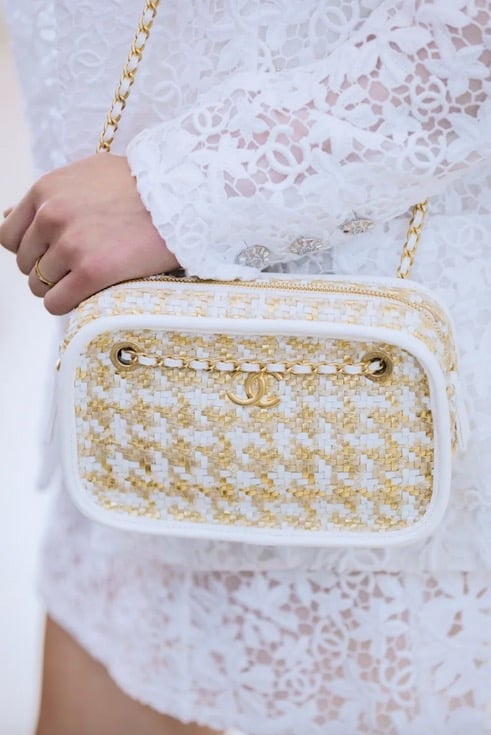 Related, though perhaps not the same, are several cute cubes (likely the clutch with chain), mostly of the formal variety. Not large enough to actually hold much, they seem a cross between vanity and minaudière.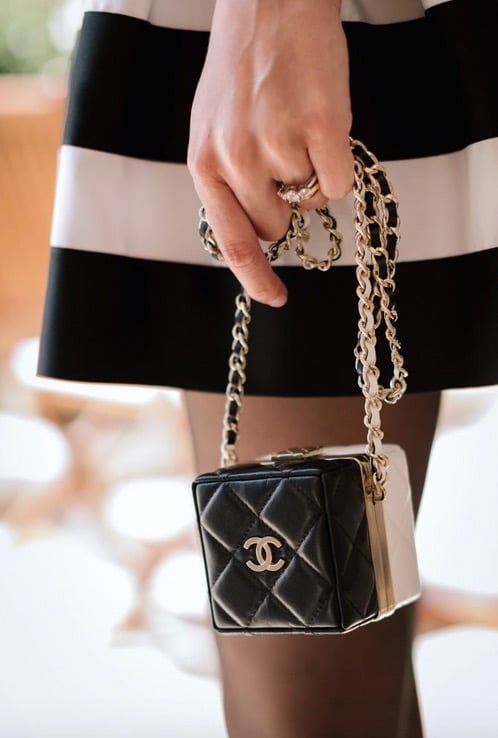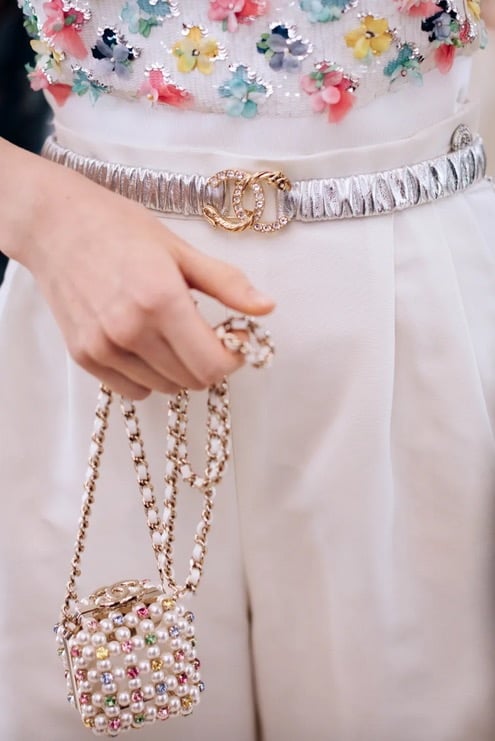 Whether you see it as a bowling bag or doctor's bag, this shape is back for Cruise 2023.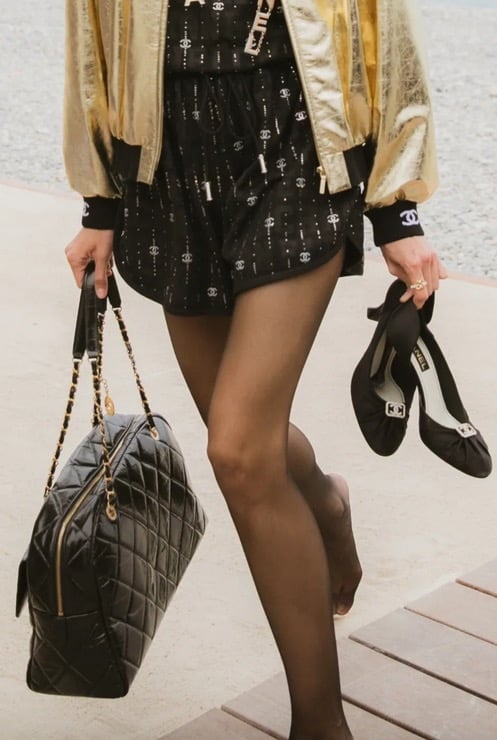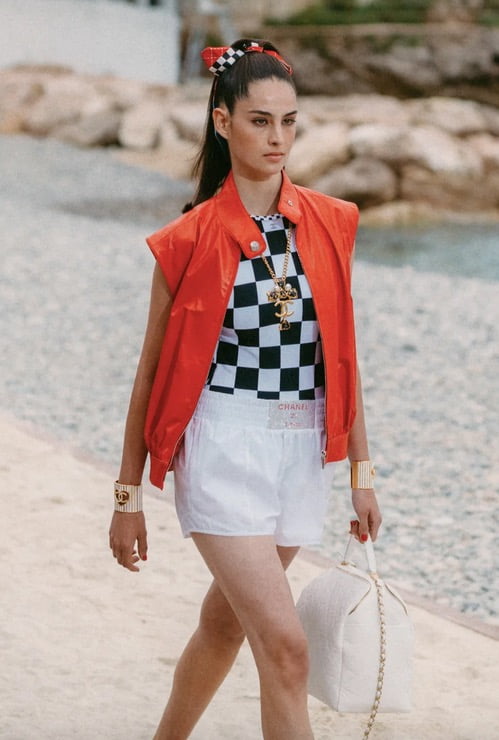 Updated: May 13th, 2022