#PurseBopsBirkinWeek is still in full action! @HappyBaggage, Hermes aficionado and our latest BopTalk Celebrity, took us through her personal Birkin journey and shared a helpful Hermes Birkin reference guide in Part 1 of the "My Orange Baggage" narrative.
Now she returns for Part 2 of "My Orange Baggage" and shows us how she personalizes her bags with her iconic flair! As handbag lovers know, a bag isn't just a bag. Hermes, as a brand, especially affirms this fact all the way from their incredible craftsmanship, luxury experience, and beautiful accessories. Bags can truly come to life, and you can dress them up and primp them to help give your look a personal statement.
Read below to find out how HappyBaggage adds a huge dose of happiness to her bags…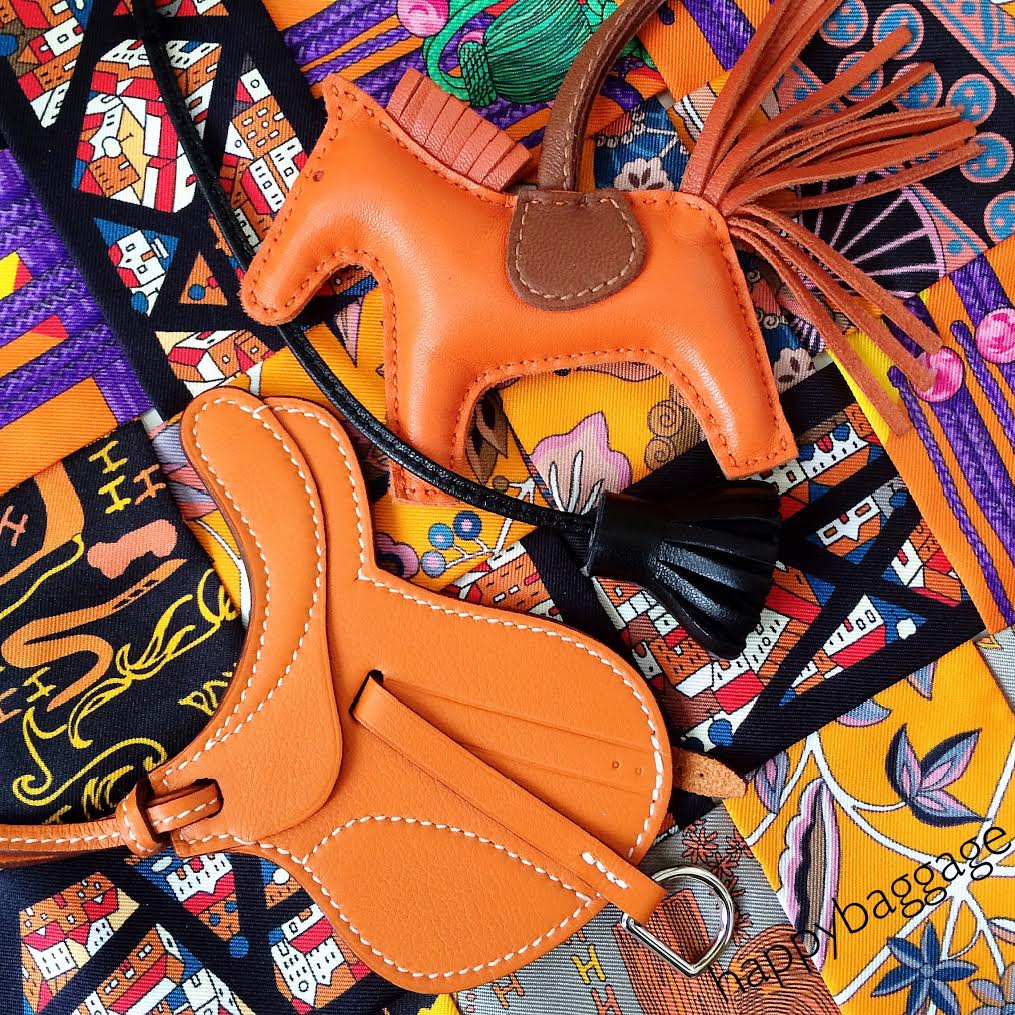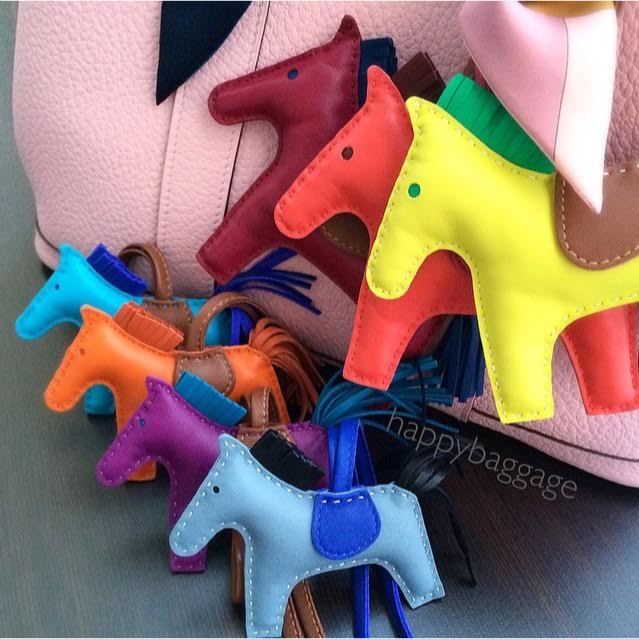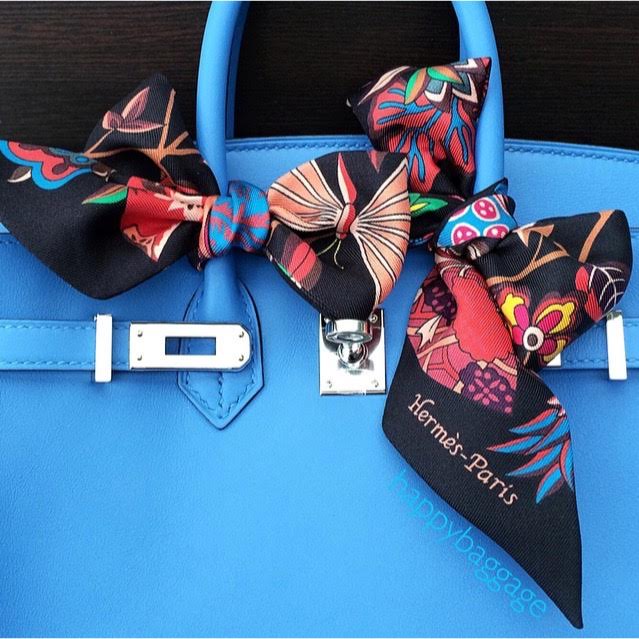 Happy OOTD- Dress Them Up!
I go through a few outfits sometimes before I finally make it out of the house…In the same way, my bags don't leave the house until they are dressed.
I love twillys. I love the designs, the colours, and importantly, how they protect the handles from wear, and discolouration from all the handling.
The options are vast, whatever your bag colour, the twilly colourway choice adds contrast, or complements the bag colour.
I love bows, so each twilly retying session is therapeutic to me. And because I am obsessive with how the knots (or bow) finishes off, I don't start unless I know I have time to finish it.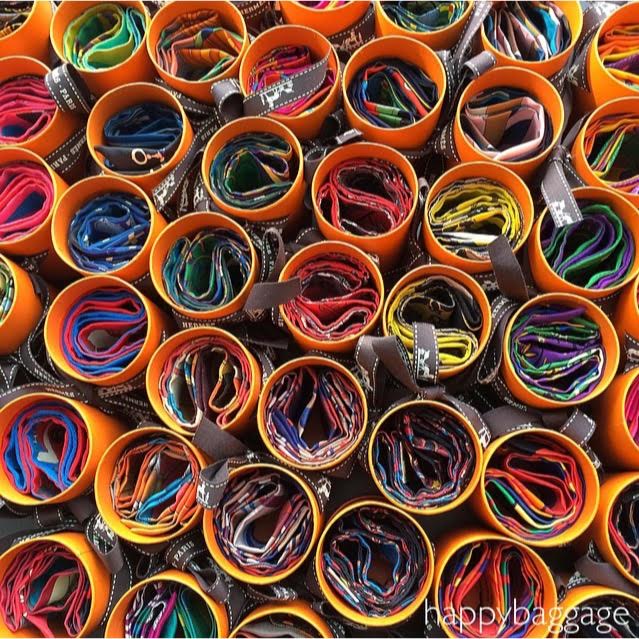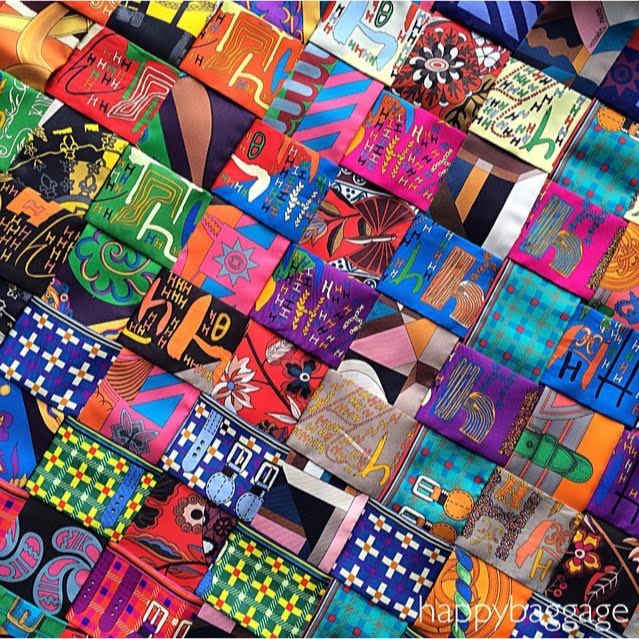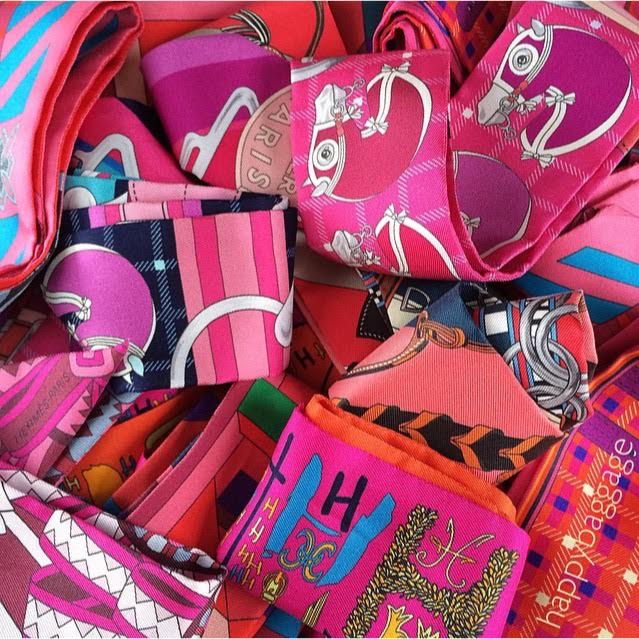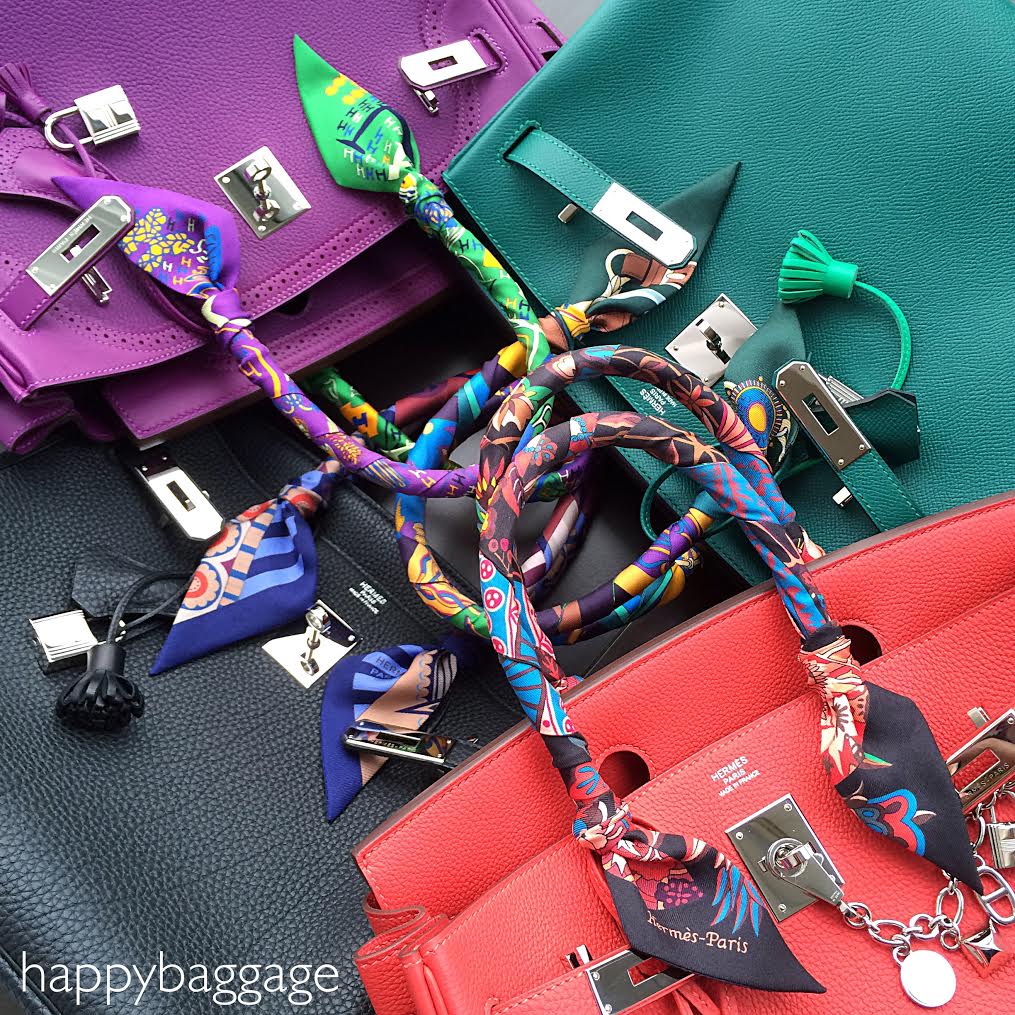 Charming? Charmed.
I wear mostly neutrals, and not often in prints. I channel my mood of the day through my twilly and bag charm combinations.  For fun days, I look to my stable of rodeos, Hello Kitties, Marvel Heroes, Disney Princesses. Over the years, my children have taught me not to take myself too seriously. Throw back your head and laugh, and clash all your colours if it pleases you! (My daughter still thinks the rodeos will squeak when pressed. Imagine her delight each time she is left alone with my rodeo-ed bags.)
But of course, on those days when I feel like I need to be taken a little more seriously, I will keep it simple. My favourite combination : the Olga bag bracelet with the clochette and a cutie carmencita.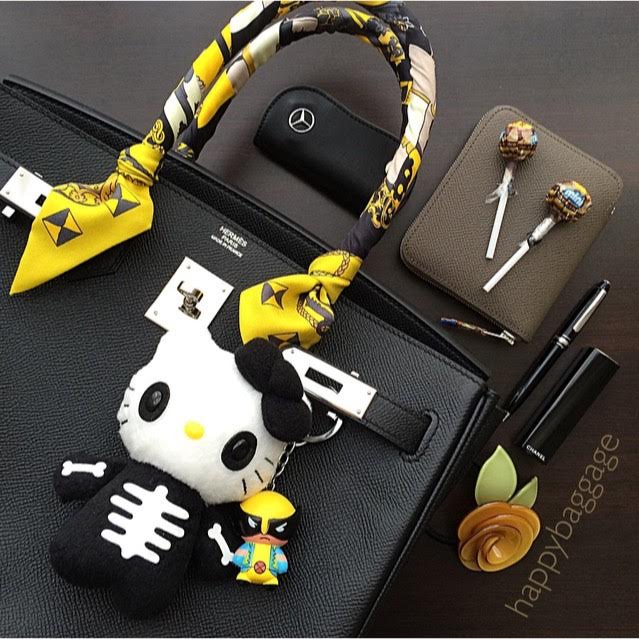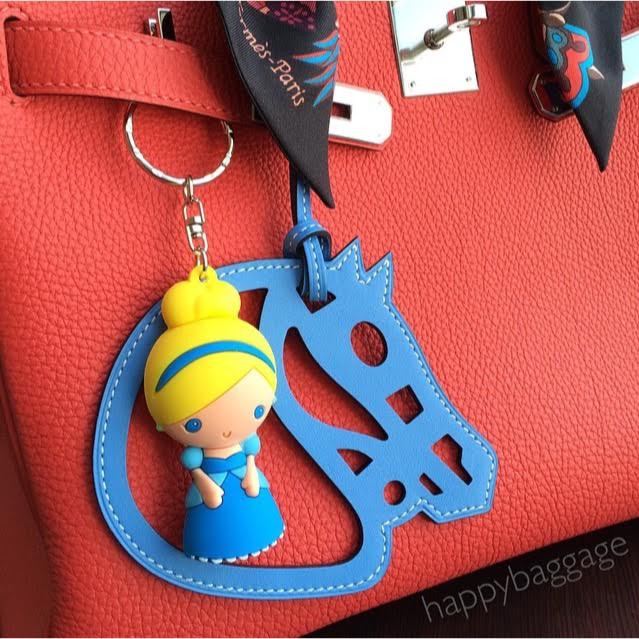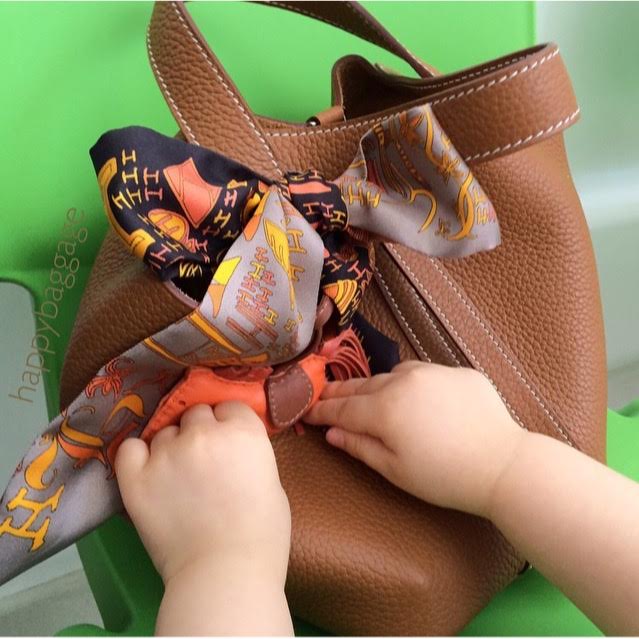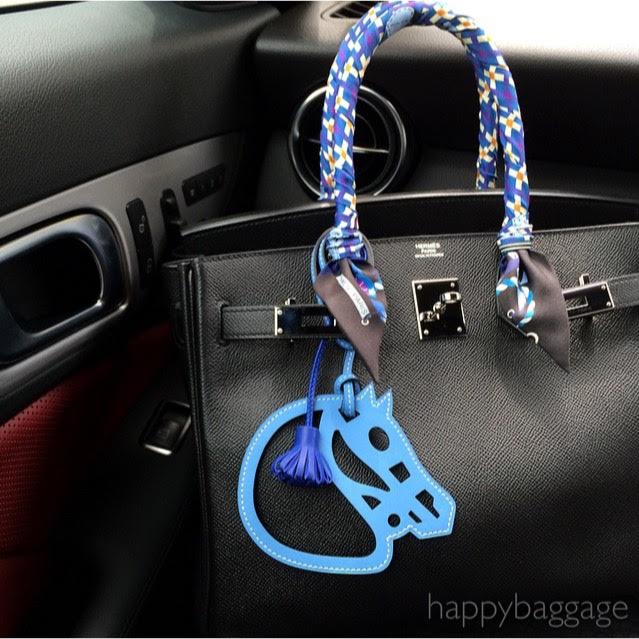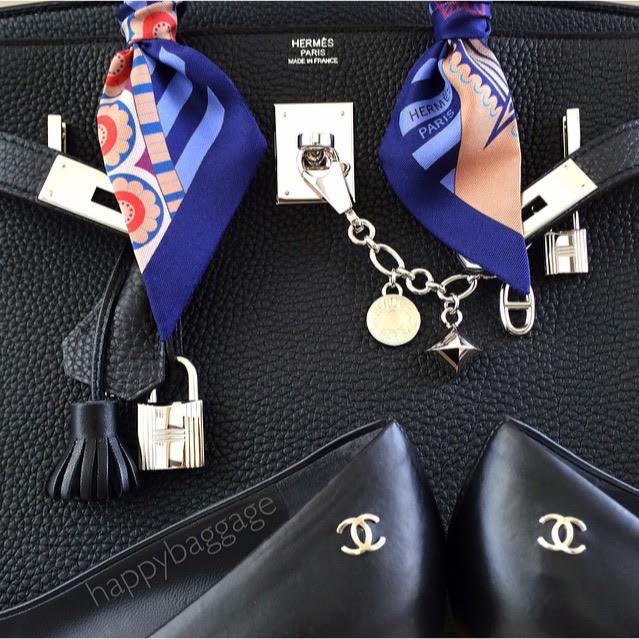 Get acquainted with some of my favorite Hermes Bag accessories below!
Hermes Glossary
Rodeo Charm
Rodeo charms are leather bag charms featuring colorful horses with contrasting saddles. The horse motif is an allusion to Hermes roots, as Hermes first started as a French brand manufacturing leather harnesses for horses.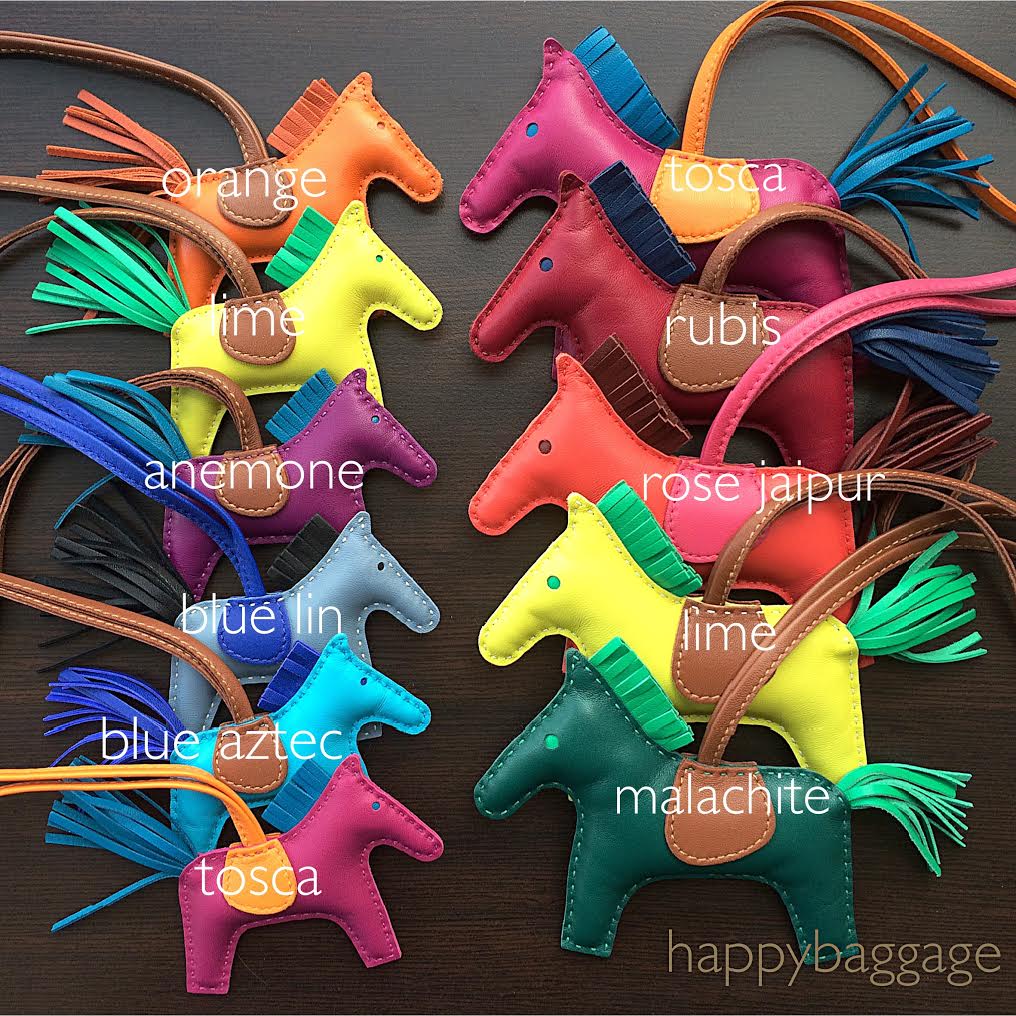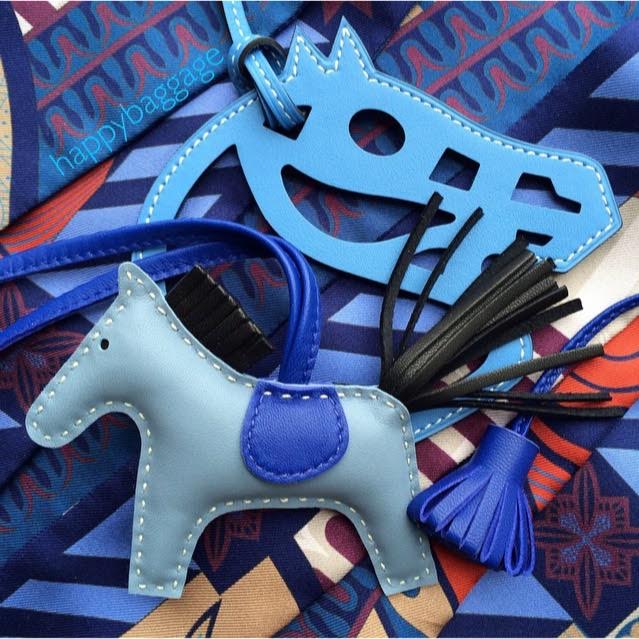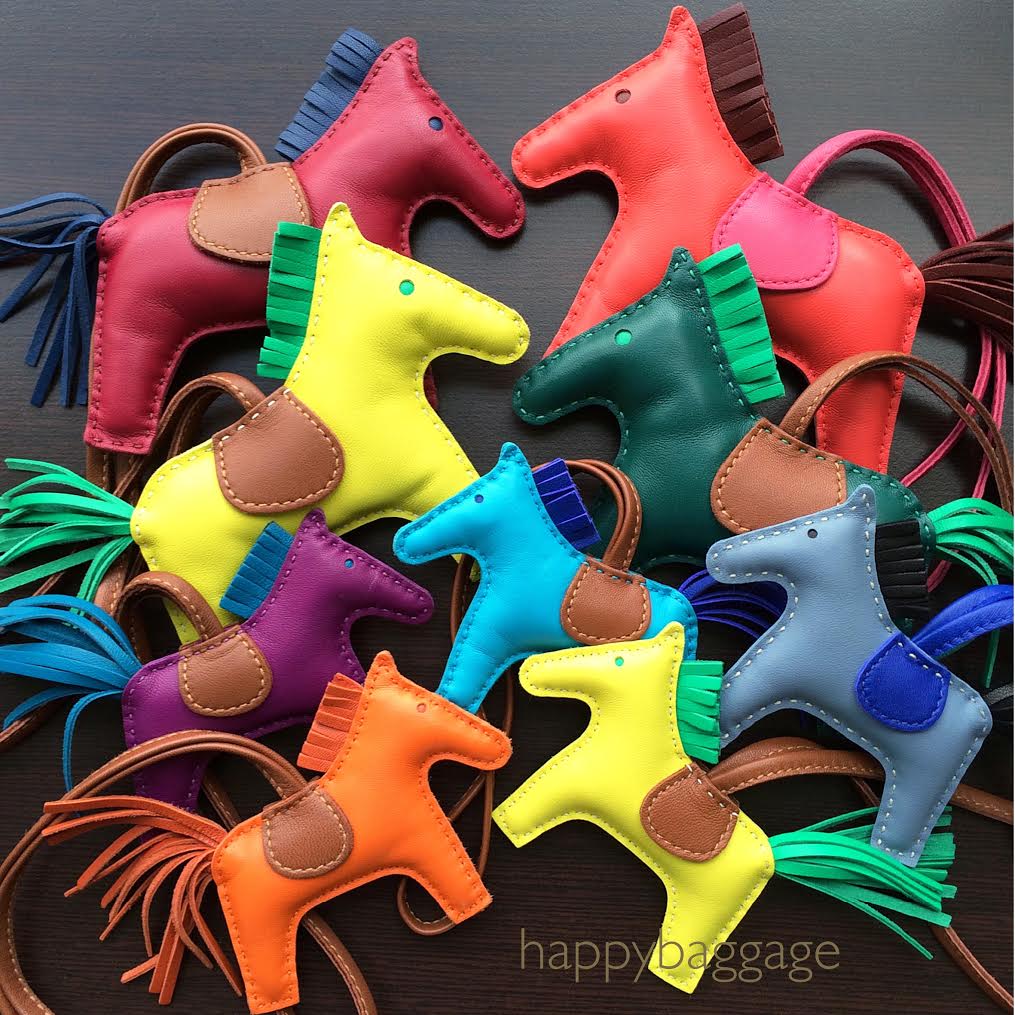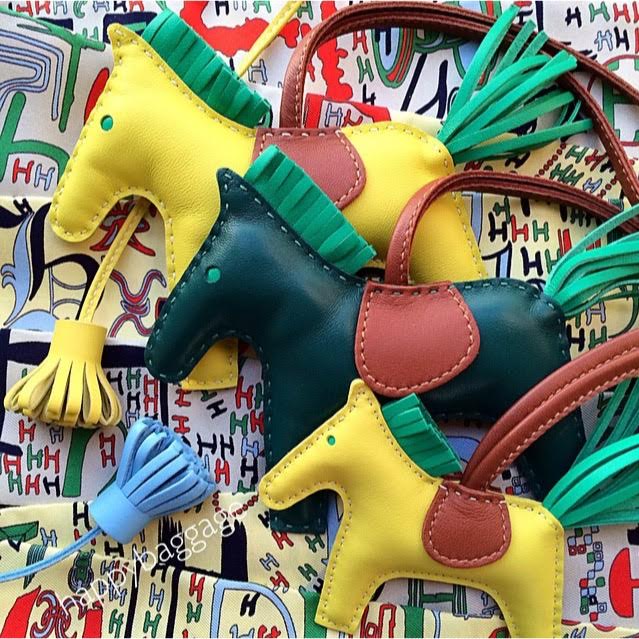 Twilly
Unlike the traditional square Hermes scarf, the twilly is a long and narrow silk that can be accessorized in a variety of ways. They can be worn physically as a head wrap or bracelets. On bags, wrapping a twilly around a handle can give the bag a new flair, protect the handle from discoloration or wear from oils on your hand. Overall, they make carrying the bag more comfortable and fun. The name twilly is based off of the "twill" weaving technique used to achieve the vivid colors on the silk.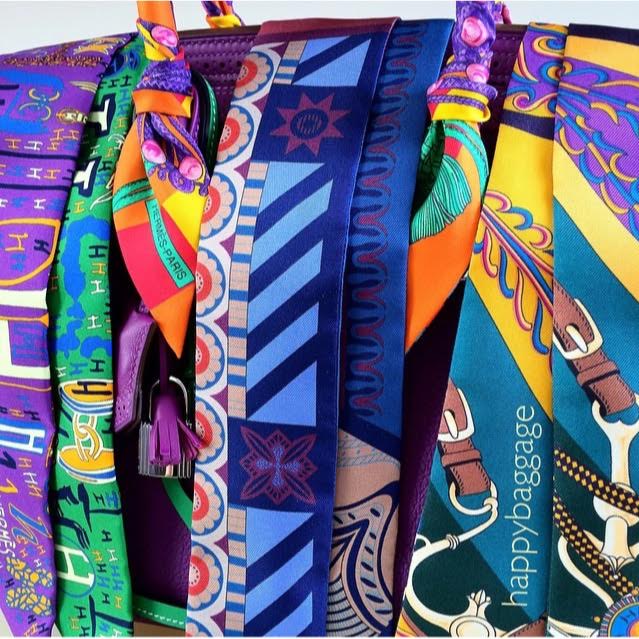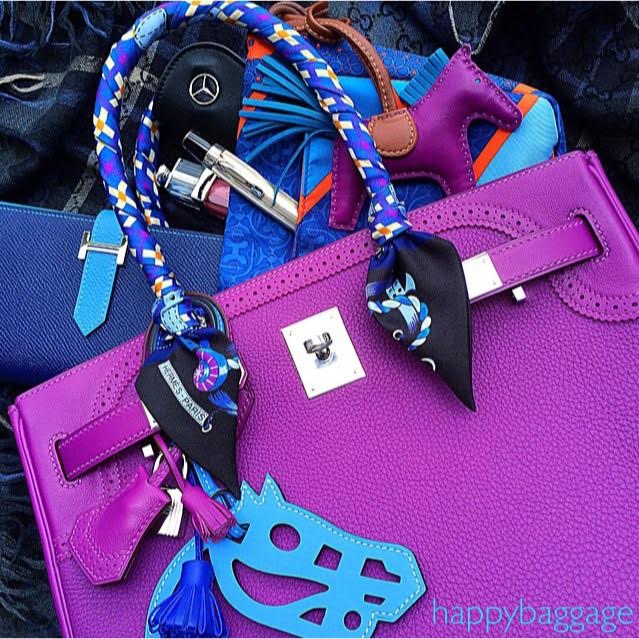 Carmencita
A Carmencita is a small leather good made by Hermes. It is a grouping of leather fringes or tassels suspended by a leather strip. Carmencitas were originally intended as page markers for books, agendas, and notebooks. However, they have come to be used for many versatile purposes and help add a pop of color to any accessory.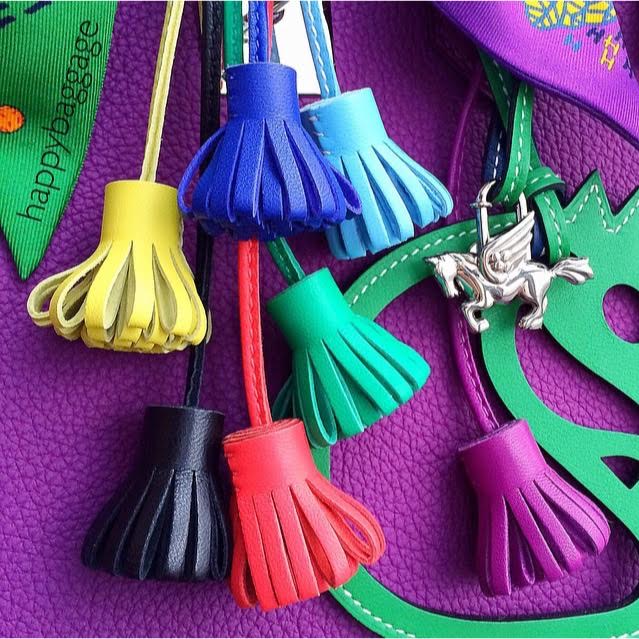 Bag Bracelet
A bag bracelet is essential jewelry for your bag! It is a long chain with charms that is meant to dangle from your bag. The Olga Bag Bracelet has several charms featuring iconic Hermes symbols and logos.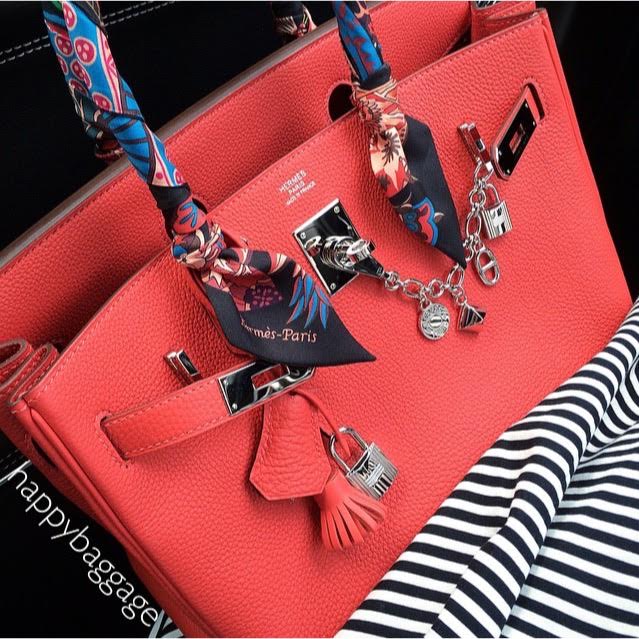 Updated: August 21st, 2016