I am proud to introduce to you BopTalk Celebrity @happybaggage who has been a long loved member of our PurseBop family! Her articulate attention to Hermes detail in her pictures captivated us long ago. @happybaggage is the very definition of an Hermes aficionado. I am honored and delighted to share her deep knowledge, appreciation and passion  for the brand. Sit back and enjoy the Hermes adventure that takes us through her heartfelt journey.
Bonus Hermes Treat:
@happybaggage creates an incredible Hermes glossary of terms to reference that should answer many looming questions you may have had. Become an H expert yourself!
We now turn the floor over to @happybaggage…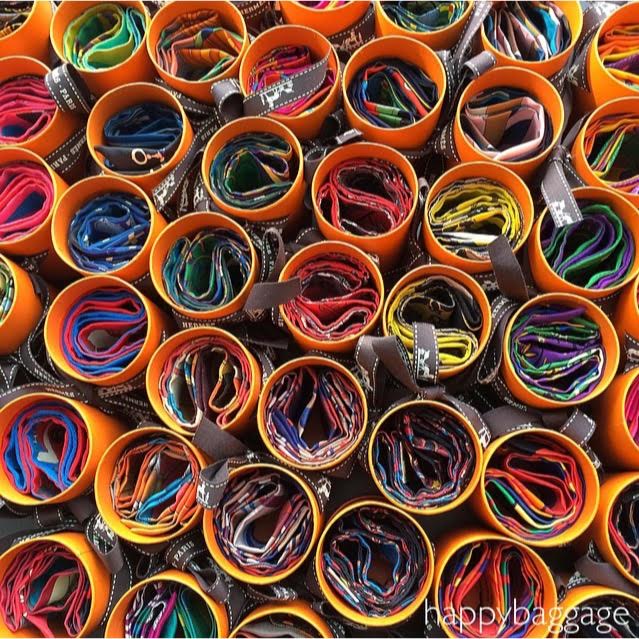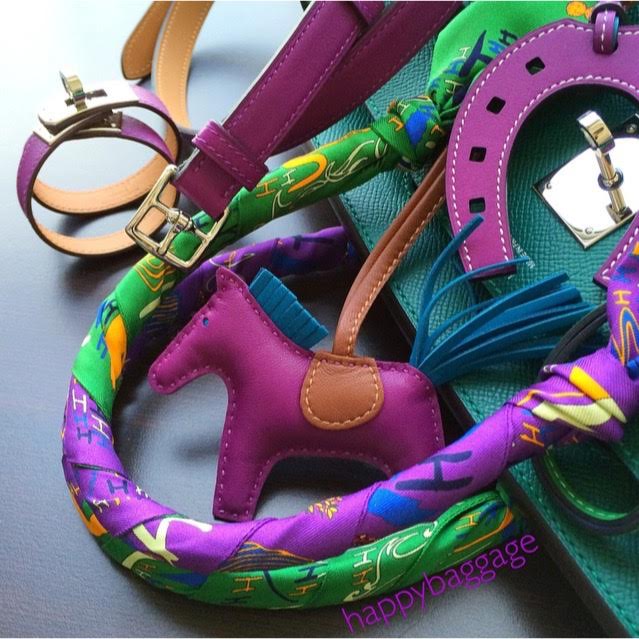 There are many fabulous fashionistas with awesome collections and wardrobes. It's an honor, dear Pursebop, for inviting me to share… Thank you! I am very humbled to share my rambling…
The Alpha
Nothing ever prepares you for that first preview of what is offered to you. You can read up on all the leathers, sizes, and colours online. You may have referred to store leather swatches prior. You may have had advice from your girlfriends. But nothing, nothing prepares you, ever. I was put in that room with 3 huge orange boxes, and asked to pick one. (Adrenaline surge totally off the charts, and I wanted to say I will take all, please, thank you!)
I had a checklist. I wanted a Birkin. I was fairly sure that a 25 would be perfect for me (I am a FR34/IT36. Ht. 1.6m tall). Colour preference, black. Yes black. In Togo. Cannot go far wrong, I thought, for a first. A petite grand dame of a black Birkin.
I was so wrong. I was staring right at my perfect specs : B25, black, Togo, phw, but nothing connected. Simply, it didn't look good on me.
Next box – A black Togo Kelly 28. The catch was, I wanted a Birkin. Something about the shape of the B I can't explain, it had to be a B.
And then the Malachite peeped out of its dustbag and I was in love. B30, PHW, Epsom. Quite a departure from what I thought were my perfect specs. However, the best decision I ever made, I loved it!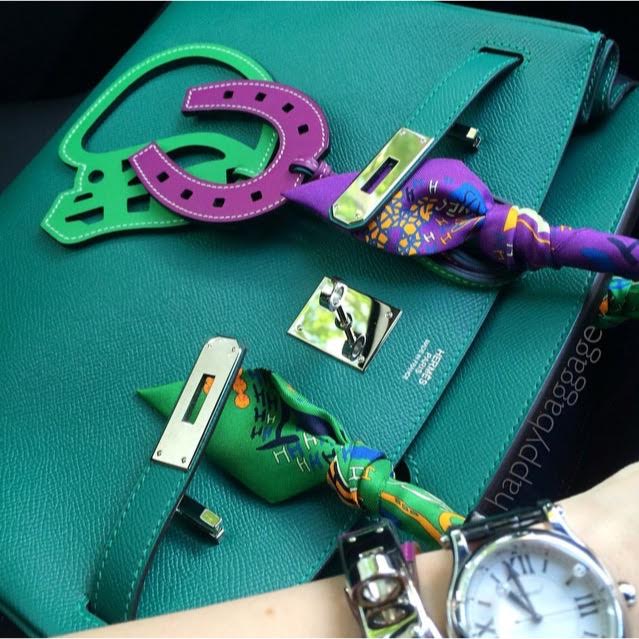 Birkin over Kelly, again
So I was over the hill with my Malachite B, and I was very quick to decide that all my Birkins henceforth shall be Epsom, for the love of the structure and lightness. This time, I had a choice between a Black 30 Epsom or a Rouge Garance Kelly 32. It was clear as day that the black is to be. Specs were perfect. Never mind that I was rationalizing to myself that I should probably consider a K after my first B. I really enjoy this black one, as it is so so so versatile. It also started my obsession with twillys and bag charms, which are perfect and fun accents to my outfits. (I can ramble on and on about these #happybaubles, but not this time.)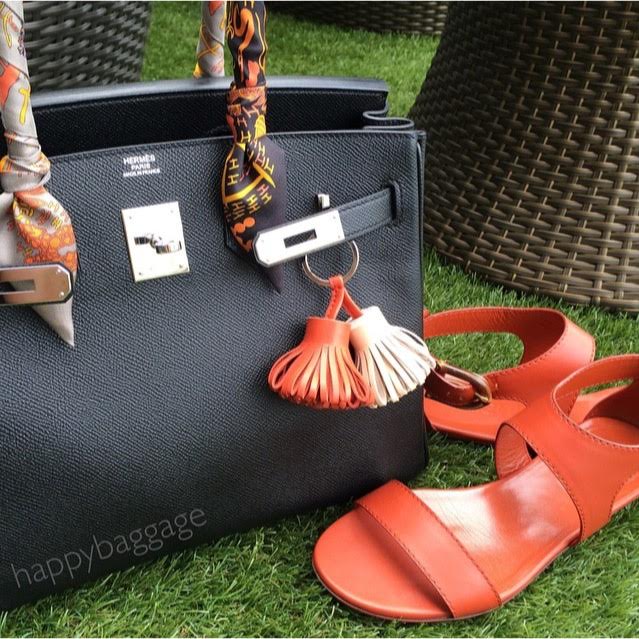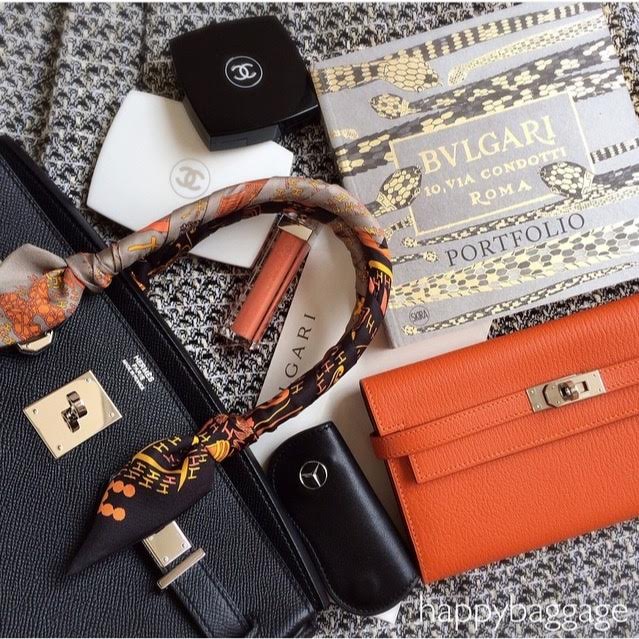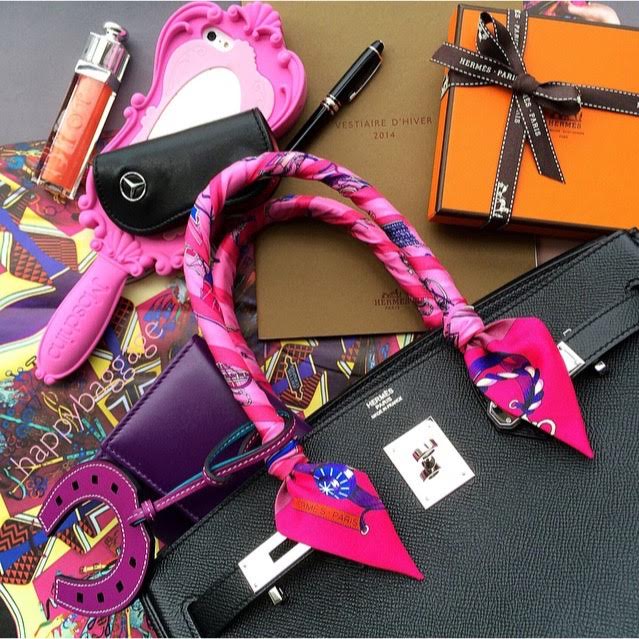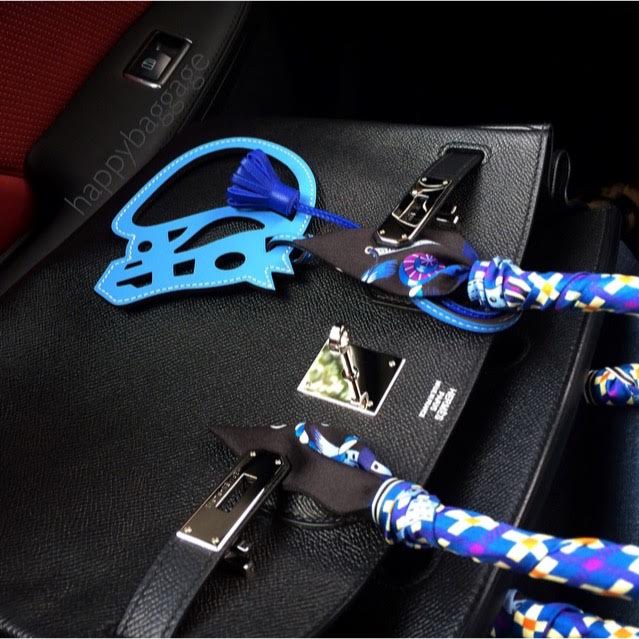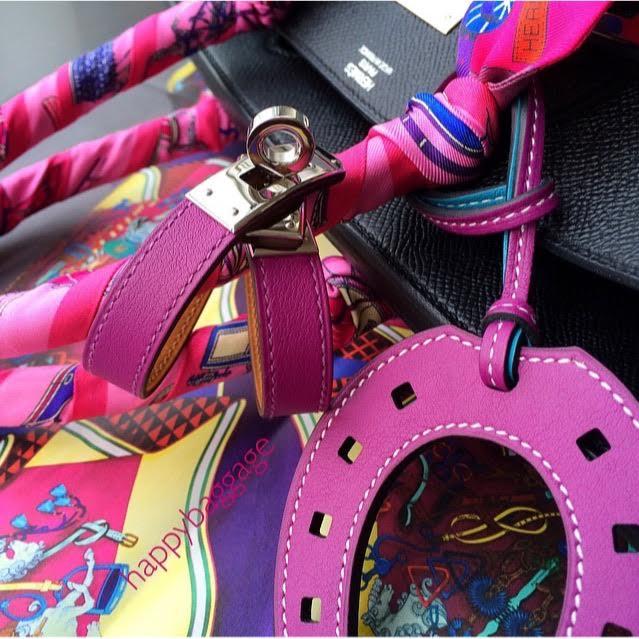 Three is NOT a crowd
The husband kept it a secret from me. He collaborated with my SA, to present me with a Rouge Pivoine Togo B30, for our wedding anniversary. I asked: why not a Kelly? (I am not complaining but I had to ask.) After all, I married my best friend, and he knows I love all the surprises he gives me. He said he liked the Birkin better. (And that Birkins wear bag charms better. This, I have to agree )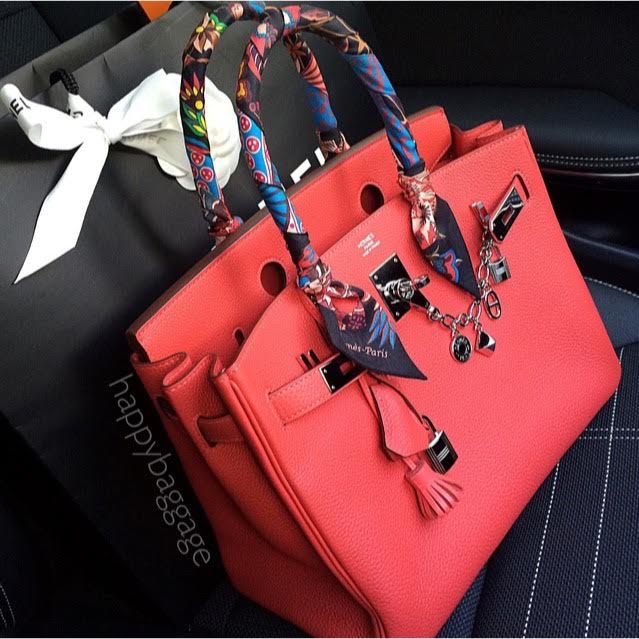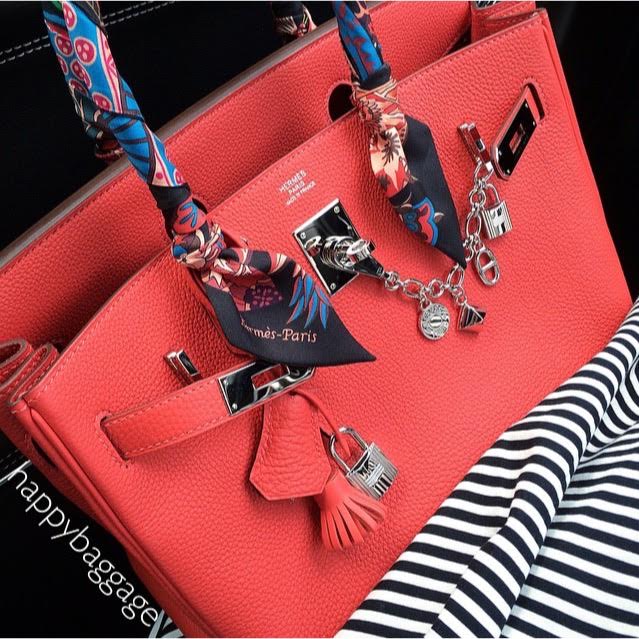 The Colour Wheel Spins
Malachite, Black, Rouge Pivoine. Which colour would you have liked next? My wishlist was clearly for a blue, a deep blue ideally, to the likes of blue electric or blue sapphire. I was told that my request came a little late, as the colours (as ordered) have been allocated. One fine morning on IG, I was hit by purple fever. I texted my SA to ask if I might be able to get an anemone. I actually requested for a Kelly this time. Long story short, in the next 72 hours, I was prancing in the store at the sight of an anemone ghillies in 30, PHW. (There was an orange Kelly, otherwise.) At the time of my penning of this note, I am still waiting for a blue, pensive for a pink, fuzzy for a feu, and neutral for a Gris T hit).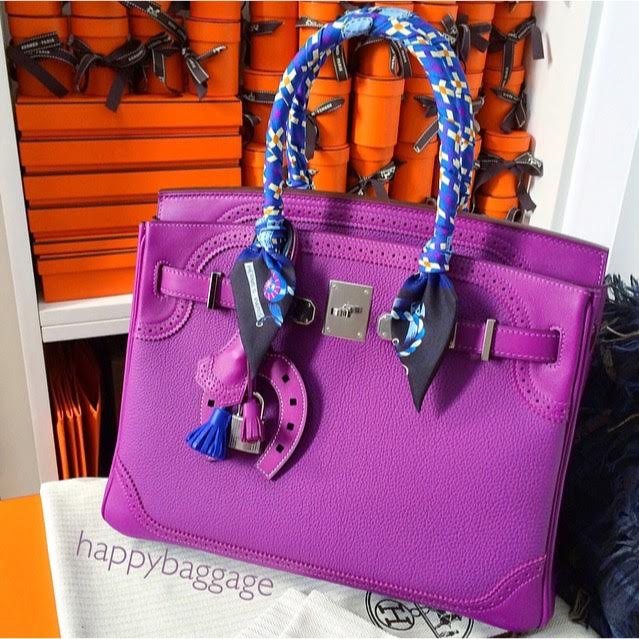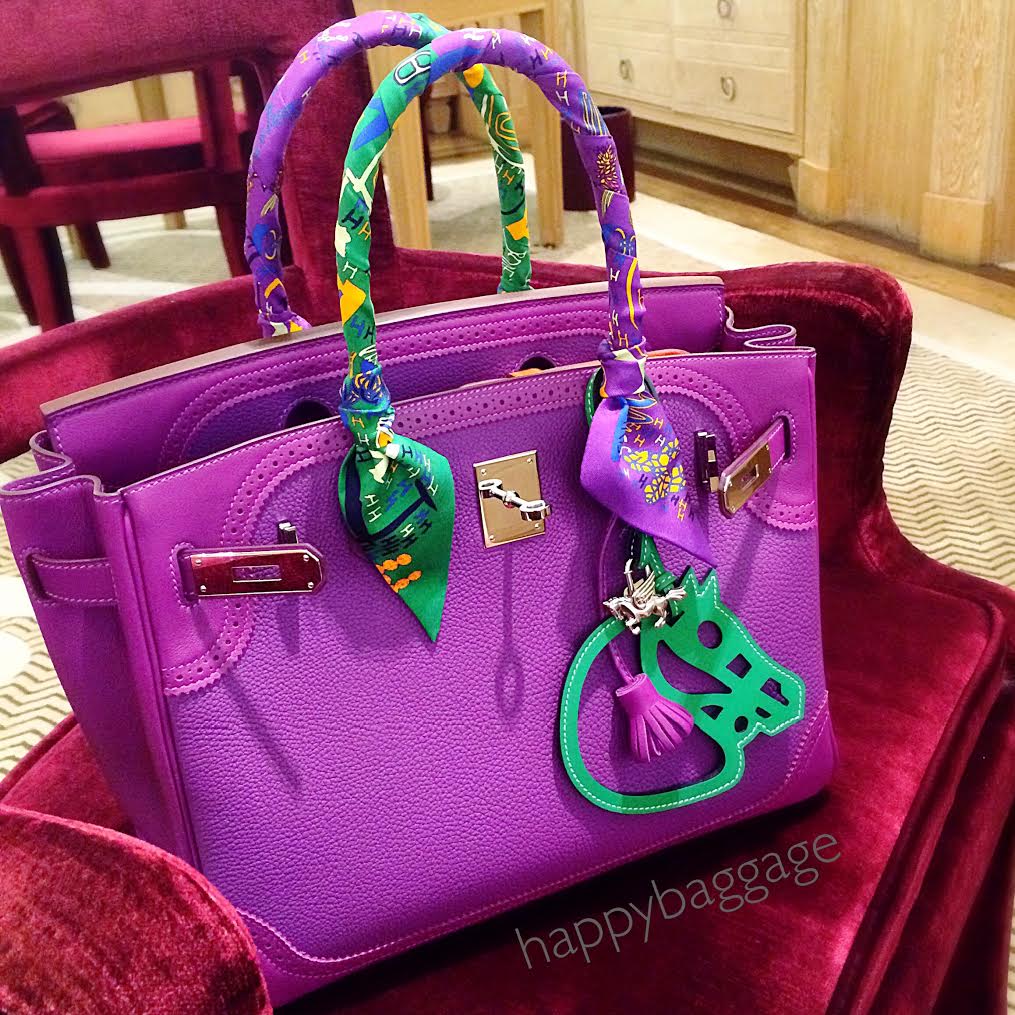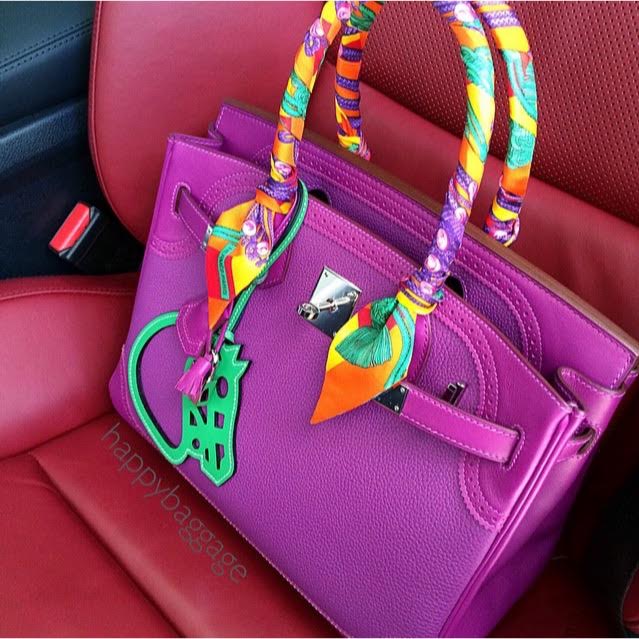 You Never Look Back
Never Look back because you can't. There will always be the fleeting wistful moments when you think about that black or orange Kelly that will work perfect with that outfit you had on that very day. (I know that I have made the right choices, but well, that's baggage isn't it – all the 'what ifs' from the 'what was'). I digress. So, I was visiting my cousin in Seoul. She took me shopping and I was offered, on her good graces, a B25 blue paradise in swift. How I wished it was a darker blue. But nobody ever walks away from a Birkin. Noooooo haha, so I brought her home. Dressed her, bless all my #happybagcharms, she is as merry as can be.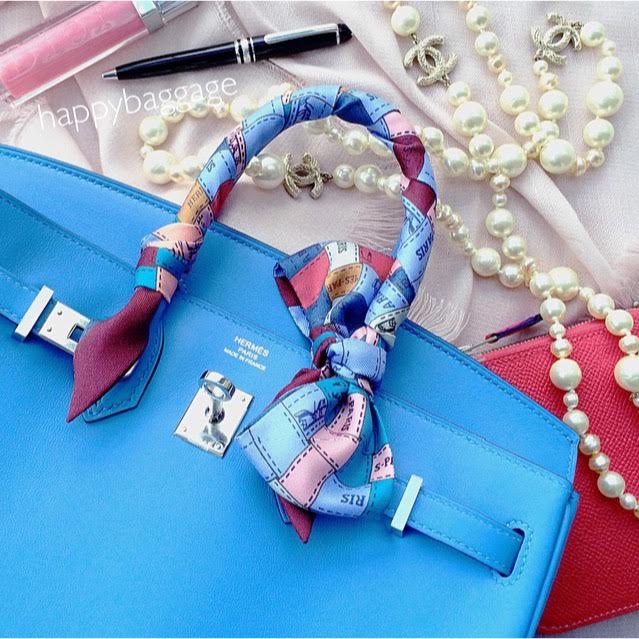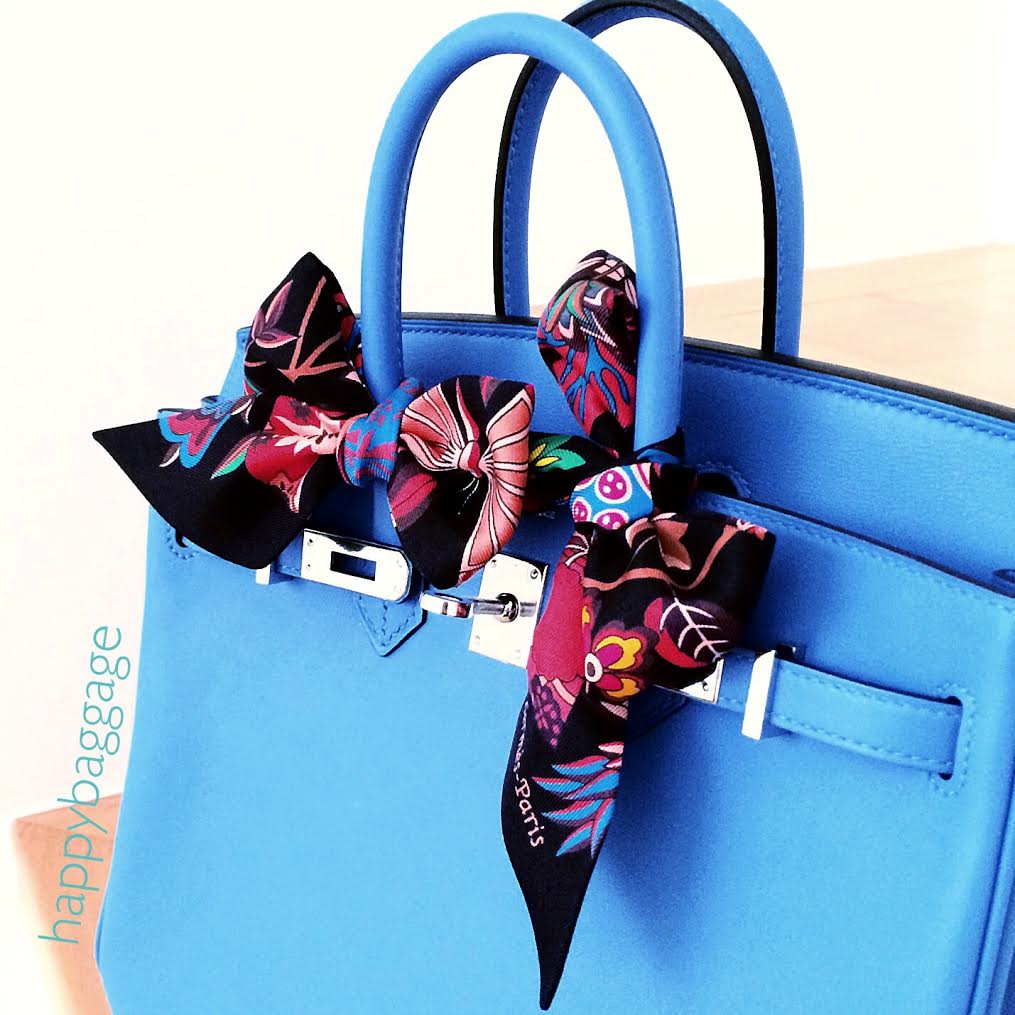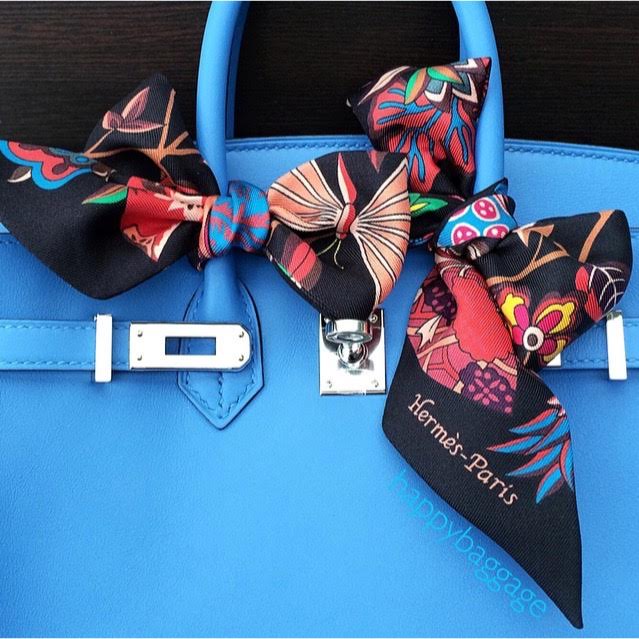 What Goes Around Comes Around
If I was presented, from the word go, for my first Birkin, a black Togo 30 with PHW, it would have been it. But it was a 25 then. This time, my cousin came to visit and I thought I would return the shopping favour. My beloved SA was nice enough to to find her (us) just that. Yup. But unlike me, my cousin doesn't do black, and she adores Kellys more. The story goes (if you followed my ig), that I traded her my Rouge Casaque Kelly Sellier 32 for this black Togo B30. Despite already owning a black B30 in Epsom. I think this says a lot about my love for Birkins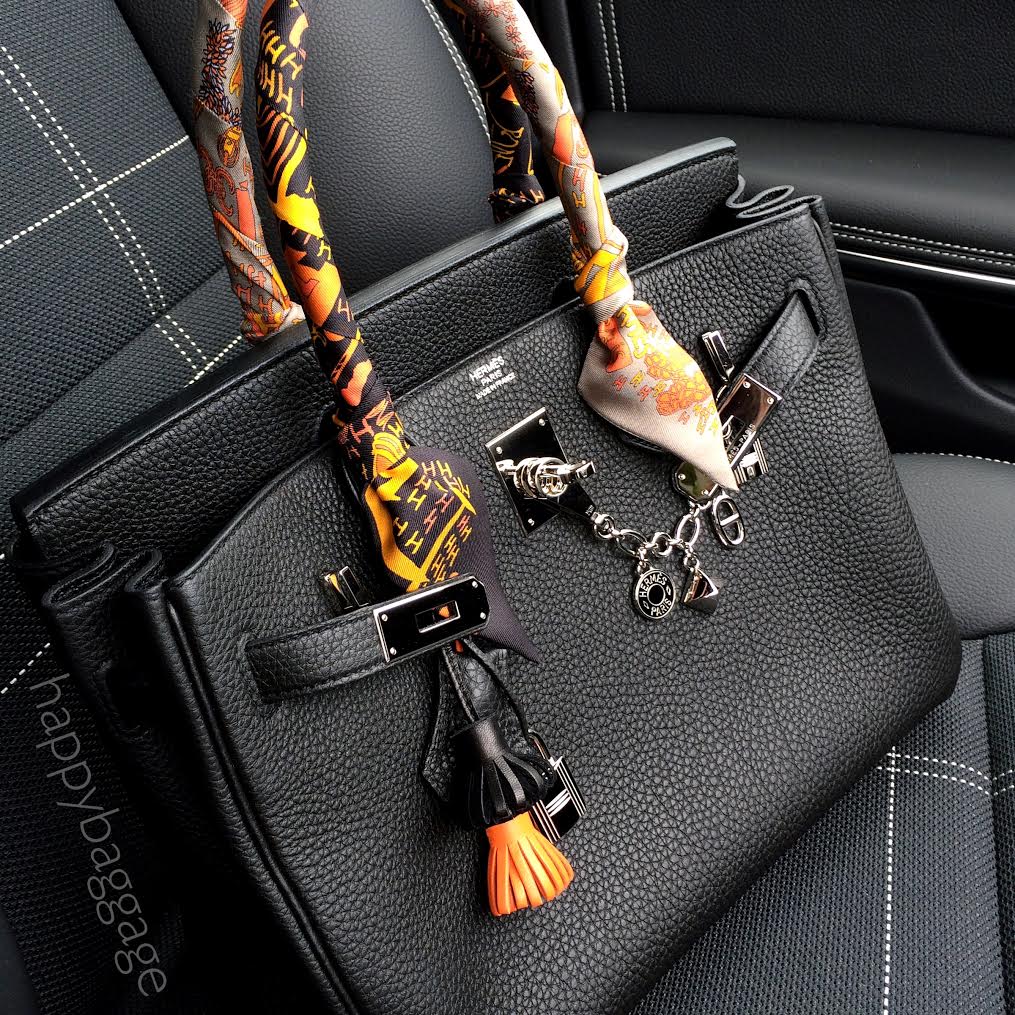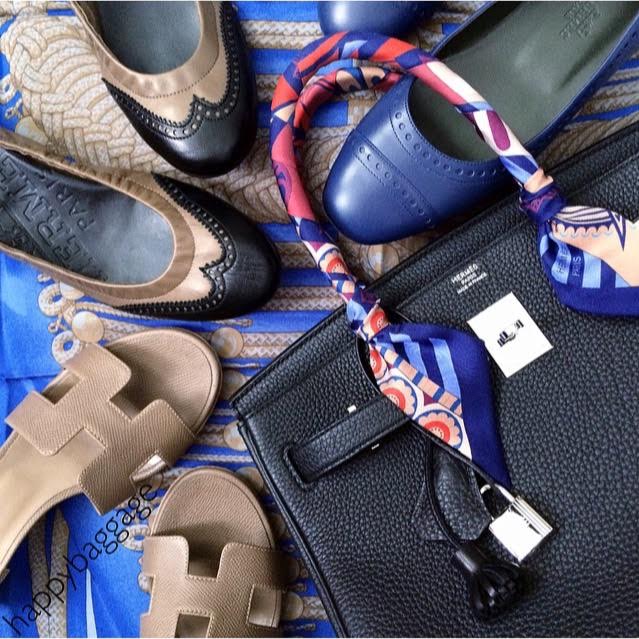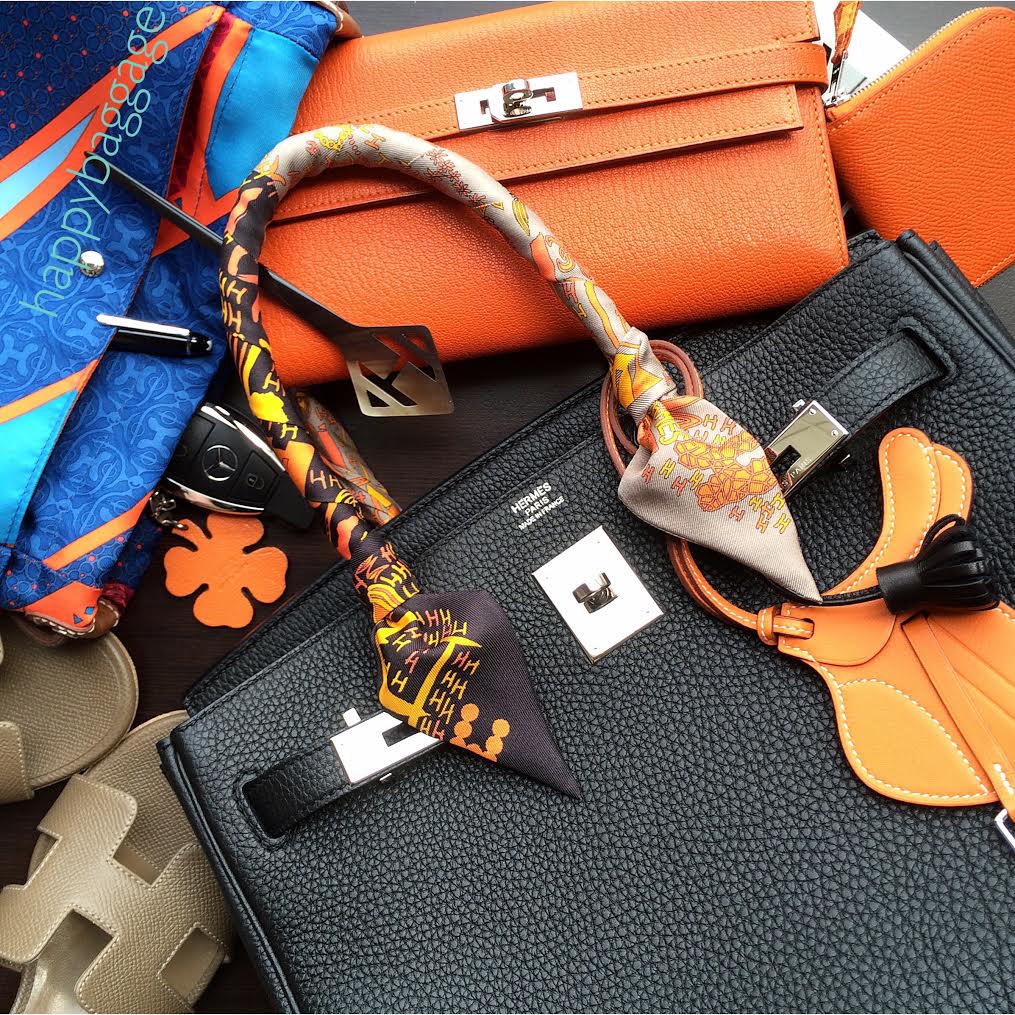 I should probably share that over the years, I have learnt to #curatecuratecurate, and #buywhatIlovenotwhatIsee. And, that my #happybaggageroom space is not infinite, and all baggage should be worn and enjoyed with pride, and not kept in their boxes. I am sentimental, and the chase has been fun. While I enjoy (dream, and adore) iconic bags with storied pasts, I appreciate newness. Case in point, the Lindy, for example has a shape it calls its own. Quality, design exclusivity, and service matters. I say this ad nauseam, but not many brands have been able to sustain these pivotal criterion consistently. On the topic of service, it's not just the point of sales service, but also the after-care service. I protect my bags with my life, but there will always be that downpour, that coffee spill, or that careless waitress. I had some horror stories, but thankfully nothing that a 30 minute visit to the H after-care cannot resolve. I have the best experiences so far with Hermes and Chanel.
What's next, not sure… when it comes, it comes! I await with anticipation. I remember when my husband gifted me my first Lady Dior, he said :"if I were a girl, I would want a bag from every brand." I am looking forward to discovering more brands to love. In the meantime, thank you all so much for sharing my orange baggage…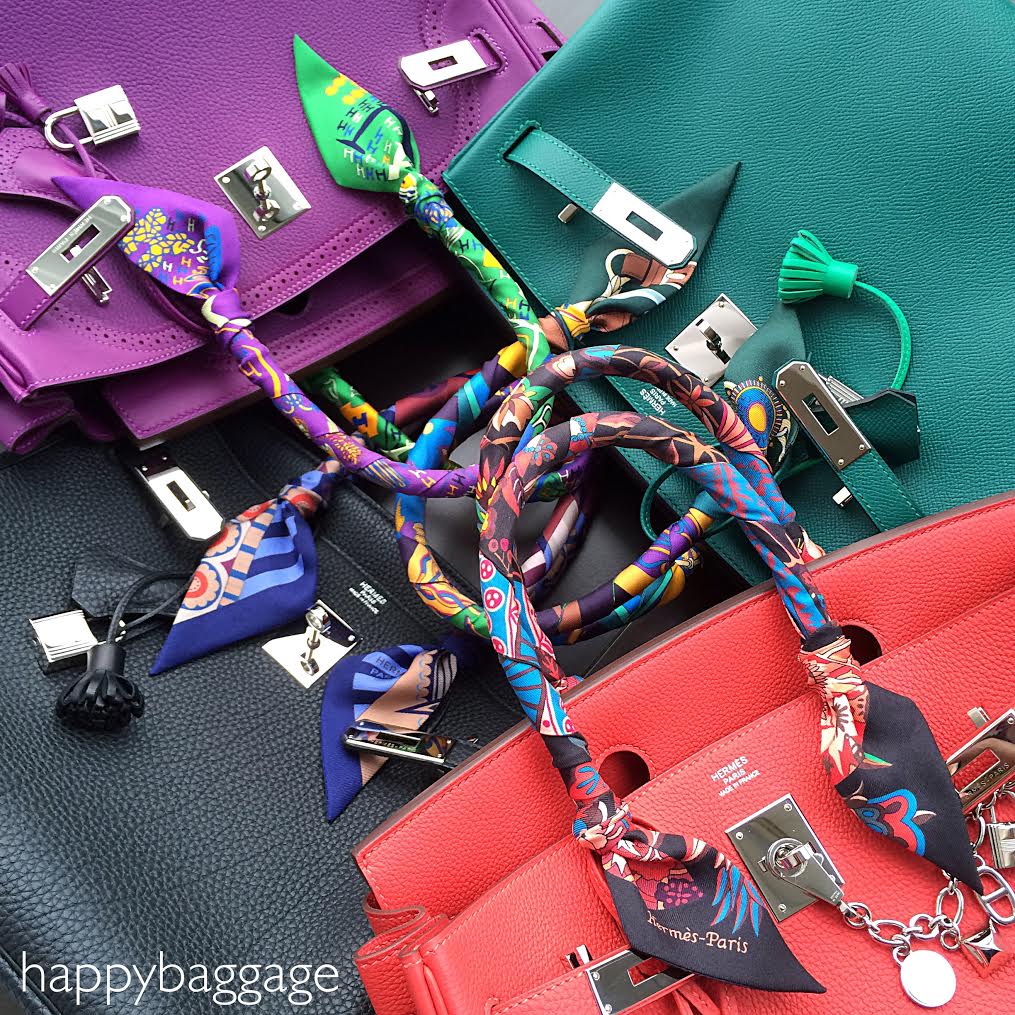 Hermes Colors Mentioned:
Black
Rouge Casaque
Malachite
Rouge Garance
Anemone
Blue Paradise
Rouge Casaque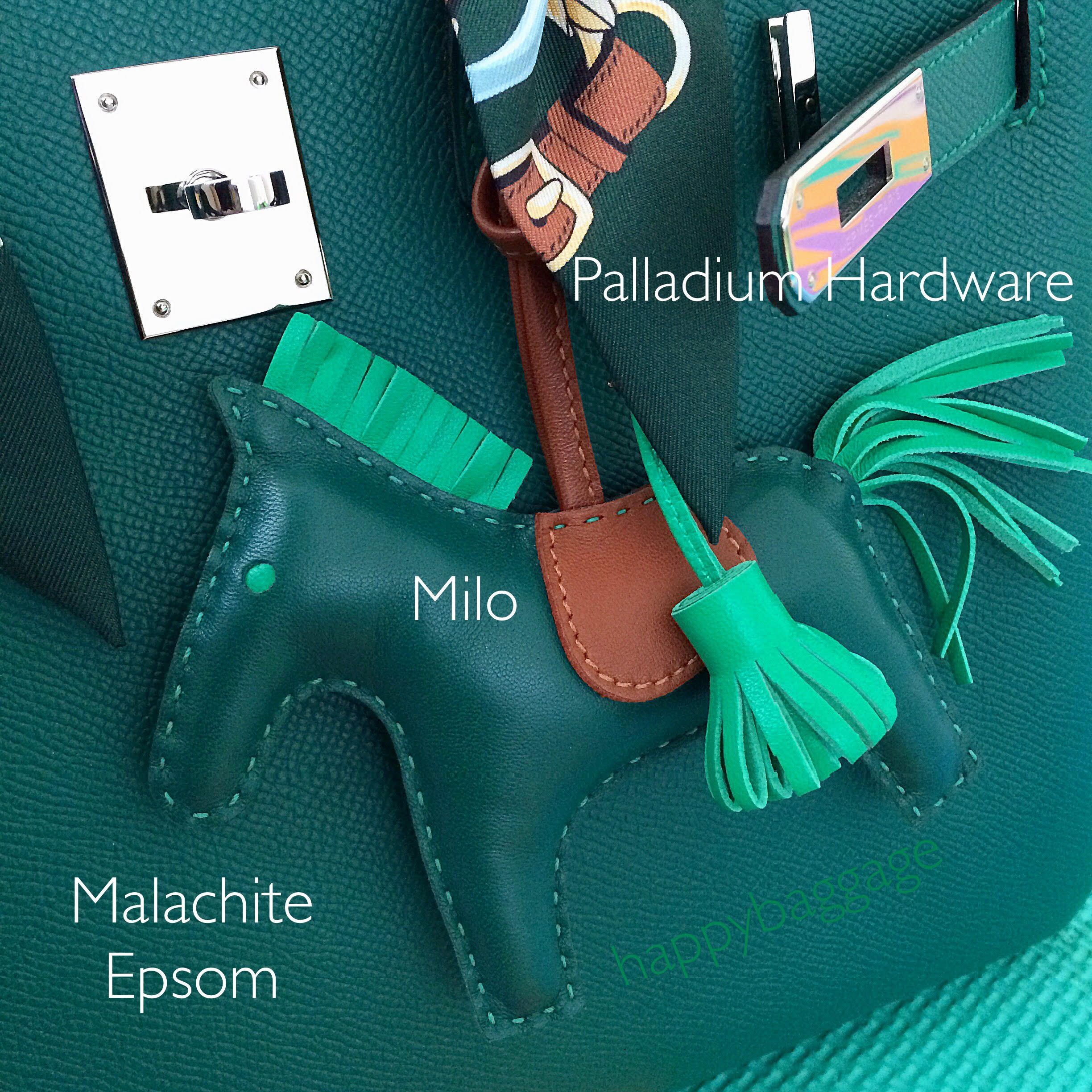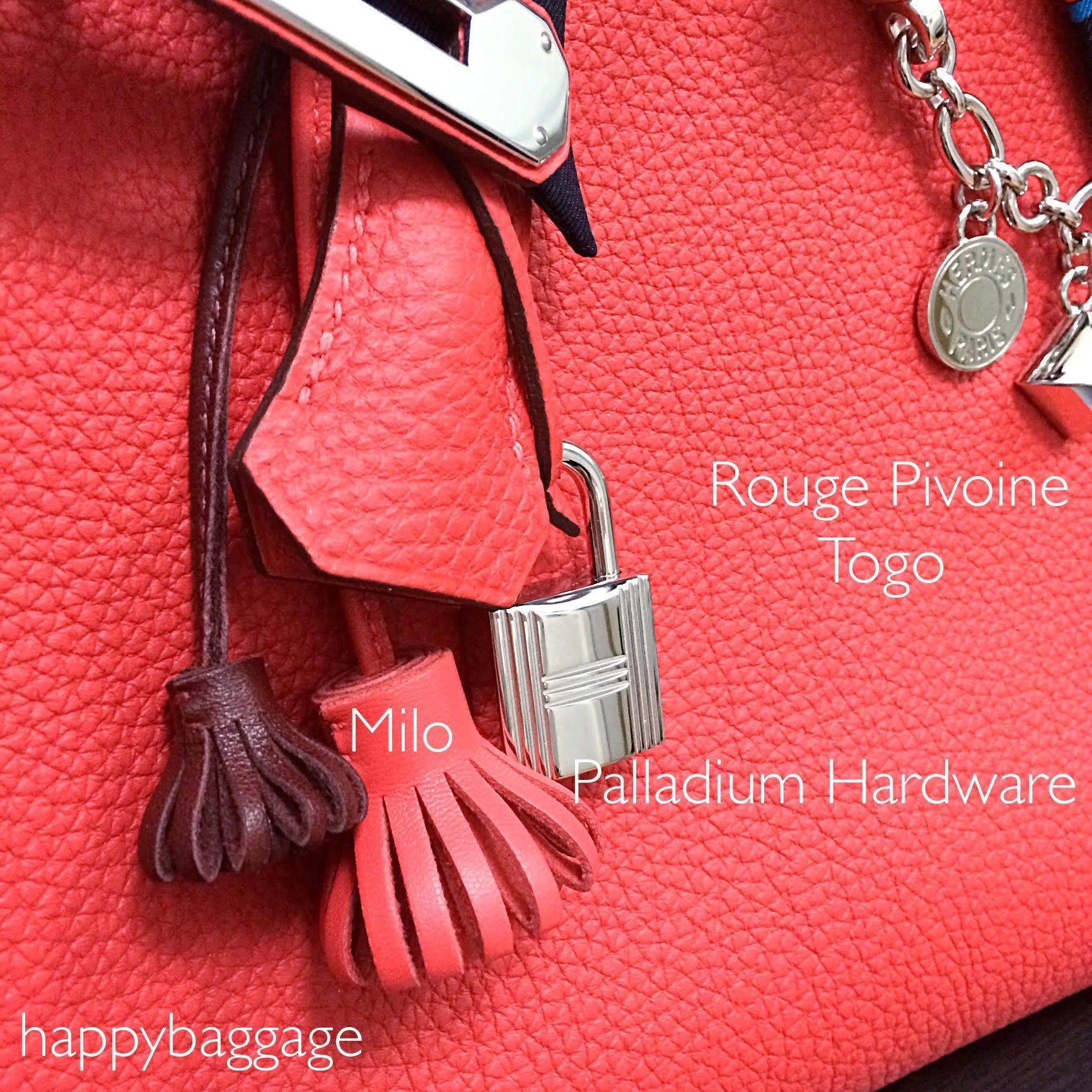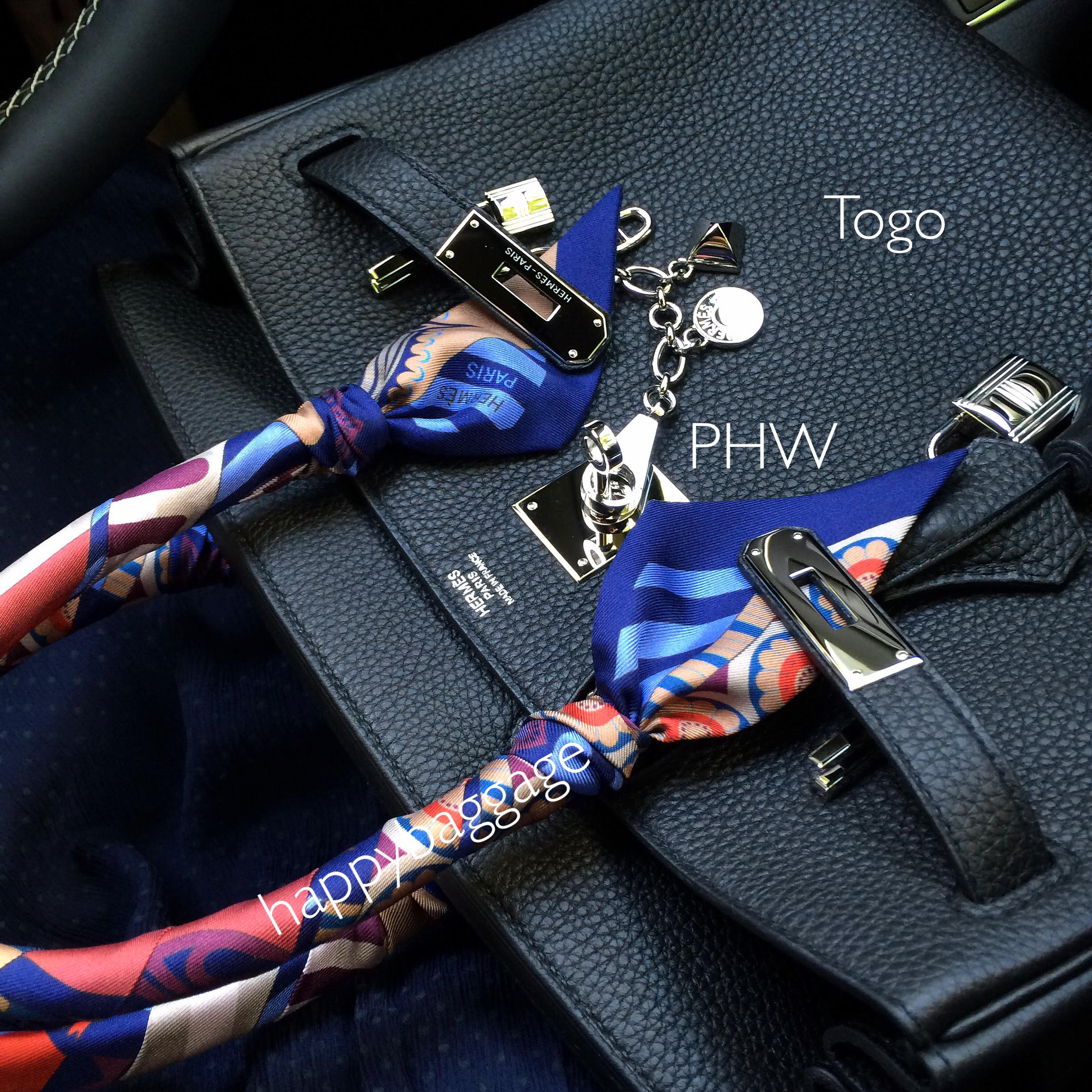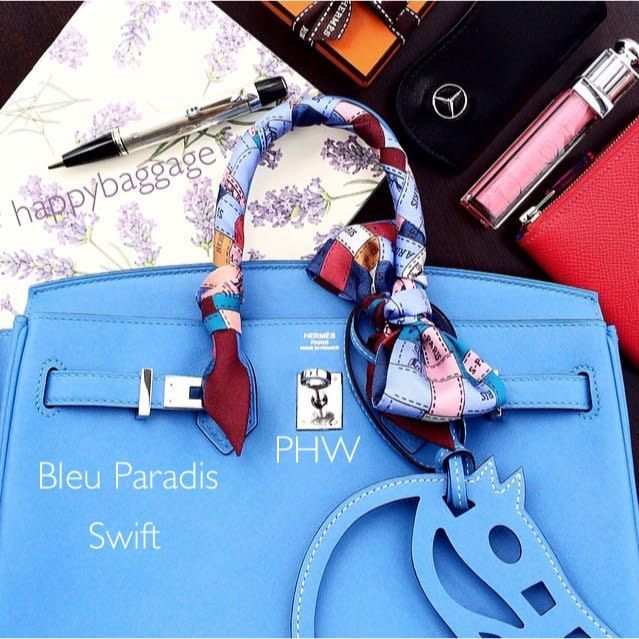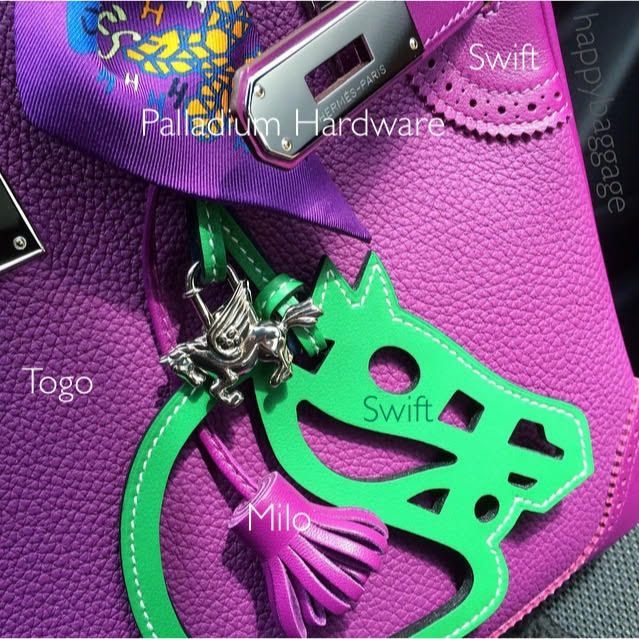 Hermes Terms
B – In the handbag world, the letter "B" refers to the Hermes Birkin bag
B25 – a letter referring to a bag in conjunction with a number tells the bags style and size. B25 – is a Birkin that is 25 cm in length
B30 – Birkin in size 30 (30 refers to the length of the bag)
K – Handbag aficionados use the letter "K" to refer to the Hermes Kelly in shorthand
K28 – Kelly in size 28 (28 refers to the length of the bag)
K32 – Kelly in size 32 (32 refers to the length of the bag)
Kelly Sellier – the Kelly Sellier has rigid corners, exterior stitching, and no visible piping resulting in amore structured bag
PHW – Palladium Hardware. There is also the GHW – Gold hardware, Guilloche hardware, Brushed gold hardware
Togo – Togo is a natural calf leather known for this fair softness and small grain size
Epsom – Epsom is a  pressed calf leather, known for its fine press print. It is a lighter than Togo and known to hold structure better
Ghillies – a Birkin bag with ghillies trimmings said to be inspired by the Scottish ghillies brogue shoes. They are produced in limited quantities an specific color selection.
Swift – Swift is a calf leather known for its fair softness and smoothness. This leather retains amazing and vivd colour.
SA – Sales Associate
H after-care/Hermes Spa – There are two parts to this, there is local after-care as well as the central Hermes Spa. The former deals with the smaller works, such as hardware polishing, minor maintenance. The Hermes Spa is in Paris where all bags go back for major repair, maintenance or overhaul where relevant.
For more information, check out the Hermes Learning Process post!