If Chanel is queen of one stylistic feat, it's bringing together the classic founding principles of Coco Chanel with the vagaries of modern fashion and artistic design. Chanel makes us think of Classic Flaps, slingback pumps, tweed suits and pearled costume jewelry. And yet at the same time it stands at the forefront of modern design, embracing bold touches, logomania, and avant-garde flair. To own a Chanel piece is to have both old and new come together in your very hands.
A classic example of this philosophy? The fashionable bag that lives up to its name: The Trendy CC Bag. In the past few years, the Trendy CC has moved on up the Chanel ranks, quickly becoming one of the most coveted bags the maison has to offer. We've never addressed it here on PurseBop before, so we thought it time to give the Trendy CC its due attention—in full. Read on for the ensuing comprehensive reference guide!
What to Expect in this Reference Guide:
I. History & Features
II. Trendy CC Sizes
III. Trendy CC Prices
IV. Trendy CC vs. Classic Flap vs. Coco Handle Comparison
V. Instagram Eye Candy
History & Features
The Trendy CC made its debut on the Chanel Spring 2014 runway and was instantly snatched up in boutiques by fashionistas. The classic Trendy CC has a top handle, though over subsequent seasons the brand released other types of bags in the Trendy CC style—shoulders bags, for instance, WOCs and bowling bags. Here, however, we'll focus on the classic (and by far the most popular) top-handle Trendy CC.
PurseBop recently visited the Chanel boutique to give you an insiders' look into the handbag. The Trendy CC, in short, is a quilted bag that can be held either in the hand or over the shoulder. All three sizes are quite roomy, and there are organized compartments for your belongings. In many ways, it's a modern take on the Classic Flap, and is available in quilted and chevron leather. The Trendy CC's most notable feature is its "Chanel"-inscribed top plate.
Features:
Top handle
CC clasp
Woven chain shoulder strap
Three separate compartments (the third is very thin and includes a zip pocket)
Small interior slip compartments
Back pocket
"Chanel" top plate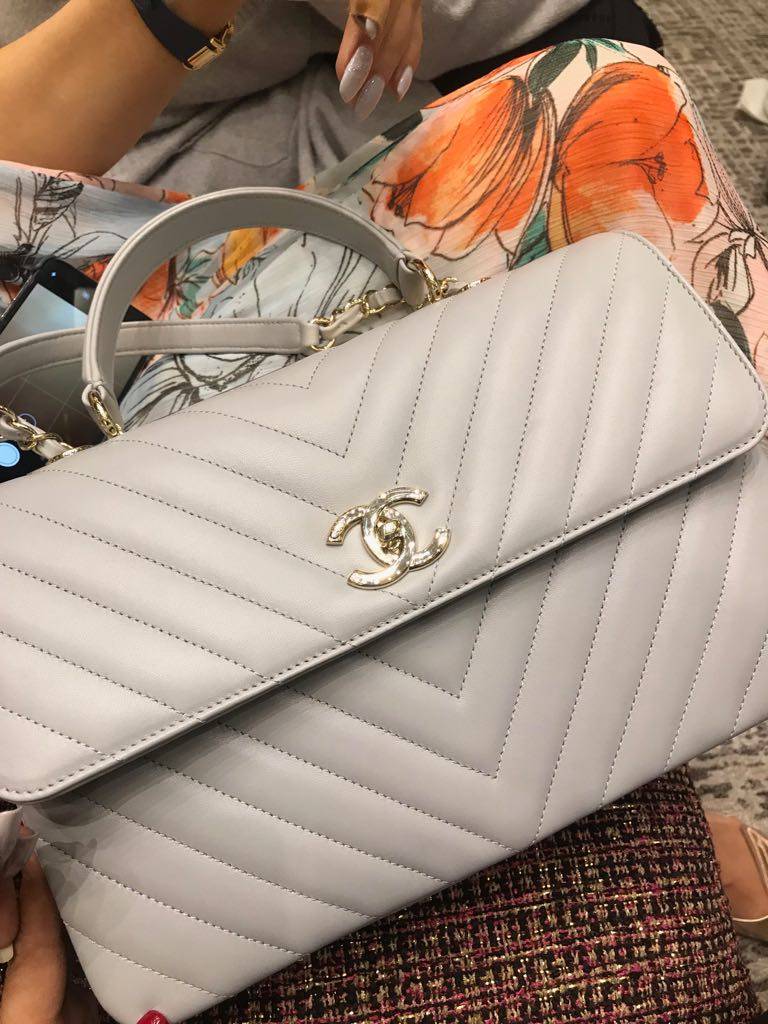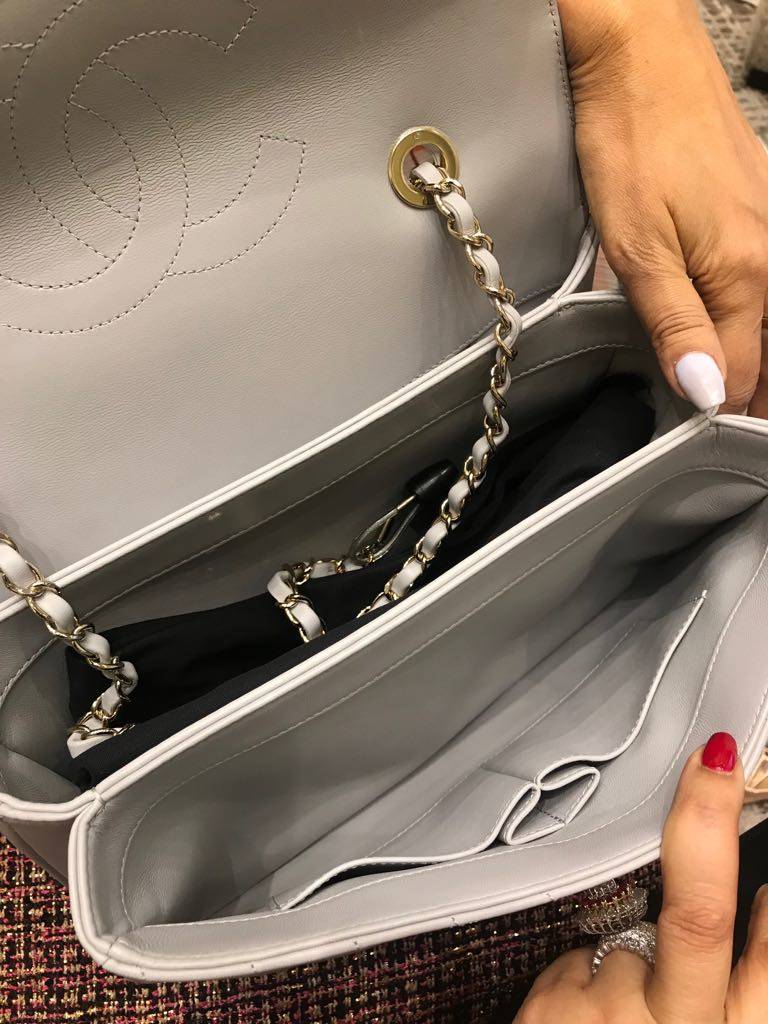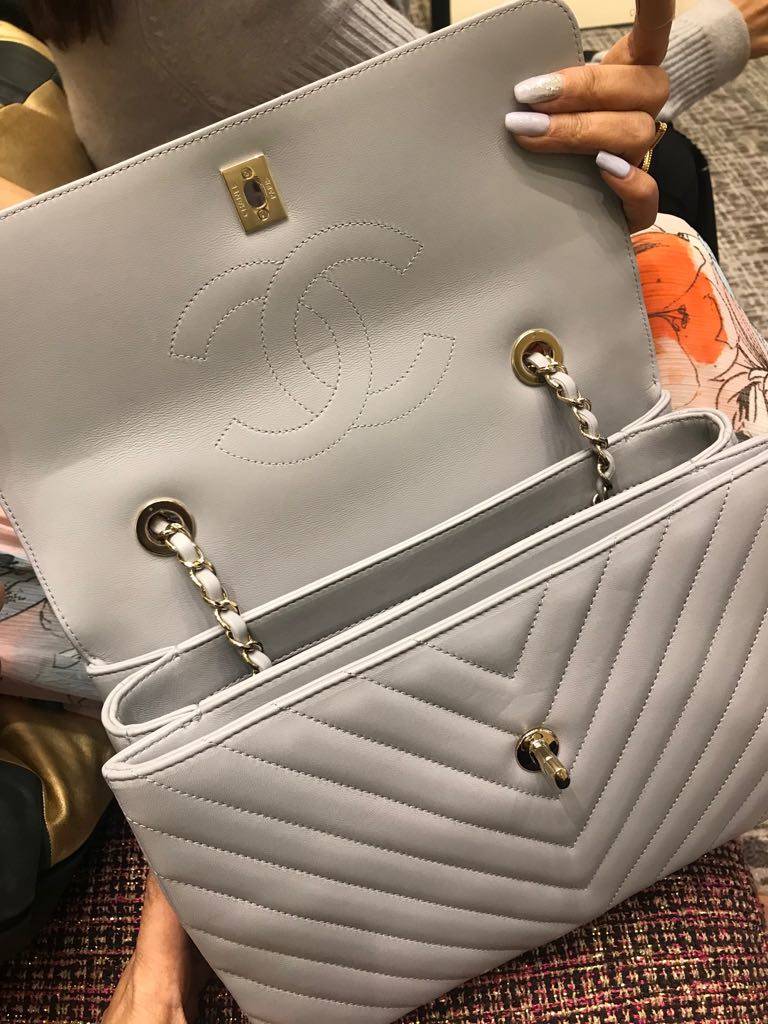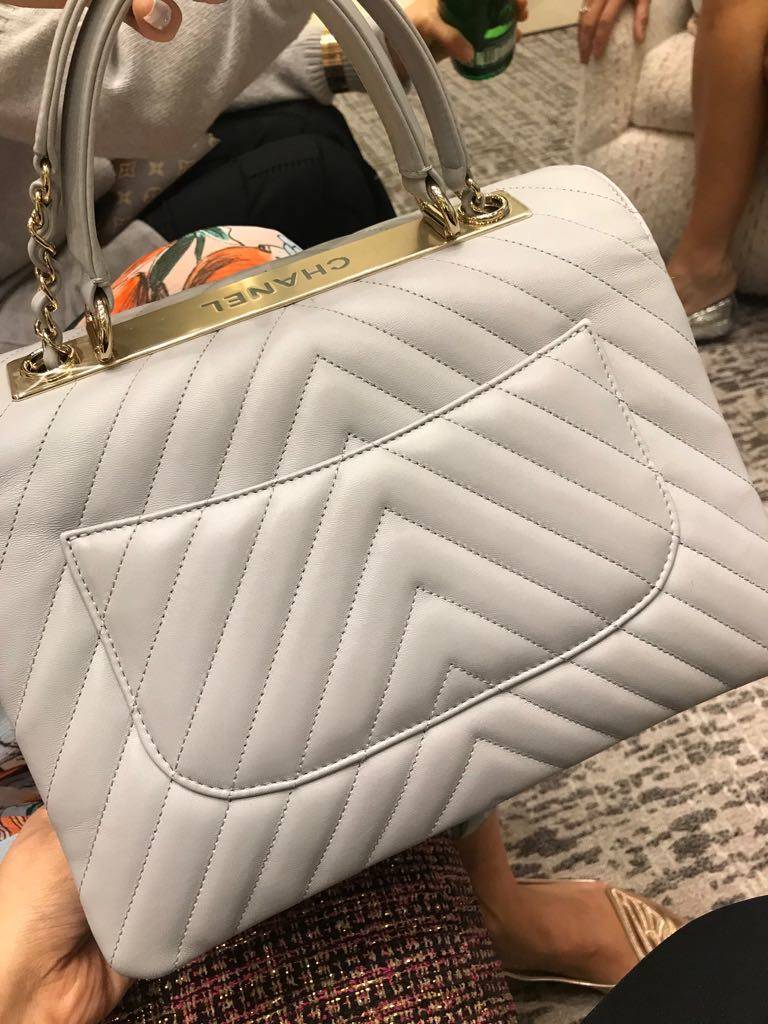 Trendy CC Sizes
As mentioned above, these include only the Trendy CC classic bags. There are, additionally, flap bags, WOCs, and bowling bags that have the Trendy CC top plate. 
| | |
| --- | --- |
| Size | Dimensions (H x W x D in) |
| Chanel Small Trendy CC | 6.7 x 9.8 x 4.7 in |
| Chanel Medium Trendy CC | 7.5 x 11.8 x 4.7 in |
| Chanel Large Trendy CC | 10.2 x 12.2 x 6.3 in |
Trendy CC Prices
*Prices are from March 2018
| | |
| --- | --- |
| Size | Price in USD |
| Chanel Small Trendy CC | $5,600 |
| Chanel Medium Trendy CC | $6,100 |
| Chanel Large Trendy CC | $7,000 |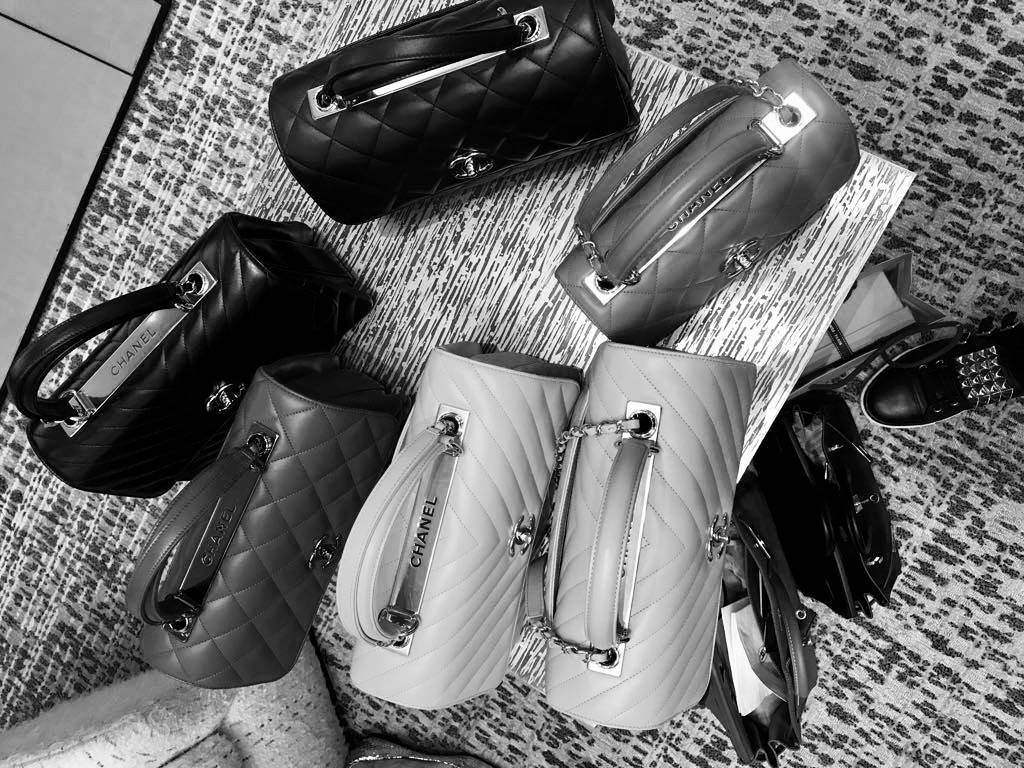 Trendy CC vs. Classic Flap vs. Coco Handle
When it comes to Chanel sisters similar to the Trendy CC, there's no doubt the Coco Handle takes the cake. The Coco Handle, which was introduced in Chanel's Pre-Fall Winter 2015 collection, is similarly based off of the design of Chanel's Holy Grail Bag: the Classic Flap.
Like the Trendy CC, the Coco Handle adds a handle to a traditional flap bag. Additionally, they're both larger, everyday takes on the Classic Flap. Though they seem structurally similar, however, the two bags are quite different. While the Coco Handle is far more traditional and trapezoidal, the Trendy CC is straighter and—with its plated logo-friendly top—much more of a modern design.
But the best way to compare them is to see them altogether yourself: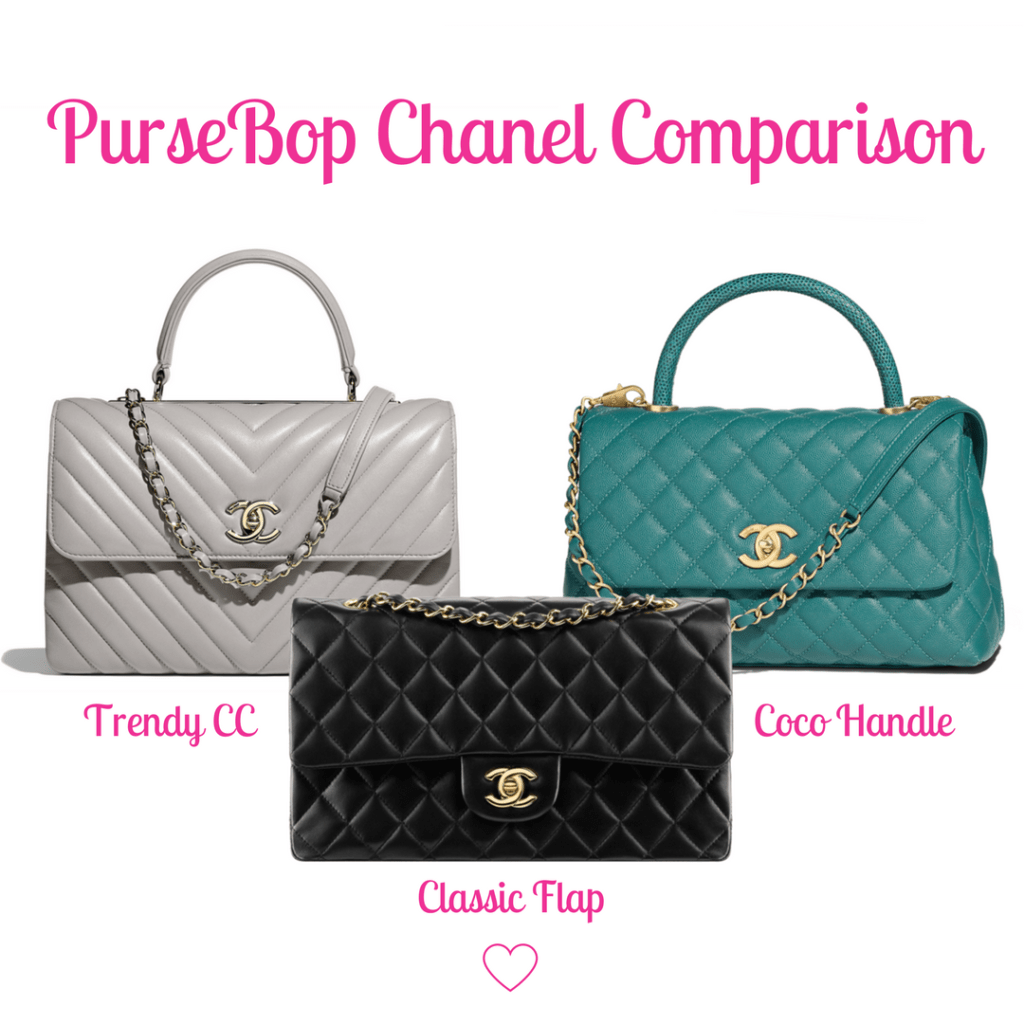 Recap
Now that we've guided you through the intricacies of the Trendy CC, do you have any thoughts on the Chanel beauty that combines classic quilts and interlocked CCs with modern design and logo-obsession? Do you personally believe that the Trendy CC will have staying power and become an "It" Bag in its own right, or do you think the "trendiness" will fade over time? In your mind, how does it compare to its predecessor, the Classic Flap, and its contemporary, the Coco Handle? Will you consider adding a Trendy CC to your esteemed collection anytime soon…? The jury's still out!