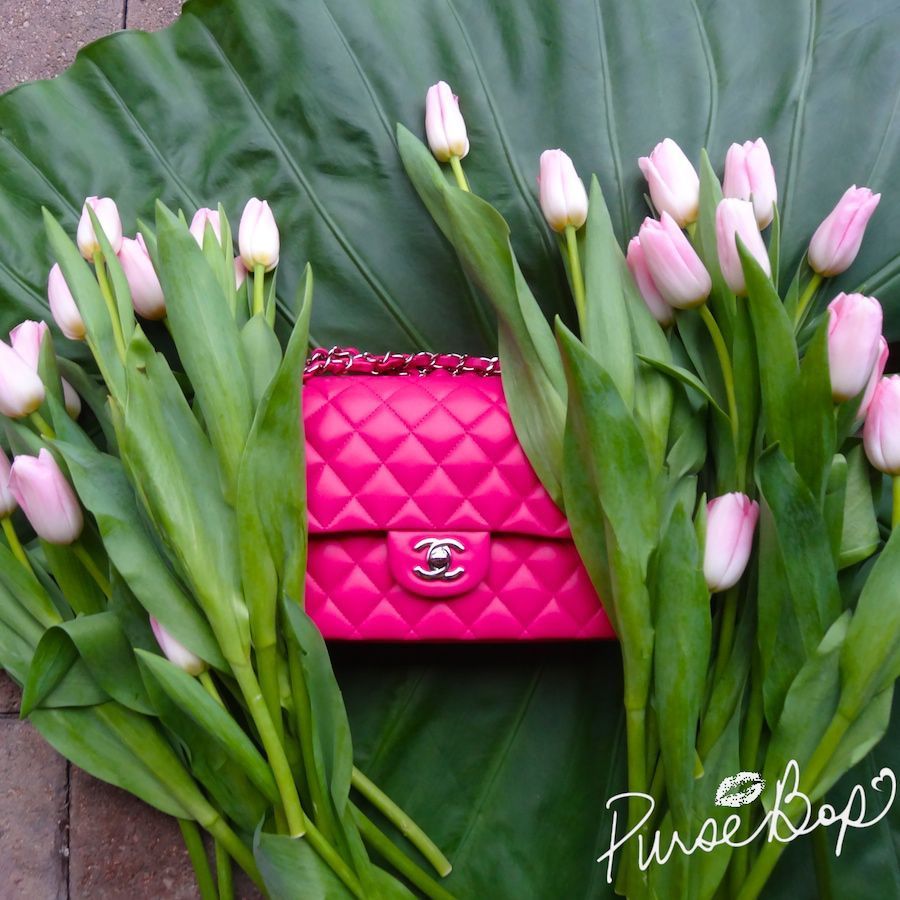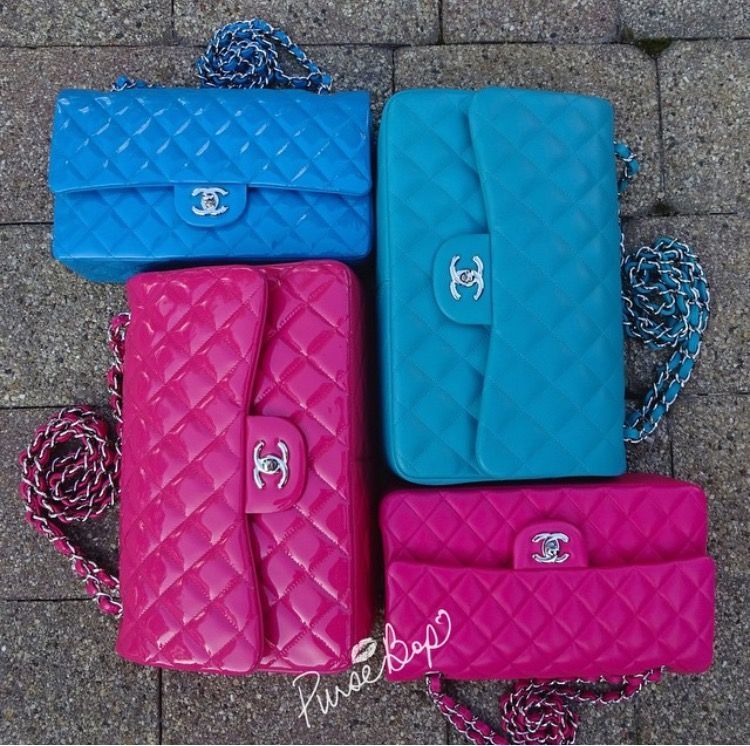 1. There are endless options.
When you think "Chanel classic flap", you probably envision a black quilted bag with gold hardware. However, the Chanel classic flap family is quite extensive and diverse. The flap comes in 7 different sizes with 3 of them specifically designated as "mini". Each season, Chanel produces the classic flap in new materials and colors, which totally expands the possibilities and aesthetic of this seemingly traditional bag.
2. It'll get you through every situation.
Given the many different styles of the classic flap, you can carry it in both formal and casual affairs. The long jewelry chain adds a dose of flair, but also makes it easier to carry the bag crossbody or on the shoulder. The double "CC" is a statement of its own, but leaves you feeling assured all your belongings are secure.
3. Classic flaps hold their value on the resale market.
We recently debated the advantages and disadvantages of viewing your bag as an "investment". Statistically speaking, the Chanel classic flap tends to retain its value on the resale market since prices continue to rise each year. If you ever want to move on from your CC treasure, you might stand to gain a pretty penny – or at least get back what you paid.
More on Chanel Prices in the features below:
4. It's justifiable on many levels.
We all love the look the classic flap, but we can't deny that the steep price tag leaves us hurting a little bit. Eventually, the pros start to out weigh the (mostly cost prohibitive) cons. You might be spending a lot of money already trying to find happiness with other trendy bags that eventually lose their appeal. The classic flap has already proven its versatility and longevity in the handbag world. After snagging the perfect classic flap bag, you'll have no regrets. It's truly a bag that keeps on giving!
5. It will make your collection feel more complete.
The Chanel classic flap is a dream bag, a staple, and a go-to. While we may search for other bags, it's easy to come back to the classic flap because it is such a hero in a collection as it serves so many purposes while still looking classically chic.
6. It's a cult favorite.
If you haven't gotten on the Chanel bandwagon yet, the infatuation will eventually hit you. Everyone and their grandmother has either at least considered or owned a Chanel bag. Again, how can you not – it's Chanel and arguably THE bag of all bags. Celebrities can't get enough CC either.
7. The impeccable quality and luxe feel is undeniable.
The classic flap bag embodies luxury in every aspect from quality of materials to detail in design. An insane amount of craftsmanship goes into the creation of just one Chanel bag. PurseBop documents the whole process in The History of the Chanel Classic Flap bag feature.
8. It is timeless perfection.
Whether you choose your classic flap in traditional black or the most eccentric, embellished pattern, it is a living testament to Chanel's heritage and vision. The silhouette is timeless, but each new rendition and design shows the classic flap's ability to evolve with the modern woman.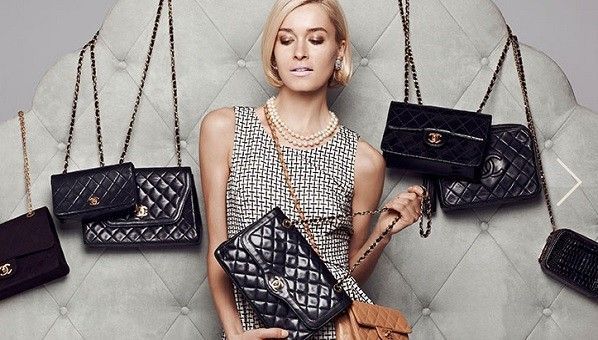 Is the Chanel classic flap one of your most loved bags too?
Love PurseBop
XO
Updated: May 28th, 2017