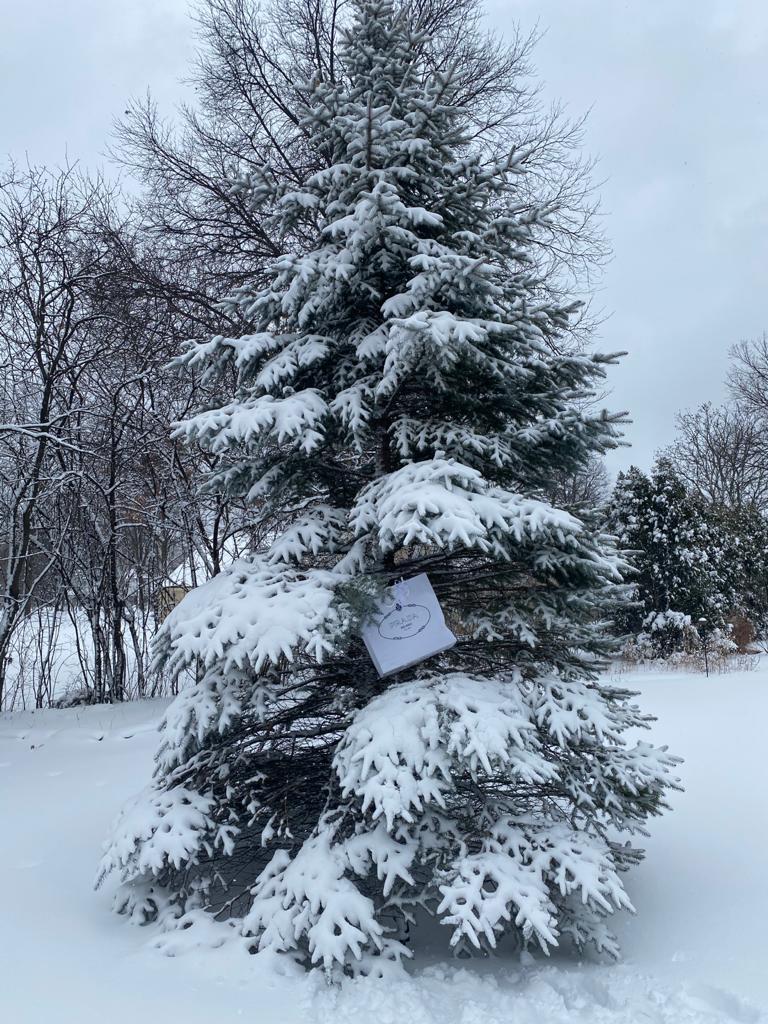 Like a magpie, I can't stay away from bling. Although it's been nearly two decades (don't do the math to date me!) since I last lusted over a Prada bag, truth is, my collection used to have several. I even fondly remember a special floral printed nylon one Mr PurseBop bought for me on one of our first trips to Italy. 
Since then I've travelled heavily in OrangeLand, consumed lots of Coco, and dallied with Dior and Louis Vuitton. But there's nothing like sparkle to draw me in.  And this one sure did.
I confess, I discovered this blingy beauty on Instagram as, truthfully, I haven't followed all of Prada's new releases. The Prada pouch boots I bought back in November certainly put the brand back on my radar. I did study the Re-edition 2000 in great detail during my visit to pick up the boots. Never did I think that a mere two months later one would be mine!
This is no ordinary Re-edition 2000. In my books, it might very well be called a masterpiece. It's no secret my love for all things bling runs deep. It started with an obsession to first collect Judith Leiber and then Chanel Swarovski Miniauderies. And like all great loves, my infatuation with all things sparkly evidently knows no bounds.
Say hello to my new crystal Prada Re-edition 2000…
To be clear, this was not an easy acquisition. My discovery of the special edition Re-edition came the day before Christmas. I vividly remember sneaking away making calls on Christmas Eve day before closing to locate this cutie. Clearly, not the best timing. To my dismay (and probably not to anyone's surprise), it was completely sold out. There was a brief ray of hope as the Aspen store had one but, understandably, they said it was on hold and were not willing to ship it away.
I then began an Instagram search and dedicated myself to learning everything I could.. but no luck… yet! In the process I became an encyclopedia and expert on this release. It was actually designed to be an exclusive for a pop up Prada shop in Dubai. I guess with its tremendous popularity Prada must have decided to ship a very limited run to the United States. To give you an example of how scarce they were here, the Chicago Boutique only received two!
I also discovered it came in a white and light pink, an almost blush option. But my heart was set on black to complement my pouch boots and to keep it in the 'worry free' zone. God knows I have enough handbags to give me stress – including my latest Snow White Birkin 25.
Rumors of a March rerun were dangled, but I was not willing to take that chance. Patience is not my middle name, at least when it comes to handbags.
My mind was made up, this was made for me… so began the imagining of ensembles it would complete. The ease and stress free composition were music to my ears. The size was perfect enough to carry my iPhone and a few extras on a night out —be it jeans and a tee shirt, or a Chanel LBJ! The handle was ideal for hand held or wrist carry. Only one word can sum up this snazzy statement piece: PERFECTION!
Size Reference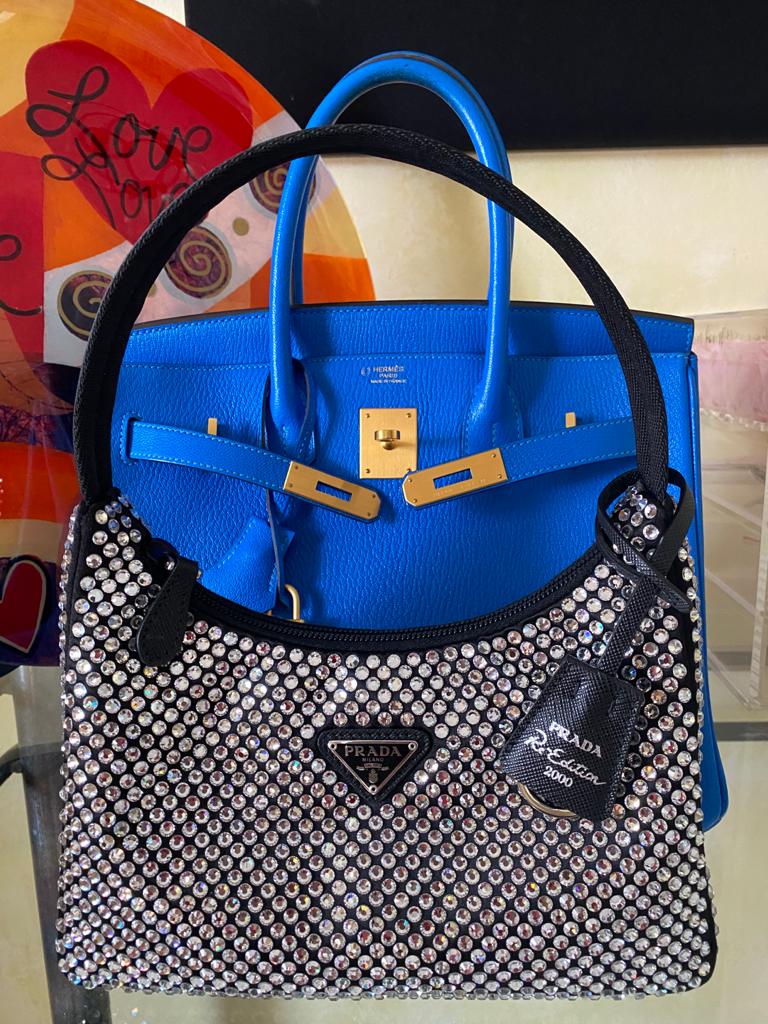 In 2019, Prada began reissuing its popular styles from the early aughts, including the famous nylon shoulder bag and the multi pochette style from 2005 (Read: Prada's Cult Multi Pochette Bag is Back). Since then Prada has re-released the iconic nylon pochette in every color imaginable and lusted after by just about every 'It' girl and fashion influencer. With its enduring popularity, it's no surprise Prada has chosen to offer even more variations of the design, including this crystal embellished beauty.
Instead of nylon, this sparkling offering is made from luxurious satin, and will set you back $1,690, almost double what the classic nylon version costs. But glistening gems come to those who splurge, I suppose! 
Celebrity fans of the crystal embossed style include Khloe Kardashian, Jordyn Woods and Leonie Hanne. 
Those with an eye for all things glistening will be pleased to know that Prada's shoulder bag isn't the only style given the sparkle treatment. Prada also released a crystal-embellished bucket style bag in addition to mini crossbody bags and a selection of shopping totes in varying hues.
In terms of how to get hold of the sparkly Re-edition 2000, as you would have guessed, the style is out of stock on Prada's website. You could hold out for the possible rerun rumored to be coming in March, or alternatively, you could snap up one of Prada's other faux crystal designs before they're all gone too!
What do you think of my ultra glam Prada bag? Are you a fan of the crystal look or do you prefer the classic Re-edition 2000?
Updated: February 1st, 2021