Things to Consider Before Rehoming a Designer Bag
Have you ever considered rehoming one of your Hermès Birkin or Kelly bags in hopes of adding a new Hermès bag in a different color or size? Maybe you subscribe to the rule of one in, one out (read: No More Than 10 Bags!?). Or maybe you purchased a bag your Hermès SA offered you for fear of not being offered one in the future, only to get home and realize it is not the color, size or hardware you desired. 
What to do? You could rehome your bag through one of the many online sources, or you could try to sell it yourself (read: The Real Story on Hermès Resale). 
How to Safely Ship a Designer Bag
Assuming you are successful selling your luxury handbag, now you must decide the safest and most economical way to ship your very expensive bag to ensure it arrives quickly and safely. Do you use UPS, FedEx, or USPS? Each offers overnight, 2-day, or longer shipping options, all at different prices. Do you insure the package for the full amount of the sale or just a portion? Do you take the package to the actual UPS, FedEx or USPS location, or do you print the label at home, pay the fee online, then drop the package off and wait for the tracking information to show up later? These are all important questions to consider before shipping a luxury handbag.
One of our PurseBop community members recently had an experience which turned into her worst nightmare. Below we chronicle her unfortunate journey with the hope that this never happens to you.
Like us, she is passionate about handbags and has been collecting designer bags for several years. She has a weakness for all designer handbags, but especially Hermès. Over the years she has successfully rehomed several designer bags through her Instagram page. She has used UPS, FEDEX, and USPS to ship bags around the country. There's never been a problem.
That all changed this past Summer. She made the difficult decision to rehome her Hermès Birkin 30 bag in Gris Asphalt with PHW. It was in excellent condition and she was able to sell it to a buyer in New York. She considered her various options to ship her bag in the safest and most economical way based on speed, cost, and reliability. She chose to ship it via UPS 2nd-day air with additional insurance.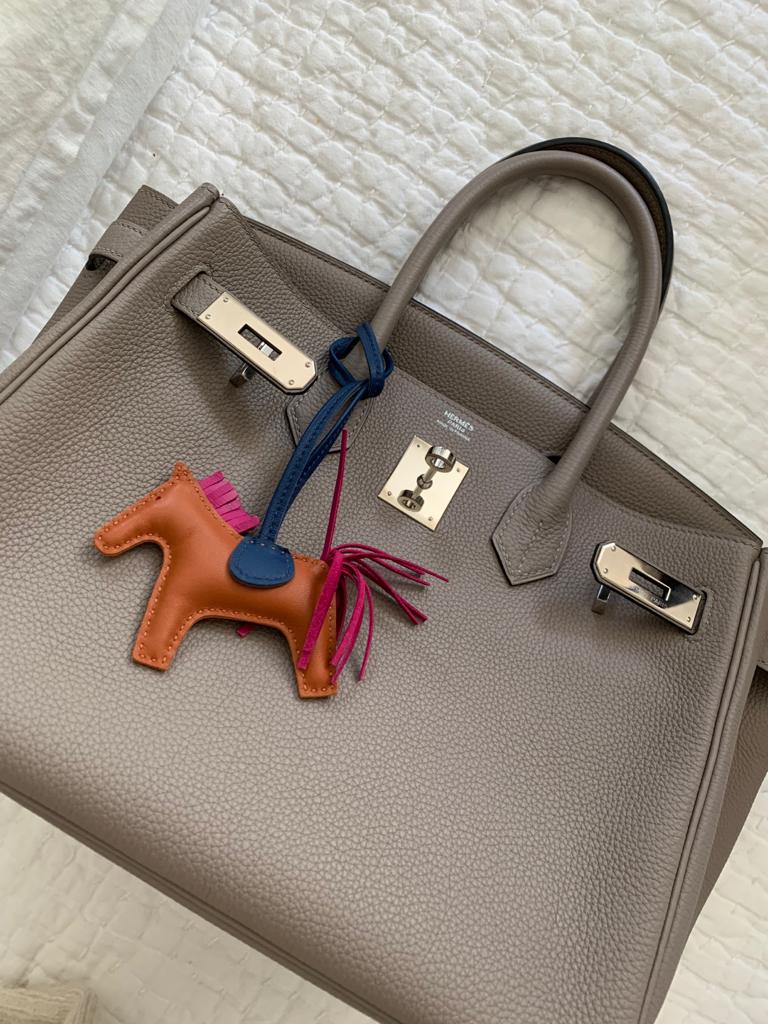 From prior bag shipping experience she knew that printing the shipping label at home costs significantly less (by half or more) than taking the package to the UPS store and having them print the shipping label. In the past, she also used FEDEX overnight service without purchasing extra insurance, but this made her extremely anxious and she could not relax until the package actually arrived at the Buyer's address. This time she thought it would be safer to use UPS 2nd-day air, and to purchase insurance for most of the retail value of the bag.
Unfortunately, the package was never delivered to the Buyer, and her nightmare journey began. First, she had to refund the Buyer the total amount of the sale. Next, despite tracking the package, she had to determine what happened to her package and then file a claim, all with the hope of recouping the money she lost. During this painful and long process, she learned all the things she did incorrectly, according to the "fine print" stated in the Terms and Conditions she agreed to (but never read) before shipping the package.
Do's and Don'ts of Shipping Your Designer Handbags
1. Do Read The Terms and Conditions Carefully Before Shipping
The Carrier's Terms and Conditions will likely have detailed instructions on all the steps you must take when shipping your very expensive package. The steps will likely include how to wrap and protect the item, how to label the package, how to purchase insurance for the item, what forms to fill out, who must sign the forms before shipment, how to deliver the package to the correct facility for shipping, etc. 
Our PB follower learned the hard way that the UPS Terms and Conditions associated with shipping and insuring a package valued over $1,000 required her to do several very specific things in order for UPS to be liable for the full amount she insured the package. Without doing all of these very specific steps, UPS was only liable to pay her $1,000, regardless of the insured value of the package.
For example, when she printed the shipping label from her computer, a pop-up screen was supposed to appear advising her to fill out a "second form." (She does not remember seeing this "second form" pop up on her computer.) In addition to filling out this "second form," she was required to take the package to a UPS Distribution Center, or schedule a UPS driver to pick up the package from her shipping address. She was also required to have the UPS driver sign this "second form" upon pickup. She later learned that if she did not do each and every step required, or deviated at all from any of the required steps, the package would not be covered for the full amount it was insured. She did none of these steps because she did not print the "second form."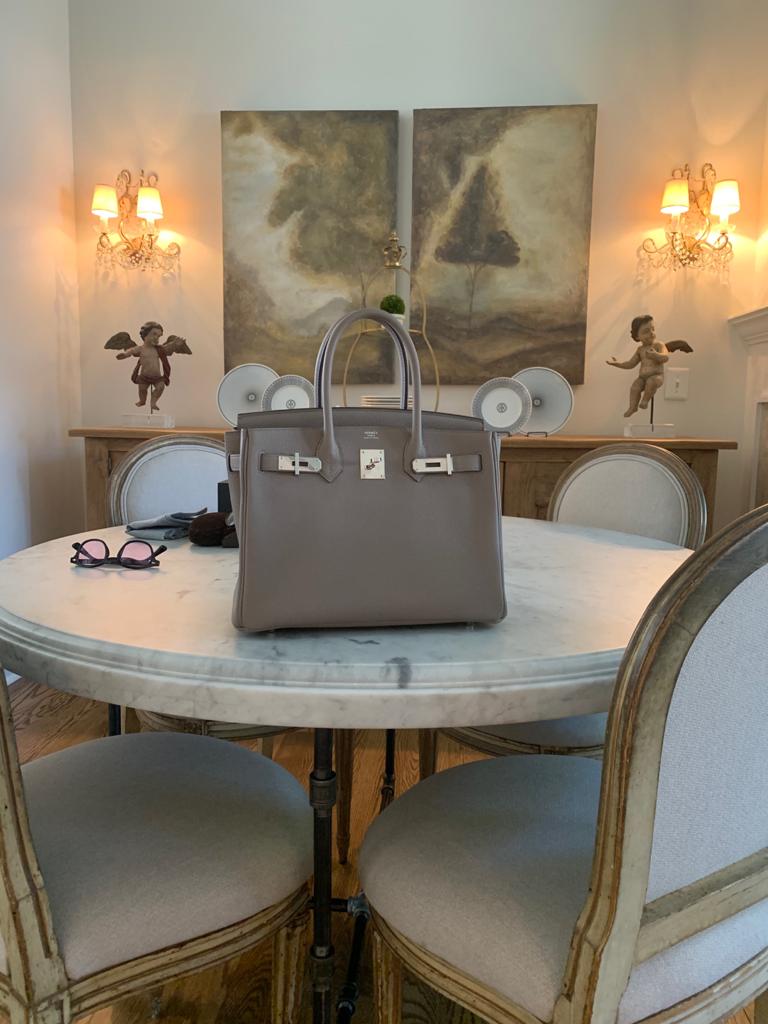 2. Don't Assume Your Package Is Protected Just Because You Purchased Shipping Insurance
Just because you spend the extra money to purchase insurance for your expensive package, don't assume it will be covered if the package is damaged, stolen or lost. Each shipping Carrier likely has its own conditions that must be met before they will reimburse you for a high priced item that was shipped through their service. Again, read the Terms and Conditions carefully before shipping your item.
3. Do Track Your Package Until It Arrives At The Buyer's Address
Tracking your package after it leaves your hands is a prudent practice which allows you to follow the path your package is expected to take. If there is a problem and the tracking stalls or stops, you can contact the Carrier to solve the issue or file a claim as quickly as possible.
4. Do Package Your Handbag According to The Instructions In The Terms and Conditions or It May Not Be Covered If The Package is Damaged During Transit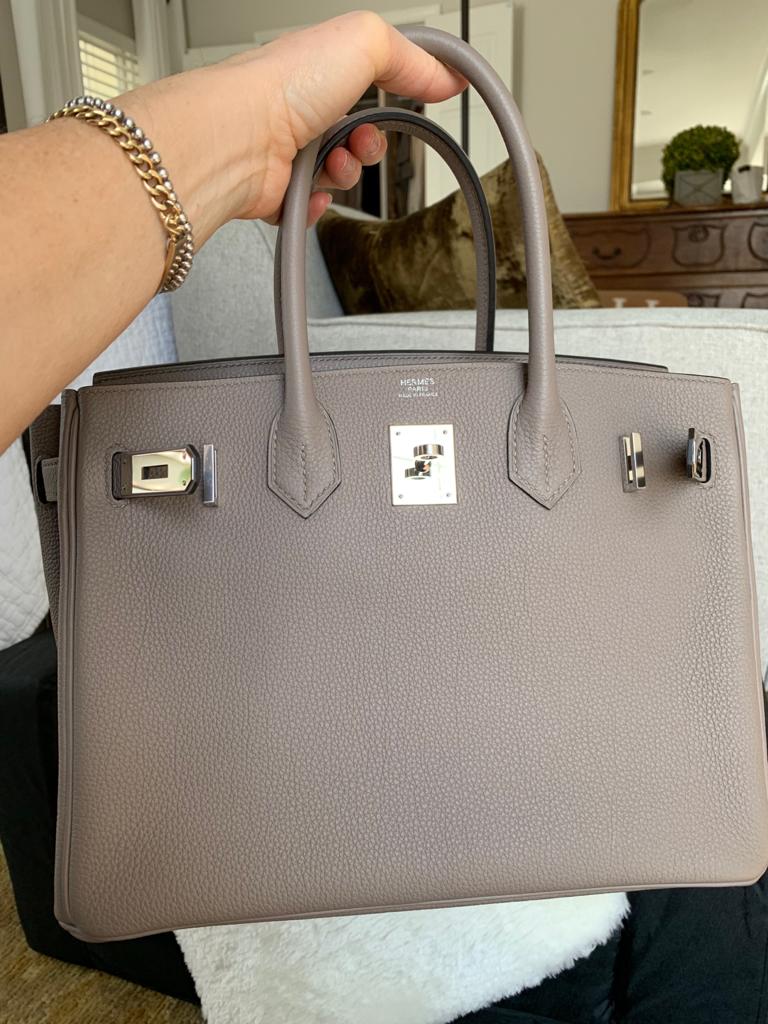 The Terms and Conditions associated with each Carrier will specify exactly how you should wrap and package your designer handbag to adequately protect it during shipment due to rough handling or inclement weather. There will likely be very specific instructions and requirements that must be followed exactly for the package to be covered if it is damaged during shipment.
5. Do File a Claim With The Shipper If Tracking Does
Not Update Within 24 Hours of Shipment
The website for each shipping Carrier will have instructions on how to file a claim if the tracking for your package does not update after 24 hours. However, contacting a customer service representative who can help you might not be as easy as you might expect. Be patient, be tenacious, and be diligent in your follow-up.
6. Do Have An Account With The Specific Carrier You Use So You Have a Customer Number to Refer to In The Claims Process
There usually is no cost to open a business or personal account with the shipping Carrier you decide to use. Then, if you must file a claim, the Carrier has all your pertinent information in their database. Be sure to ship your package under the same name and address you listed on your account. If the name or address is different, this could affect the handling of your claim and cause delay or rejection.
7. Do Check With Your Homeowner's Insurance for Added Protection Should Your Package Get Lost, Stolen, or Damaged and The Carrier Refuses to Pay
If the shipping Carrier refuses to pay your claim it is possible that your personal Homeowner's Insurance may provide protection and reimburse you for your loss. However, they may require a police report to prove it was stolen, or photos of the damaged package that occurred during shipment. Be familiar with the terms of your Homeowner's Insurance prior to your luxury handbag.
Before shipping an expensive designer handbag with any shipping Carrier, do your research, understand and read the entire Terms and Conditions associated with the Carrier you are using, check and double check that you did everything correctly to ensure you are protected.There is always a price to pay when selling and shipping an expensive handbag to a new Buyer. Be sure to educate yourself, read the fine print, and be aware of any loopholes which could nullify the protection you thought you purchased.