Closets bursting at the seams? No room for what you have, let alone anything new? As we face another season hunkered-down at home, so many of us are cleaning out wardrobes and bureaus. Stained tee-shirts, too-small jeans, brand-new tags-on sale pieces that just never made it into rotation… are items that we've been shedding. Just think about what you have that you just never wear… and can no longer imagine sporting. And do you really want or need to keep things you'll never use? Perhaps it's easier than you expected to toss/donate/sell these pieces.
Parting with handbags, however, presents different and additional issues. For starters, at least with luxury brands, bags tend to be some of the more expensive items in our ensembles (barring those clad in head-to-toe Chanel). Often, they were saved-up-for planned purchases, perhaps on vacation or for a significant occasion. We don't tend to have as many bags as we do clothing items, making each one a bit more special. 
Moreover, handbag aficionados speak of "collections" more than fans of garments or accessories (yes, of course, we know people with rock band tee shirt collections too, but leave that aside for now). How many of us scroll Instagram drooling over rainbow Hermès Birkin or Chanel Flap collections? Set up photo shoots to highlight handbags (yes, we're talking about you PurseBop)? Whether you use a bag frequently or not, you may find pleasure just in ownership or having the option, however remote, to use it. Add to this the difficulty of obtaining certain bags (we're looking at you Hermès) and parting with one becomes ever sweeter sorrow (thanks Shakespeare).
On the other hand, we at PurseBop believe in using what you have. Closet ornaments have their place, but really the quantity should be limited. This is particularly true when space is at a premium. Sure, in an ideal world, we'd all have room for everything, but that's not reality for most of us.
The good news is that very often those designer bags retain significant value on the secondary market. A recent report by cnbc.com says the luxury resale market for handbags is exceeding expectations in the pandemic. Clothing, well, not so much. Indeed, some resellers report a glut in used apparel. In other words, your used bags may be the most marketable items in your closet.
So, if you're wondering whether you have too many bags, we created a flow chart to help you decide.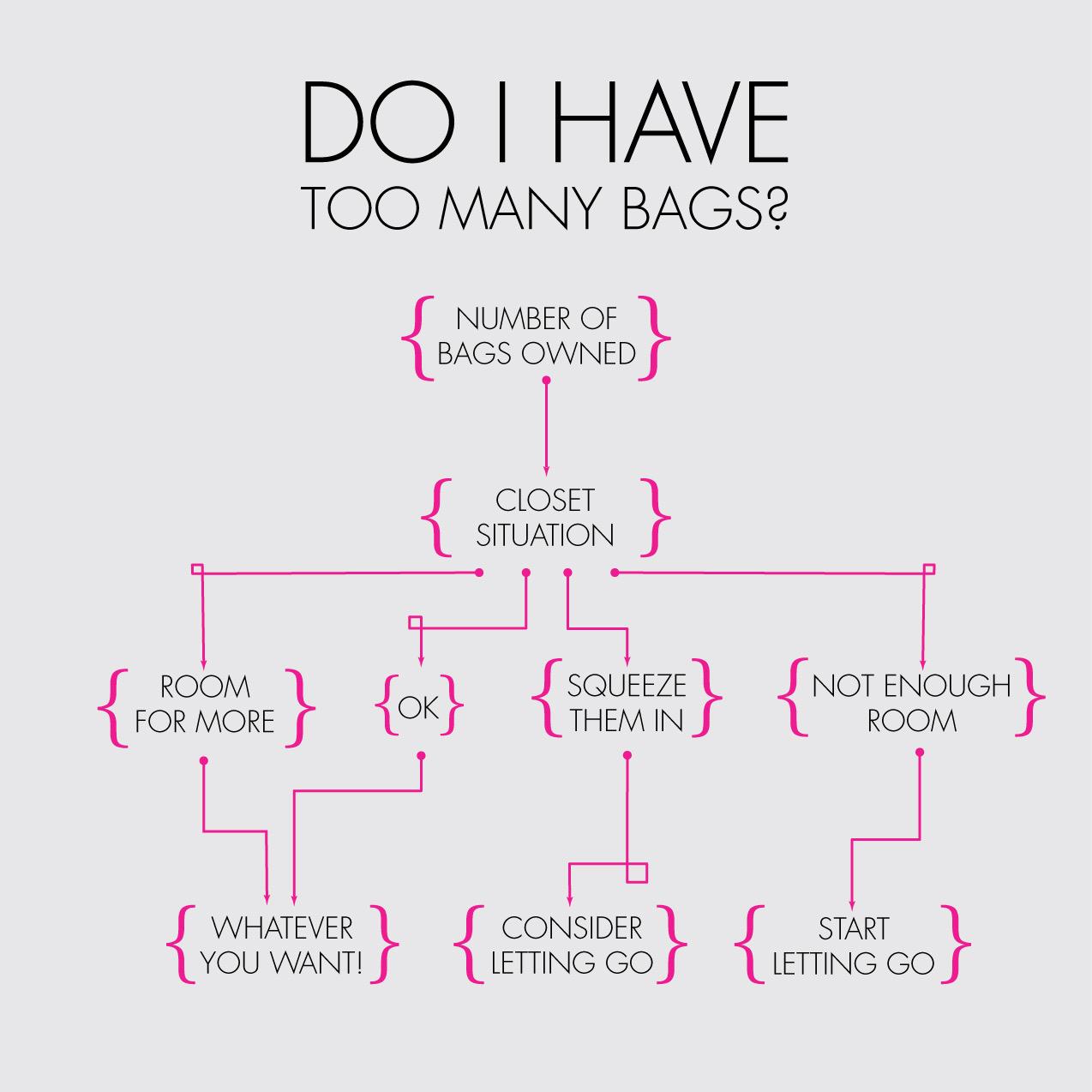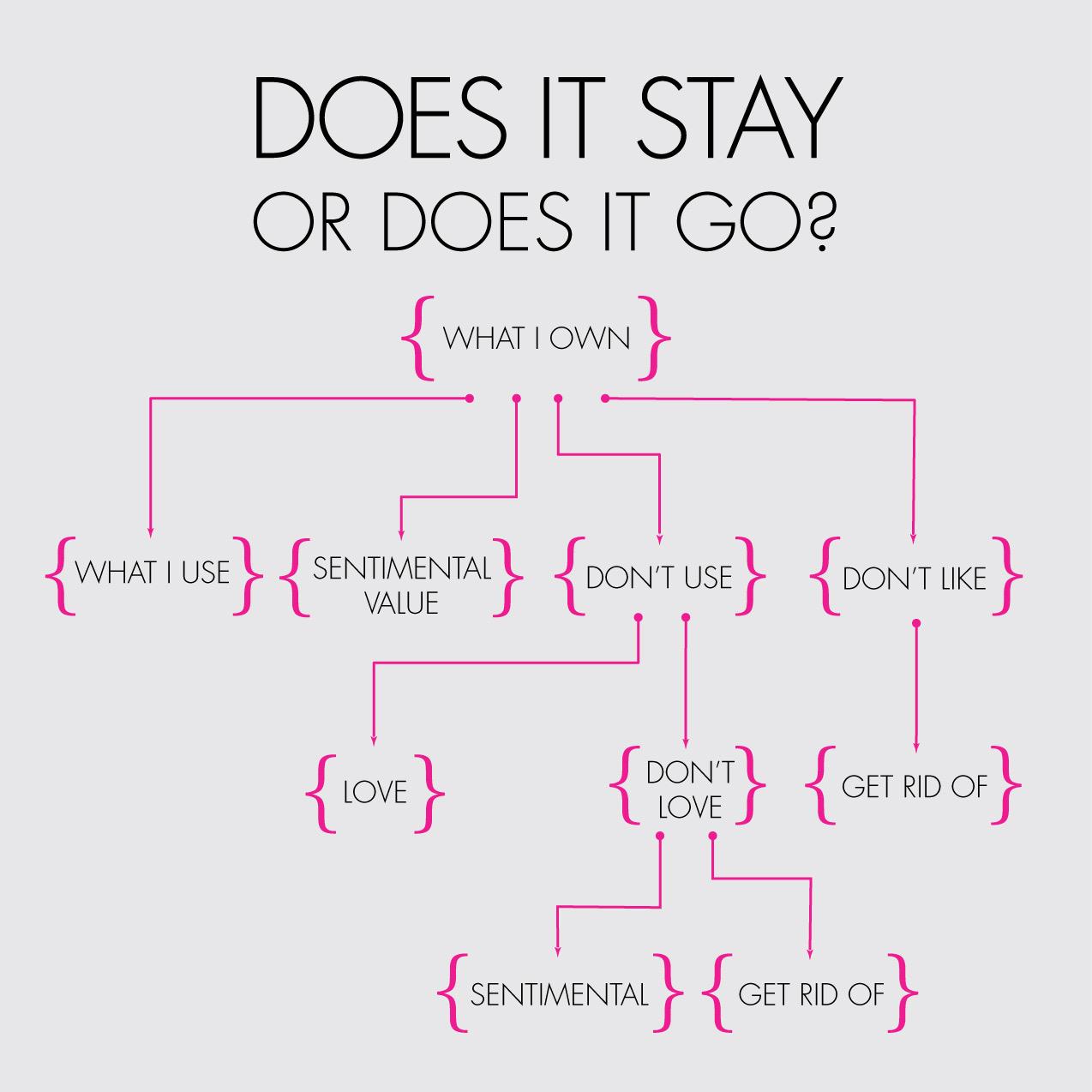 So… what's staying? Anything going? Let us know what you decide.
Updated: February 6th, 2021