We are honored and truly very excited to introduce BopTalk Celebrity SwedishandStylish. Her style and exquisite collections of accessories mesmerize IG followers each day,  but what transcends the pictures is her warmth and sincerity.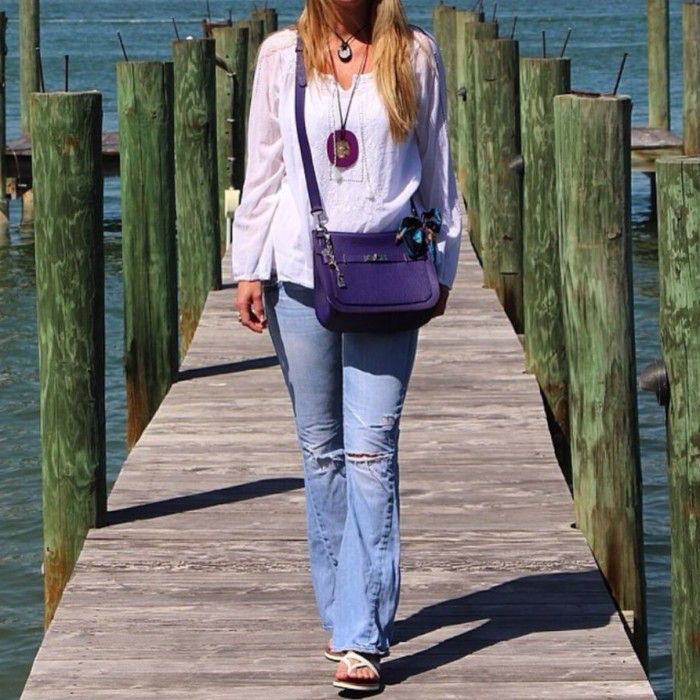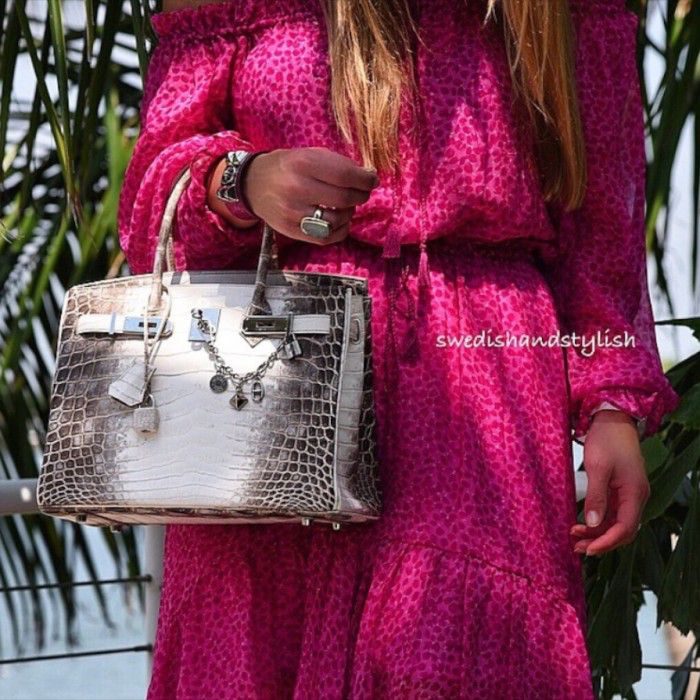 I have always been a simple girl. In fact, growing up I was a tomboy. I didn't want to play with dolls, I wanted to play outdoors! I suppose that my first real fashion accessory was the white helmet that my parents made me wear because I kept climbing and falling off of things, and my first haircut was when I cut off my long blonde hair with a pair of sewing scissors. Boy was my mom mad! She kept trying to make me into a girly-girl, but I would have none of it. Even as a teen I preferred a ripped and well worn pair of Levis and a t-shirt over anything remotely 'fashionable'. I was happy to simply be me. As an adult, I have largely remained the same. I am far more comfortable flying a plane, racing a bike, or driving fast cars, and I still think that the smell of race fuel is better than any designer scent imaginable.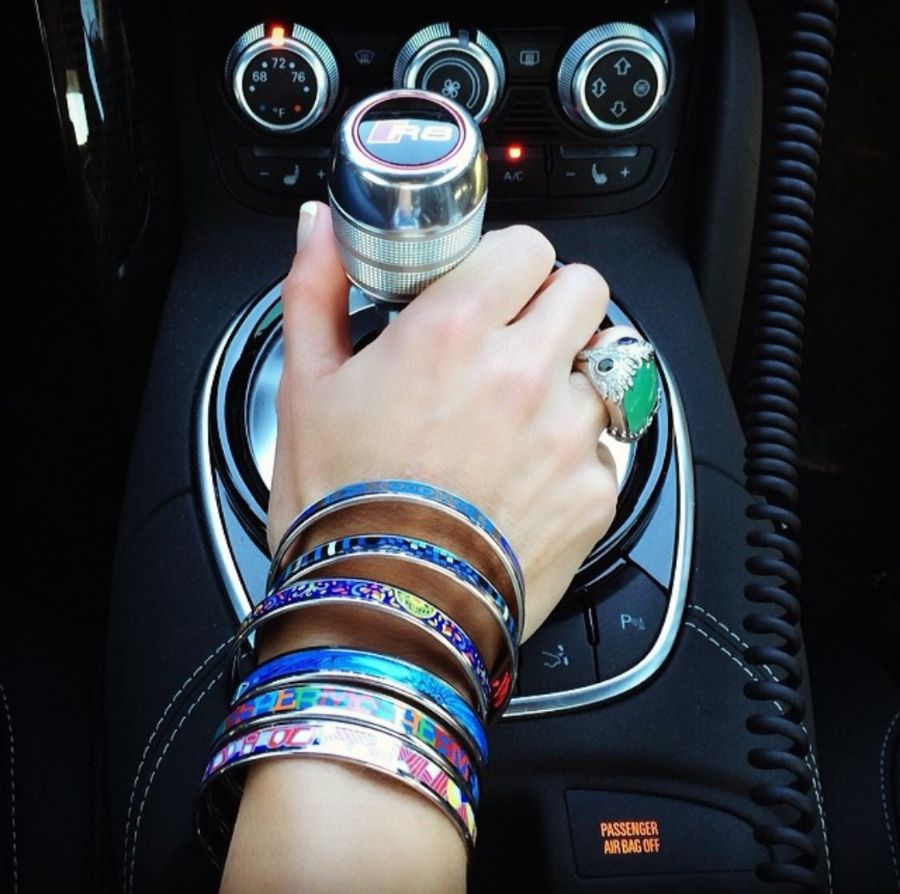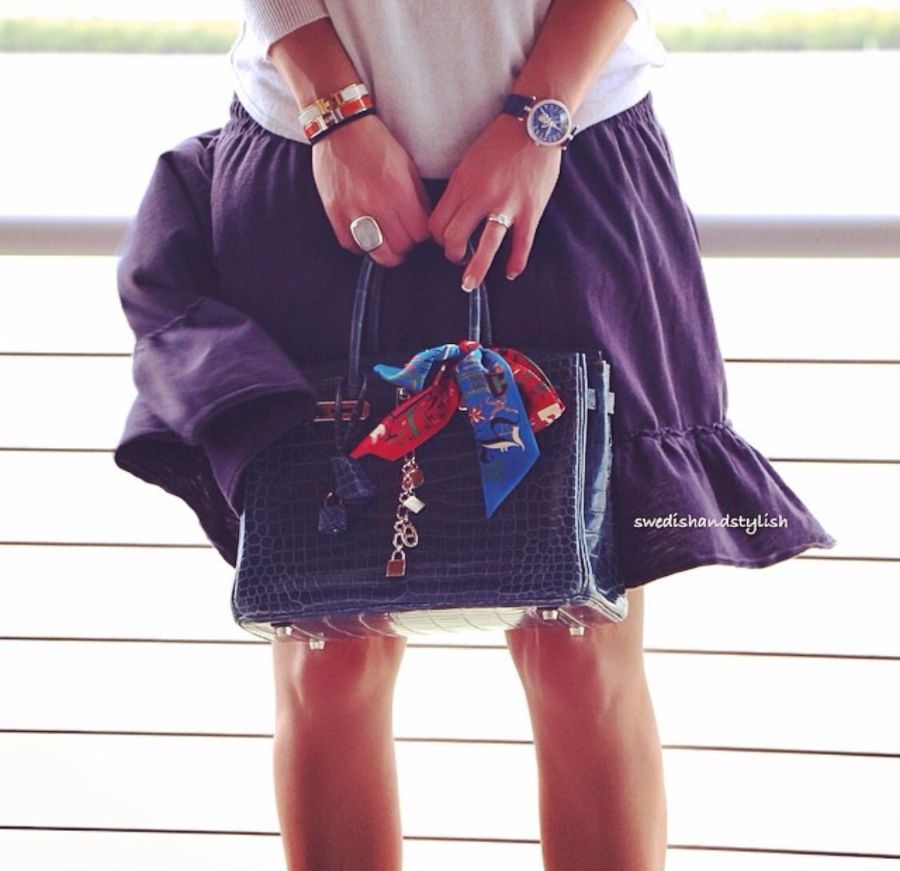 Well, thankfully ripped jeans are back in style and they look great with a t-shirt. I also wear a lot simple skirts and tank tops. What really defines my love for fashion today are accessories. By simply dressing in comfortable clothes I am sure to always be me. After that, it is easy to add a shawl or a bag (or both!) and some jewelry to make simple comfortable clothes into a nice outfit. Now please don't get me wrong. I am well aware of how blessed I am to own my lovely collection, but it genuinely started small and grew slowly into haute couture. I learned that a simple pendant on a leather string and a nice bag and sandals could transform simple comfort into simple fashion. I wasn't able to afford name brands back then, but the seeds of my fashion sense were sown, and it shapes how I dress today: Be yourself, be comfortable, and then accessorize!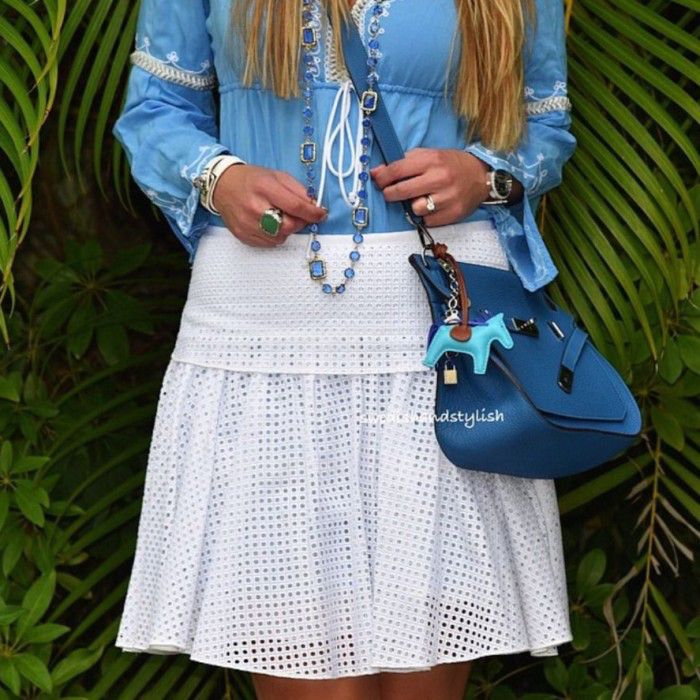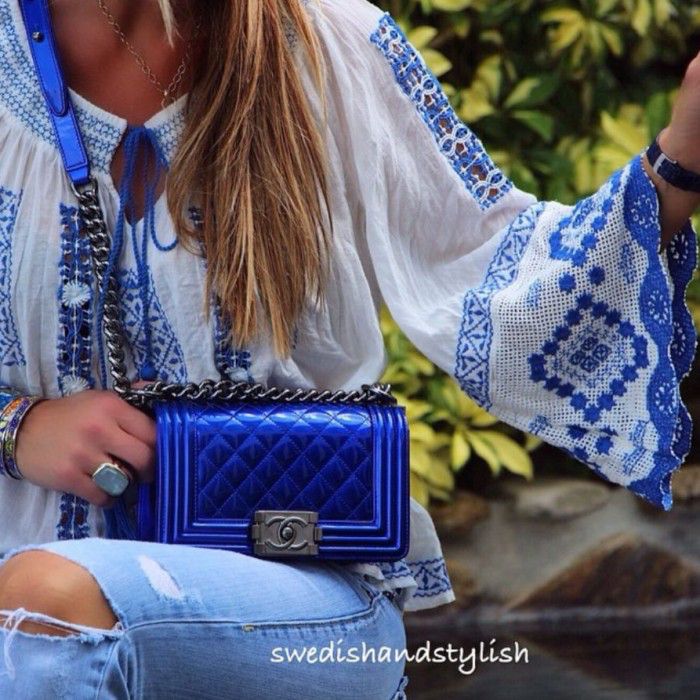 For me, the ultimate accessory has always been a bag, a purse, or a clutch. I learned to love leather, fringes and hippy-chic. Then bright colors that can make an outfit just pop. I played with classic evening bags juxtaposed against a pair of faded jeans, and everything in between. I love contrasts because they allow me to experiment with things while still being me. Eventually, it grew in to a real passion that I still feel today. I was at peace. And then I discovered shoes. Sandals, flats, heels, boots, you name it, I want it. I am actually embarrassed by how many shoes, or worse boots, that I have never worn after I left the store. I mean, what's up with boots? They are too warm to wear in the Summer, yet too fragile to wear in anything like real Winter. That, and Spring and Fall are entirely too short. The same is true with sandals in the Summer! For all of my love for footwear of all types, I often feel disappointed. It seems that the weather determines my choice of footwear far more than any fashion sense that I may have. Still, I love my shoes.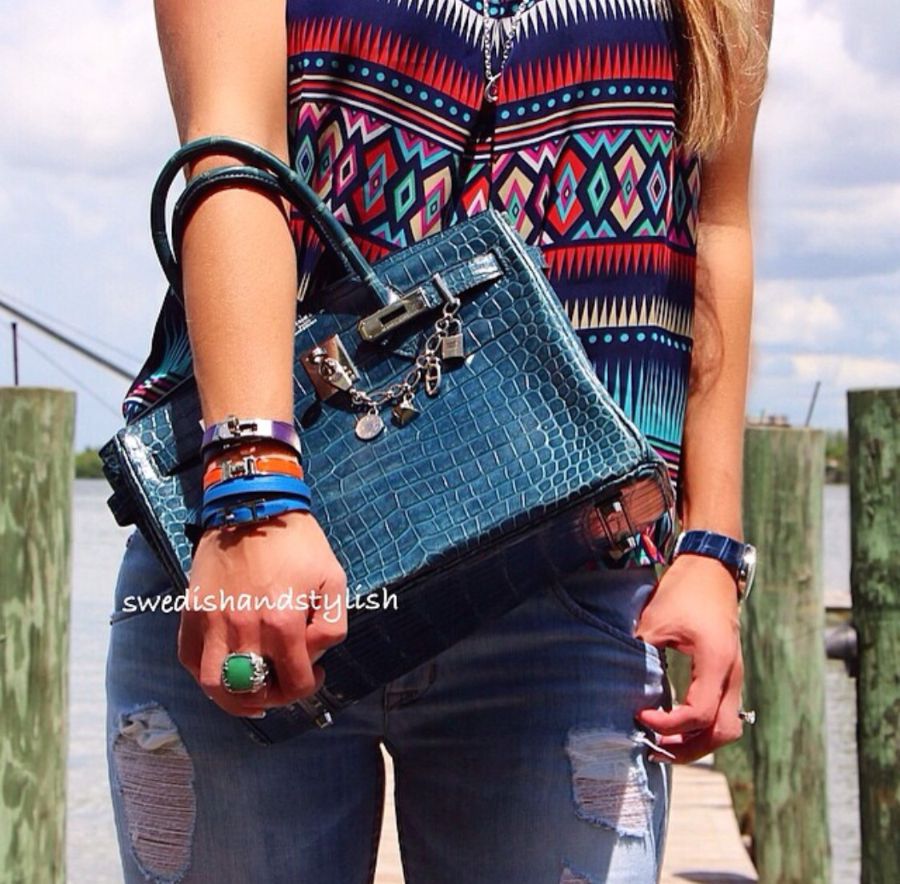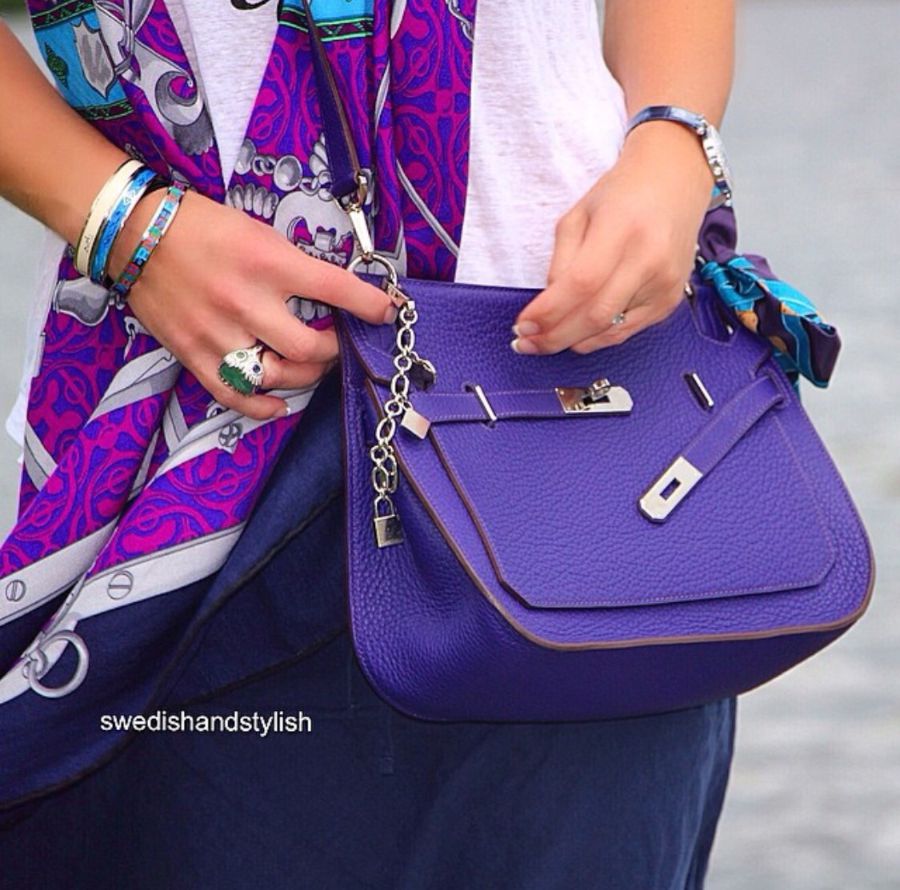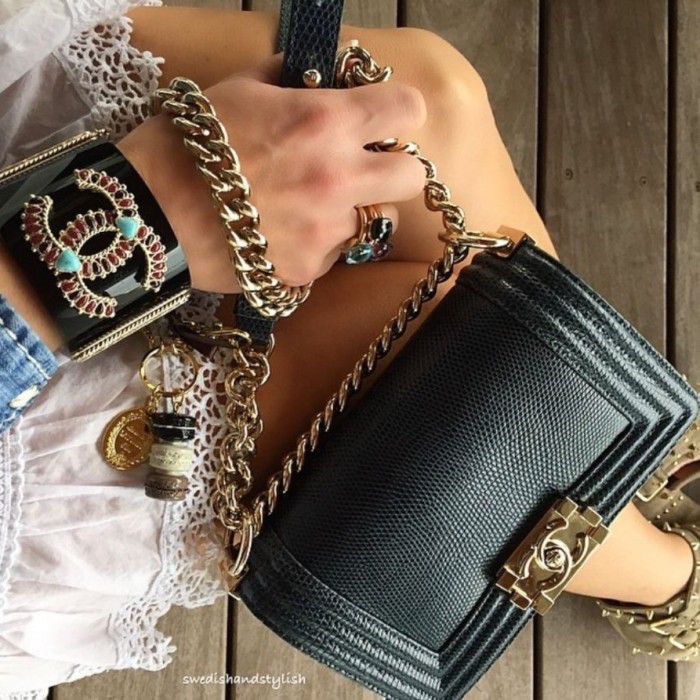 I was about to jump into the ultimate accessory (Jewelry:), but I thought that I should preface things a bit. I grew up in a small town, and I was raised by loving middle class parents. That I have been so fortunate in life is beyond me. I often pinch myself. No, I am not talking about 'stuff', we all like to wear fun things, I am speaking about the wonderful family that I have been blessed with in so many ways. Rest assured, If I lost everything tomorrow, but still had my family I'd be just as happy. There may be some that may not believe me in this, but they simply do not know the amount of love that I have in my life. I have been blessed in more ways than I can express or even understand. When I look at my life, and the loving people in my life, I am truly humbled.
Ok, so back to jewelry. For this, I have to give a shout out out to my husband who I lovingly call Mr. Fantastic. For the record, I did not make that one up. That nick name came from a waiter in a resort after watching how my husband truly treated me like a princess. He simply began to refer to my husband as "Mr. Fantastic" and it kind of stuck. Well, Mr. Fantastic has a thing for jewelry. I will never forget the first time that he wanted to buy me a small Chopard bracelet from their boutique in NYC. When we left he pushed me against the wall (gently) and asked "What's the matter? I thought that you liked it.". Well after a few tears I explained to him that I just don't know how to say yes to things like that. Well, he went back inside and bought the bracelet. Ever since then he has purchased all of my jewelry, with or without my consent (usually without!). Here is a tip: Buy stock in VCA. I know my husband.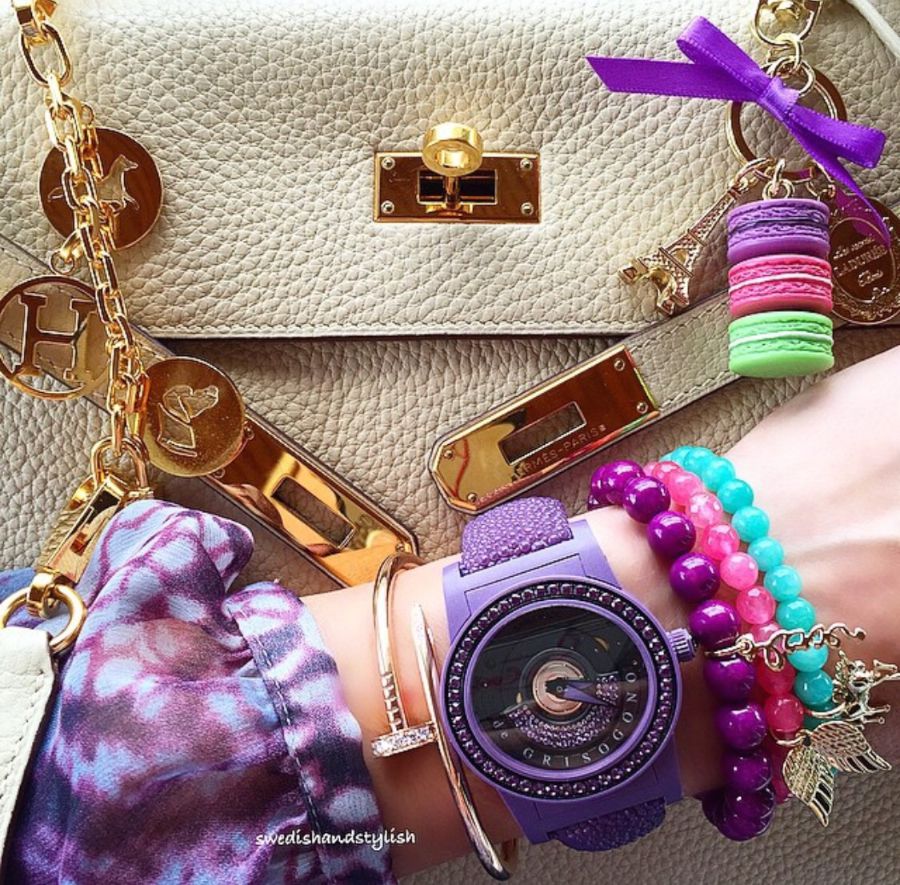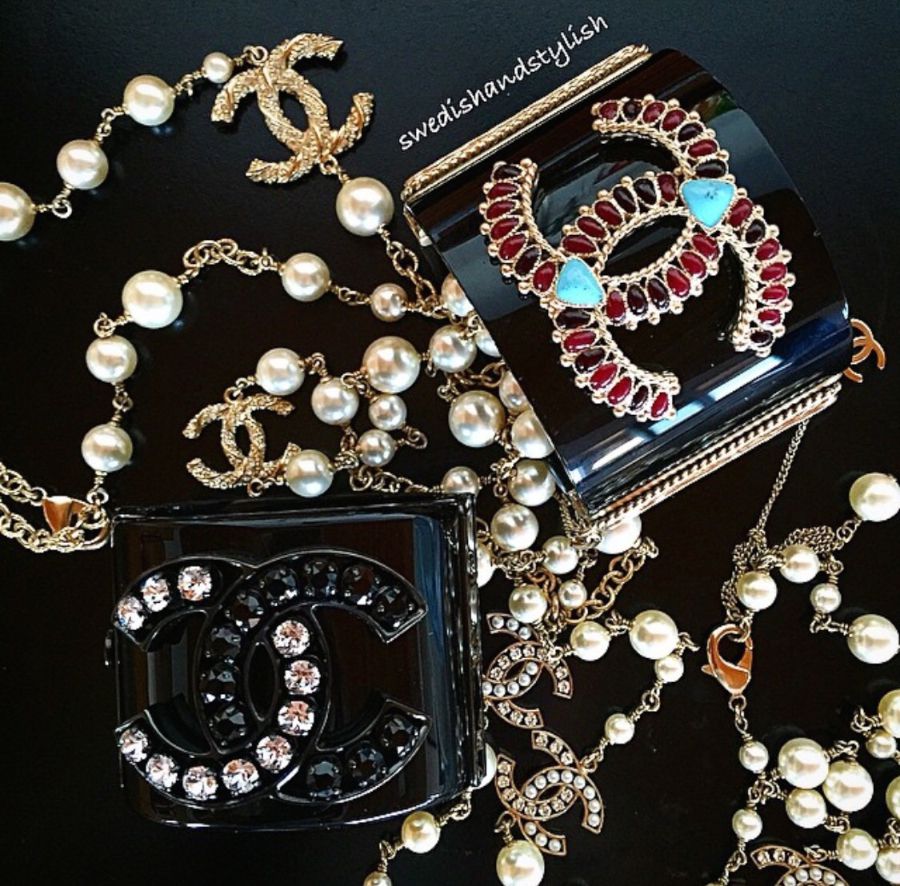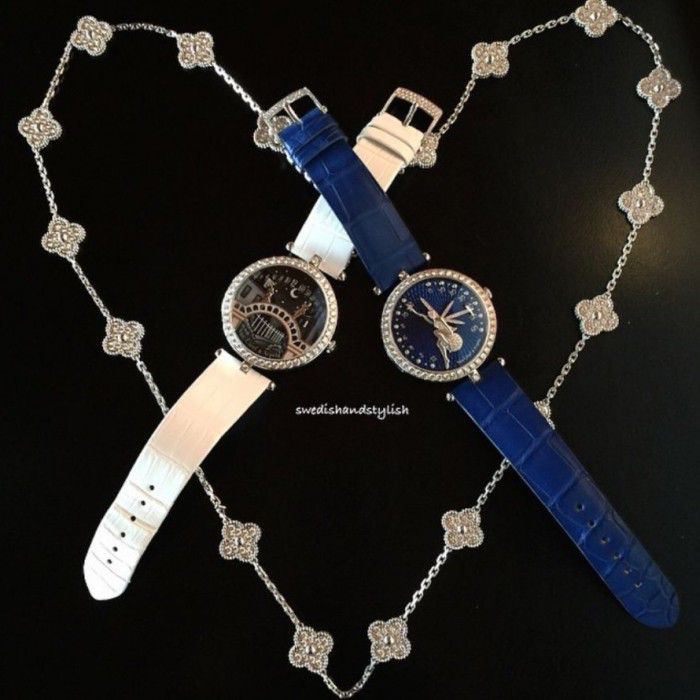 It's funny, but I will always remember my first fashion obsession, Prada (do you remember those square vinyl bags?). Then it was Christian Dior, Louis Vuitton, Chanel, and ultimately Hermes. My first Hermes bag was almost an accident. I went to the nearest boutique expecting the worst, but was surprised by a kind and lovely SA who simply asked what sort of bag I wanted. Well, I gulped and said a Birkin, and she kindly said that she would do what she could do. While she was extremely nice, I kind of felt that I had been nicely blown off. Imagine my surprise when she called me three weeks later offering a stunning Sapphire Blue 35cm Birkin. I was shell shocked! Well, Mr. Fantastic said to go for it so I did, and I can honestly say that it was even more beautiful than I had ever dreamed. It was love at first sight! It was perfect in every way: But one.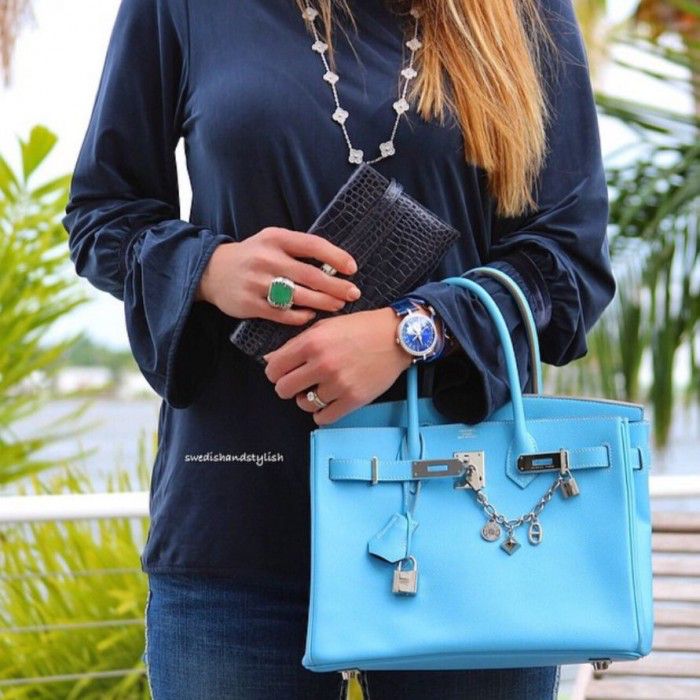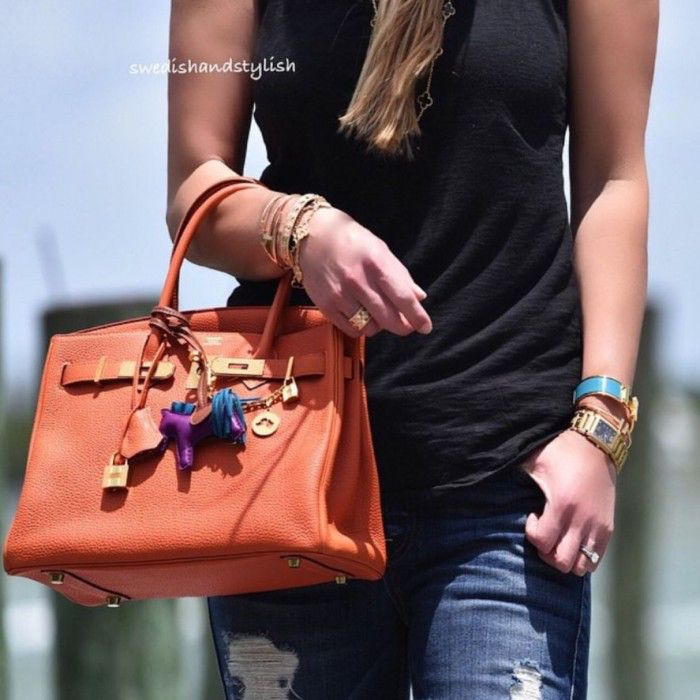 As I wore my beautiful new Birkin I learned a lot about myself. I learned that I absolutely love Hermes, but what I realized was that I was still pretty much the clumsy girl of my youth. With a 35cm bag I found that I was sacking people left and right just walking down the street. Well, I spoke with my Hermes SA who laughed and said lets try a 30. Three months later a very special Bleu Ciel 30cm Birkin arrived for me and the rest is history. I was officially an addict. Today I mostly wear 30's and small Chanel Boy bags. They are comfortable and convenient, and most of all, much safer for everyone around me :). I also love Hermes Jypsieres, the ultimate bag for daily comfort and travel, but I will save that story for another day.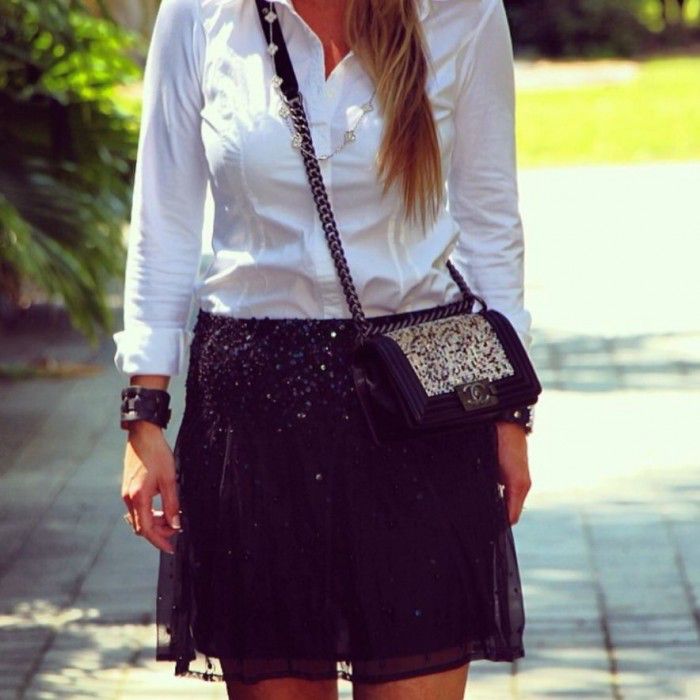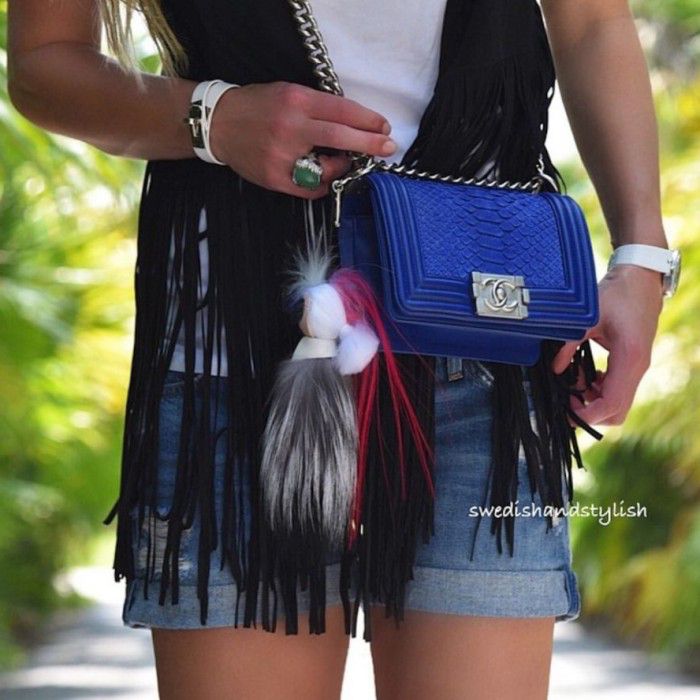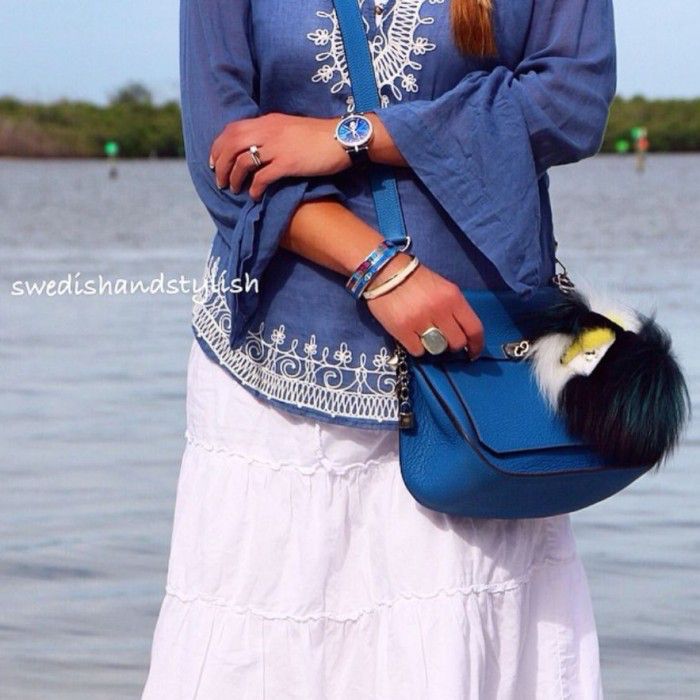 Today I am just happy. I am happy for my life and the love that I have in my life. I really am truly blessed. I know how lucky I am to have such a wonderful collection, but, truth be told, I am still the simple girl that I have always been. Today I also I have the great fortune to wear the very best of Chanel and Hermes, but I never forget that l started with a white helmet and a bad haircut. At the end of the day I will always be simply me.
SwedishandStylish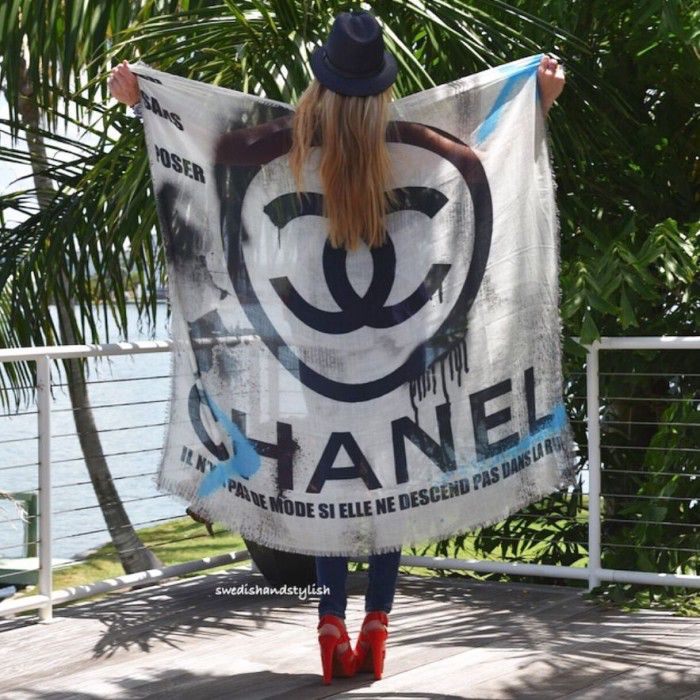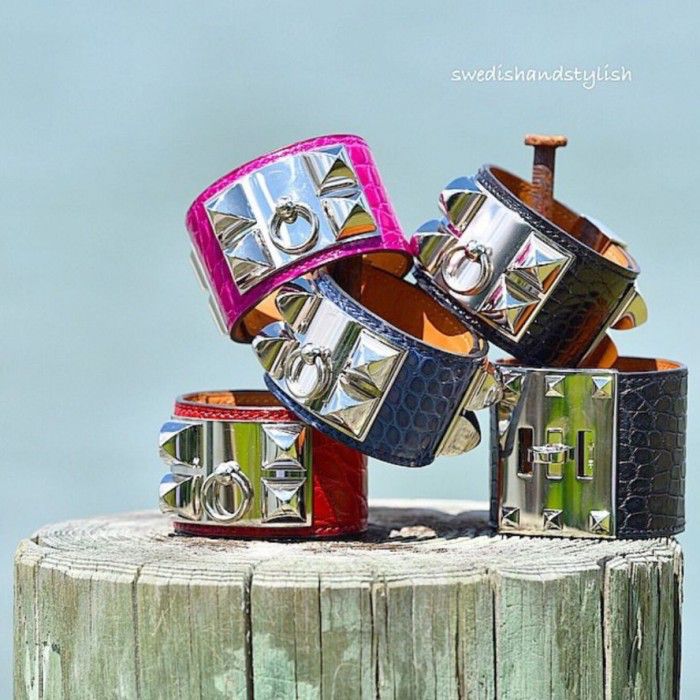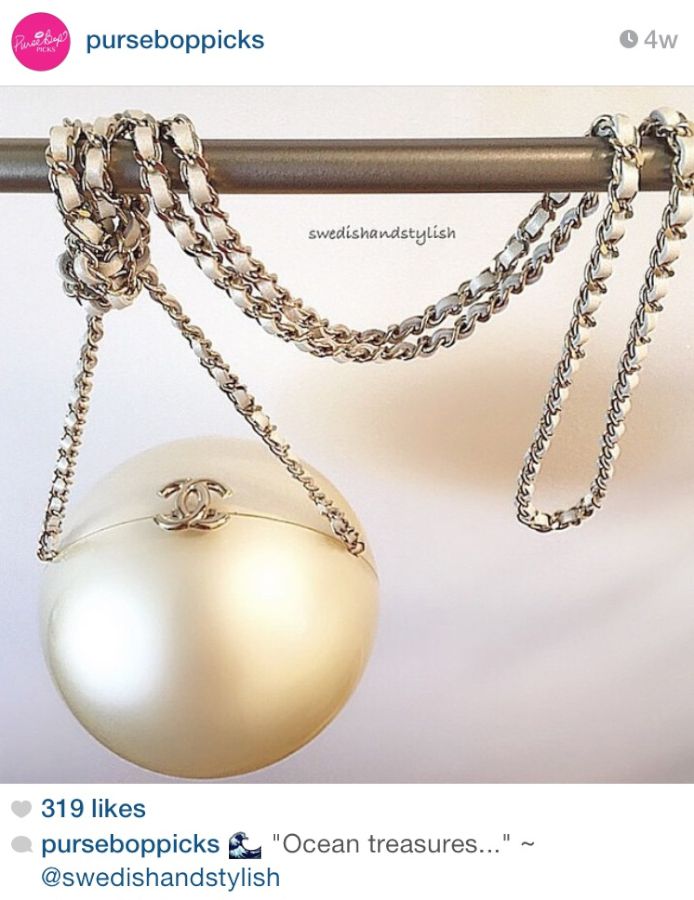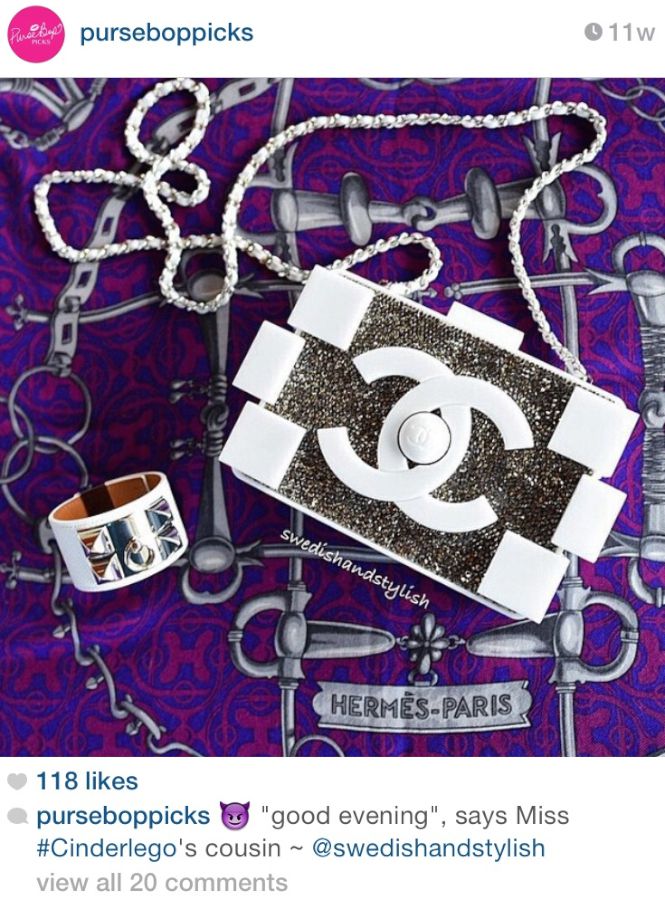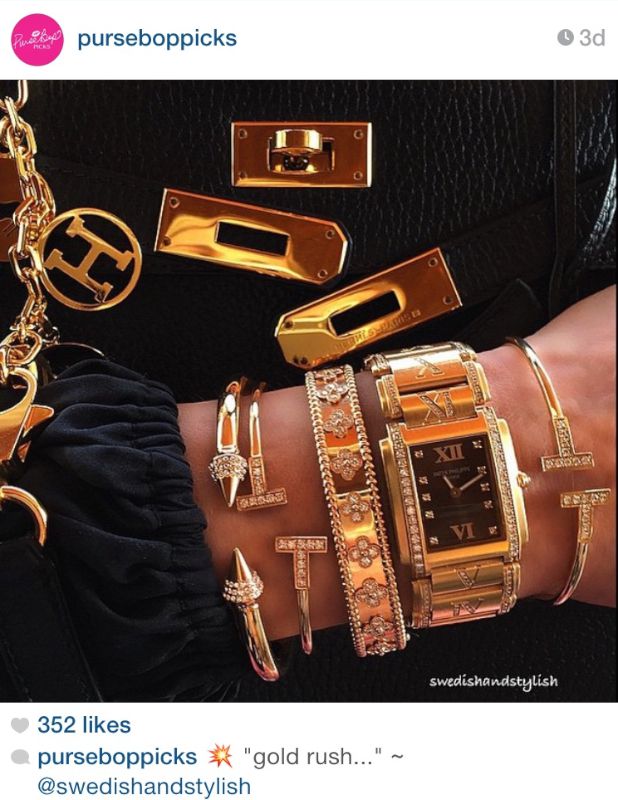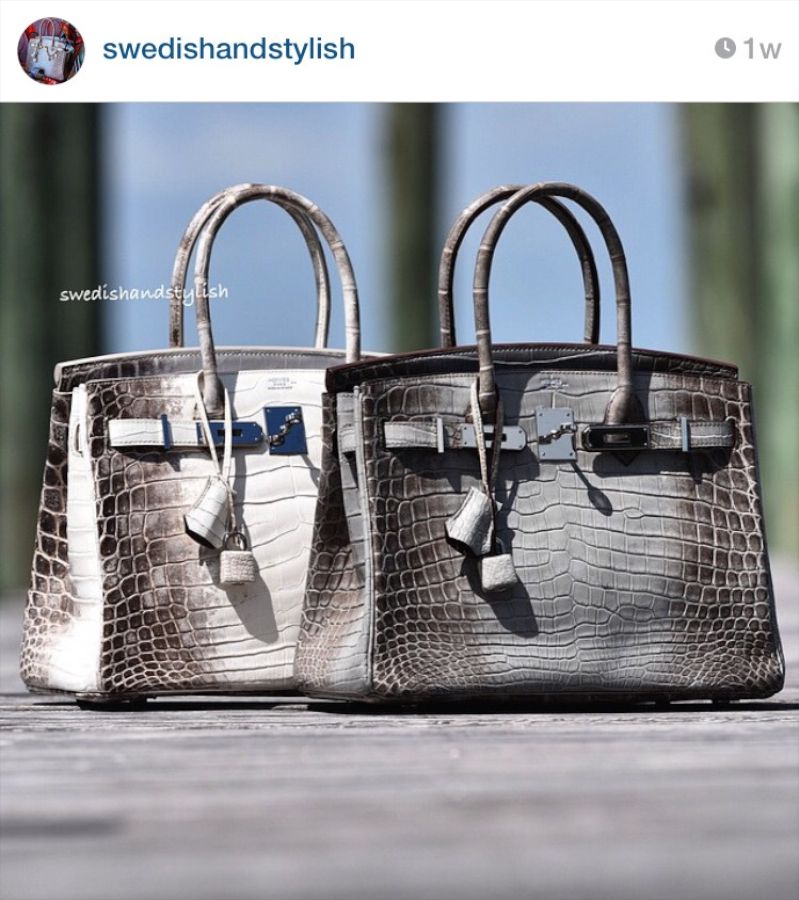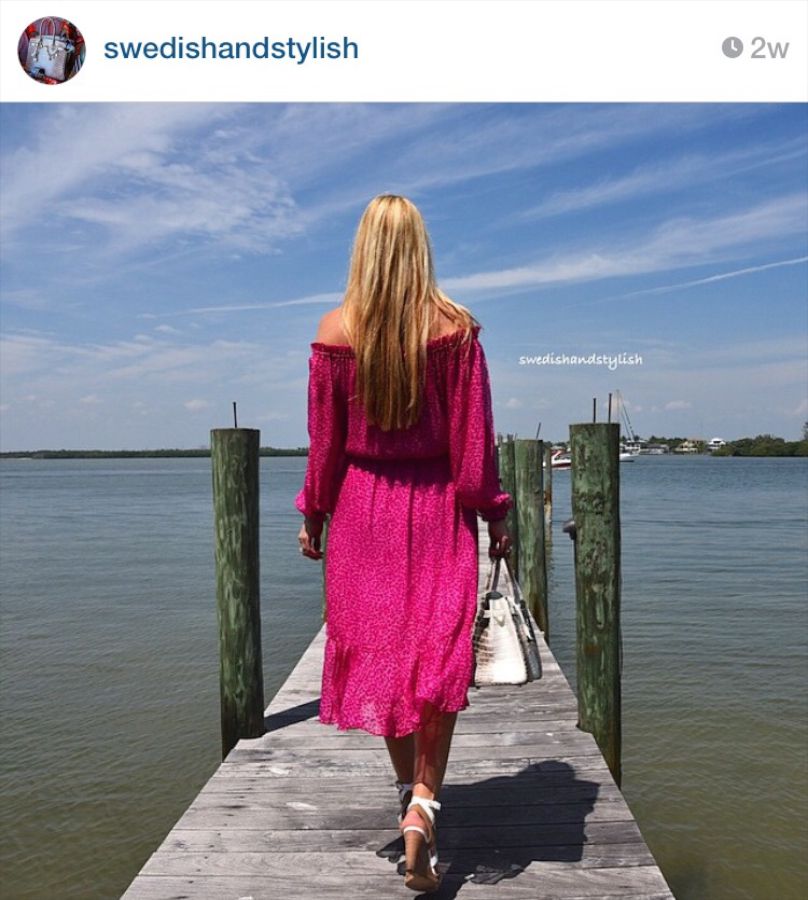 A very special thanks to SwedishandStylish for sharing her fashion inspirations & style and with us. It truly is a privilege for us all.  SwedishandStylish has graced the pages of BopTalk since it's launch & we all look forward to your continued conversations at BopTalk!
Join the many conversations with SwedishandStylish…
Love PurseBop
XO