PurseBop is highlighting the best of CC for Chanel Week. We kicked off our celebration with a Chanel 101 class. We asked you to help us party by posting pictures on BopTalk and hashtagging them to #BopTalkChanelWeek for a special prize. We also covered Chanel Celebrity Style in a Battle of the Classics – the Classic Flap, the Boy Bag, and the Reissue. It wouldn't be a proper celebration of Chanel unless we recognized another Chanel favorite: The Chanel Wallet on Chain.
This isn't the first you've heard us rave about the Wallet on Chain  and we know it's definitely a community favorite! Simply put, the WOC is a collection essential. It may be tiny, but it sure is mighty in terms of being the perfect on-the-go bag. Chanel happens to make some pretty incredible WOCs. The Wallet on Chain comes in the Classic Flap, Reissue, and Boy Bag styles and it is also released in many season collections as well.
In this post, we'll give you a quick overview of the CC WOC and its features, present some great eye candy, and even suggest a few alternatives to the CC Wallet on Chain if you've gone WOC crazy!
Explore the fun below…
Overview
Features
The beauty of the Chanel WOC is in its simplicity. The Wallet on Chain is so minimalistic because it is more accurately categorized as a small leather good instead of a functional bag.
Just like the Classic Flap Bag, the WOC has a rectangular silhouette with a flap that folds over. In comparison, the WOC is much sleeker and narrower width wise. Unlike the Classic Flap that has the 'CC' turn lock closure, the Wallet on Chain has a simple snap closure. In terms of interior, the WOC has one open compartment, one zippered compartment, and card slots for extra organization.
Even though the WOC is narrow and not supposed to be a high-capacity bag by nature, it can store a few more items other than cards and money if need be. Many fashionistas can fit their phones and a few cosmetics in the Chanel WOC without overly stretching it. Furthermore, the chain strap is long enough for comfortable crossbody wear and the bag itself lays pretty flat against your body.
Stats
Chanel Wallet on Chain Dimensions (Classic Flap Version) – 4.8 x 7.6 x 1.4 inches
Chanel Wallet on Chain Retail Price (Grained Calfskin) – $2,100 USD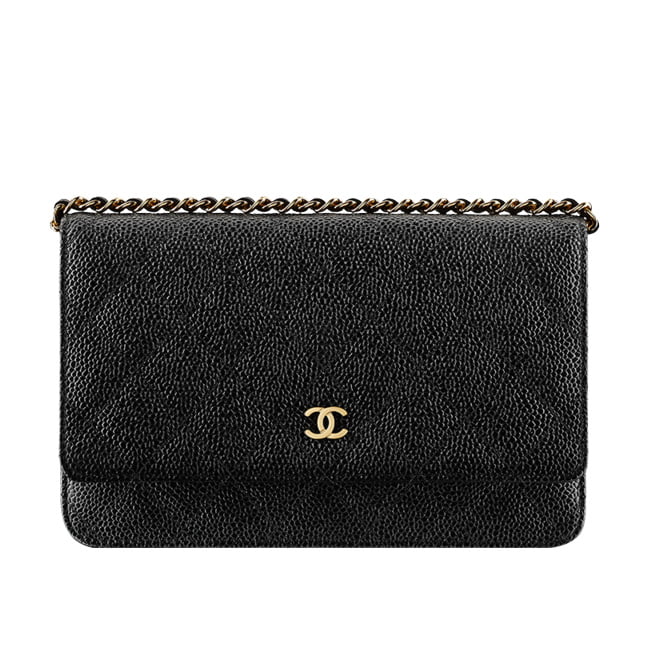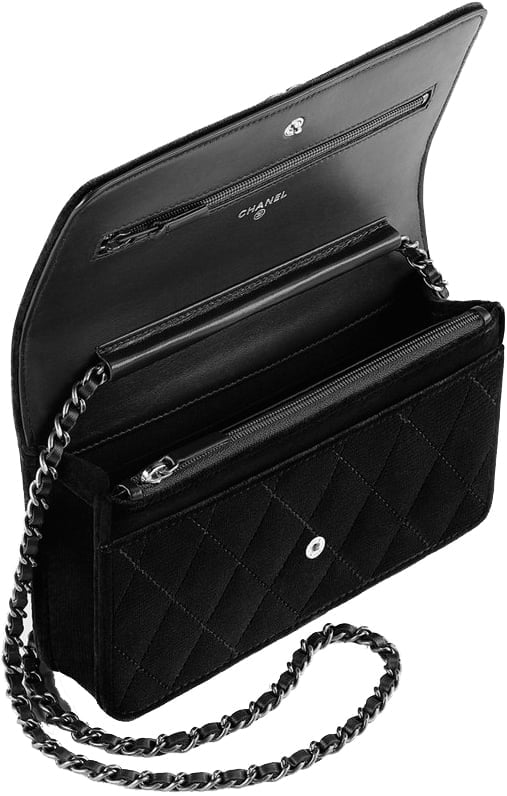 Eye Candy
The Chanel WOC is offered in many materials, colors, and hardware options. The possibilities are endless!
Celebrity Eye Candy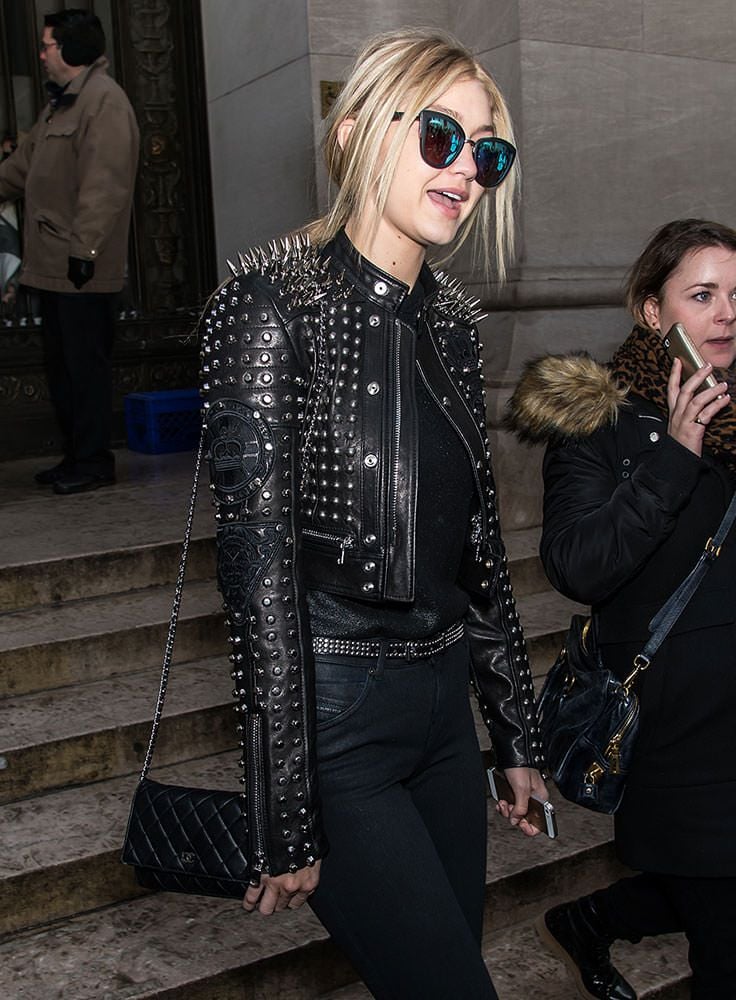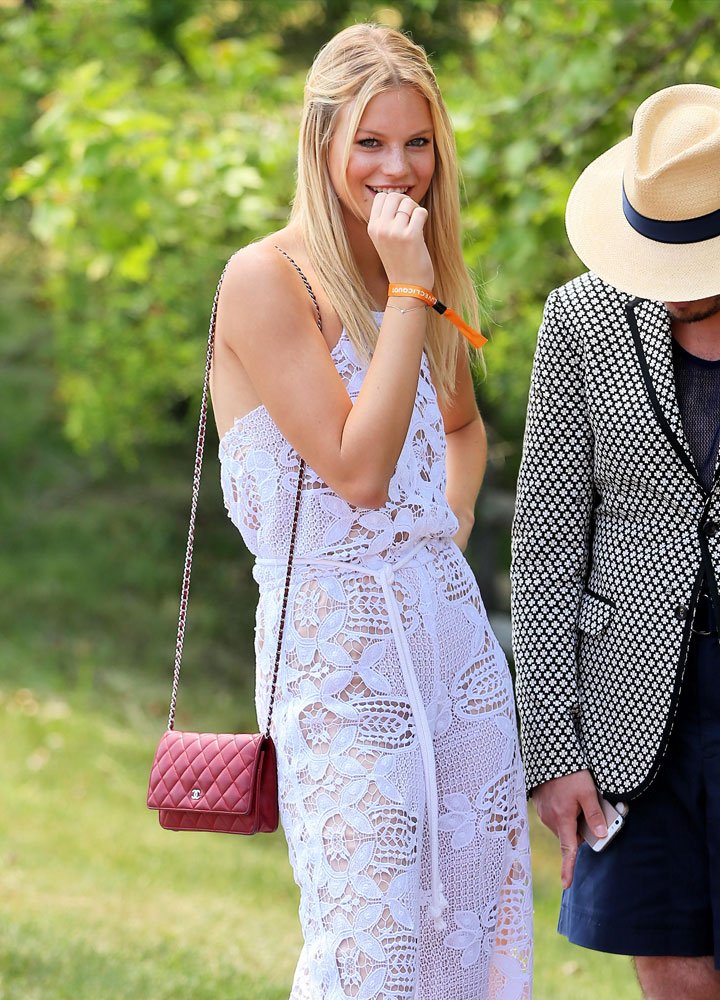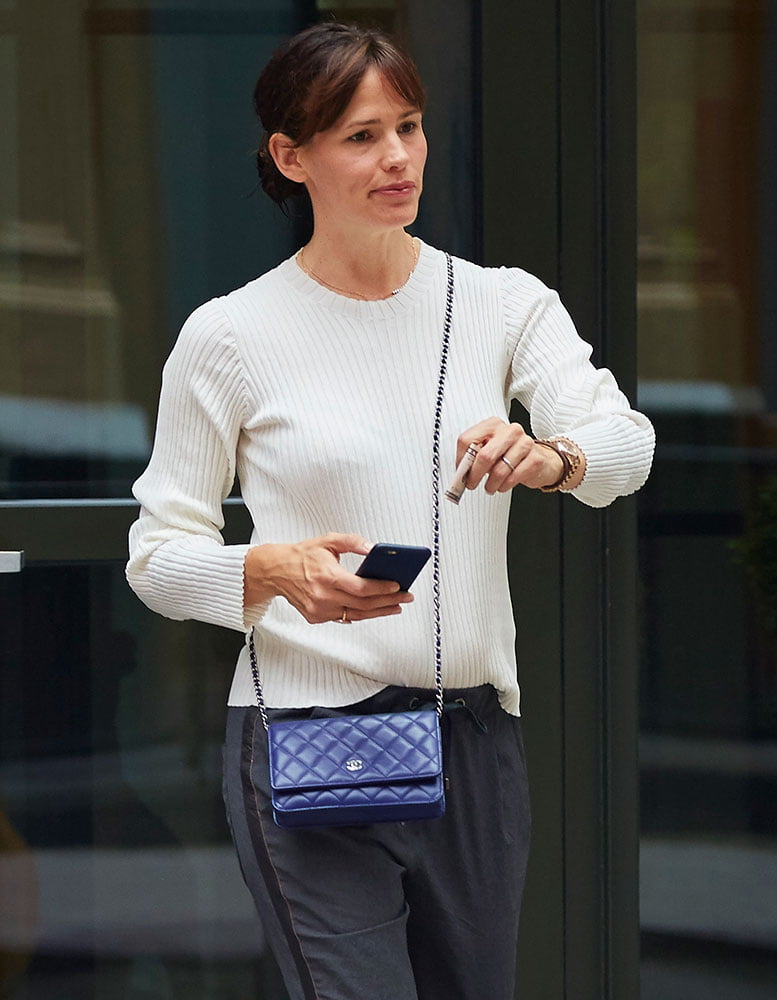 Affordable Alternatives
Whether you're still waiting to invest in a Chanel Wallet on Chain or are looking for other WOC styles to add to your collection, consider these affordable alternatives below!