First comes love. Then comes rejection. And back to love. That seems to be the fickle fashion cycle for the Hermès mini Kelly, also known as the Kelly 20. As you may recall, orange lovers were all abuzz in 2015 and 2016 with anticipation and then release of this wee copy of Princess Grace's famed bag.  It was impossible to get so, naturally, everyone wanted it. Until they didn't.
While not exactly backlash, there was disappointment among Hermès collectors. It was cute but impractical, some said. A stiff Sellier model with shrunken stature it held little – an iphone without a case, a credit card holder, a bit of paper cash bills, a lipstick and a single car key. Don't even try that full size wallet or set of keys.
Others felt that they were too big to carry such a teeny bag. We heard many a grown woman explain that as an adult they should not carry a bag fit for a child or doll. Indeed, Kylie Jenner's one year old Stormi recently sported her mom's K20 – and it was not too big (whether appropriate is a wholly different issue which we will let you all debate). Read The Hermès Kelly 20 Seems Just Right.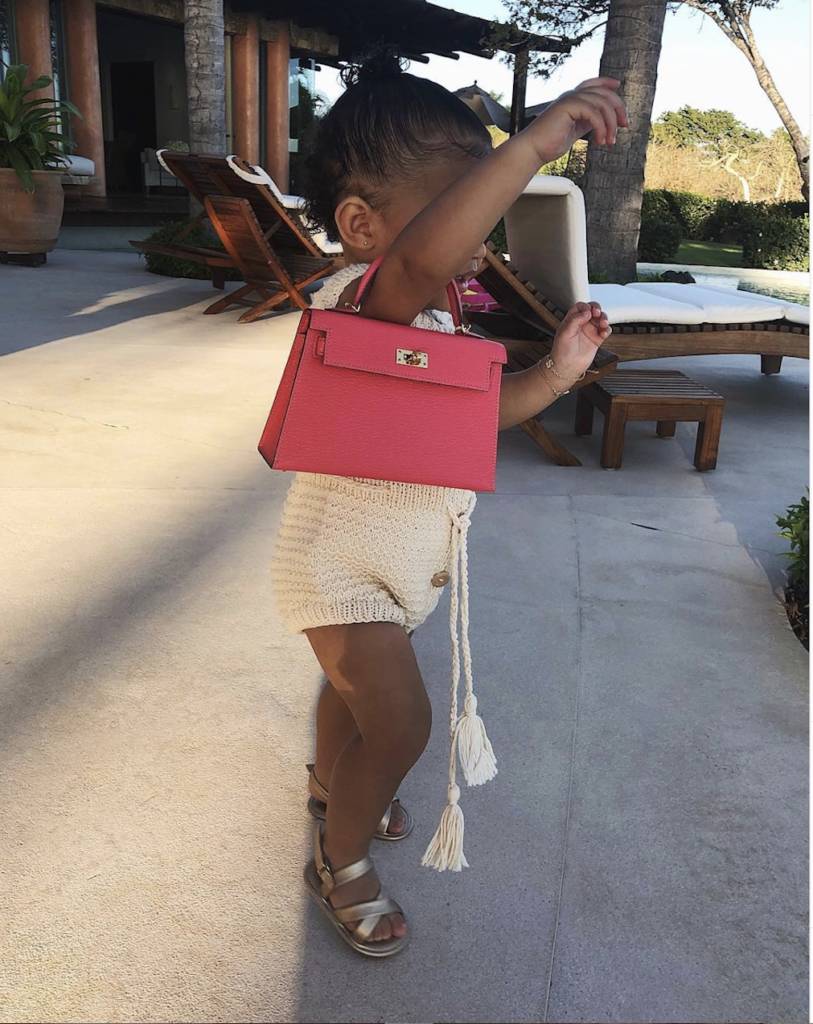 And then there was the price – over $8K for a model in Epsom or Chèvre. That's barely $2K less than a larger version of the same  bag. Many just couldn't justify the carry limitations with that price tag. It is by far the most expensive Hermès bag if one were to calculate cost be square inch, nearly three times more – trust us, we did the handbag math. 
But as fashion would have it, this bag has a short journey back to popularity. Once again, it's in vogue. The option to hand, shoulder or cross-body carry is appealing. Everyone (we exaggerate of course) seems to want it and many more are available. This time it appears Hermès is meeting demand and pumping out a bigger dose of these tiny totes.
For many, the vintage version is much preferred as it is slightly taller, with a bigger handle and longer strap. In other words, the new one may not be an improvement on the original. For those lucky enough to have or find a vintage miniature Kelly, well… you're very lucky indeed. 
Where do you stand on the Kelly 20? Are you in or out in this cycle? Let us hear from you.
Updated: June 17th, 2019